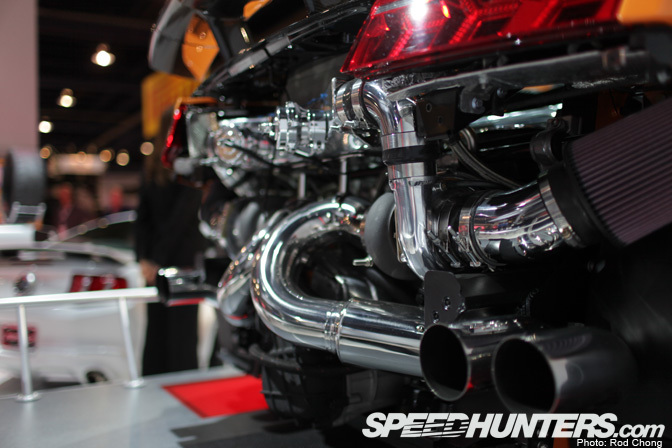 Some of you may recall, the recent Art of the Badge articles, fellow Speedhunter Jonathan Moore wrote on the subject of classic automotive emblems at recent Goodwood Revival. These articles had a bit of a shockwave effect on the rest of the Speedhunters team, as it made us rethink a little bit about how we approach event coverage. While we'll always give you a high level overview of an event, Jonathan reminded us that it's also refreshing to showcase specific details across a wide variety of cars.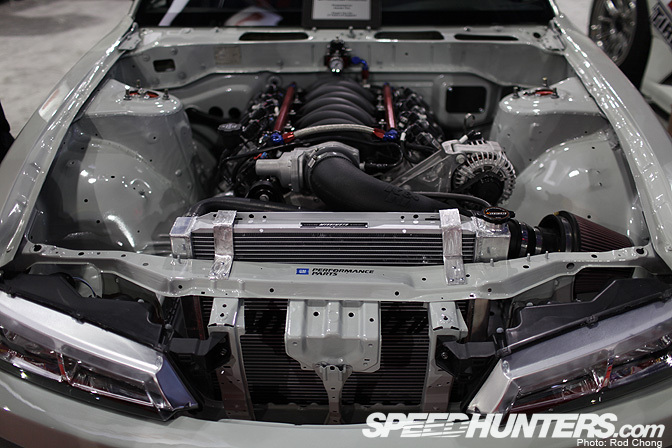 So while Jonathan chose to showcase classic emblems at the Goodwood Revival, we decided on a slightly different approach for this SEMA article and selected the subject of engines. Such is the breadth of highly crafted show machines at SEMA, we thought this was the one subject that could unify the wide variety of automobiles on offer. All cars have engines right?
So from the much hated V8 to S-Chassis swap….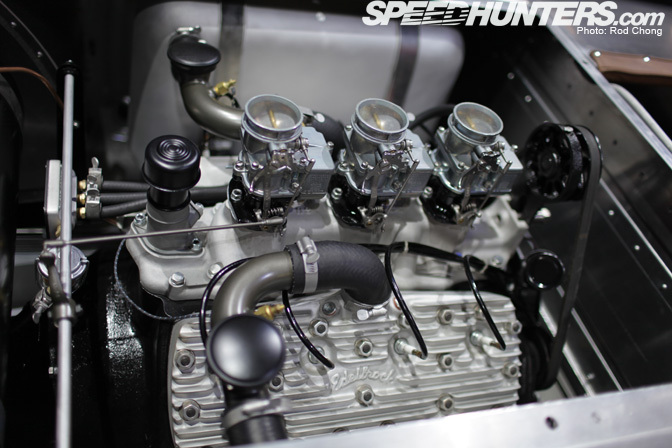 … to the classic visions of this tri-carbed flathead, I present to you the Engines of SEMA 2011.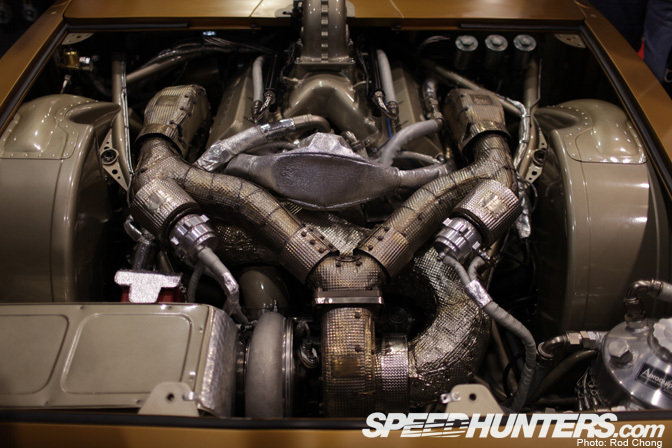 Practically all the cars on display had pristine show qualify engines, but only a few combined this with pure functionality too. The force fed turbo setup on the Blowfish land speed racer has already pushed the car well pass the 300 mph mark at Bonneville. The fact that it's also aesthetically beautiful is a bonus…. I suppose that we shouldn't expect anything less from Rad Rides by Troy.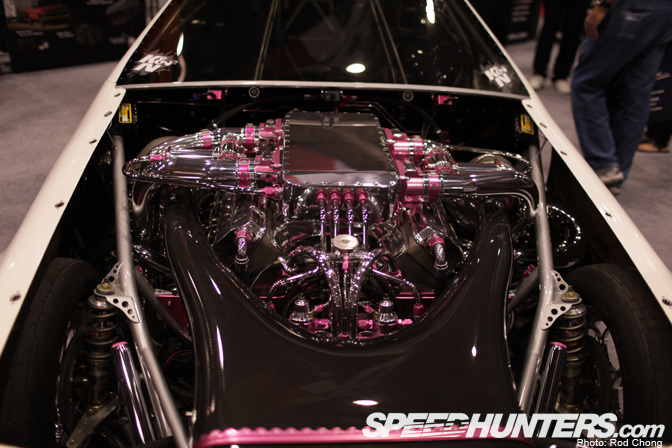 This Pro Mod Mercedes 500SL was built by Rick Lefevers and was wowing show-goers at the K&N booth. It features a 526 cubic inch, quad turbocharged Keith Black built aluminum Big Block Chevrolet lump, with four Garrett 88mm turbochargers blowing into a custom intake manifold with 16 injectors and 4 throttle bodies. Power is estimated to be in the 3000 range. Madness!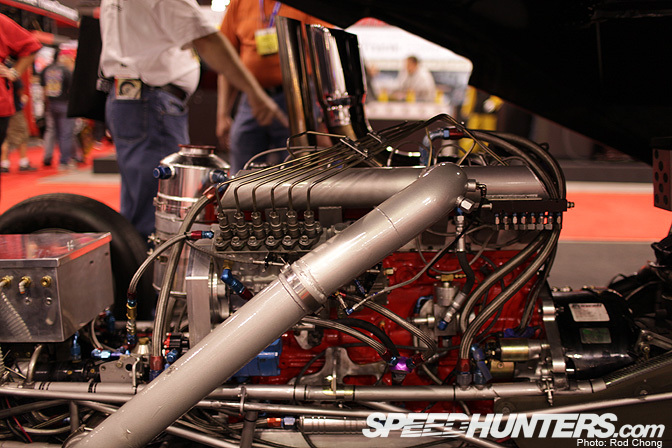 Diesel power isn't something you normally associate with funny cars, but that's exactly what you are looking at here.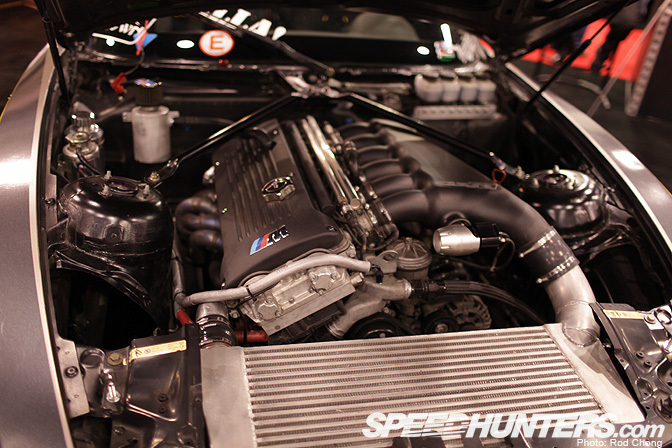 The straight six M Power powerplant from Mike Essa's drift spec BMW Z4.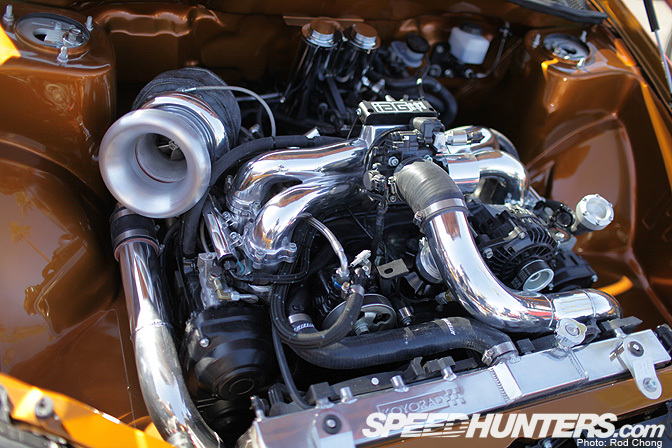 A force fed Subaru flat 4. Tidy.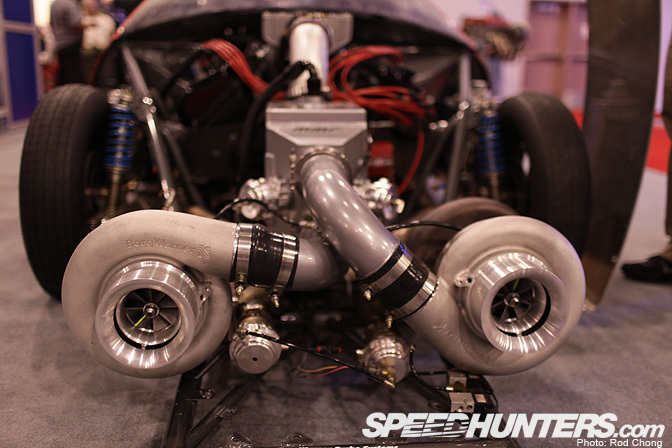 These two massive 91mm Borg Warner turbos force feed a 5.4 liter modular V8 block. Somewhere back there is a Mustang drag car too!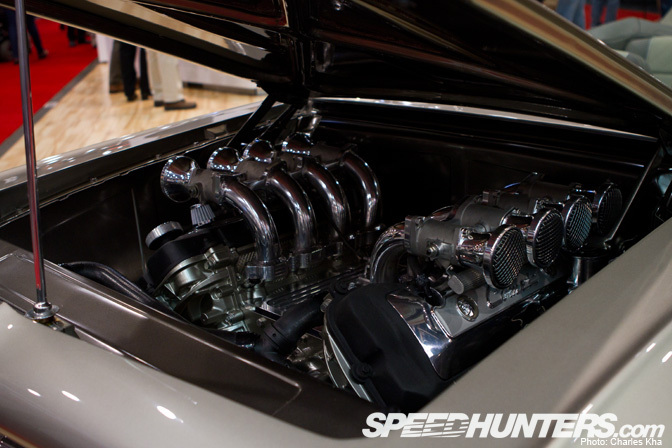 With so many amazing cars on display at SEMA, it's easy to become desensitized.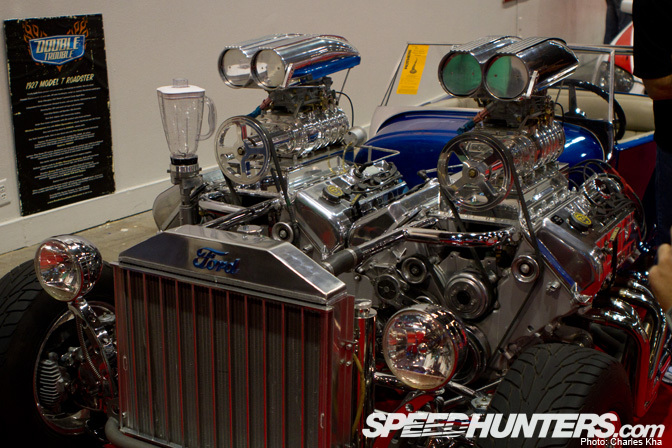 Two is better than one.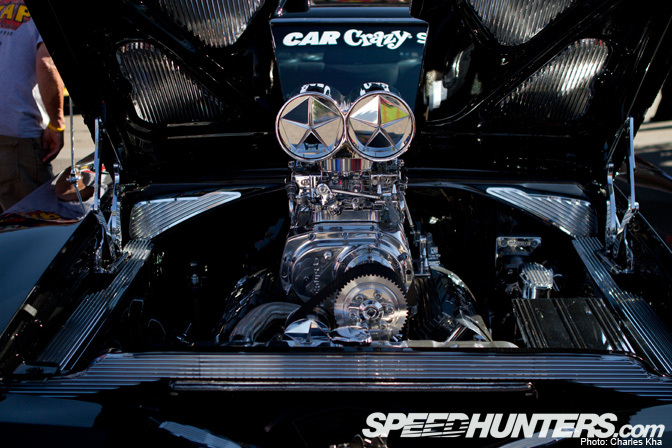 Flawless presentation.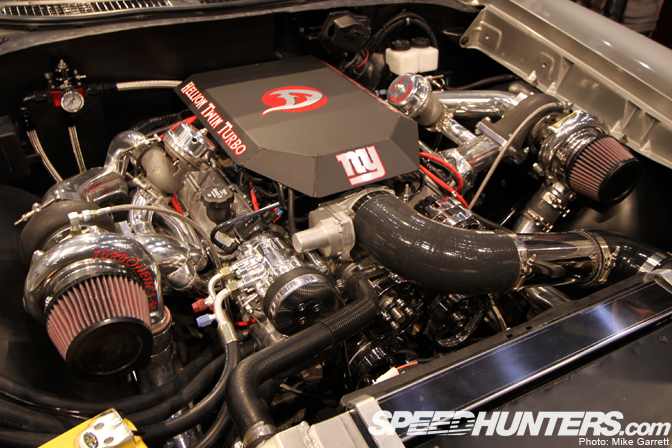 More twin turbo action, in the engine bay of a '68 GTO.
Glorious velocity stacks on the '41 Willys in the Cragar booth.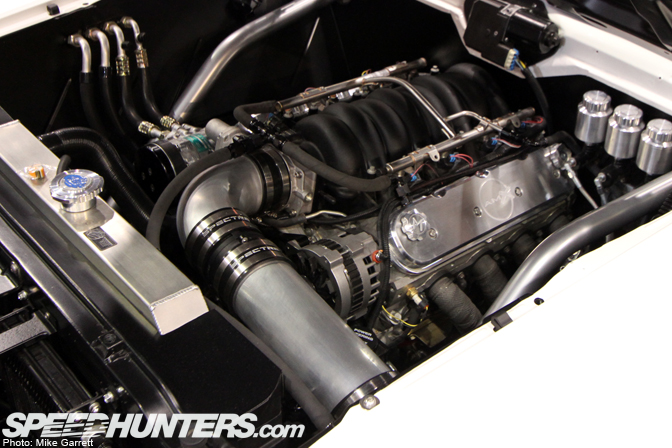 This LSX motor found its way under the hood of an AMC AMX.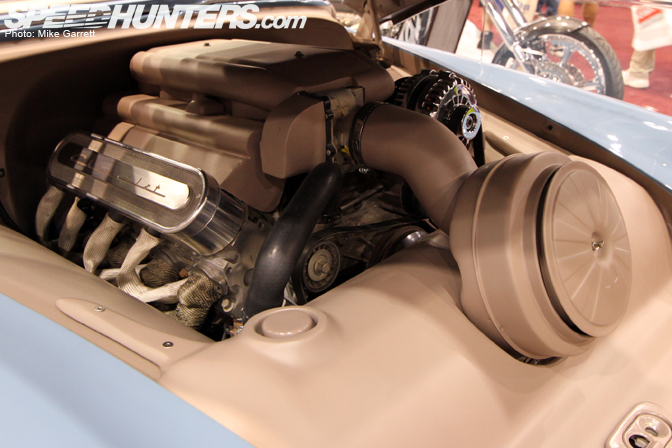 Dig the retro style intake on this '50 Chevy Fleetline.
Viper Competition Series drag engine in the Mopar booth.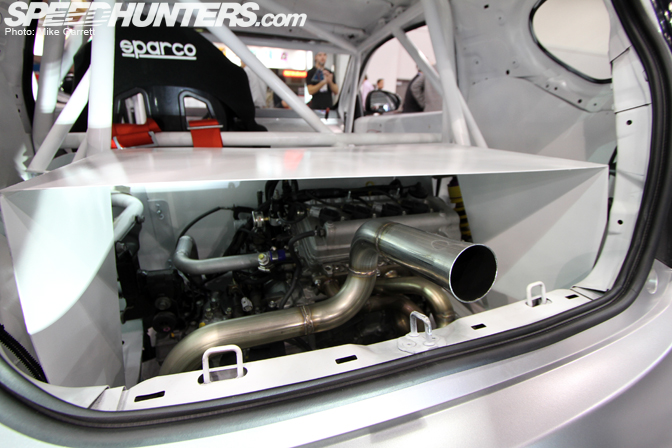 Another view of the mid-engine conversion on the Tatsu Scion iQ.
Ok that's it for our little tour of some of the more interesting engine set ups at SEMA 2011. Let us know if you like this style of post or not.
Back soon with more SEMA 2011 coverage.
:Rod Chong