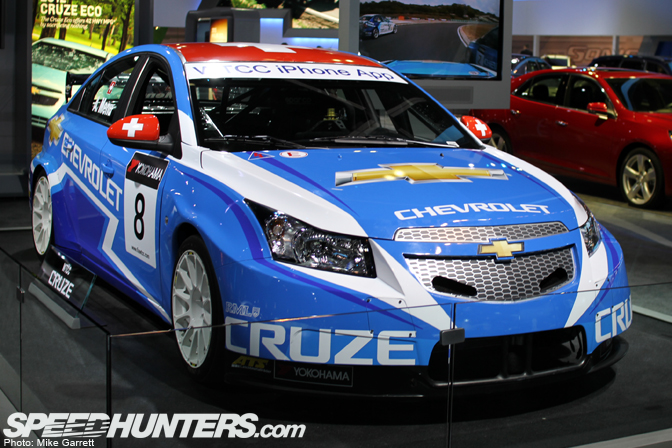 Let's continue right now with the third and final part of my trip through the 2011 Los Angeles Auto Show.
Up above we have a WTCC-spec Cruze that was being displayed in the Chevy booth. Having competition and street versions of the same model sitting by side by side always makes for good marketing.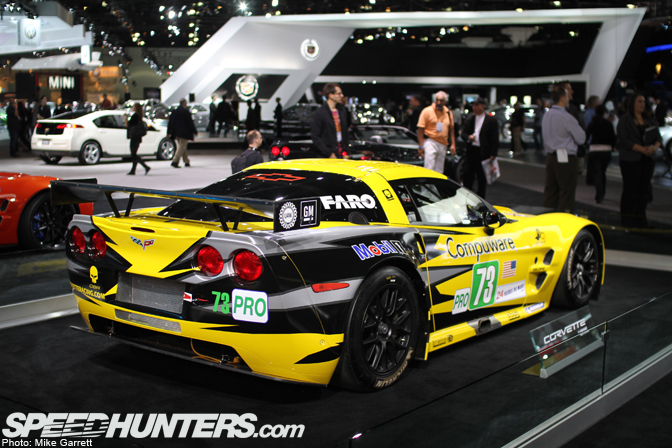 Speaking of competition cars, here's the very successful #73 GT2 Corvette gleaming under the lights.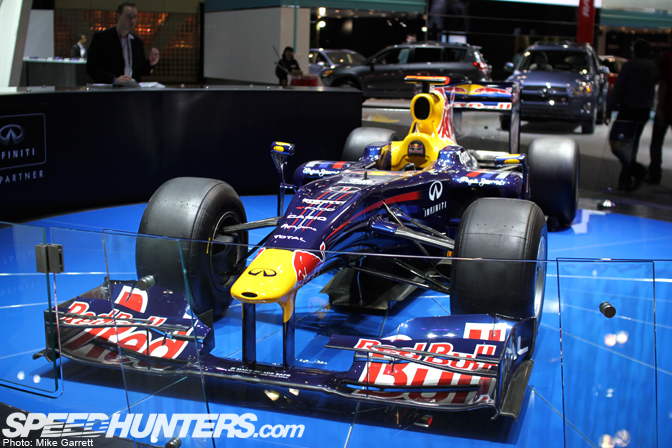 Infiniti had a Formula One car in their booth. One driven by a fairly succesful kid from Germany.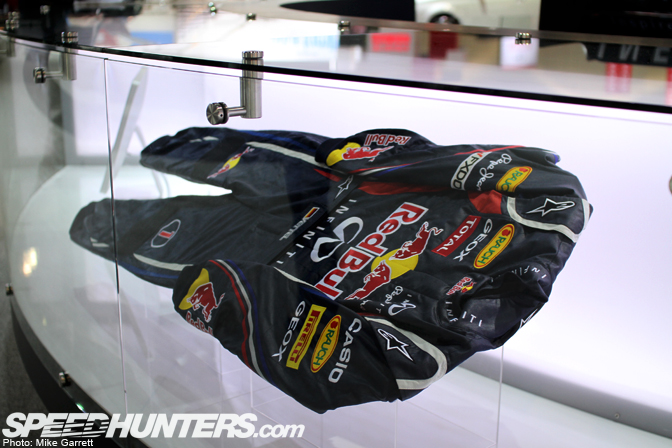 I stood by the driving suit for as long as I could, hoping to absorb a bit of that Vettel aura. Didn't notice any difference in my skills driving home though…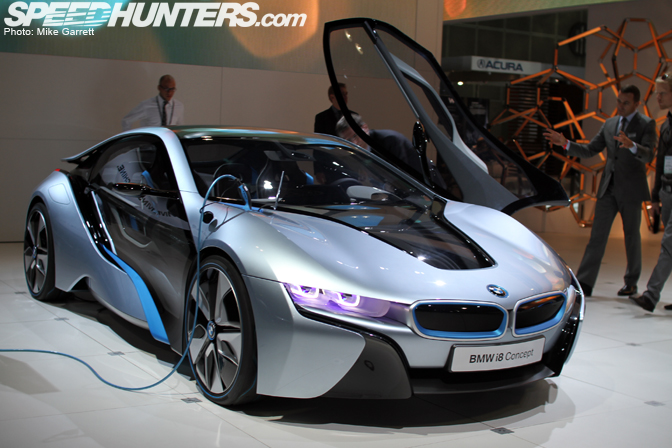 BMW can always be counted on for some forward-thinking concepts. This is the i8, which is said to capable of a sub-five second 0-60 while sipping fuel to the tune of 87mpg.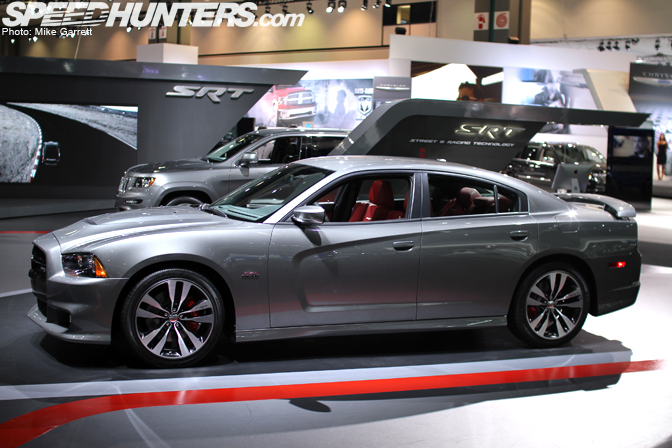 I was extremely impressed with the new Dodge Charger SRT8. It's a fine package of big Hemi power, aggressive muscle car looks, and a surprisingly sophisticated interior. Nice job!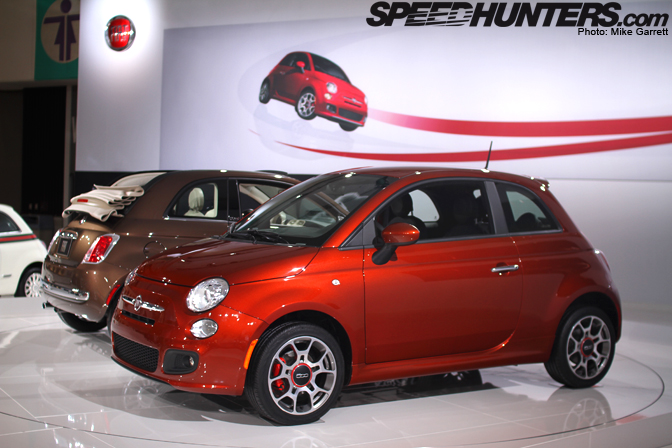 Fiat's display was much larger than last year. After all, LA and its jammed freeways are the perfect market for this stylish compact.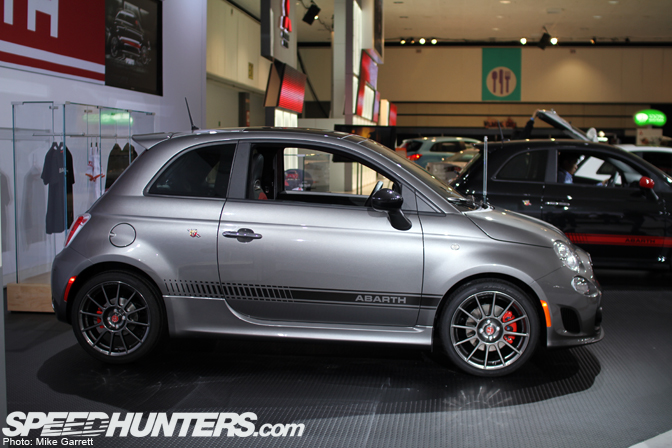 Say hello to the US-spec Fiat 500 Abarth. Finally!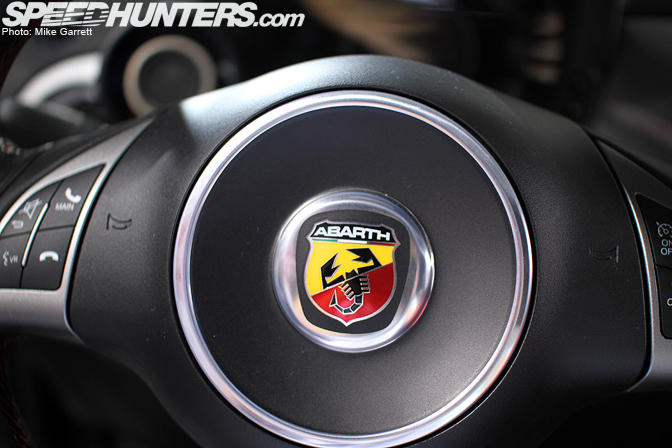 It seems like the 160 horsepower Abarth should have what it takes to suceed in the US market. I can't wait to get a chance to drive one.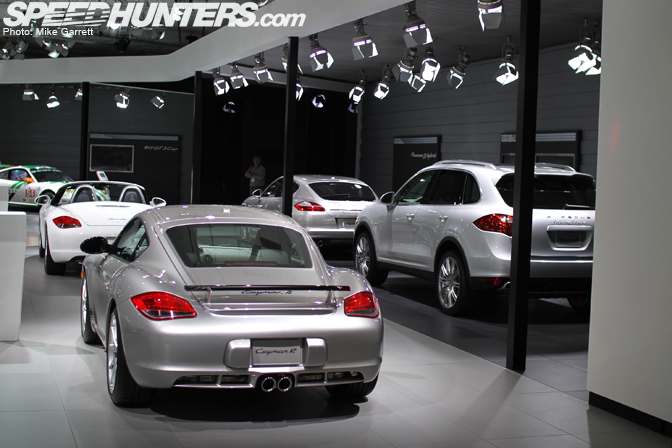 As usual, Porsche was there with an entire display room to themselves.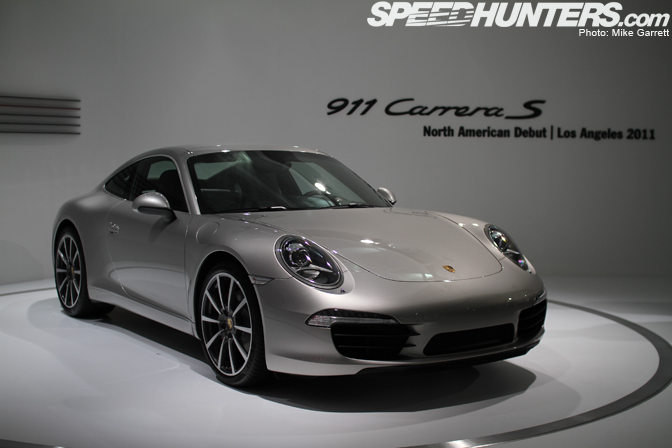 The new 2012 911 was being shown of course…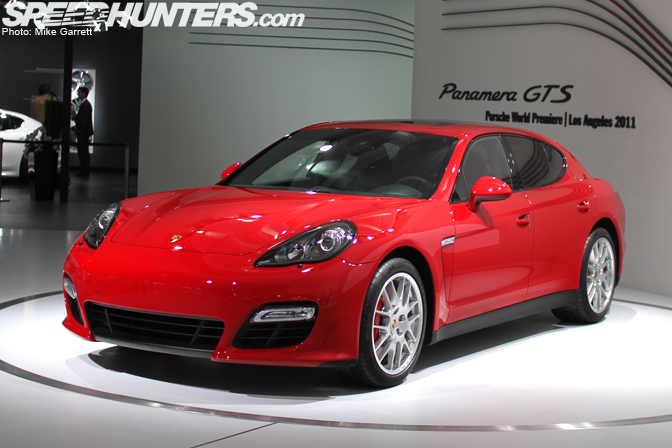 …along with the Panamera GTS, which saw its world debut in LA.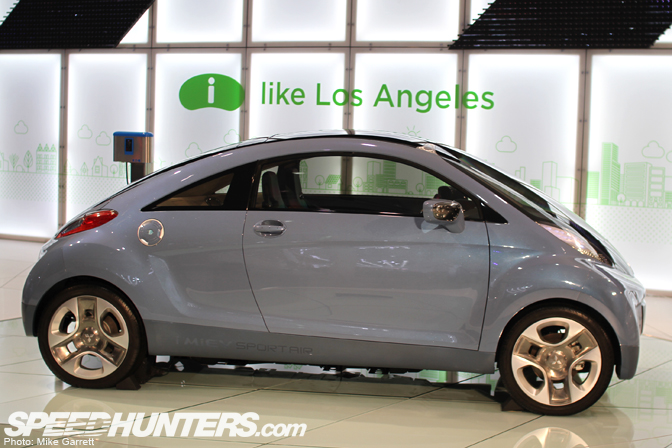 Mitsubishi's latest electric concept comes from a future where front and rear ends are ambiguous…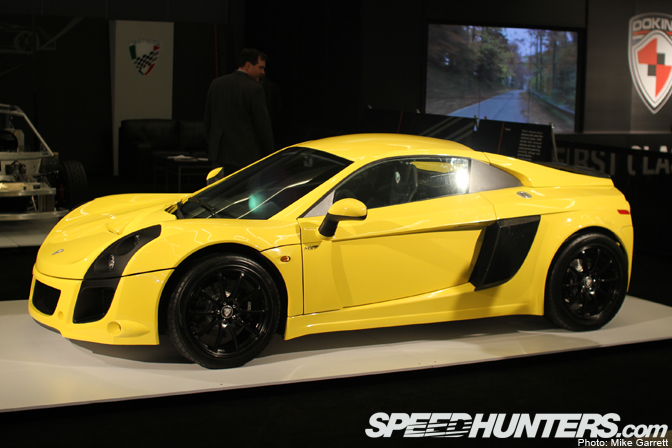 One of the more interesting cars of the show for sure, the Mastretta MXT from Mexico. It wouldn't look at all out of place among the exotics that populate places like Beverly Hills or Newport Beach.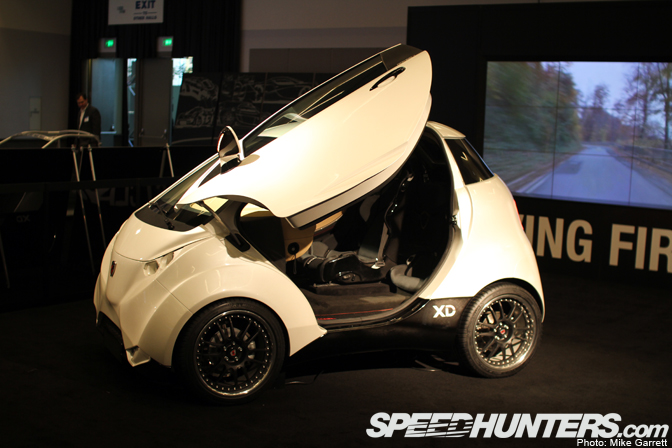 This strange looking little vehicle is called the Doking XD. If you're looking for an electric commuter that will do 0-60 in about four seconds, this is all you.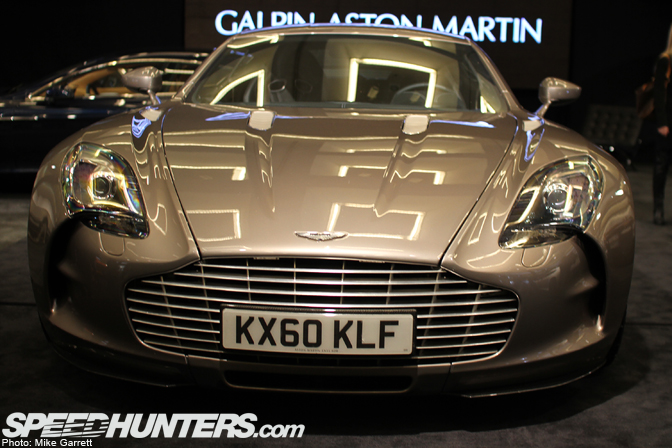 The unmistakable face of the Aston Martin One-77.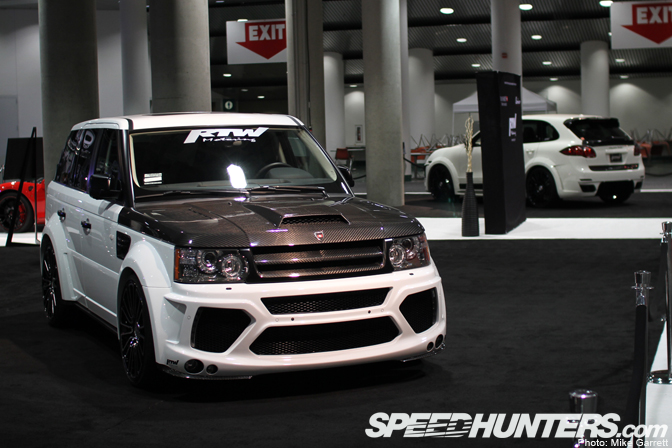 Every year the LA Auto Show includes a separate area for aftermarket tuners, custom cars, and consumer goods. Lots of bling down here.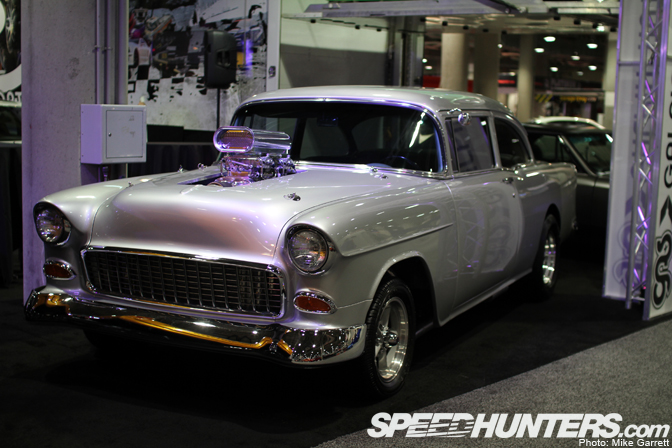 I did some spot some really cool stuff though, like this retro style '55 Chevy.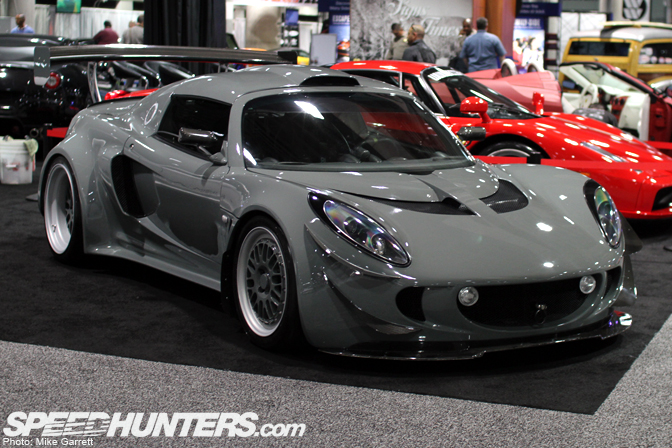 On the other end of the spectrum, an extremely aggressive wide body Lotus.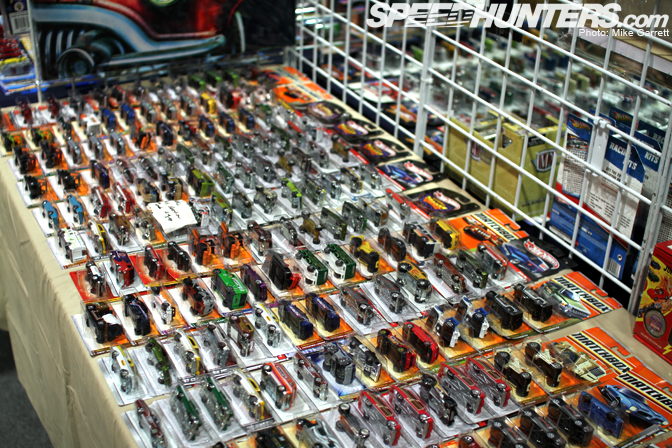 No way was I into these Hot Wheels and Matchbox cars. Everyone knows we are more mature than that. Right? Right?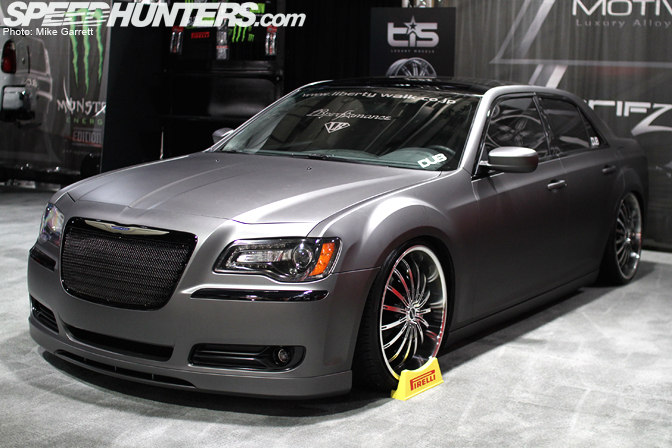 I'll wrap things up with a cool take on the new Chrysler 300C by Liberty Walk Japan.
From the latest in EV technology to the Muscle Cars with more horsepower than ever, another edition of the LA Auto Show comes to an end.
Until 2012!
-Mike Garrett