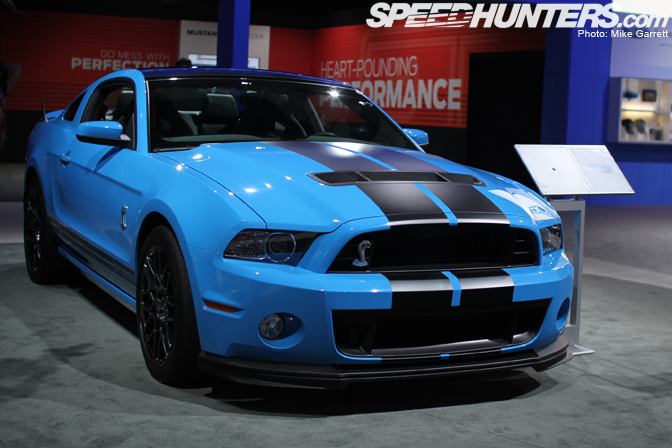 Let's go ahead now and continue with our look at the shiny new automobiles of the 2011 Los Angeles Auto Show.
We'll get started in the Ford booth, where all the talk was about the new 2013 Mustang lineup.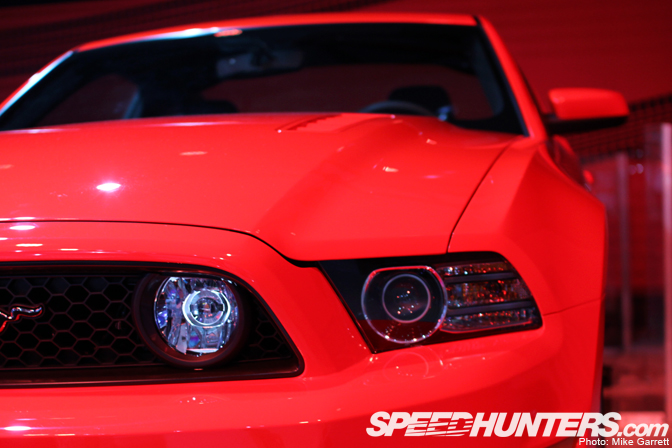 While there haven't been any drastic changes to the car, Ford has given the Stang a solid refresh for 2013. Changes include a more aggressive front end treatment, inspired by the GT500.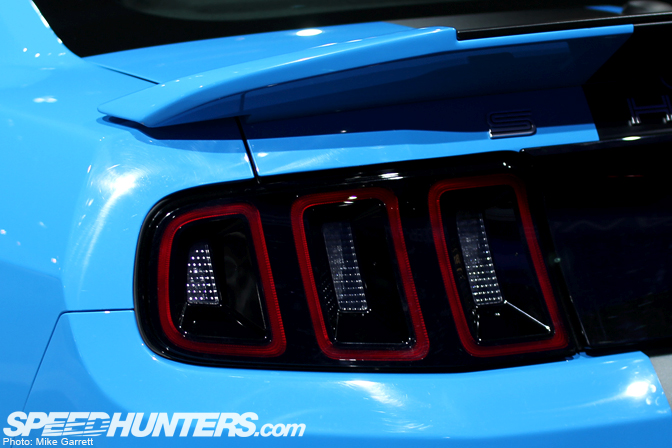 The popular sequential taillights have also been redone with a new look.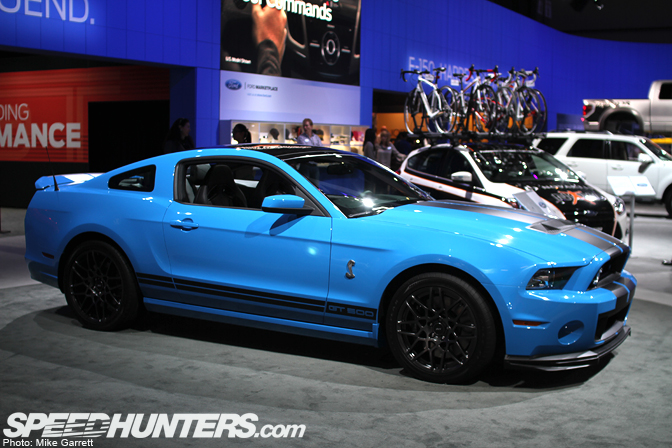 The big news is the the 2013 Shelby GT500. Its all new supercharged 5.8 liter V8 makes 650 horsepower. Yes, 650 horsepower from a factory Mustang. Unbelievable.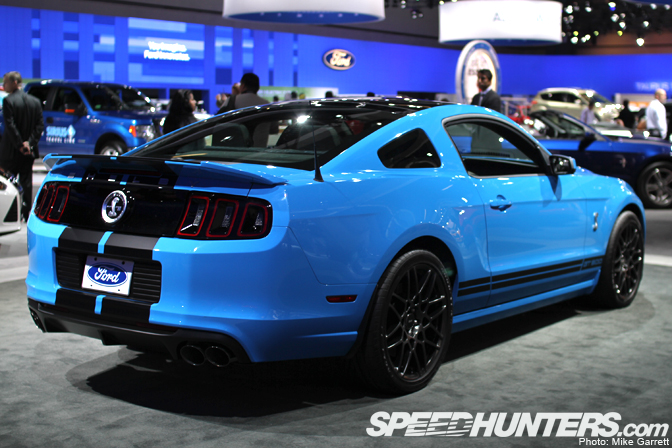 Thanks to its new powerplant, the GT500 will be able to hit 200 miles per hour,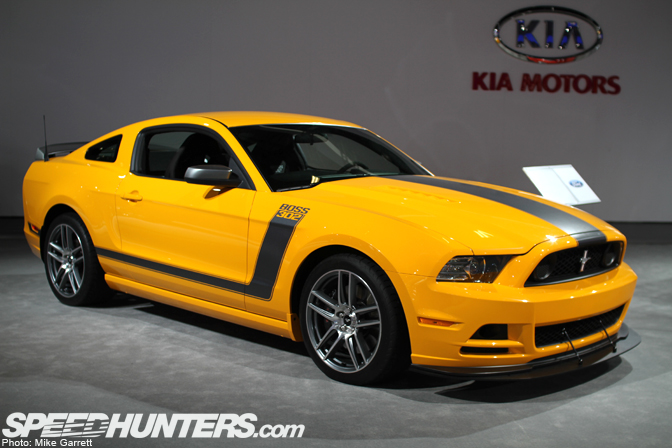 If you like your Mustang with a little more agility, look no further than the 2013 Boss 302 Laguna Seca.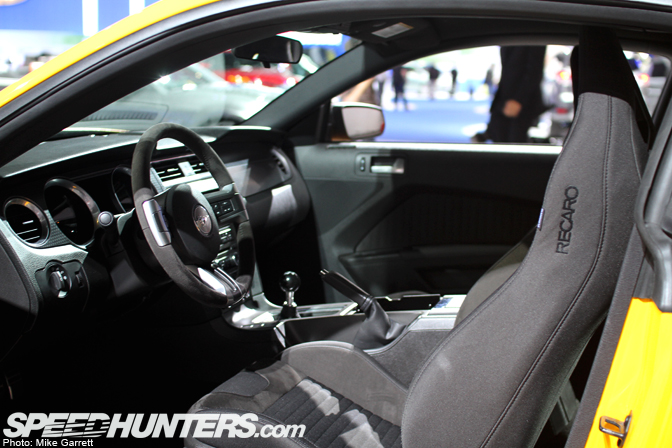 Hop into the snug Recaros, grip that round shift know and feel your inner Parnelli Jones come to life.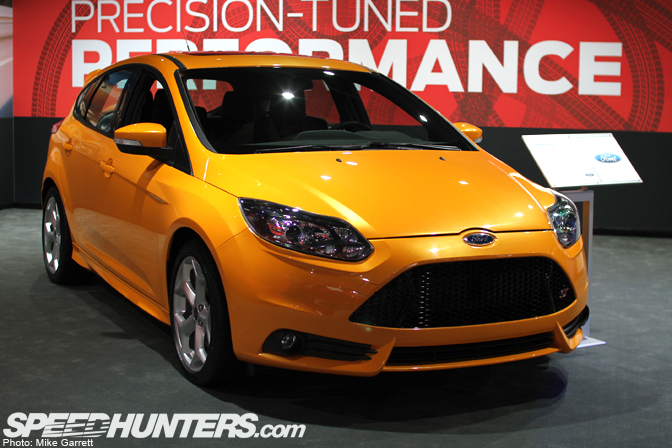 Not all of the high performance Fords had pony badges. Here's the production version of the Focus ST.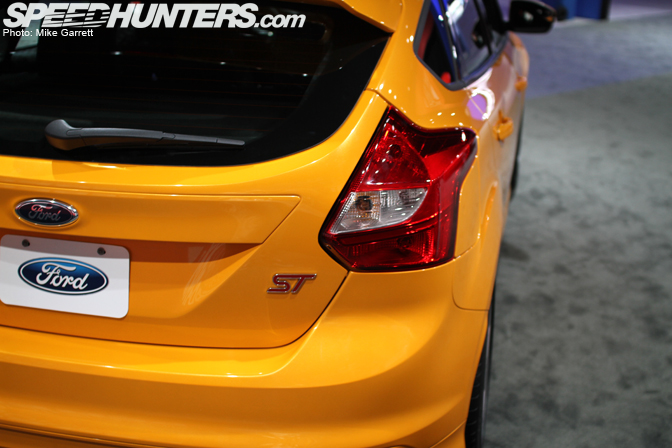 Our readers in Europe and elsewhere have had the hot Focus models for a while, but us 'Mericans are quite happy to finally get our hands on this!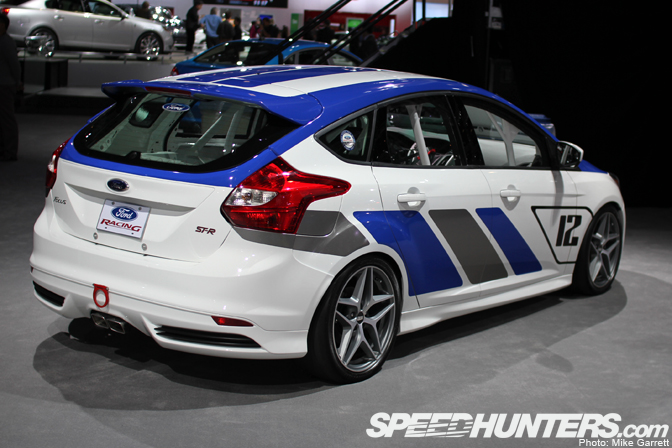 The competition version of the Focus ST, the ST-R, also looks very promising.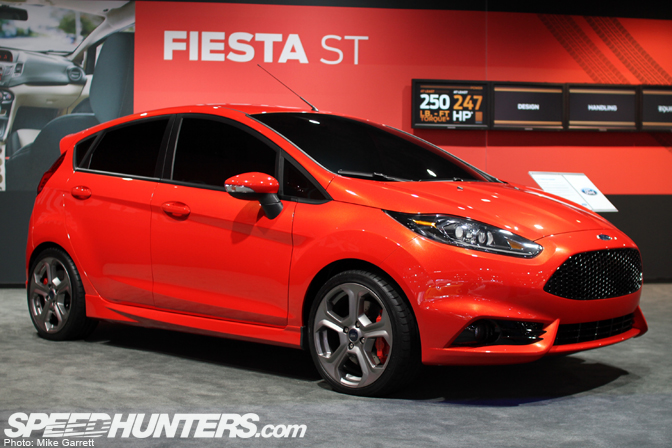 An ST version of the Fiesta should also be on the way soon too. Here's the concept version, which looks very production-like.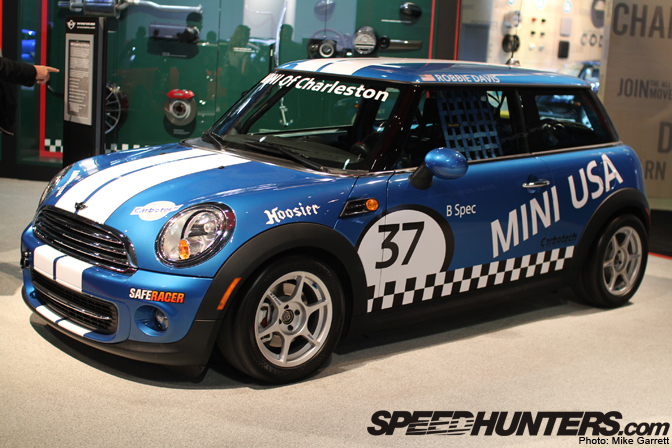 Staying with the compact theme for a moment, here's MINI's take on the popular B-spec race car.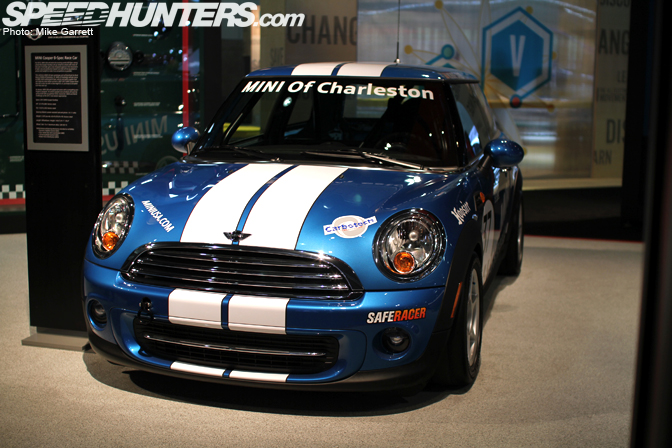 It's been built to compete wheel-to-wheel with other B-spec racers from Mazda, Honda, Toyota, and more.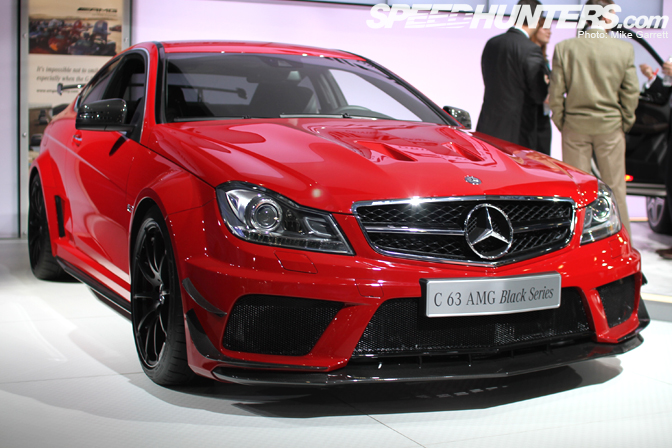 The Mercedes booth always has cool stuff to see. For example, the C63 AMG Black Series.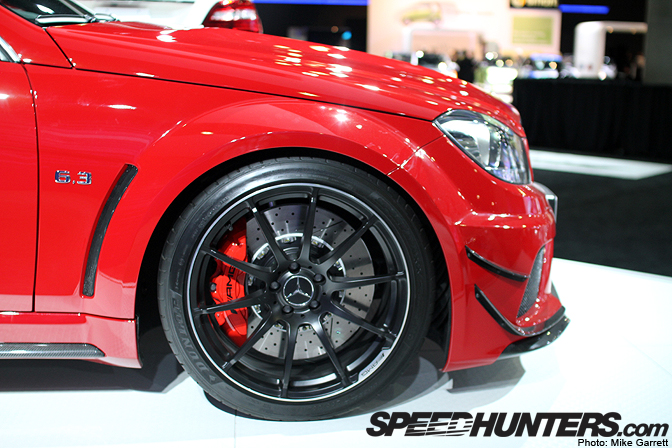 It looks like very much an aftermarket tuner car, but all this madness is OEM!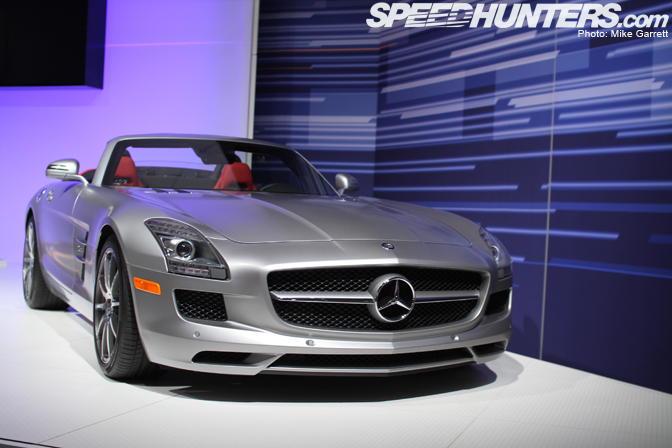 Would you sacrifice the signature gullwing doors to have an SLS AMG without a top?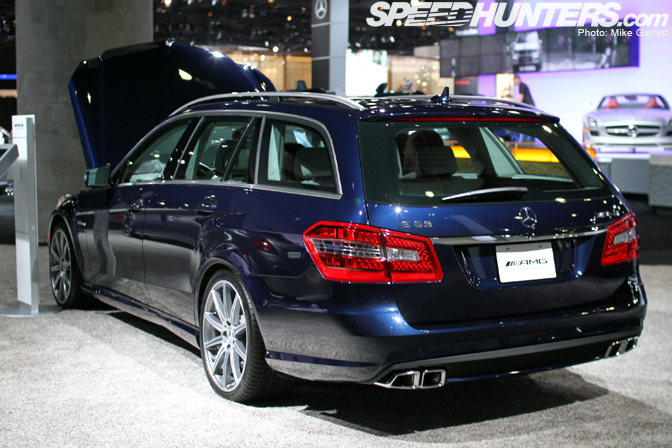 My personal favorite in the Benz booth though was this E63 AMG Wagon.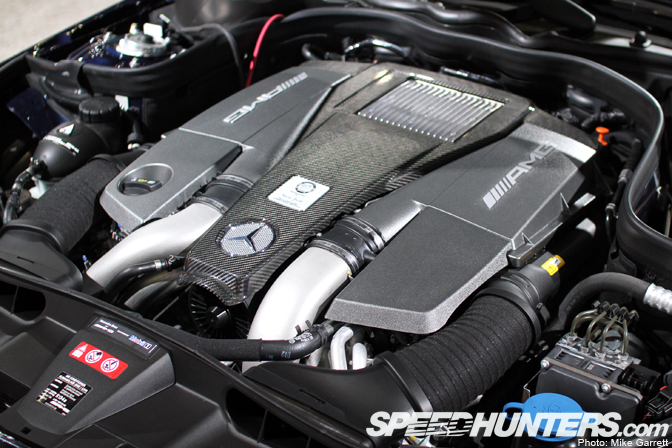 Imagine the fun you could have with this 518hp bi-turbo V8 in such a mature looking hauler…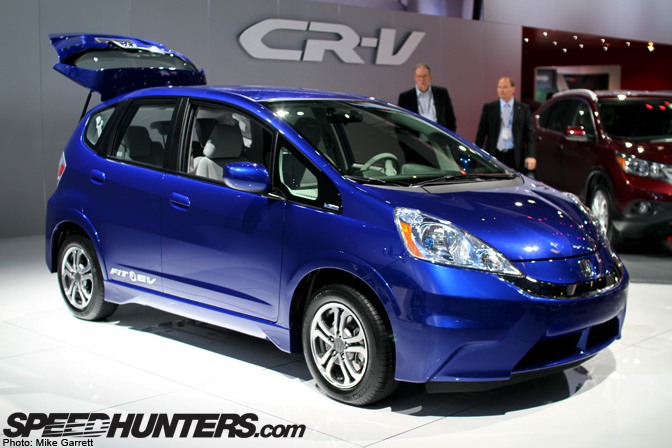 At the 2010 LA Auto Show, Honda showed a concept version of the Fit EV. A year later here's the production version all ready to go.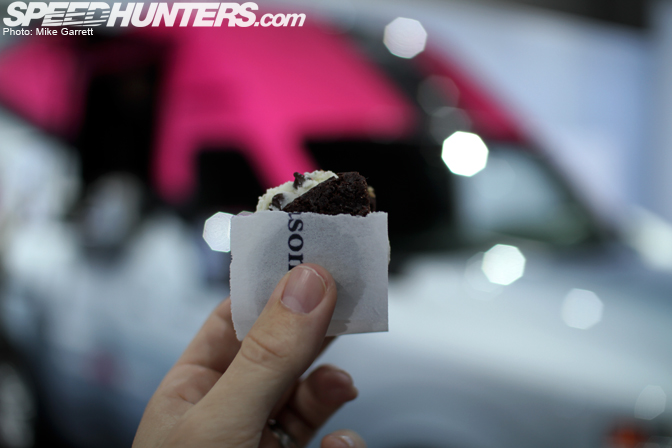 After I finished checking out the 2013 GTR in Nissan's booth, I was treated with a gourmet ice cream sandwich…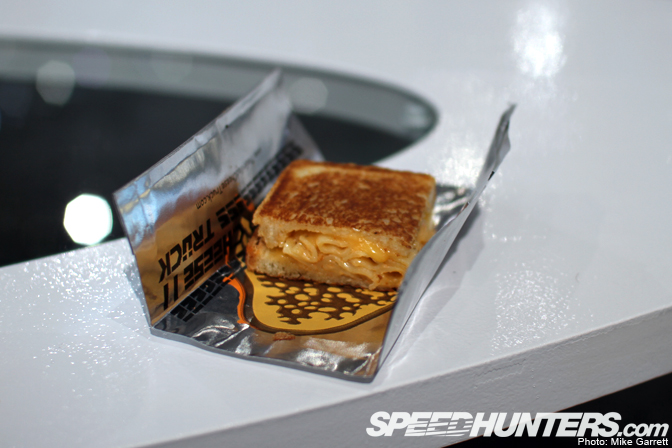 …as well as a mac 'n cheese sandwich from the Grilled Cheese Truck.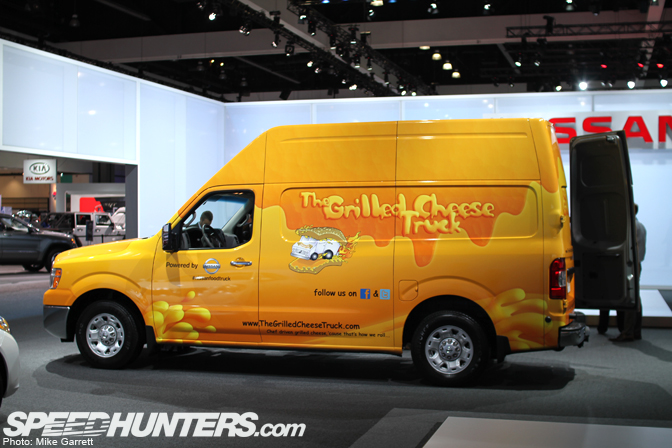 It's all part of Nissan's delicious plan to market it's NV to the booming food truck market, and I like it.
On that tasty note I'll finish up part two. Back soon with more from Los Angeles!
-Mike Garrett