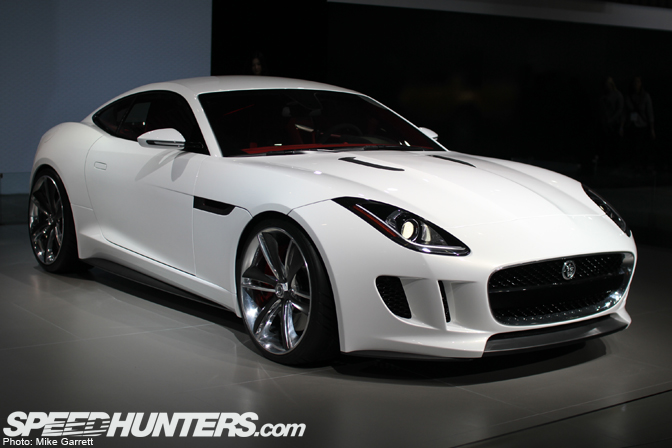 Good evening from a dark and traffic-filled Los Angeles, California.
I just returned to to my hotel room after a day of walking the 2011 Los Angeles Auto Show. I always enjoy to this journey into the world of shiny new cars and concepts. For me It always brings back memories of going to the auto show with my dad as a kid.
What I remember most from those days are the giant bags of brochures I brought home. It sure would be cool to look at those today if my mom didn't throw them away a few days later…
Anyway, let's start our look at the first big event of the auto show season.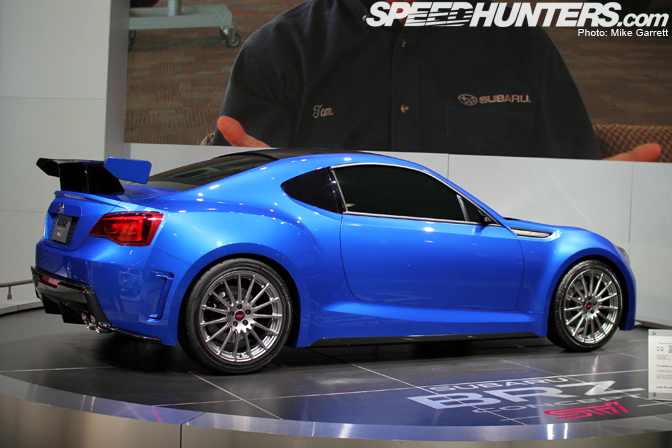 One of the big stories of the show was the BRZ Concept STI in the Subaru display. I'll have more on this car later, but let's just say if the final version looks close to this, a lot of people will be doing whatever they can to scrounge up a down payment…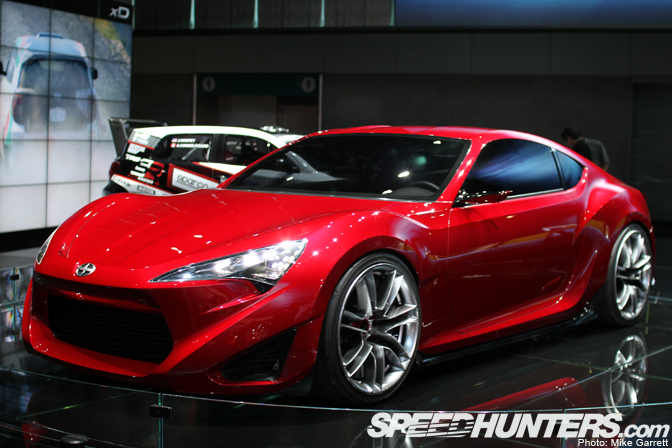 It'll certainly looks like a tough choice between the BRZ and the Scion FR-S – in concept form at least.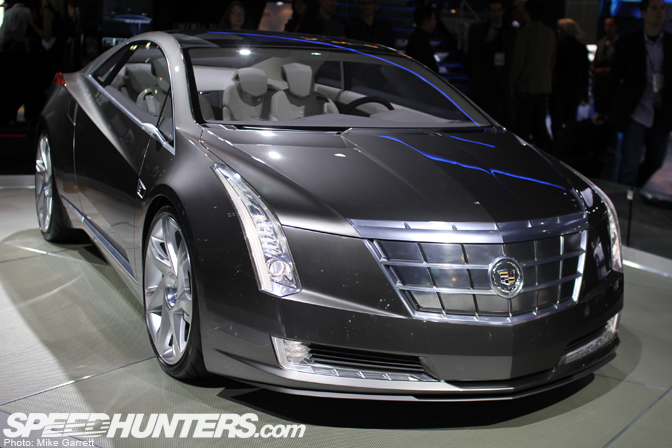 One of my first stops at the show was the Cadillac booth, where there were some interesting concept models being shown.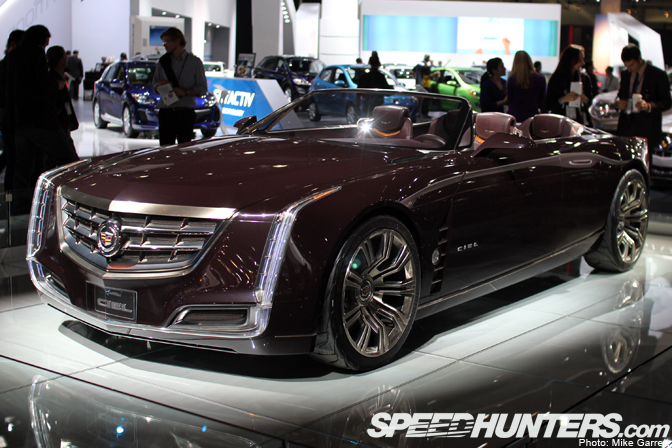 This is the twin turbo Cadillac Ciel. While it's quite far off from a production model, it was definitely one of the most exciting concepts of the show.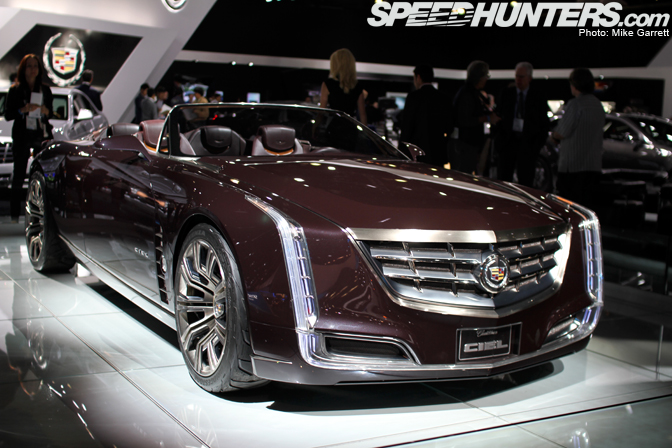 It seems to me like a perfect blend of modern technology with a bit of that Caddy swagger of yesteryear.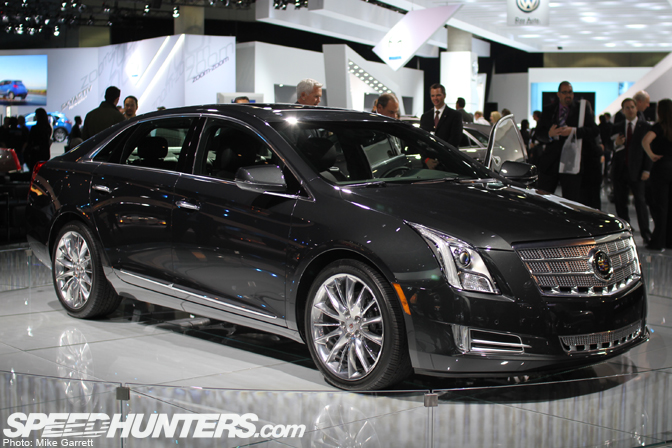 On the production side of things, Cadillac debuted their new flagship sedan – the XTS. If The Sopranos was still on the air, Tony's crew would most certainly be rolling around in one of these.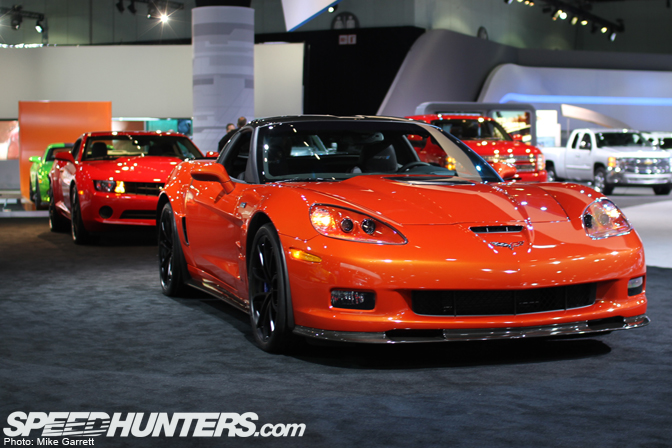 Across the isle in the Chevy booth, my eye was caught by this ZR1 Corvette in orange and black.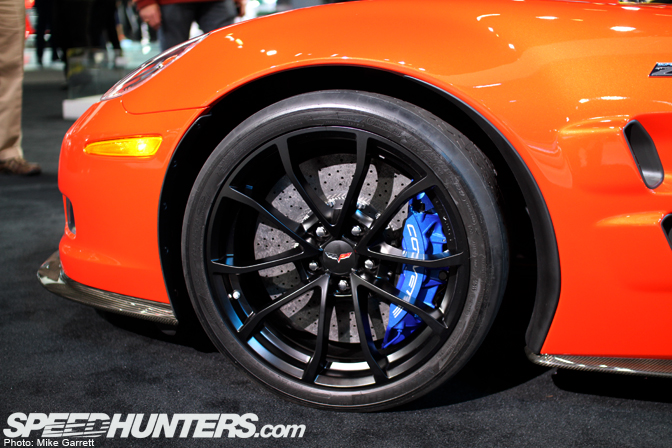 Yes, plenty of stopping power there.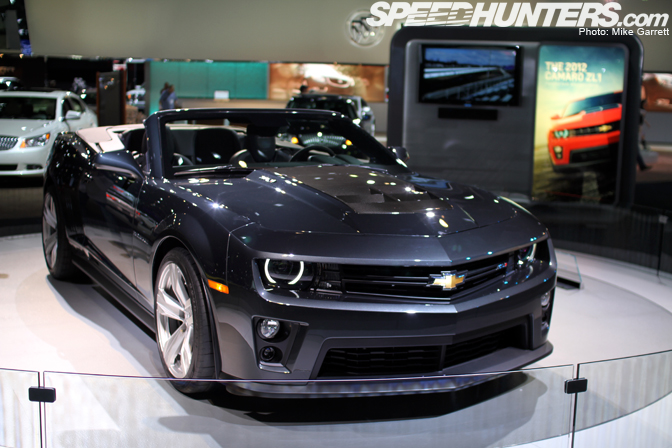 Also of interest in the Chevy stand was the open-top version of the hi-po Camaro ZL1. I want a test drive.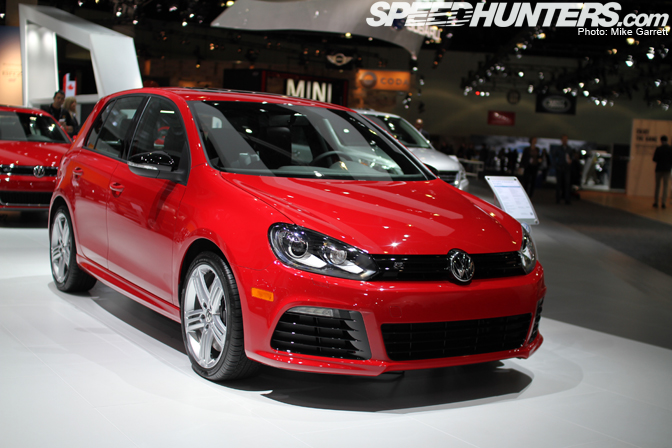 Over in the VW booth I spent some quality time checking out the Golf R. What a great low-key daily commuter this would make.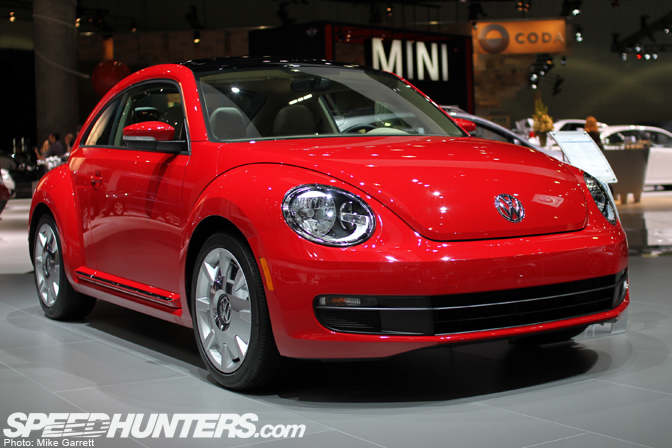 I also got a good look at the redesigned Beetle. I'm not at all afraid to admit that I really like this car. Imagine a modern Cal Look version slammed on some 17″ BRMs or Fuchs!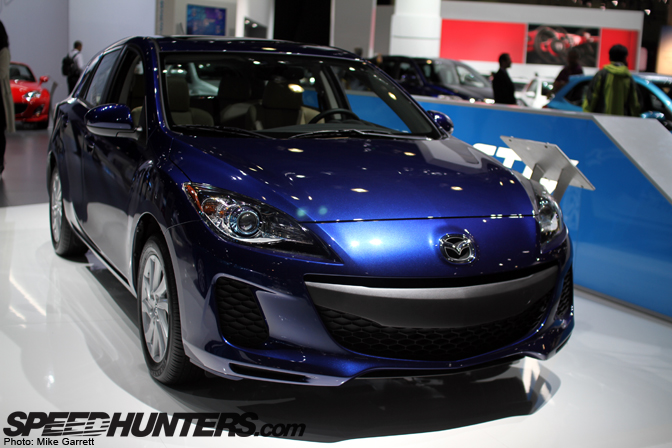 Now to the Mazda booth where we have the 2012 SKYACTIV-powered Mazda3, which can hit up to 40mpg on the highway. I currently use a 2010 Mazda3 as my roadtrip car, and would very much appreciate getting that sort of fuel economy…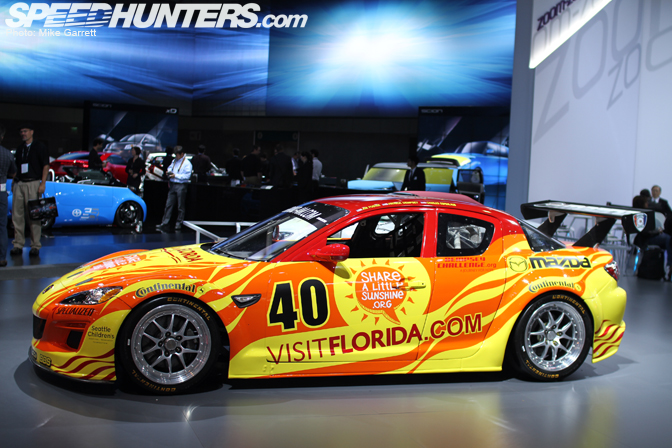 Elsewhere in the Mazda booth was this slightly less fuel efficient R-X8 Grand-Am race car.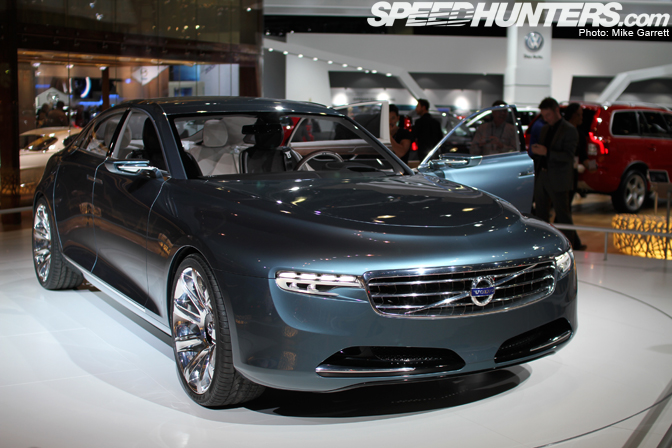 Volvo had one of the most fashionable displays of the entire show – I guess the things Rod says about the Swedish are true! The centerpiece of the booth was the "Concept You", which debuted in Frankfurt.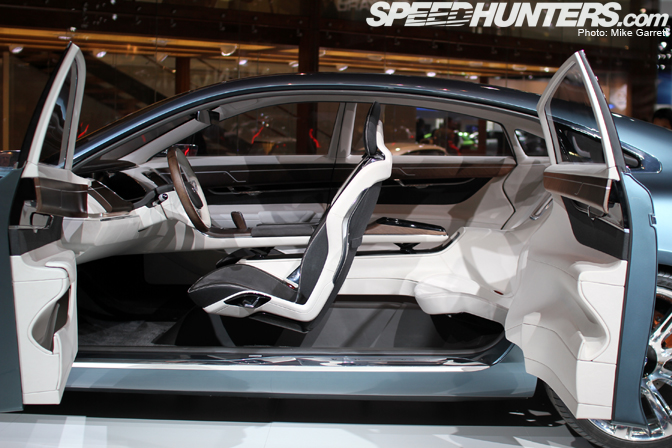 Check out the plush interior setup.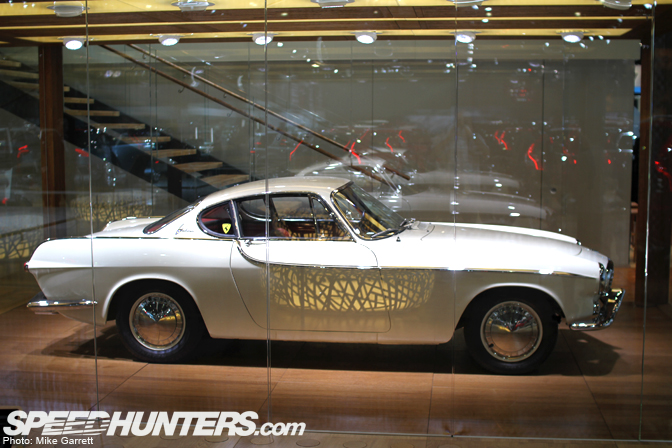 Honestly though, I was just as impressed by this pristine '62 P1800 in the Volvo booth.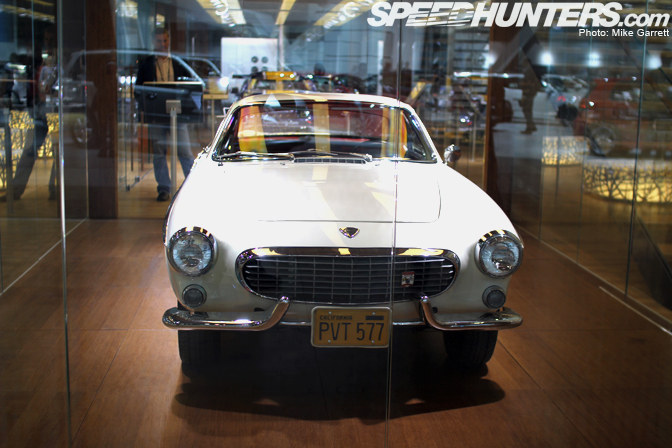 Beleive it or not, this fully restored classic is still used as a daily driver.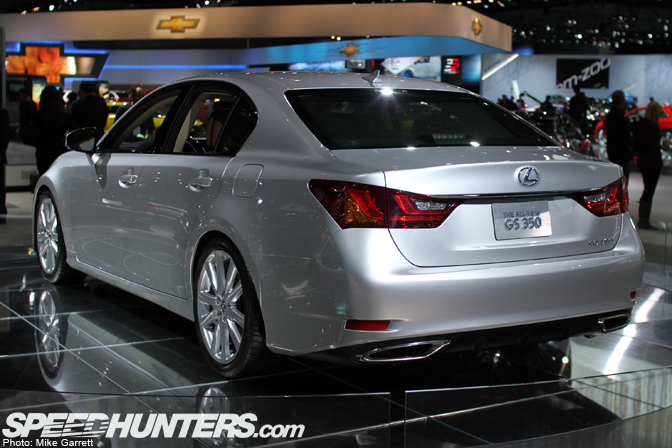 I had to get used to the stock lines of the new Lexus GS after seeing the Five Axis version at SEMA.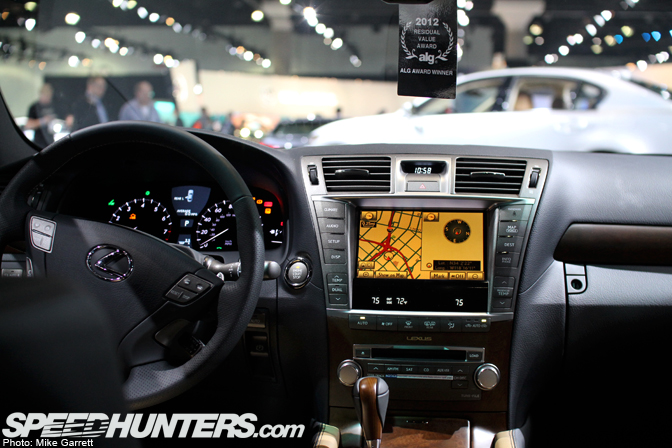 Lexus cars have always been known for having great interiors, but I have to say they did an amazing job on the new GS interior. I could have sat there all day.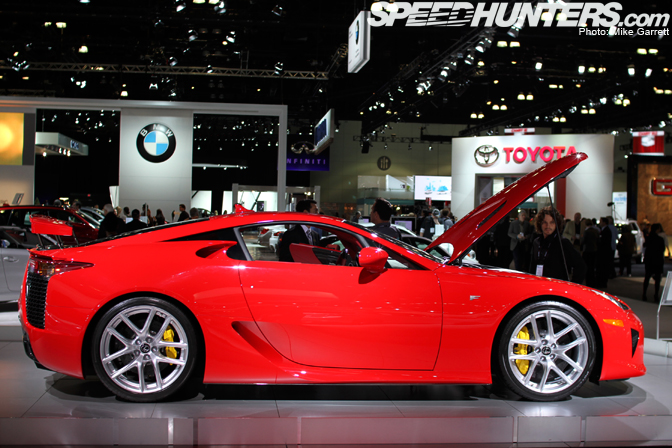 The LFA looking as sexy as ever in a bright red hue.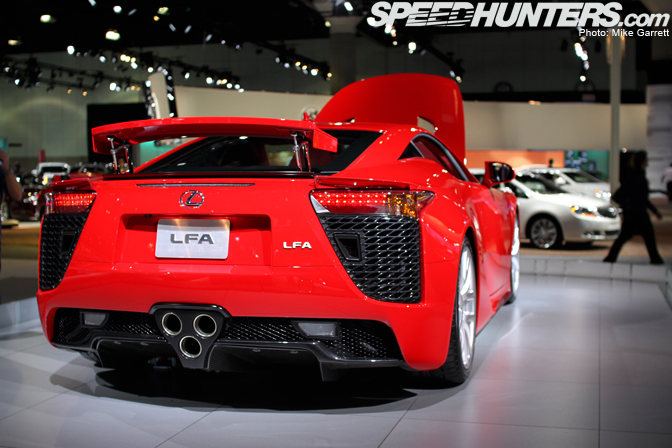 White or red? What a hard choice it'd be if I somehow had the means to pick up one of these fancy Toyotas.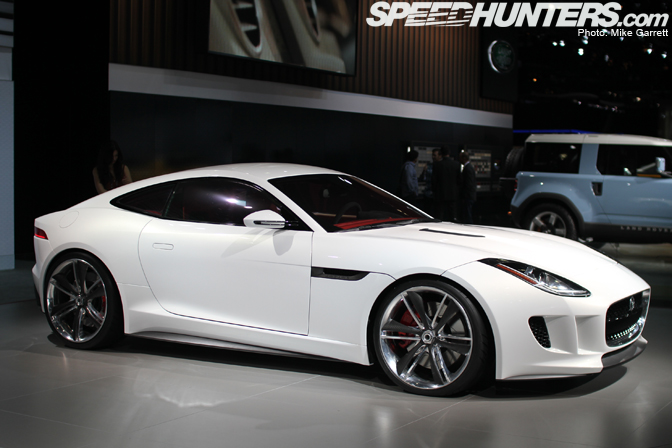 Jaguar had the CX-16 Concept in their booth. Absolutely brilliant.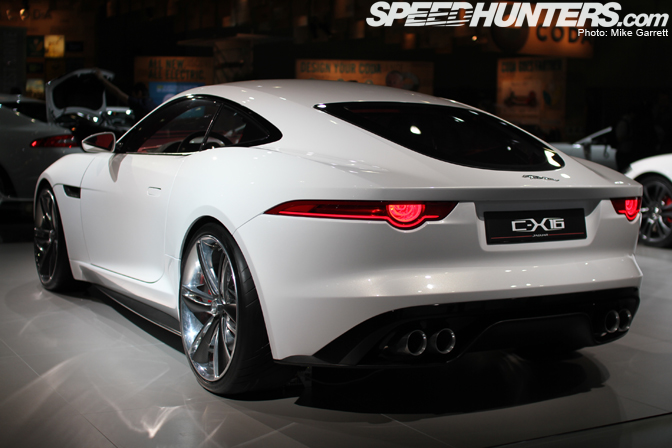 I knew this was a great looking car when I saw it in Andy's post back in September. But seeing it in person, wow. Honestly this is one of the most beautiful designs I've seen in a long time.
Alright, time to head out and grab some dinner. Back with more from the LA Auto Show in a bit!
-Mike Garrett