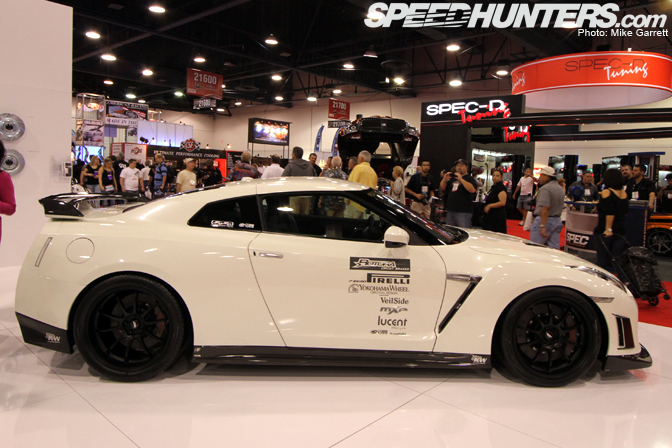 The tuner and Japanese car market is a huge part of SEMA, and there's always countless fixed up examples to be found in the show.
Here are some of the interesting Japanese-branded vehicles we've found so far.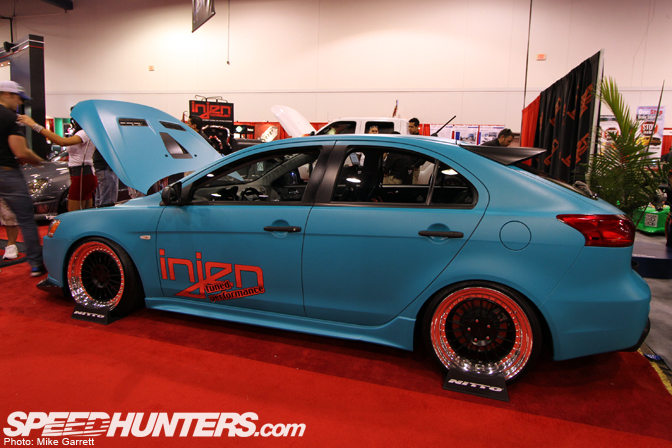 This rather cool looking Lancer Sportback was found in the Injen booth. It's one of many cars at this year's show sporting Rotiform wheels.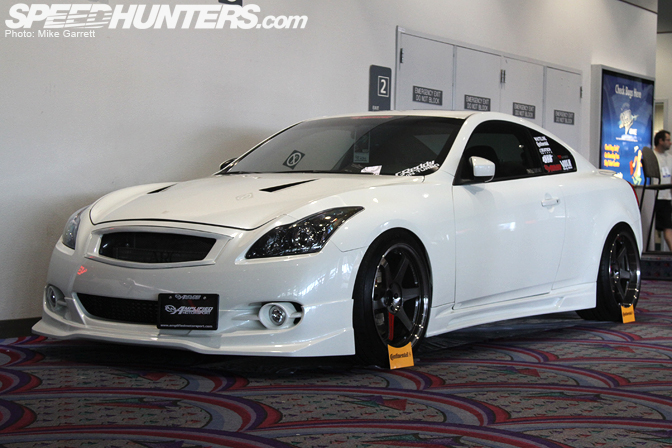 There's nothing wrong with being simple, as is the case with this G37 Coupe.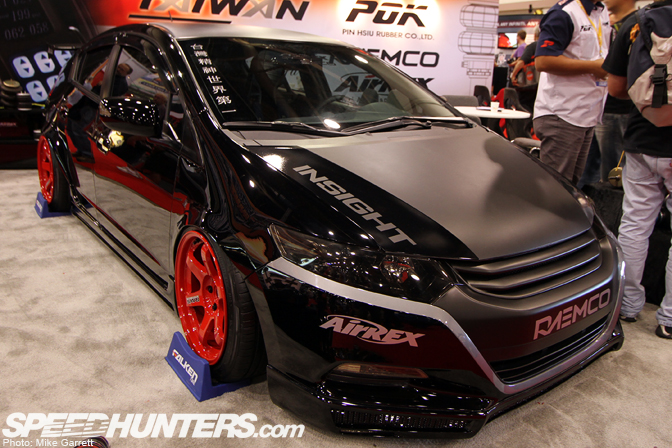 This airbagged Honda Insight caught eyes with its wide and low stance.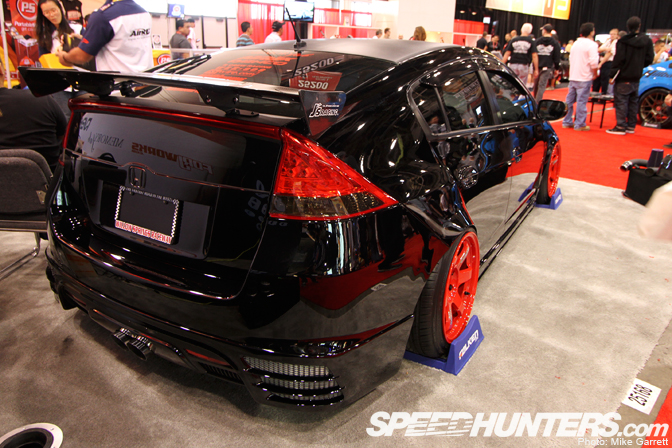 It might be a eco-mobile, but you have to admit those five-lug TE37s and pulled fenders look pretty sweet.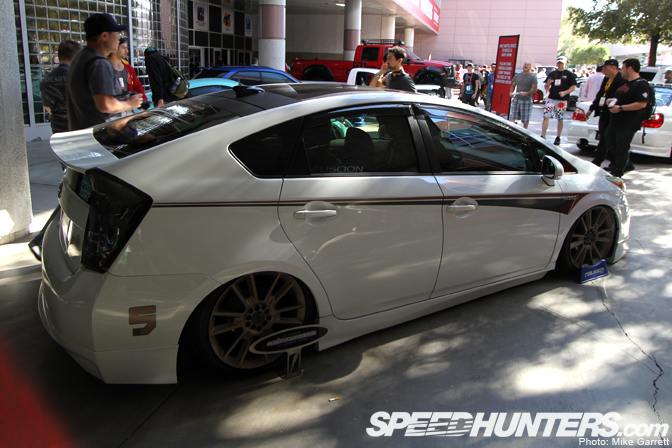 While on the subject of customized hybrids. here's a bagged Prius. It doesn't look like the US will ever match the Japanese hybrid tuning movement, but it's cool to see a few at SEMA.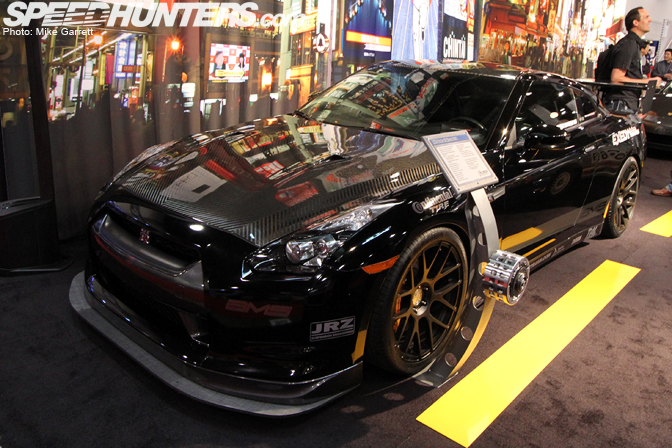 Now we go from eco friendly hybrids to the in your face, 1500hp AMS Alpha 12 GTR. It was very cool to see this monster in person.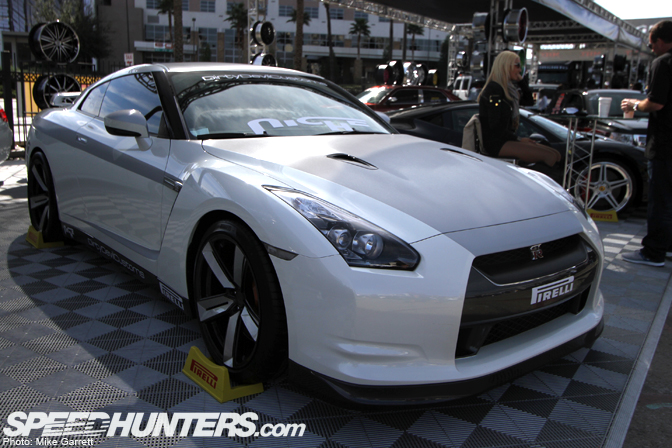 Here's a more luxury-oriented R35 found in the DUB area.
The Rally Sport Direct Impreza is fitted with some very choice parts. This is how you do it.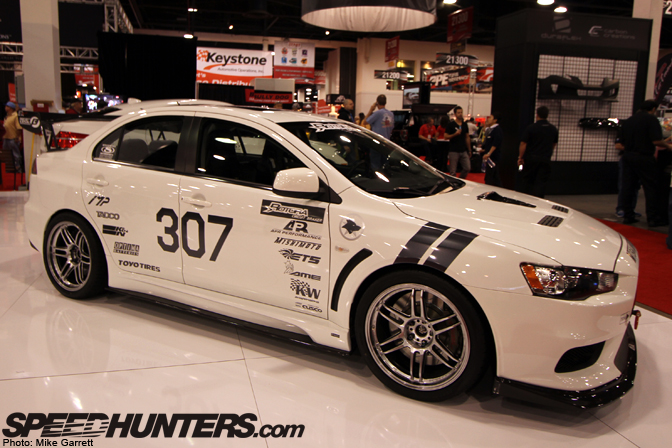 For every Impreza there's an equal and opposite Evo. This one was in the Rotora booth.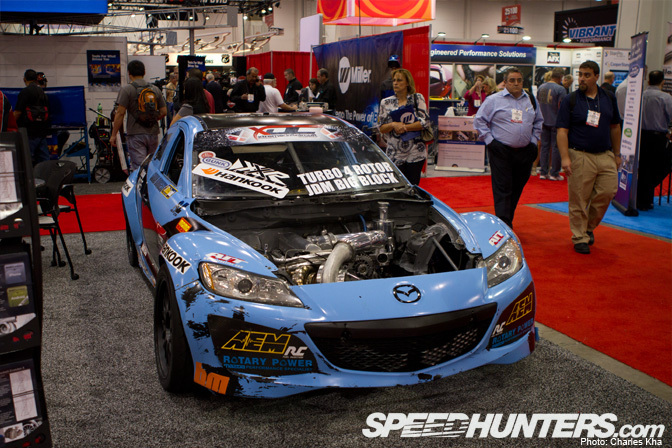 There was something special lurking inside this RX-8…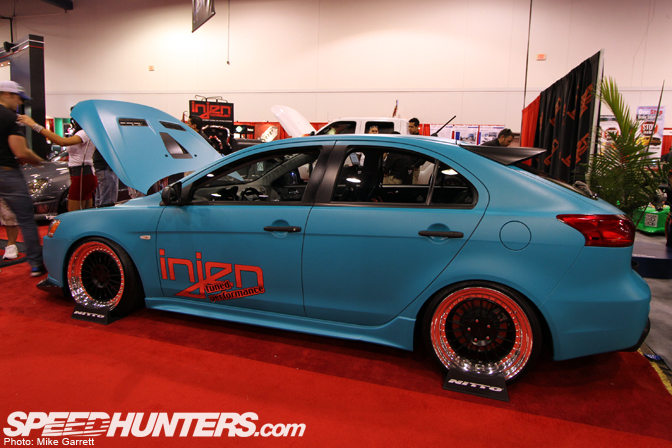 …Namely a quad rotor with a rather large snail hanging off it.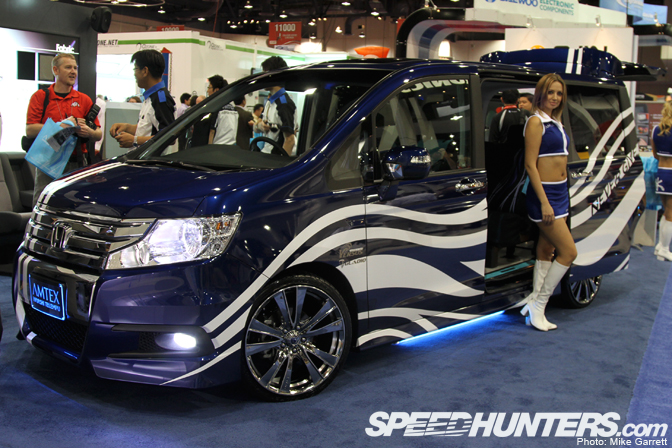 For a moment I thought I was at Tokyo Auto Salon when I saw this decked out Honda Stepwgn in the Amtex booth.
There was also a fixed up Toyota Vellfire being shown next to it. Now, if we could just get Japanese automakers to bring some of these sweet vans to the US…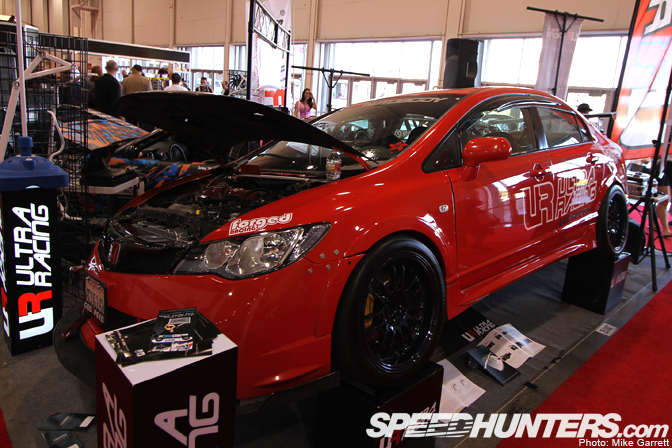 A Civic Si sedan with a full FD2 Type R conversion. This one looks ready for the track.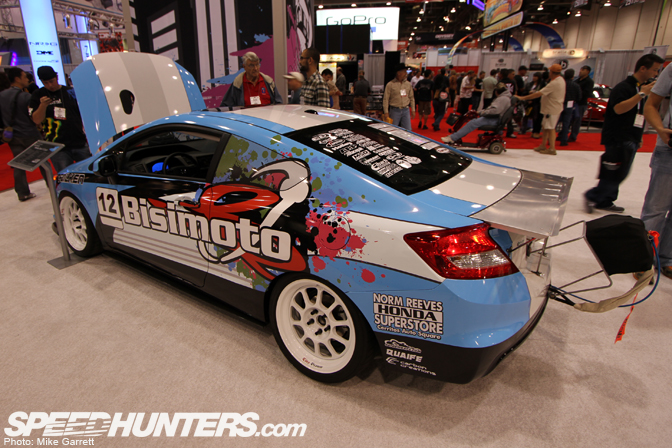 Bisimoto Engineering was showing an extreme version of the 2012 Civic Si in the Honda booth.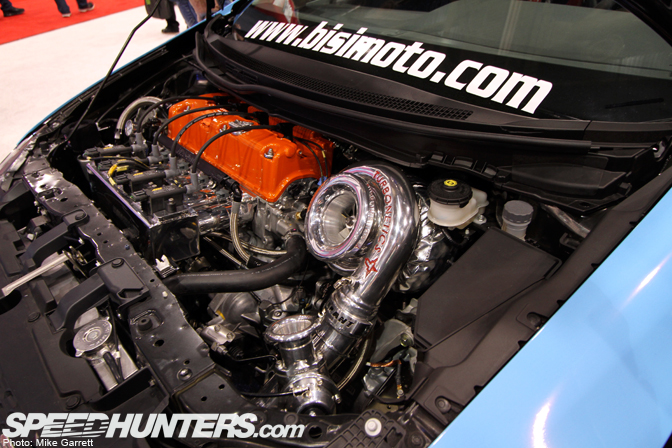 The turbocharged K24 in the engine bay is making over 1000 horsepower. Simply insane.
Here's another example of a high quality Evo X.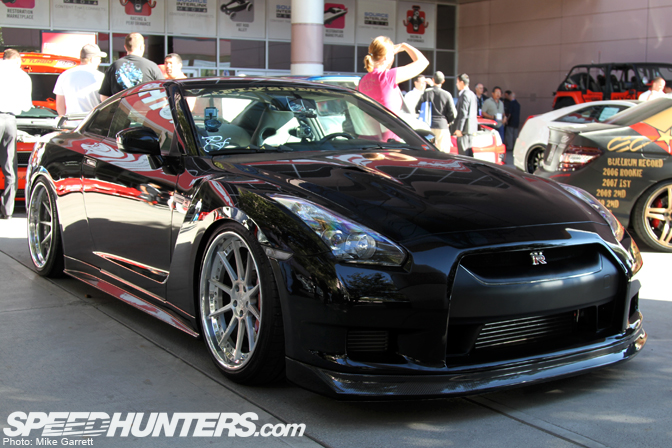 You might remember this R35 from some of our past Cars & Coffee coverage. A very tough and very low street car.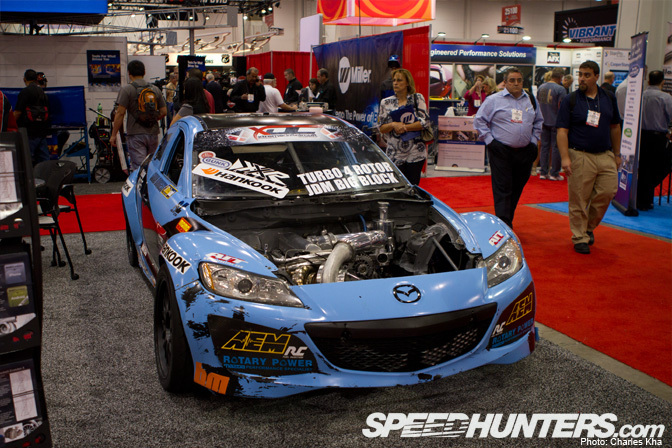 Are we seeing Z34 perfection here?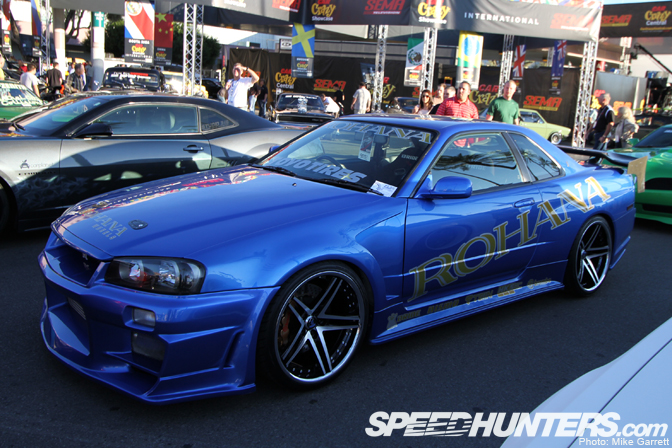 I think even 50 years from now, Americans will be drooling over "forbidden" Skyline models like this R34.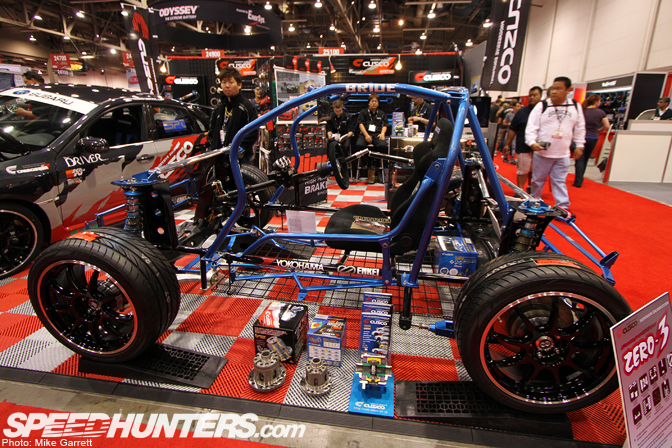 Cusco came up with this interesting way to display their tuning products. I thought it was a big go kart for a moment.
Lots more from SEMA to come.