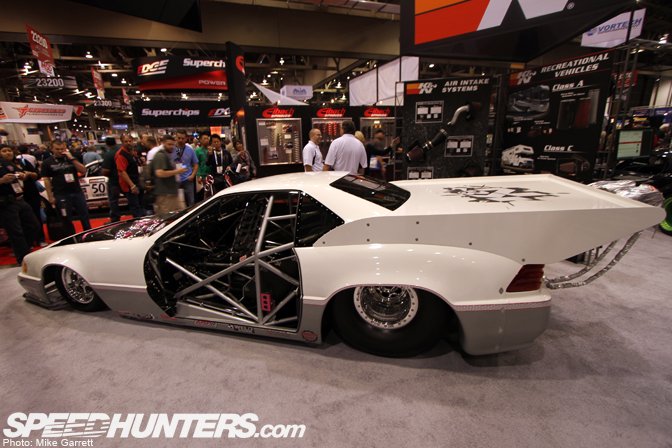 Now that we've all returned from a busy week in Vegas, it's time to continue with our breakdown of the SEMA Show. This time we'll share some of the drag machines we found at SEMA.
The Pro Modified Mercedes 500SL pictured above in the K&N booth was creating a lot of buzz this year.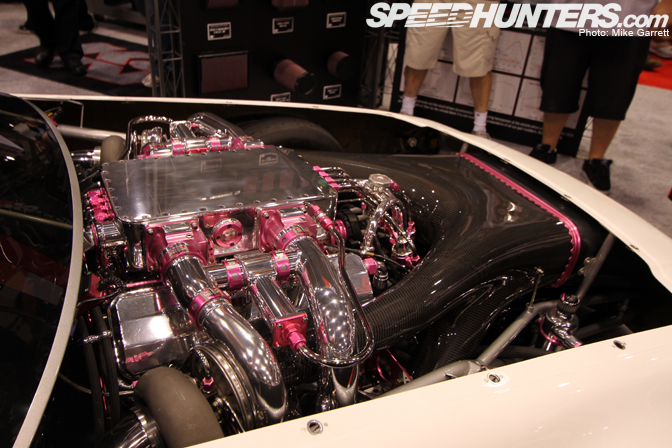 This was due to the overall cleanliness of the build, and to the insane quad – yes quad-turbo big block Chevy under the hood. Horsepower is said to be in the 3,000 range.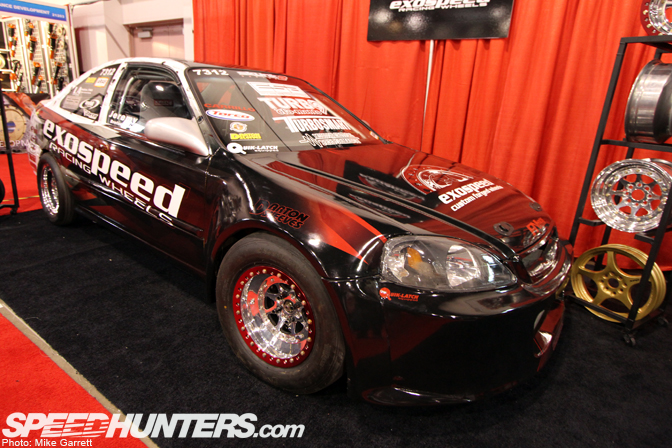 Exospeed Racing Wheels had this Civic drag car in their booth. There was a time when you'd see a lot of these cars at SEMA. These days not so much.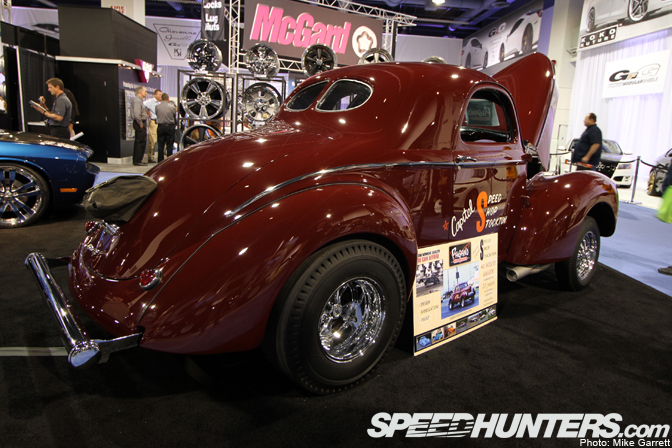 Know your roots. Cragar Wheels had this original '41 Willys in their booth.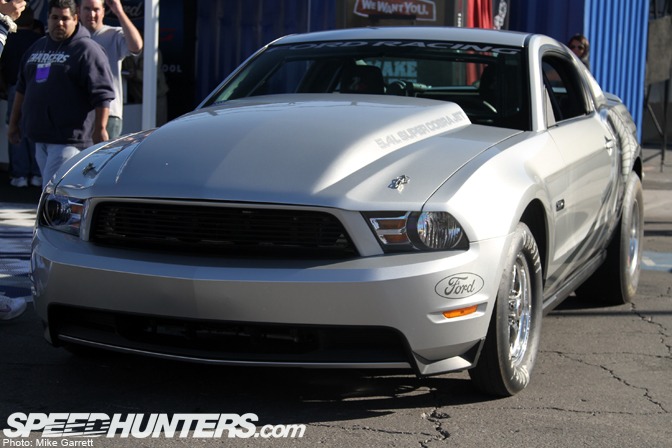 These days American OEMs offer a number of packages aimed specifically to drag racers, much like they did in the 1960s and 70s.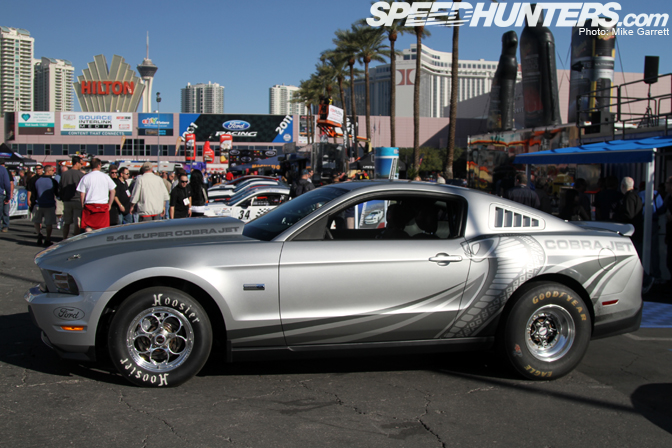 Ford Racing offers its supercharged Cobra Jet Mustangs spec'd out for drag racing competition.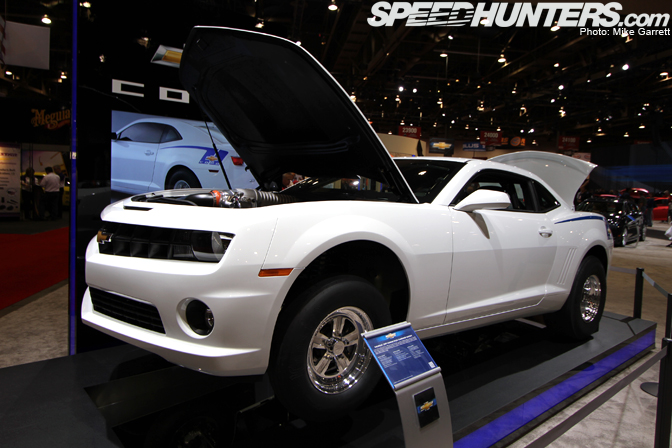 GM also joined the party this year with its COPO Camaro concept.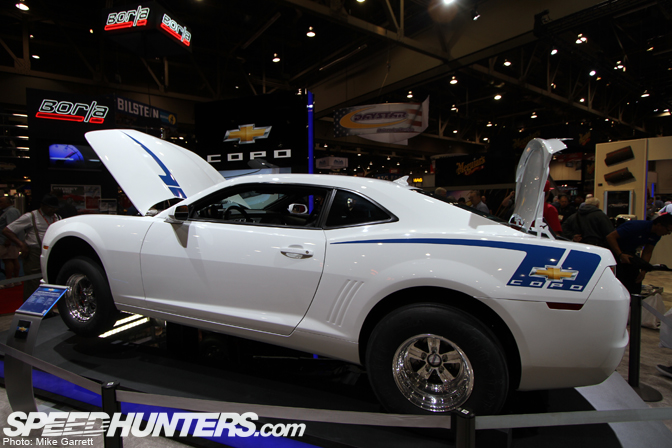 Much like the legendary COPO program of the '60s and '70s, the word is GM will offer drag-spec Camaros to customers competing in NHRA Stock Elimnator classes.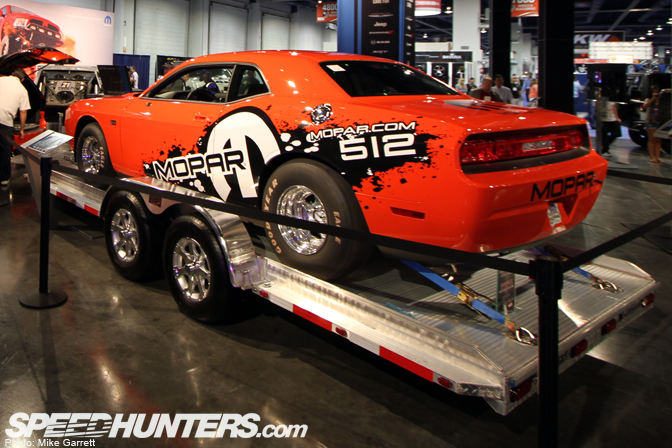 Mopar meanwhile, showed the latest version of the Drag Pak Challenger with 512 cubic inches of V10 power.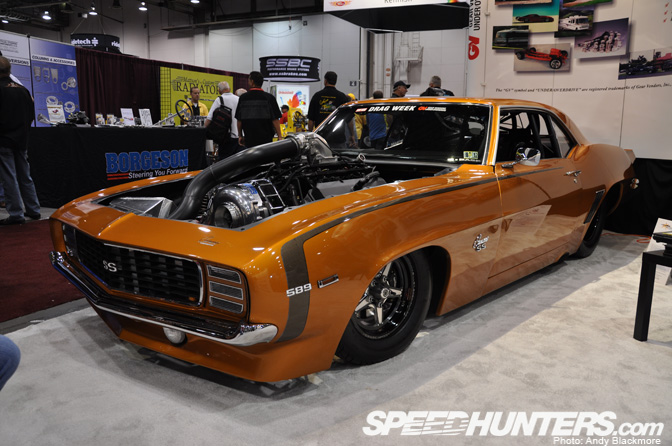 This 69 Camaro 'Sick Seconds' by ProRides has over 2000hp and has won
a number of awards during the year. Great attention to detail.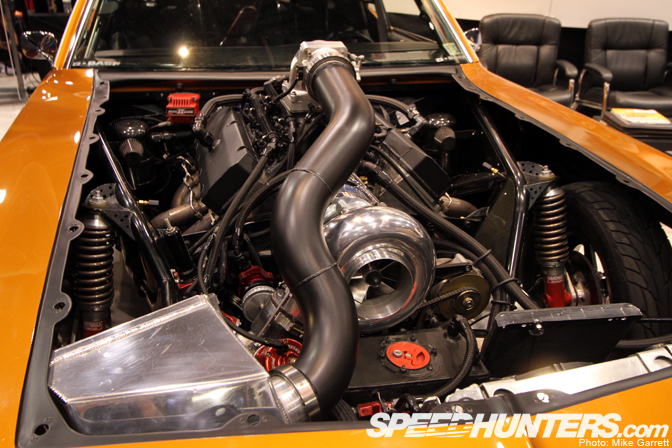 That's a healthy-sized snail!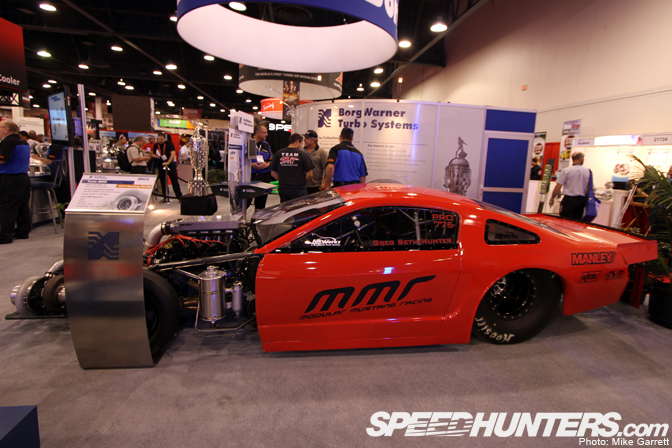 Also wowing in the engine bay department was the Team MMR Mustang in the Borg Warner booth.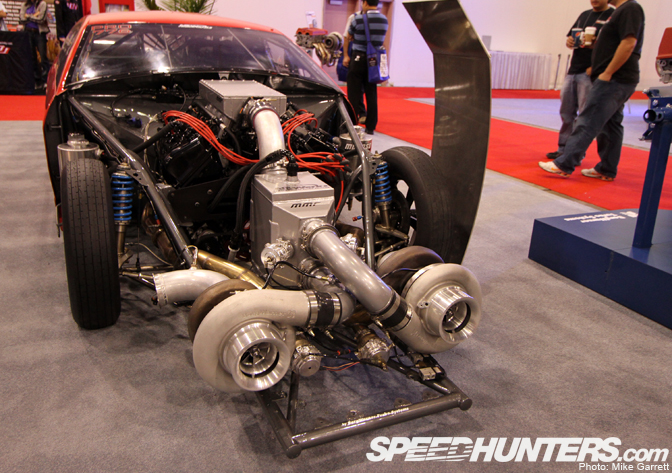 The 5.4 liter modular motor is fed by a pair of enormous 91mm Borg Warner turbines.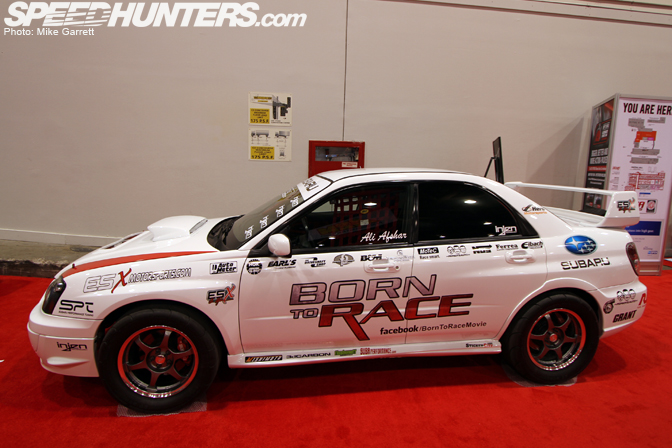 ESX Motorsports Impreza drag car representing the AWD side of things.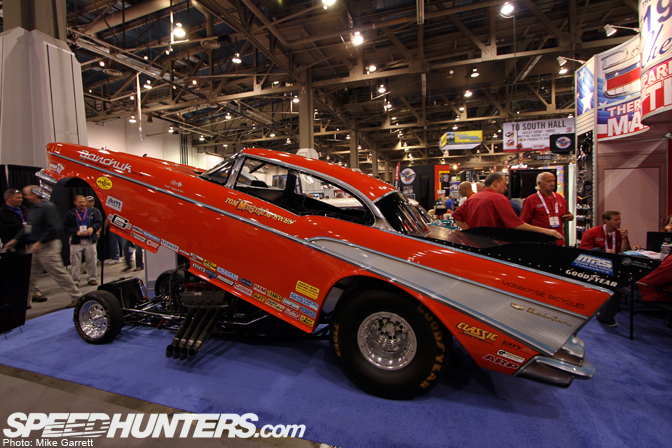 Danchuk is an extremely well known company that produces parts for tri-five Chevys. This is their famous '57 Funny Car, driven by Tom "Mongoose" McEwen.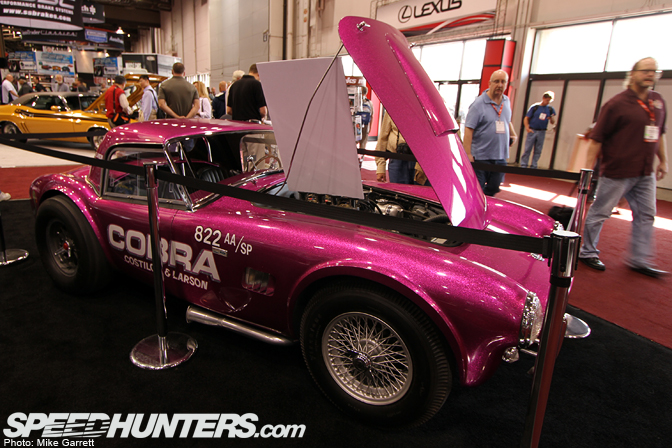 Finally, one more piece of drag history in the Motorbooks booth. This is CSX2093, one of eight original "Dragonsnake" Cobras built for drag racing in the 1960s.
More SEMA madness to come!
More 2011 SEMA Coverage on Speedhunters