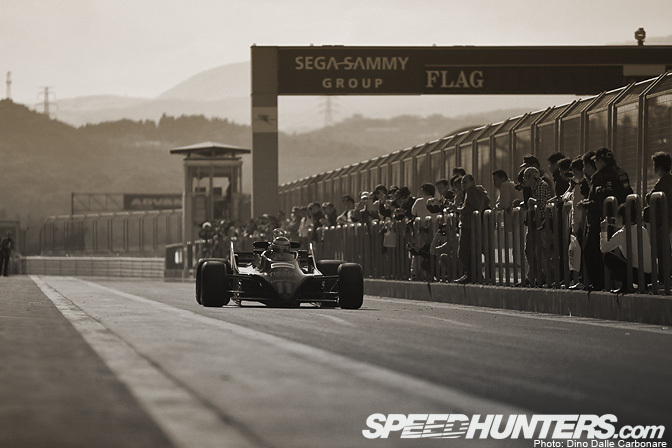 With all the hot coverage coming from SEMA over the last few days I thought I'd hold off on this final part from the Lotus Day in Fuji Speedway until today. I saved the best for last with a selection of my favorite images…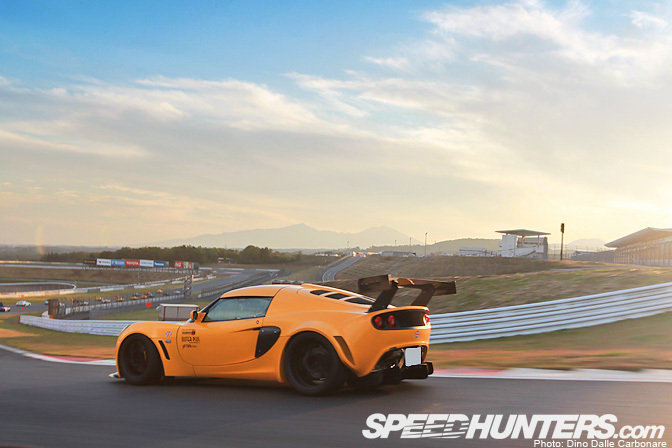 …from a very memorable event.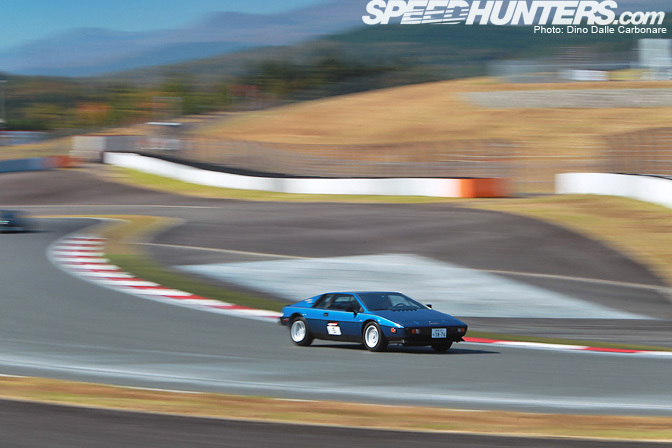 After spending much of the morning working my way through all the cars in the pits and paddock I really needed to check out some action so headed down to turn 13 and…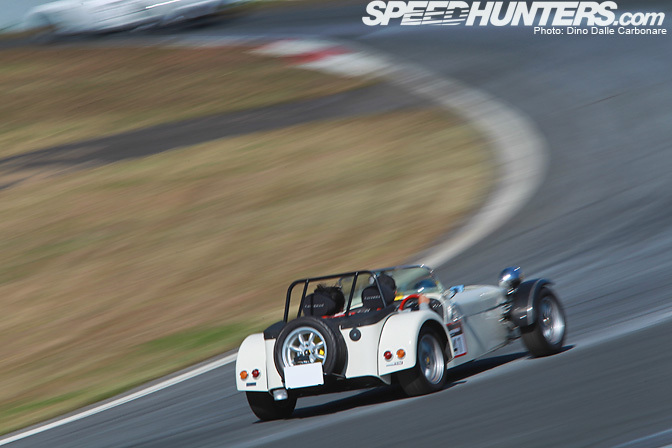 …Netz corner, great places to shoot from, even if you don't have a monster telephoto lens!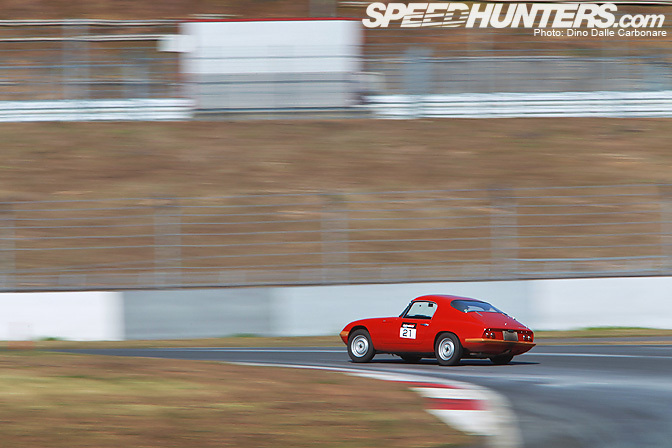 The variety of cars was great of course, seeing first the classics tackle the tricky off camber corners…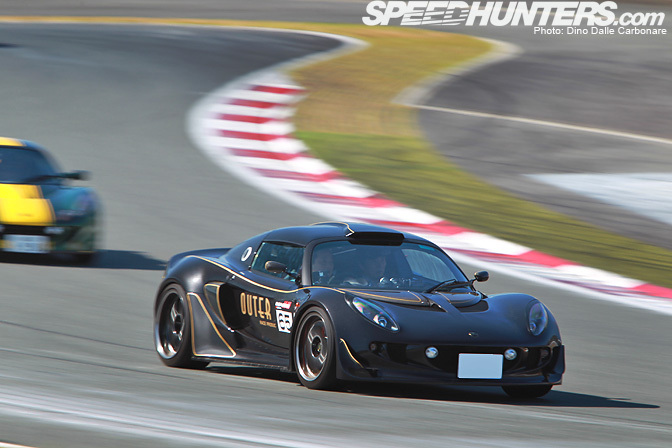 …before the more modern machinery was let loose.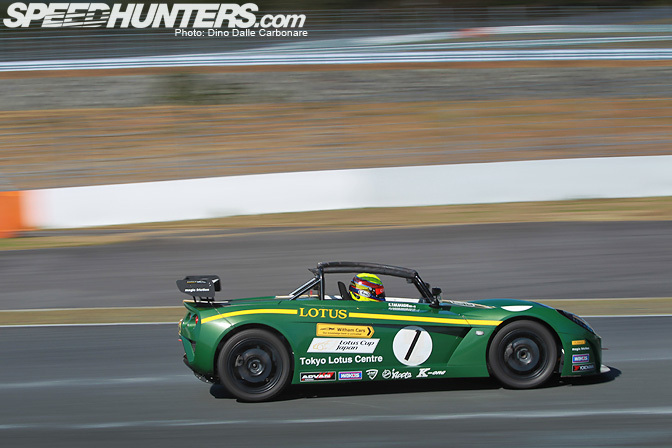 I'd love to take one of these 2-Elevens out for a few laps at Fuji!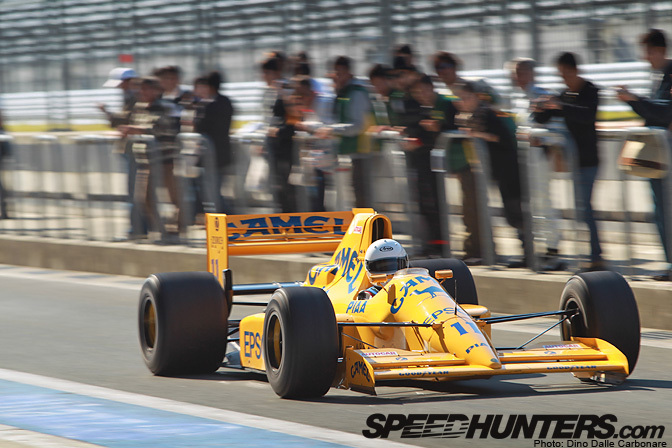 Once the regular soukoukai sessions were done for the morning it was time for the two F1 cars to go out for a couple of laps.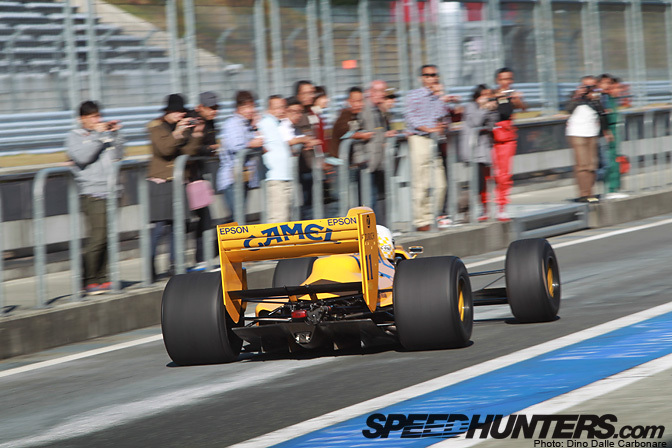 I wanted to get as close as possible to these incredible race cars so ran back to the pits…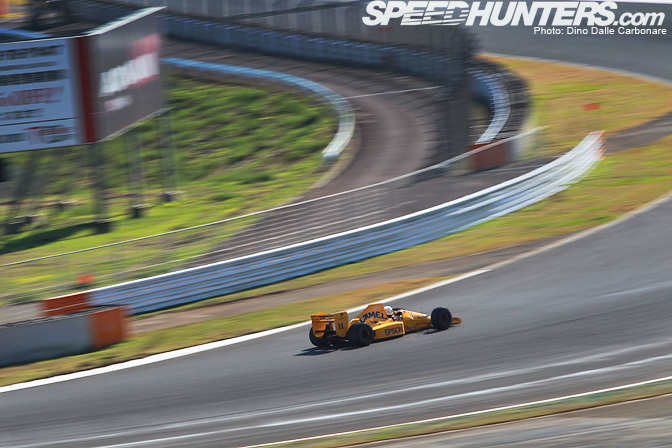 …not before managing at least one action snap!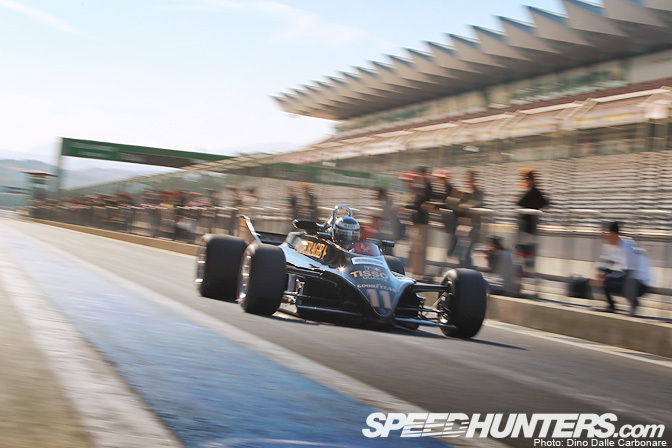 The Camel 101 and this Tissot 88B were let loose on track again in the afternoon.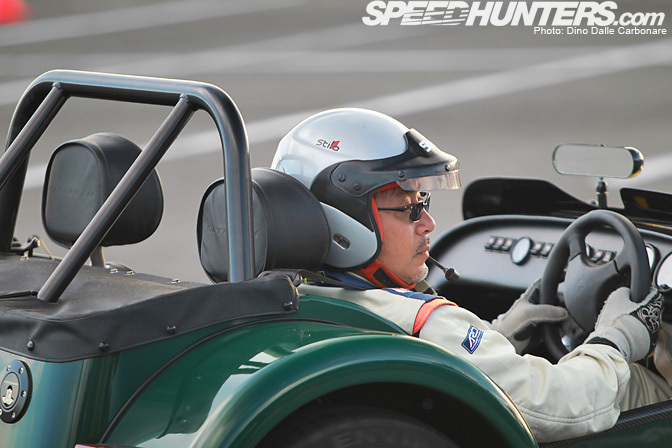 Before the event ended I headed down to one of the many parking lots at Fuji where Caterham Japan organized a gymkhana course. Pro-driver, instructor and motoring journalist Ooi-san was showing off his usual precision driving…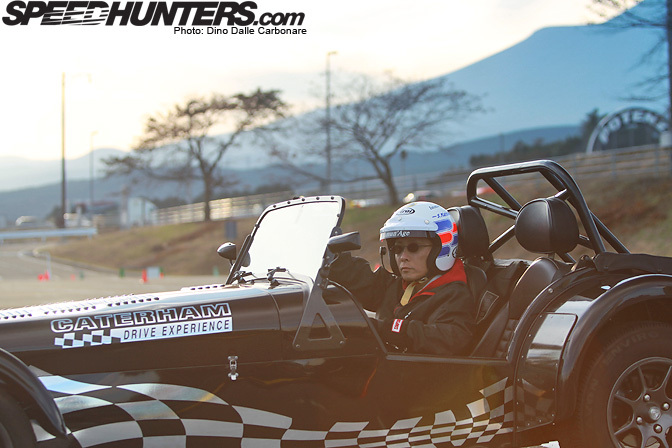 …along with Katsura-san, who some may recognize as Mine's usual test driver.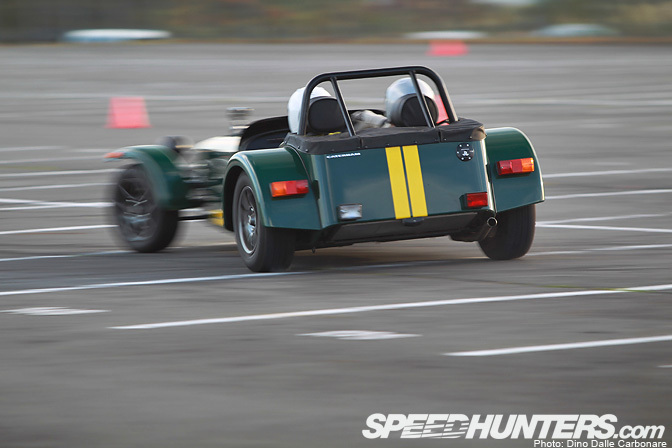 People that had singed up before hand were treated to a few spirited laps of the course…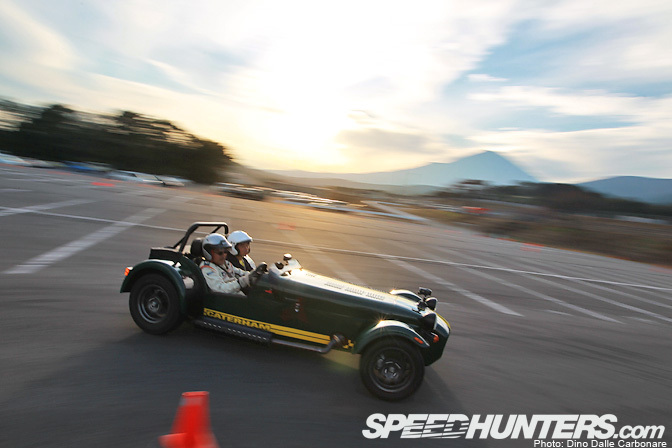 …sideways pretty much the whole way.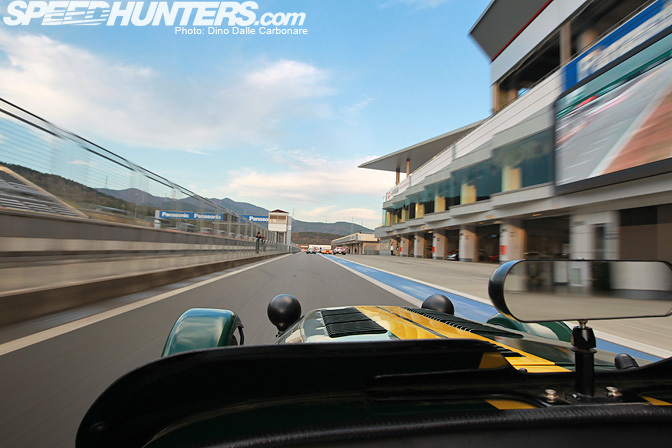 When all the drifting was over, I hopped into one of the Caterhams to participate in the parade lap that would officially end the event. I thought it would make for a little different perspective than shooting from the same old track-side locations.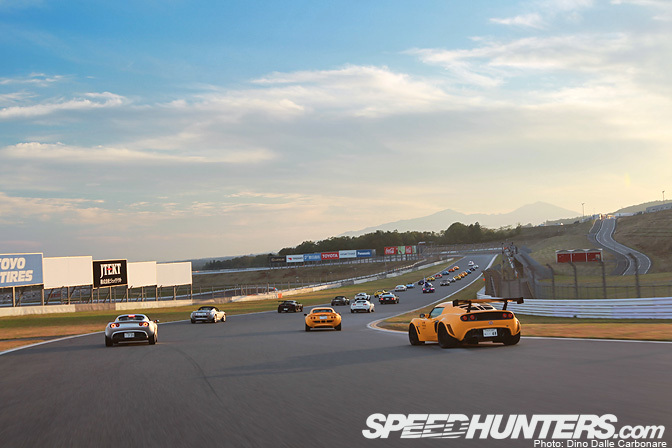 Luckily I was right!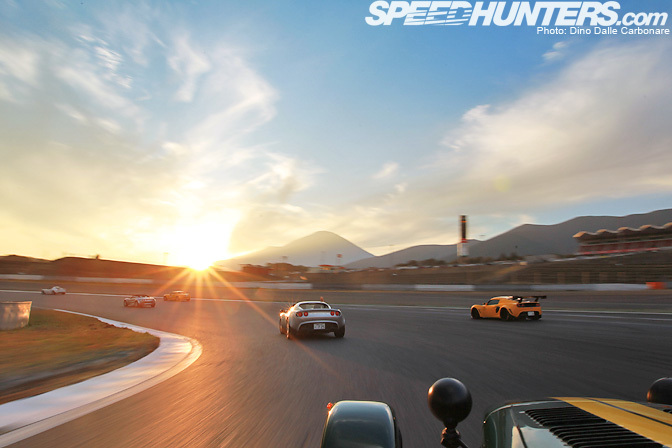 The Lotus convoy drove slowly all the way around the course, around the 30R hairpin where we were all treated to a simply breathtakingly beautiful view of Mt. Fuji as the sun quickly set behind the horizon.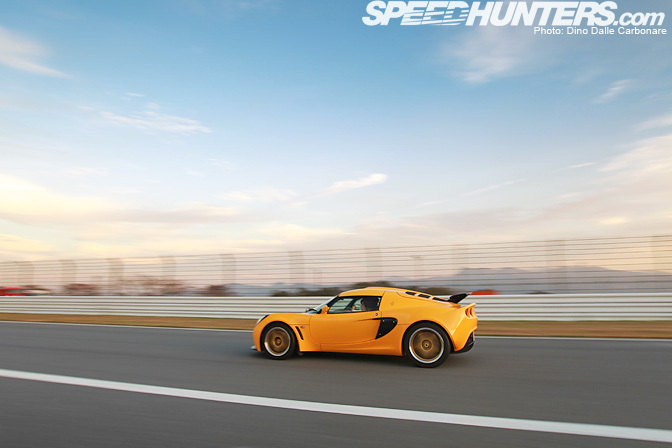 A great finale to an equally great day.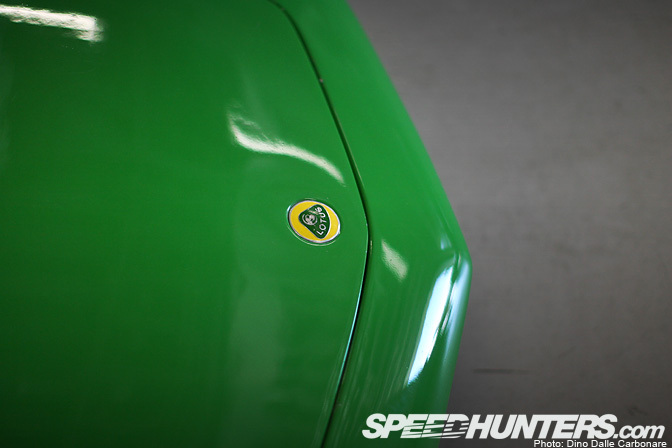 I hope Lotus Japan will set up another of these gatherings next year, but until then I guess we will just have to wait. I'll post a selection of desktops for you all to enjoy, and later on this week Remi will be releasing his video so make sure you check back for that.
Lotus Day Japan 2011 coverage on Speedhunters
-Dino Dalle Carbonare