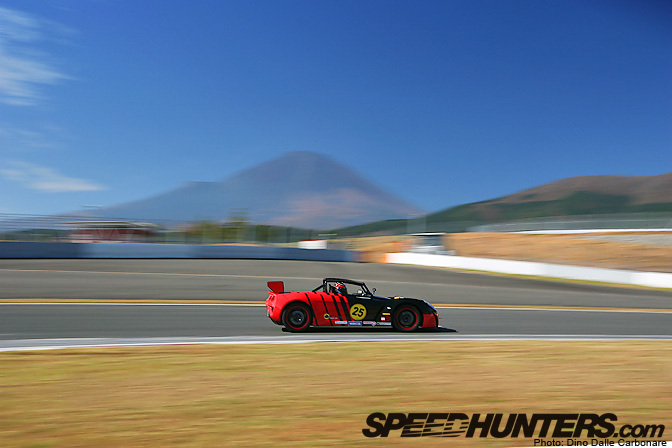 Form the next part of the Lotus Day coverage I thought I'd head into the pits where a very nice selection of historical models were on display for everyone to see. Along with some of Colin Chapman's most influential road cars that helped shape Lotus through the decades…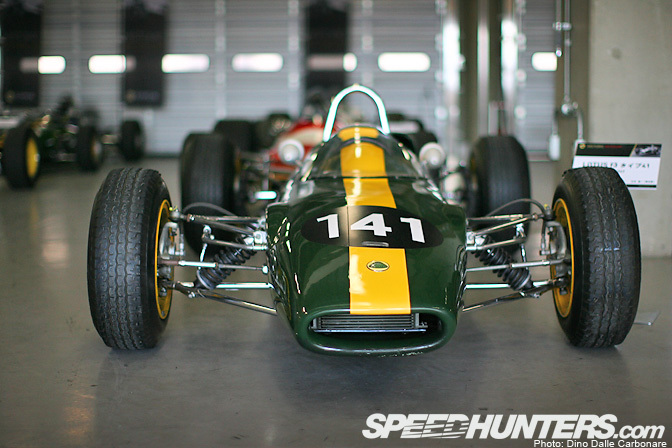 …there was a nice group of race cars to drool over like this Type 41 F3 single seater from 1967.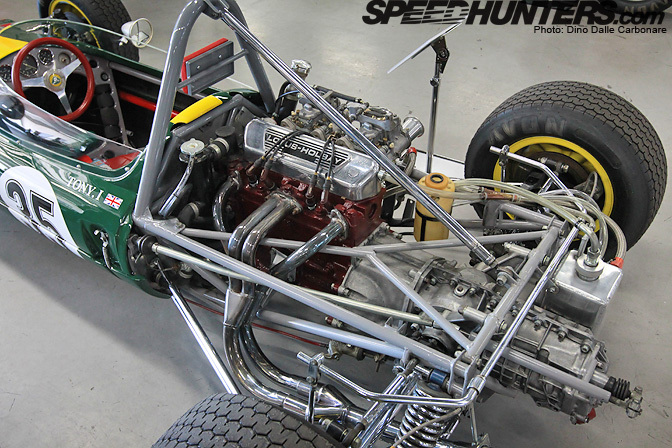 This was the perfect place to nerd out and admire some of these race cars in detail, appreciating the engineering that went into creating them.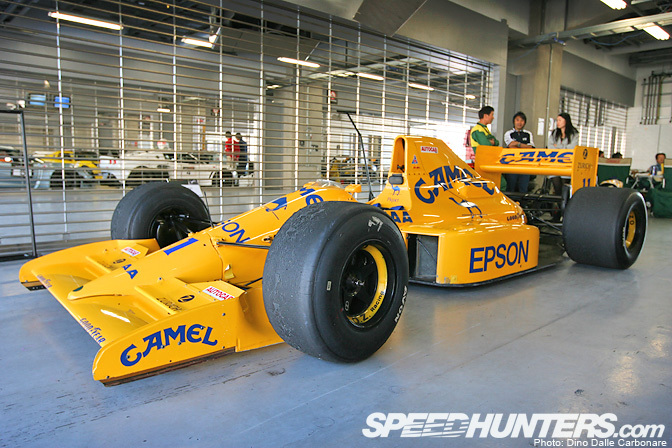 It was hard to keep away from the Team Camel Lotus 101 F1 car, this beast might not have been that successful in its day, but it has so much presence.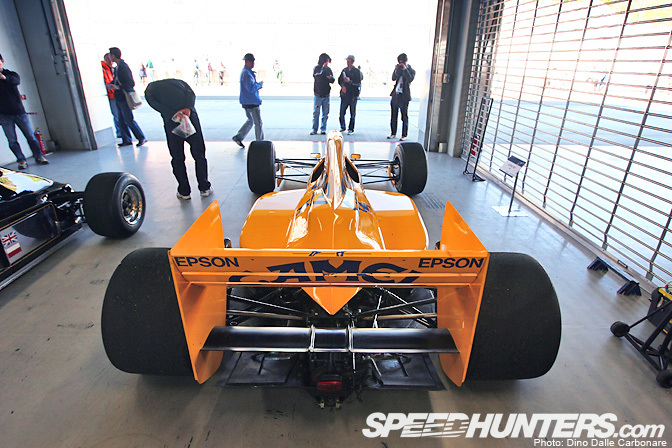 The crowds were treated to its aural capabilities as it's 3.5L V8 was put through its paces out on Fuji's tarmac.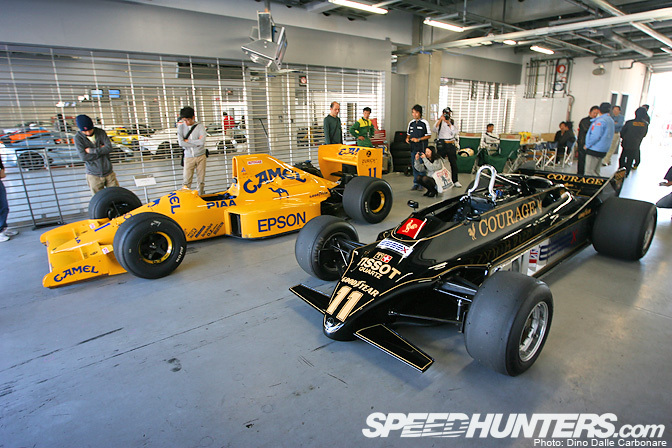 It is quite impressive to see the evolution of these two F1 cars over the span of a decade, comparing the 101 to the 1981 88B above. Aerodynamics began to dictate the overall shape of the cars, with the body becoming lower and lower and wings larger and larger.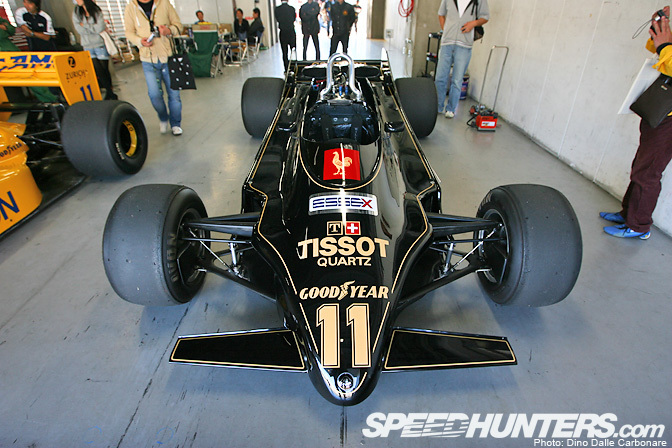 But away from these crazy machines…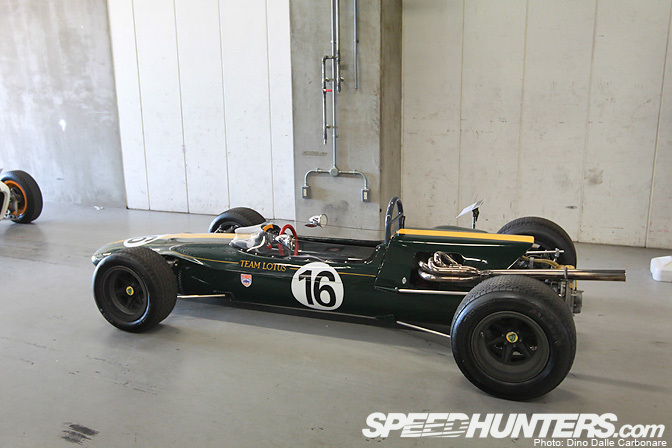 …the plain simplicity of these older racers is always so striking…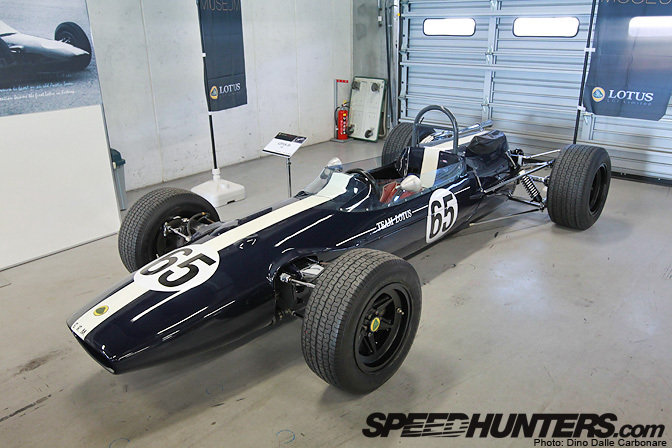 …like this 1965 Lotus 65. This is when engineering counted for everything, where weight distribution and set up helped develop the most mechanical grip. Drivers had to make the cars dance through the corners, juggling oversteer and four-wheel drifts in a beautiful show of skill.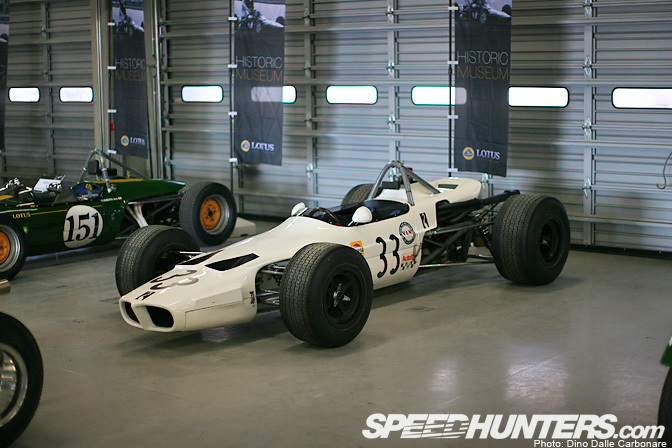 Colin Chapman learned a lot from racing and applied his knowhow to his road cars…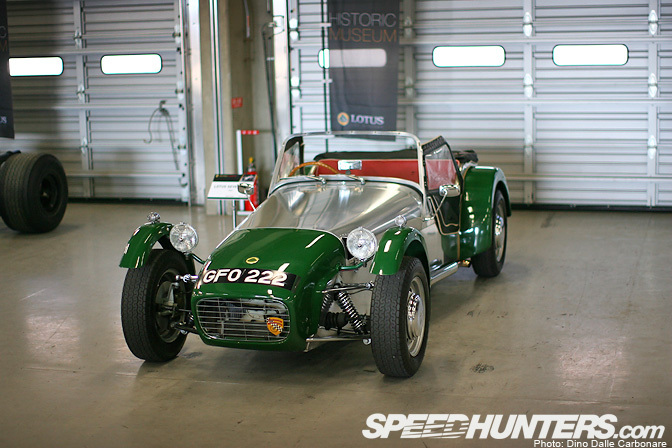 …cars like the Lotus 7, which was built from 1957 to 1972. After the car was discontinued Caterham bought the rights and began producing their own 7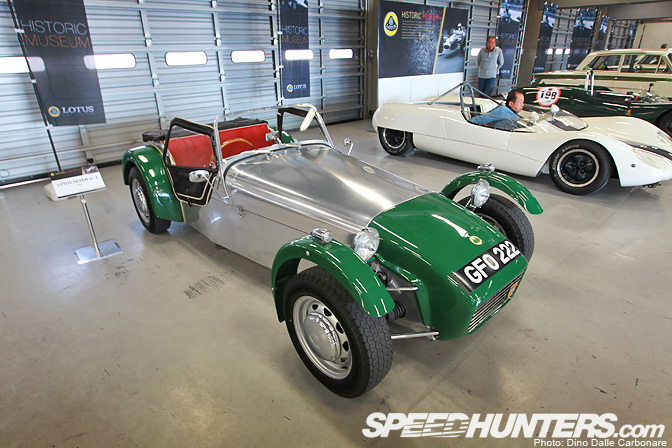 "To add speed, add lightness" was one of Champan's most famous quotes and that is precisely what he did with the 7. The formula is still working today with modern day Caterhams!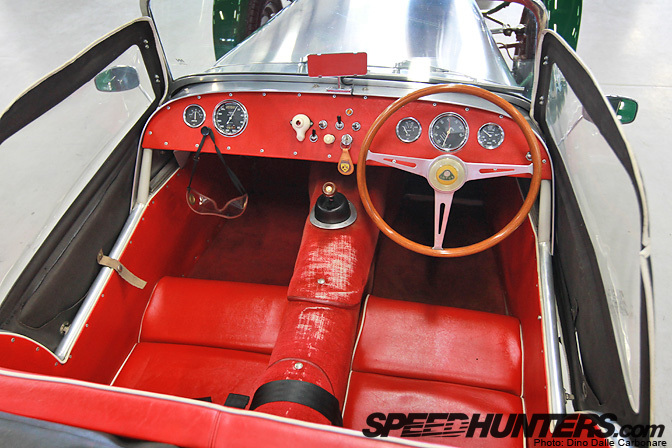 The interior was a cramped then as it is now! Well at least for those of us with above average frames & stature!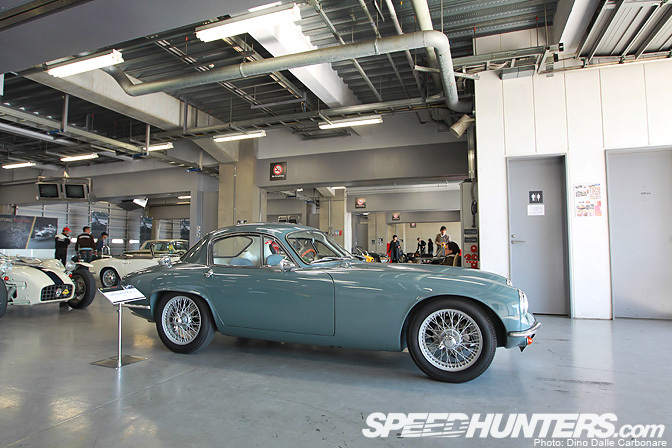 The little Lotus Elite is quite the pretty looking car, kind of a baby Jaguar E-type if you will.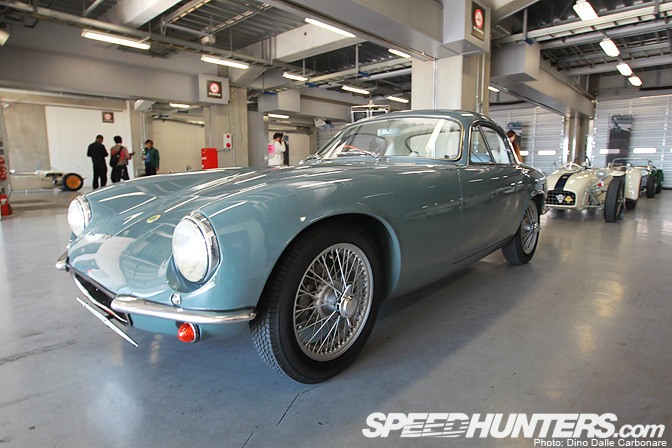 What made this car special was that it used fiberglass for both its body and sections of the chassis, helping keep weight down to just over 500 kg. It was powered by a 75HP 1.2L Coventry Climax 4-cylinder engine which was typically used to power water pumps on British fire trucks!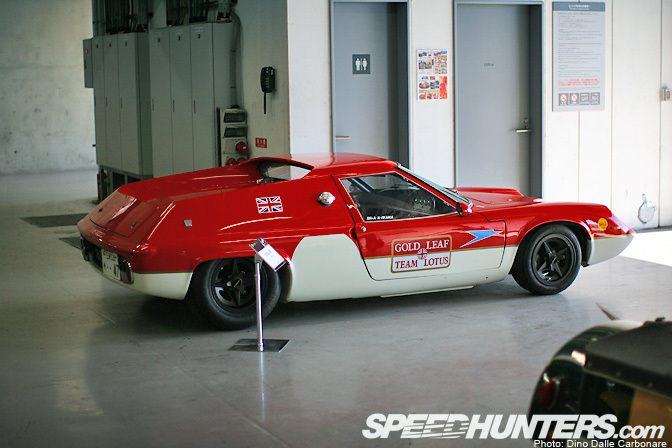 This Lotus Europa 47GT from 1967 has been immaculately restored and still wearing its Gold Leaf Team Lotus colors.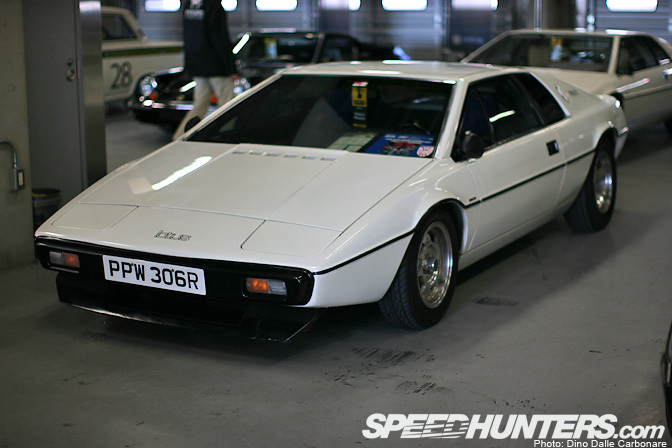 More Esprit goodness, this particular example still with the original R-reg UK plates.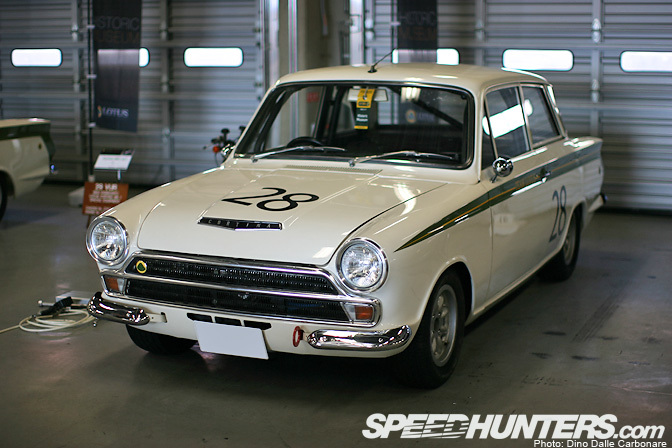 Lotus is very well known for collaborating with plenty of other manufacturers, and this is one of their first joint ventures, the Cortina built together with Ford.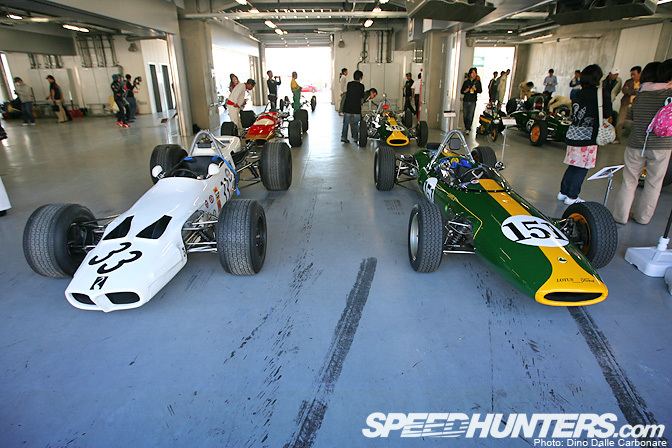 What a line up!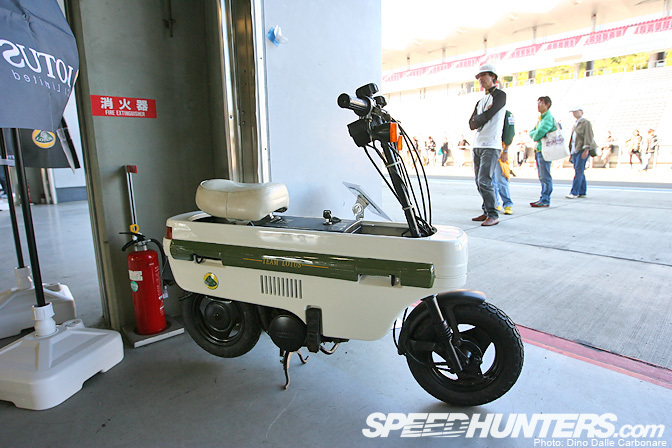 I spotted this very cool Honda MotoCompo foldable scooter done up with the Lotus team colors!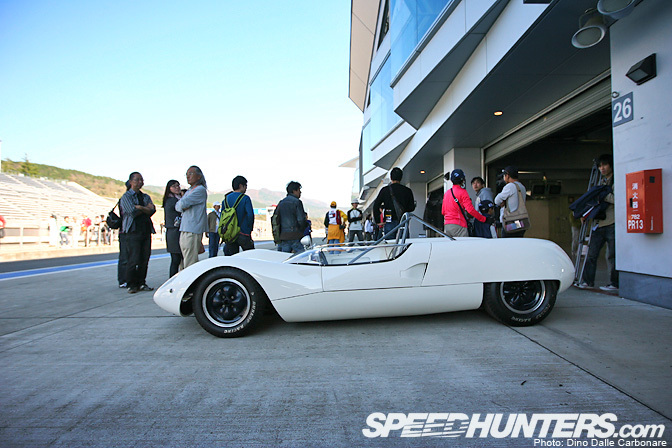 Lotus 23C 1965 sitting in the pits ready to head out on track for a few hot laps.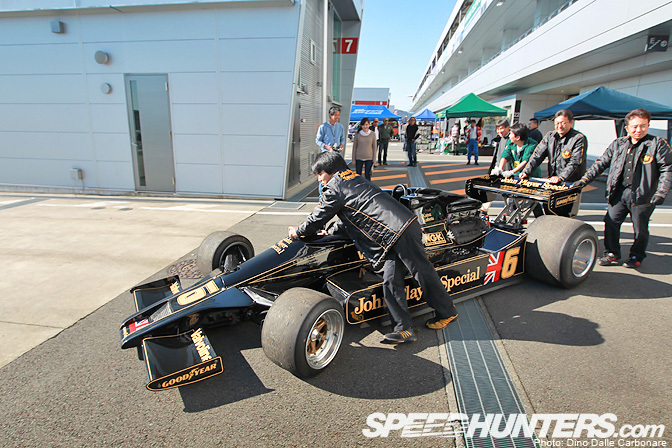 Team JPS pushed out Senna's F1 car along with the 1977 Lotus 78 to place them in front of the massive Colin Chapman banner.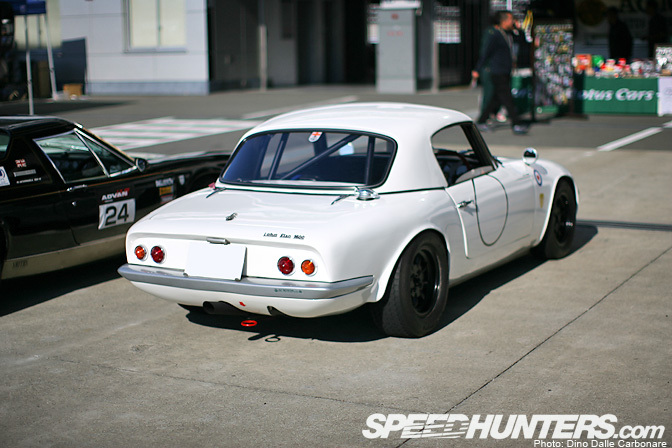 Back in the paddock it was back to yet more car spotting…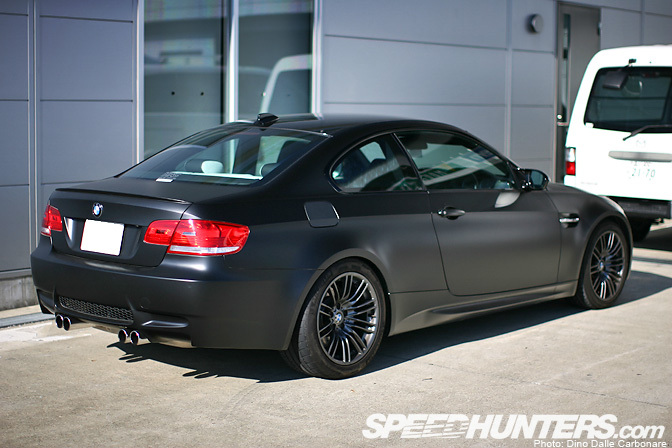 …not only cars wearing the Lotus badge. This M3 was showing off its freshly applied matte black warp.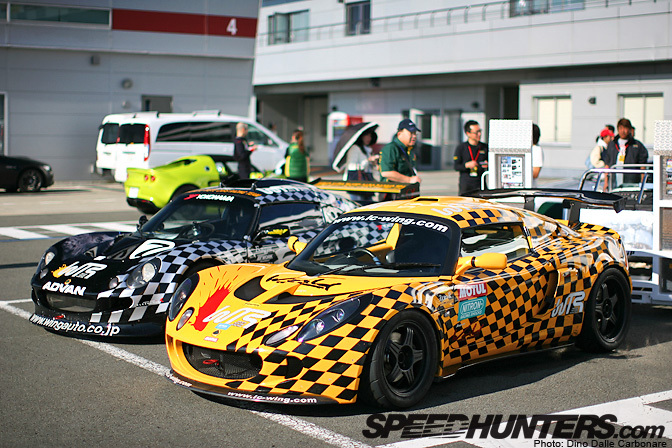 One great aspect of this event was the relaxed atmosphere. Lotus and Caterhams are certainly cars preferred by a more mature audience, gentleman drivers if you will. It couldn't be more different from say a D1 event!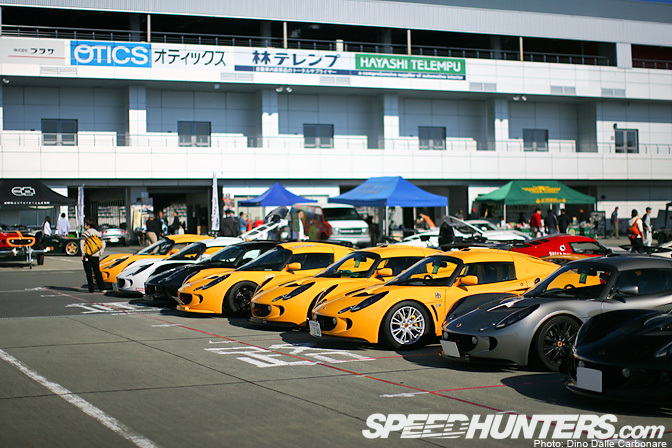 I've got one more post coming from this very memorable event…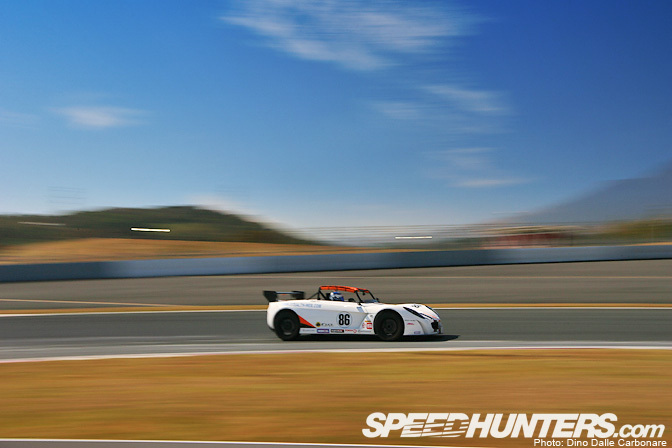 …including some shots I was lucky enough to get at the end of the day as I participated in the parade lap around the track to officially close the proceedings. Stay tuned for more soon!
Lotus Day Japan 2011 coverage on Speedhunters
-Dino Dalle Carbonare