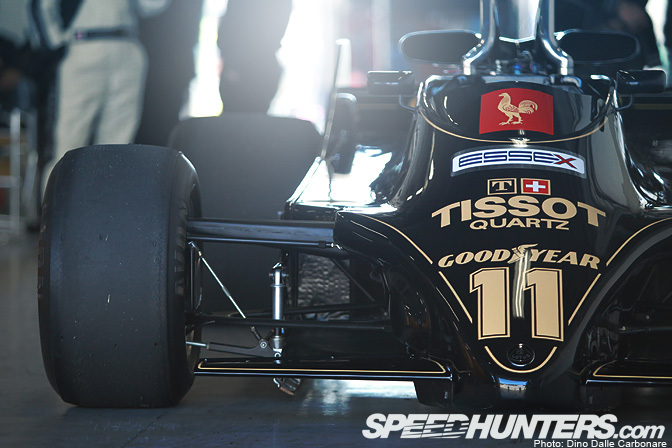 It's been a long wait; well over a year to be precise. The Lotus Day at Fuji Speedway was supposed to be held last September but after a strong typhoon ravaged Fuji Speedway and two of the access roads leading to it, there was no alternative but to cancel the event. It was decided to reschedule for the end of March this year, however as all of you know Mother Nature had other plans. The massive earthquake that struck the Tohoku region, and the problems that followed with the Daiichi plant in Fukushima, obviously lead the Japanese to concentrate and deal with the situation at hand. But after a long fight and lots of work Japan is on it's way to getting back to normality, and the time came to finally hold what has to be one of the coolest track gatherings I've been to in a long time.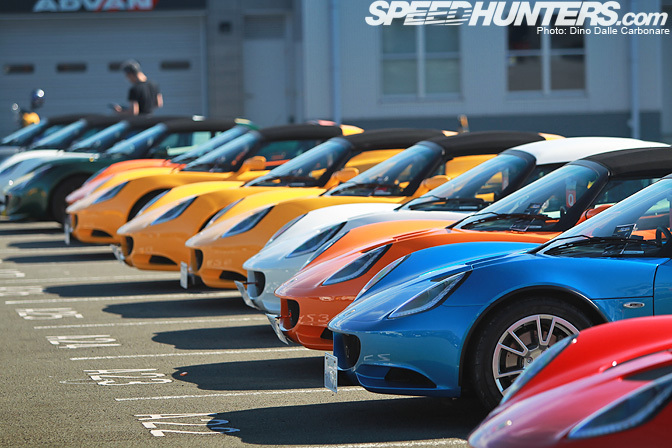 I arrived at the track before 8 am, but as ever the Japanese take these gatherings very seriously and show up well before light breaks over the horizon to park up to their pre-appointed spots.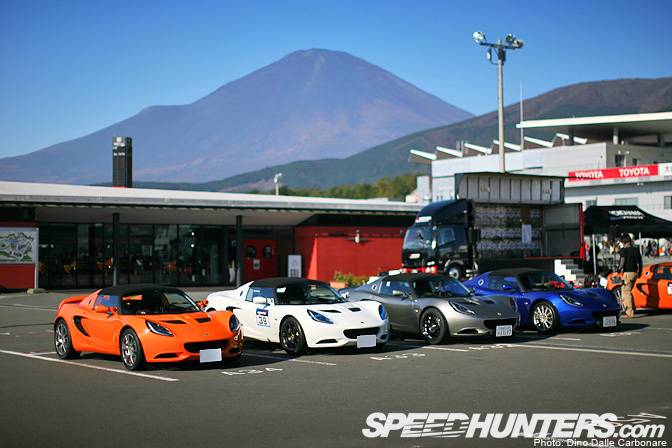 With well over 500 cars present Lotus Japan obviously had a lot of organizing to do. Thankfully the weather cooperated by serving up cloudless blue skies throughout the day and a breathtaking view of Mr. Fuji, still looking very summery for this time of year with not a single spec of snow around its crater.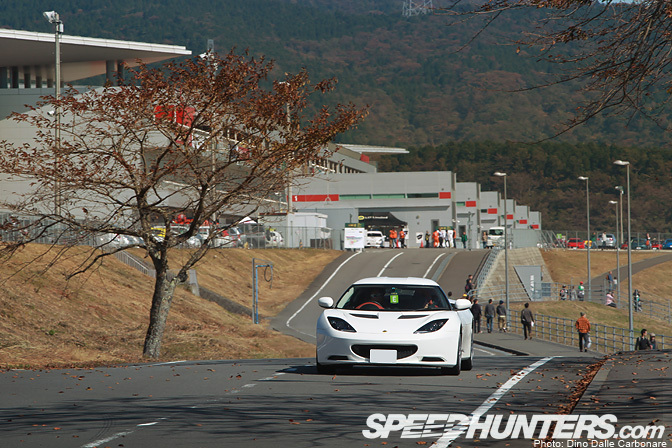 The day was action-packed with plenty of things going on out on the track, as well as other areas of the complex.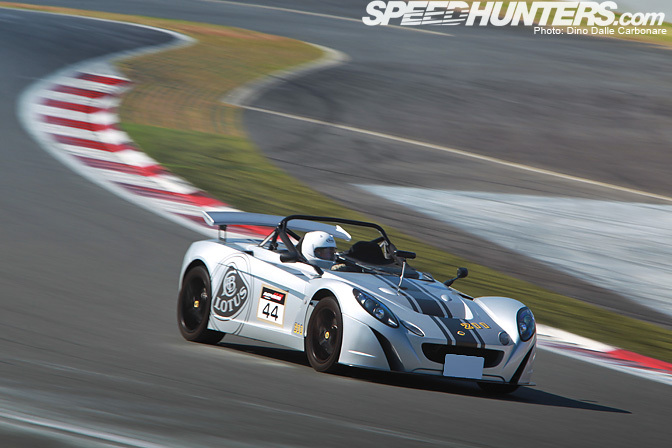 This was the perfect event to get clued up on all things Lotus, with such a great variety of cars on show from the track-focused 2-Eleven…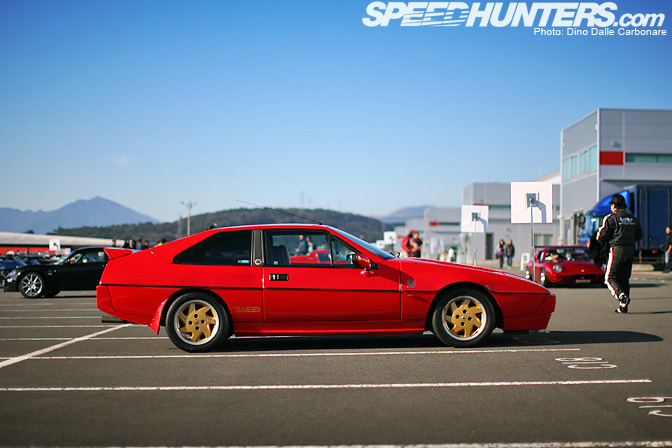 …all the way to some more vintage example like this 1985 Excel SE on gold Lotus/O.Z. rims.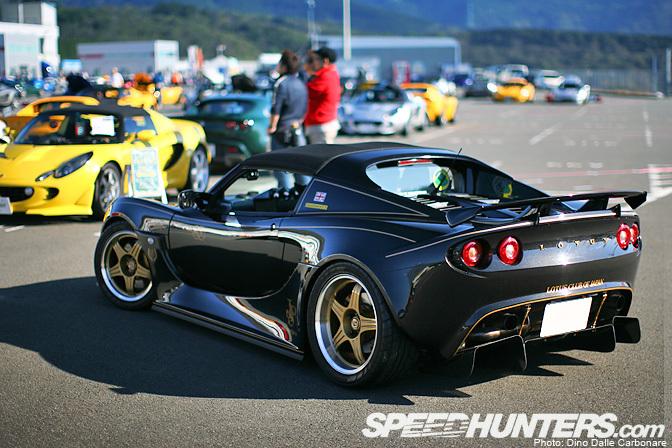 This was probably the coolest Elise I came across, I loved the gold on black theme hinting back at the JPS F1 cars. Aero upgrades included huge side skirts that help give a far more in your face look to the whole car.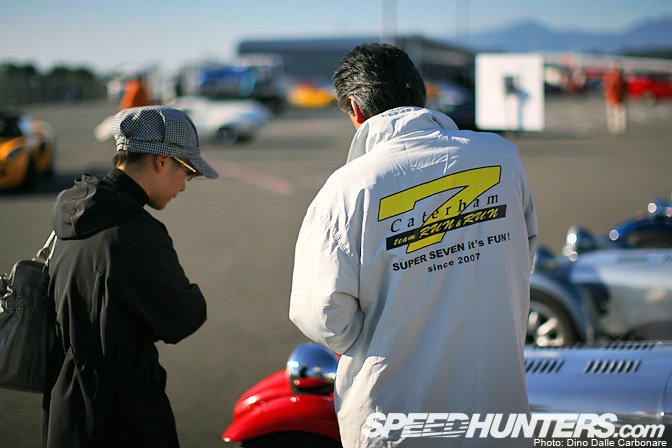 Of course the Caterham guys were out in full force…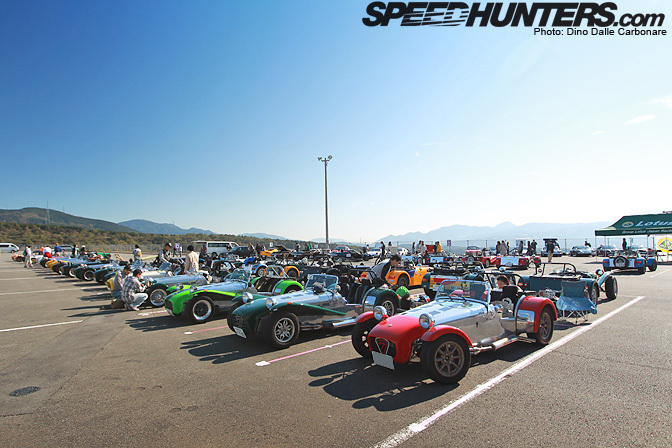 …with an equally impressive line up of cars neatly arranged in front of the Caterham Japan pits.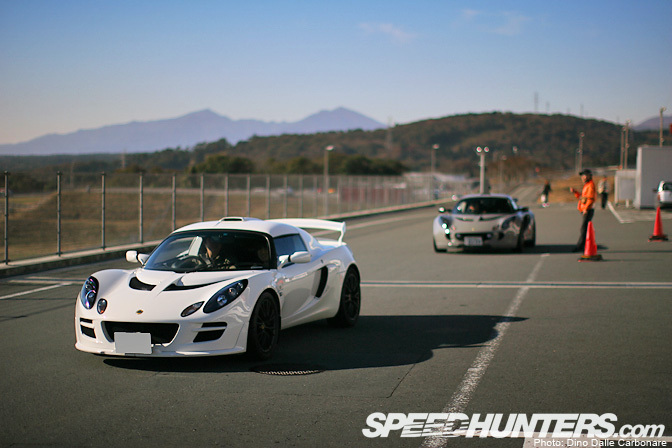 Even if not part of the track day event there were plenty of other Lotus enthusiasts that dropped by for a quick visit.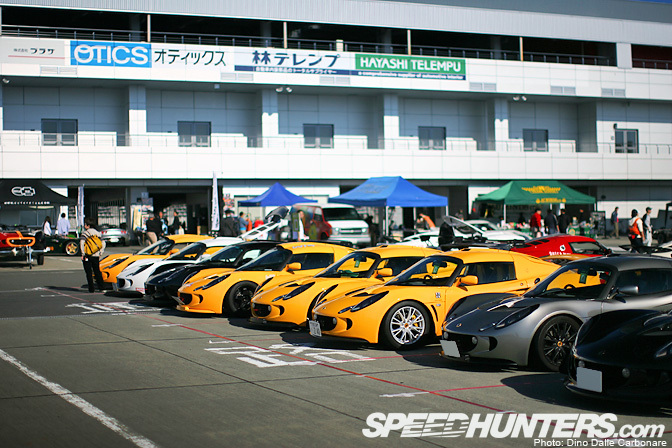 The paddock was brimmed full!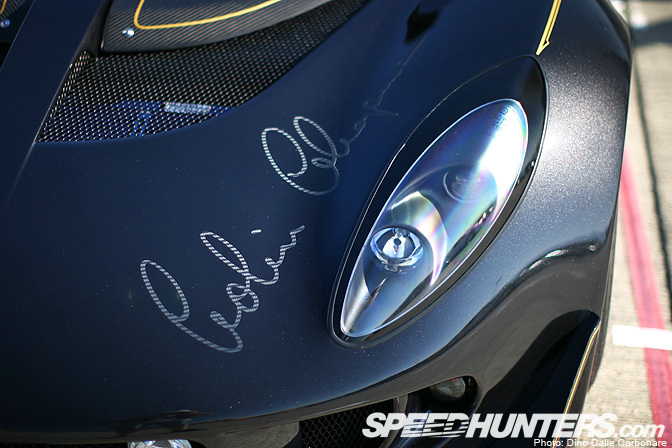 Check this out, Colin Chapman's signature in carbon-look vinyl. Nice touch!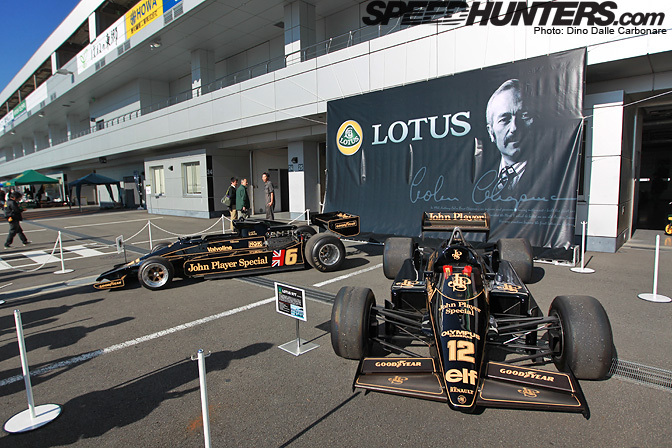 A private collector brought out some of his most prized pieces like Senna's number-12 JPS…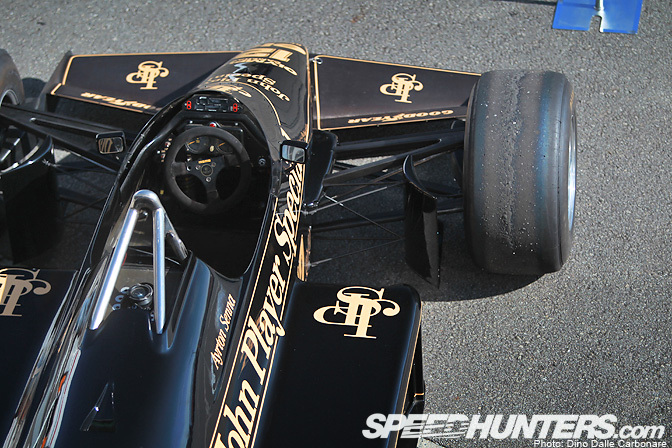 …1985 F1 car.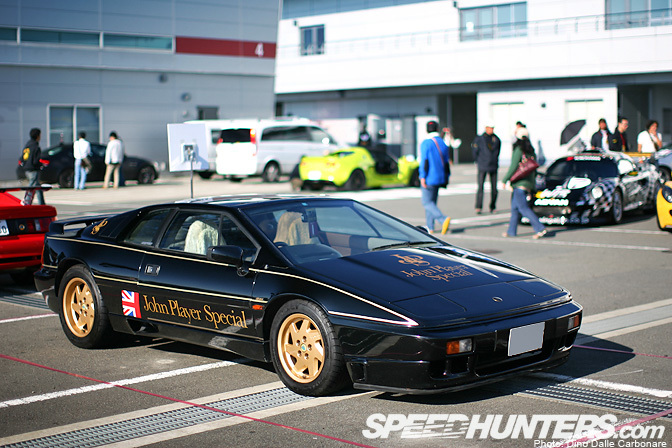 More JPS livery on this Esprit.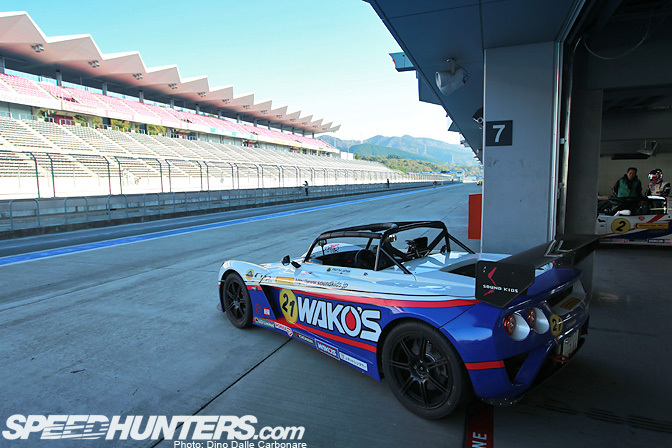 While I was walking through the pits…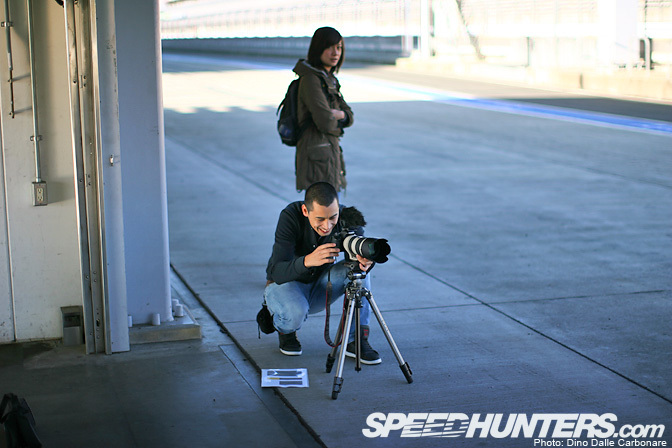 …I bumped into Remi Schouten from Okidokio accompanied by his girlfriend, slash assistant for the day. He is back in Japan for a while and was busy filming away, so you can expect a cool video of the event to follow shortly.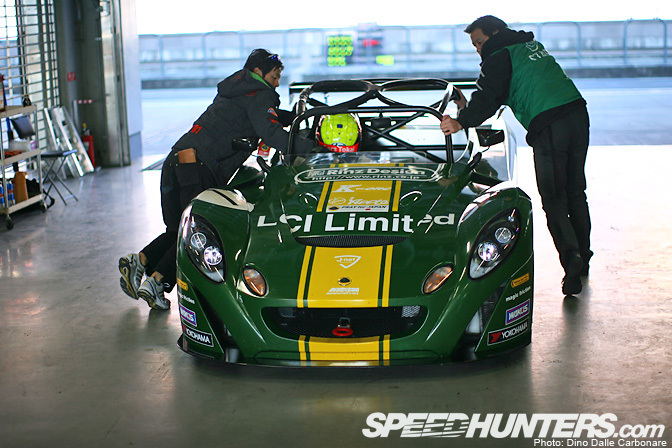 A 2-Eleven Cup and Elise Cup series are run in Japan and most participants were out getting some practice at Fuji like Lotus Japan president Kazuho Takahashi, seen here above getting ready to head out for a session. Takahashi-san is also the owner and driver of the Super GT GT300 Shiden team, so he knows Fuji like the back of his hands.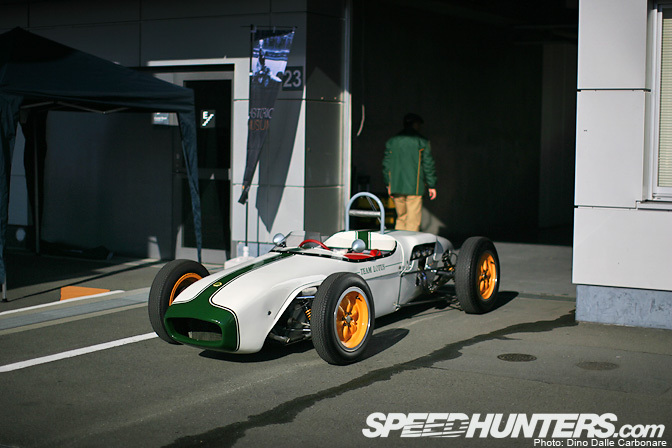 You can expect to see some pretty amazing classic F1 and vintage racing cars in the coverage I've got coming…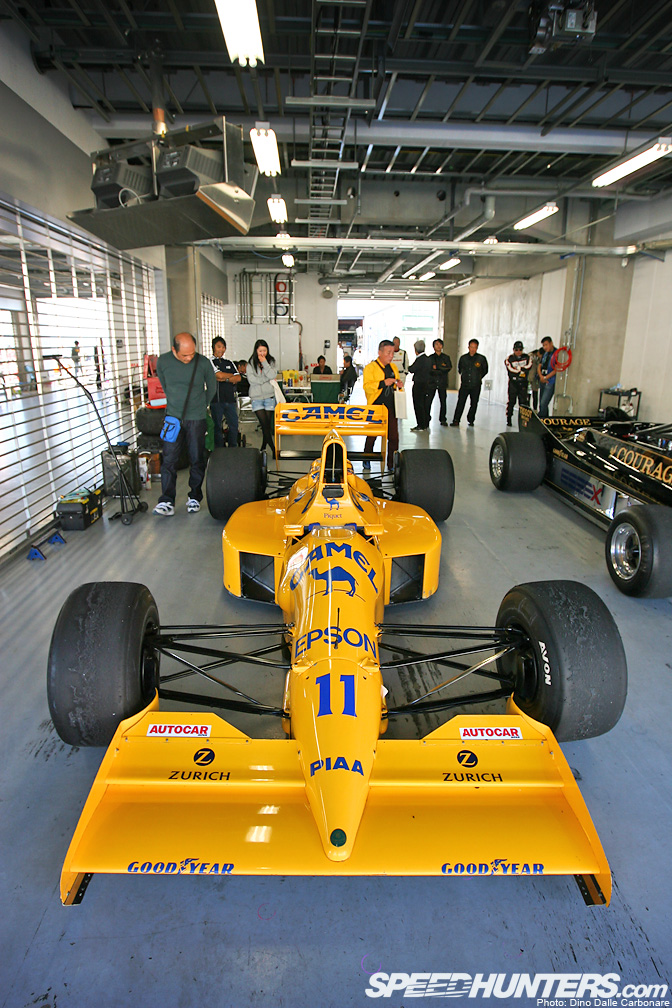 …legendary single seaters like Piquet's number-11 101 F1 car from 1989…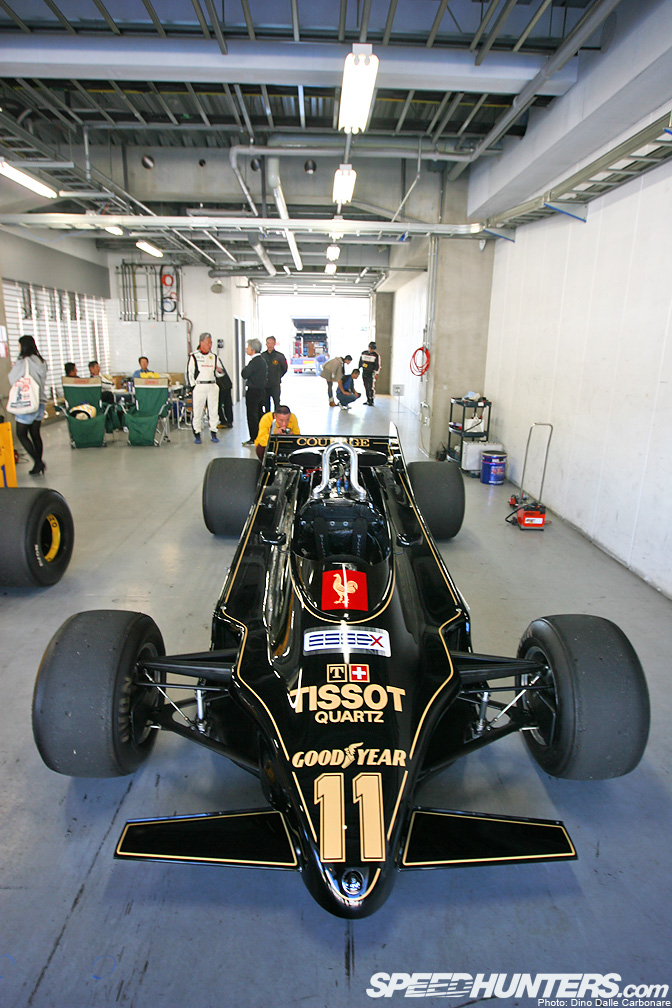 …and this Lotus 88 from 1981 which shows the roots of ground effects aerodynamics.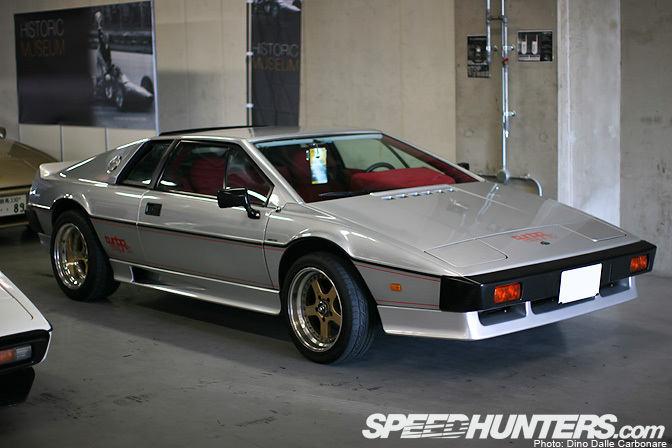 I am a great fan of the older Lotus Esprit…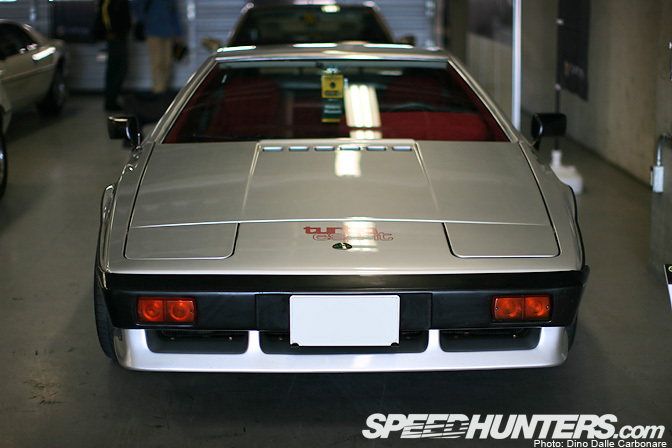 …with the Turbo being my favorite. Nothing like a bit of classic Giugiaro design coupled with an undrivable 80's turbo engines!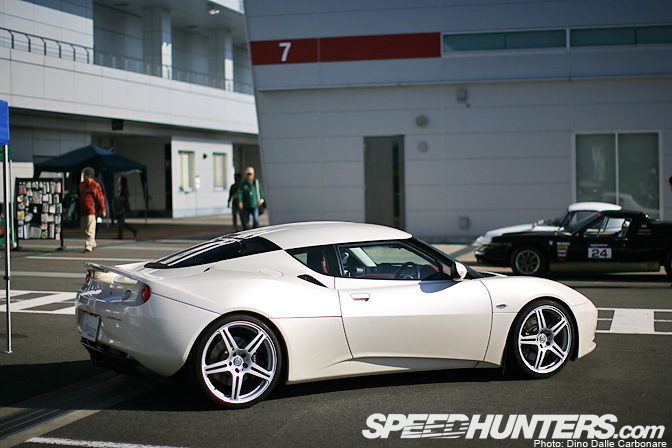 Lotus has certainly come a long way since then, going through its fair share of rough patches but managing to develop quite the following.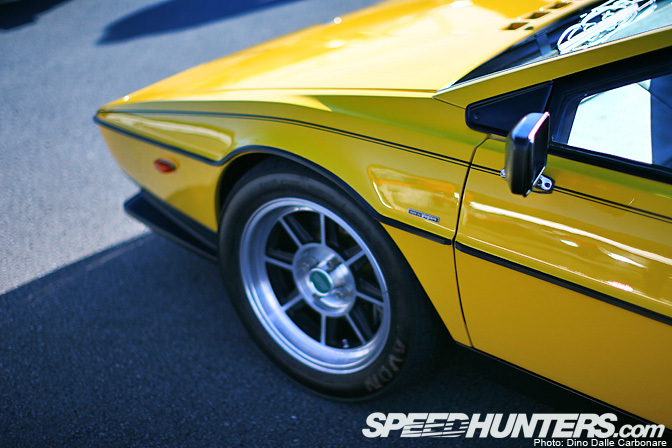 That's why it's great to check out the history behind the brand, and learn something in the process.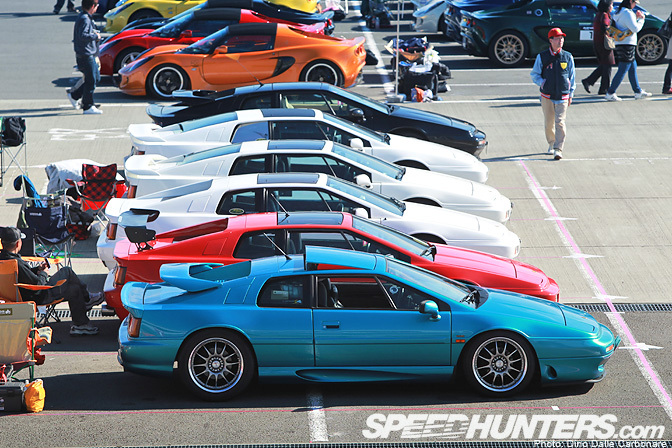 Yet more Esprits.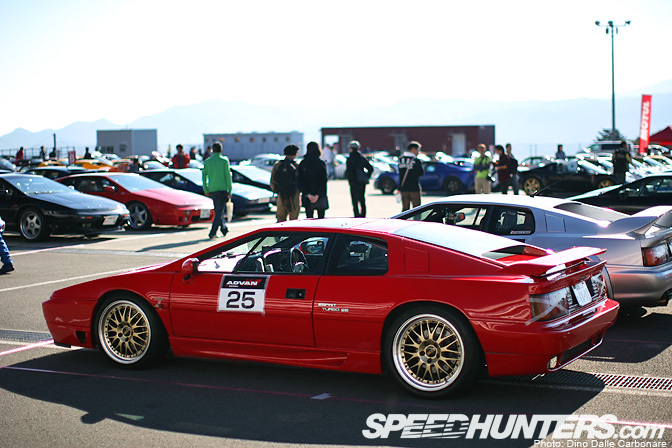 BBS for added visuals.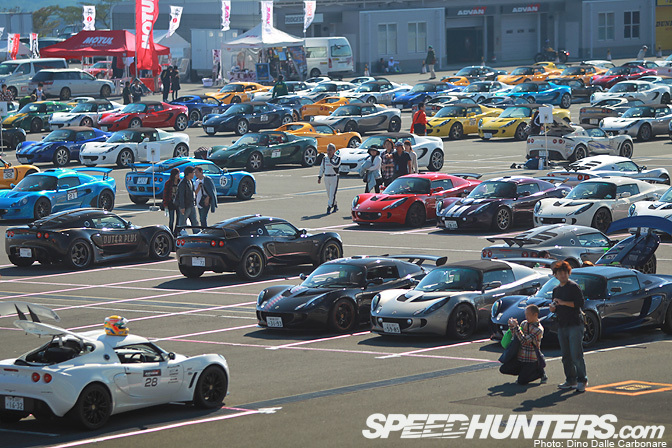 The best thing about all these cars of course is, that being in Japan, every single one of them is modified in some way. Which makes walking through a paddock like this extremely interesting as even if they are all the same cars, they are all so different from one another.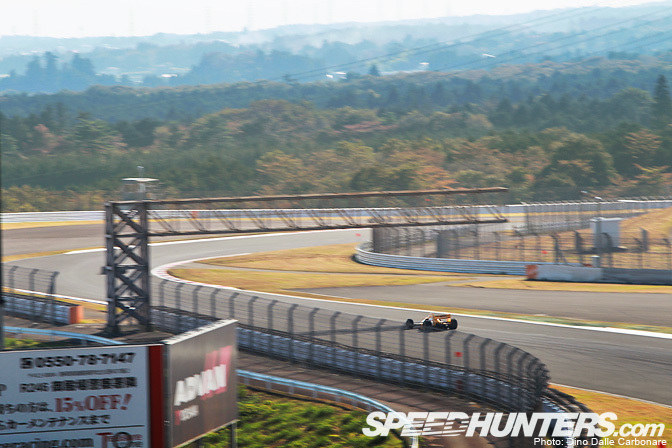 Of course the cool 80's F1 cars weren't only there on display, they were properly put through their paces on track, blaring out a spine-tingling soundtrack in the process. Make sure you check back soon for more Lotus, and Caterham goodness from Fuji Speedway!
-Dino Dalle Carbonare