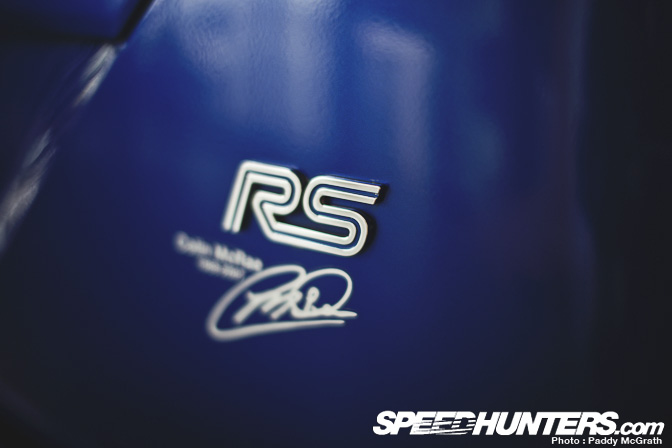 Once a year, my local Ford main dealer empties its showroom and forecourt of all its wares.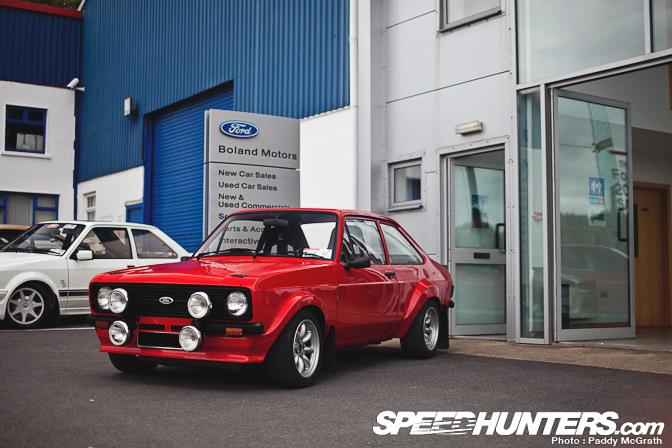 The reason? To allow the Irish RSOC branch to takeover the premises with a host of quality Ford metal, both new and old.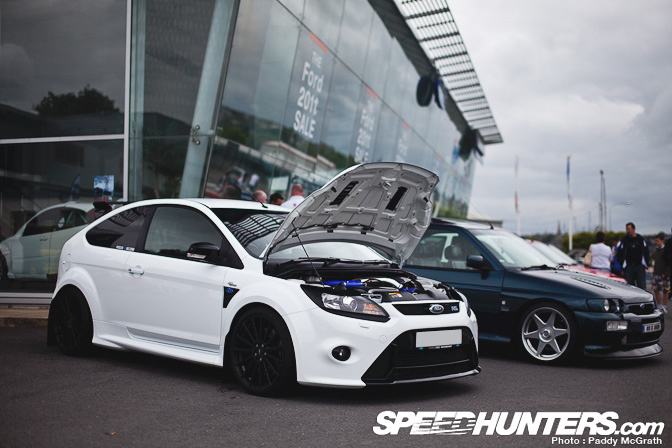 The show is free and open to public. It's more of a big friendly meet than a show as such, with a laid back atmosphere and plenty of cars present for everyone to drool over.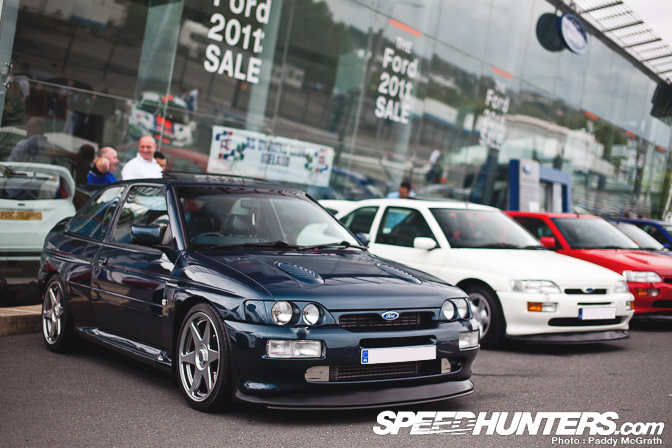 The only issue I have with attending something like this is the hours I'm sure to waste afterwards searching classifieds for cheap RS Cosworths. They don't exist.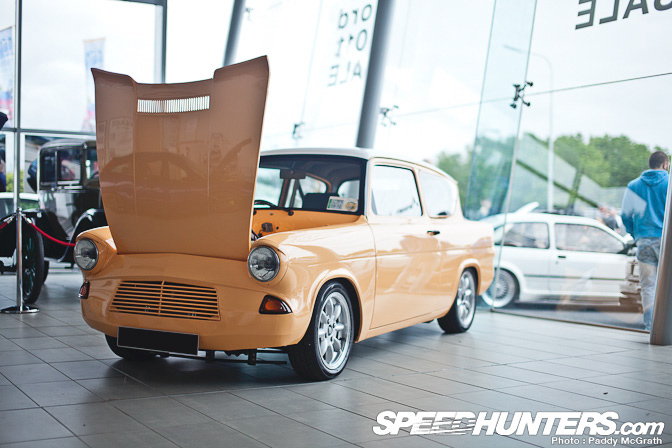 This Anglia inside the showroom was in pristine condition inside and out. It also featured a Pinto engine. Anyone interested in a spotlight?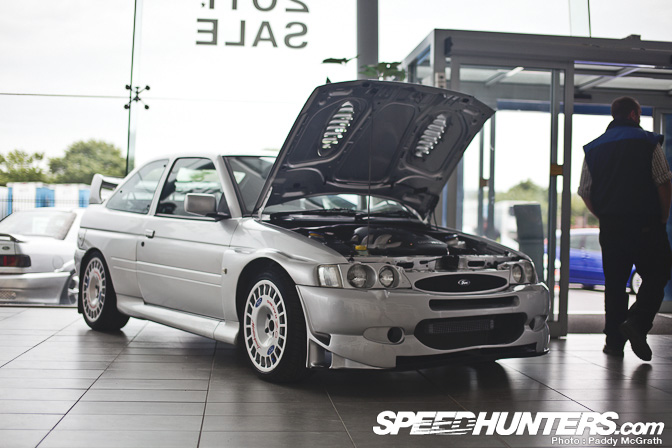 This Escort Cosworth was running a V6 Cosworth engine instead of the YB. The V6 actually makes more power in standard form compared to its turbocharged relation.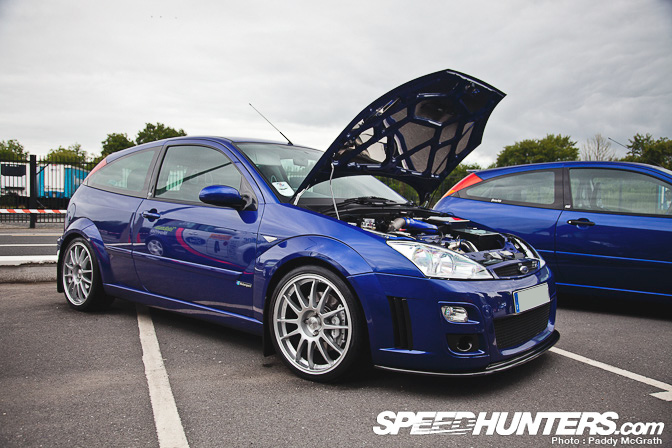 Everytime I lay eyes on a series one Focus RS, I get very excited and then a little bit sad because I don't own one.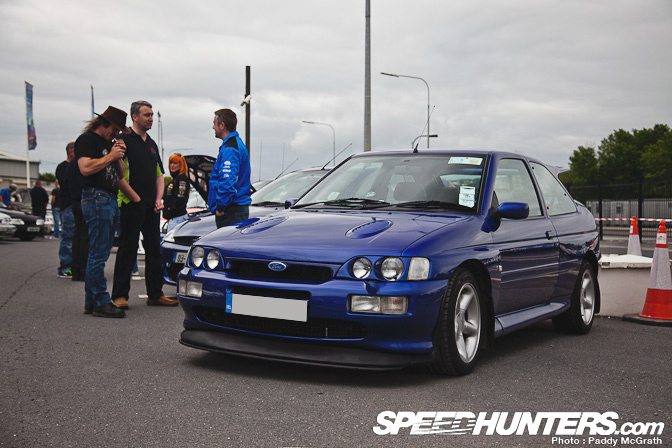 Same goes for the Escort Cosworth.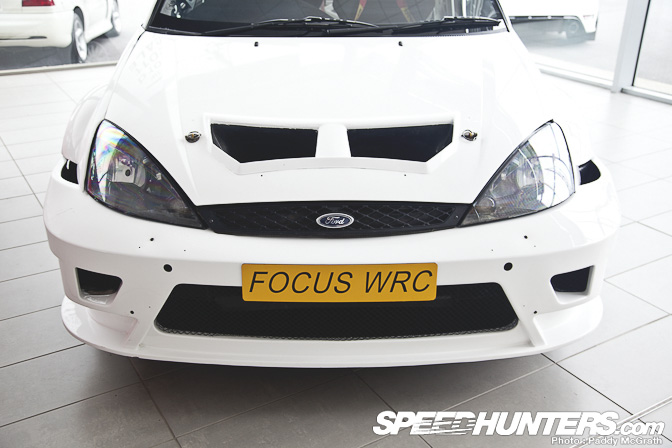 Back inside the show room was this ex-Works Focus WRC car. As far as I remember, it was originally drove by Markko Martin on the world rally stage. It was then converted by Ford to RHD when it was bought by a local competitor.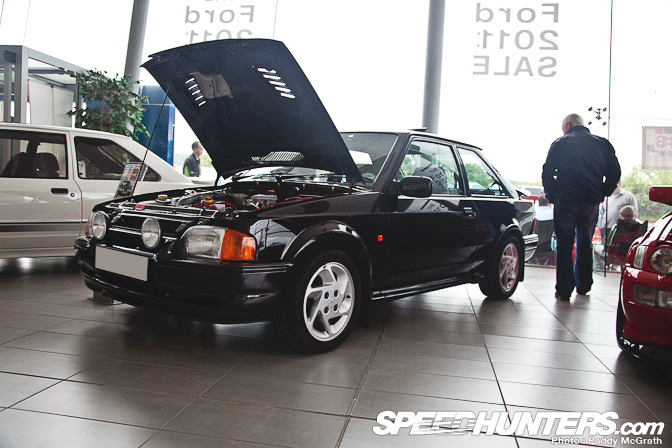 This is probably the cleanest Escort RS Turbo in the world. Especially for a car that gets driven on our excuses for roads regularly.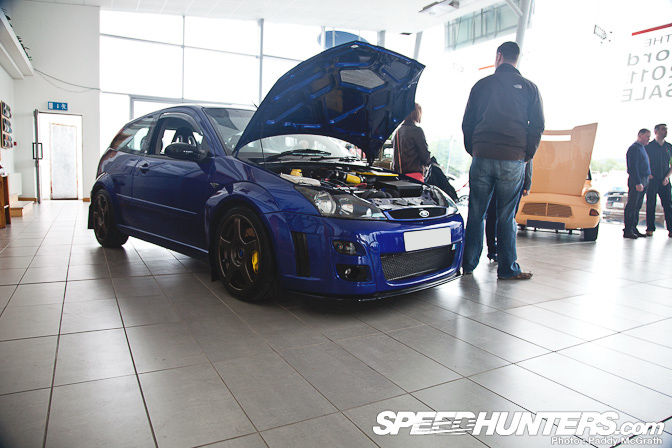 Another Focus RS and another piece of me dies inside.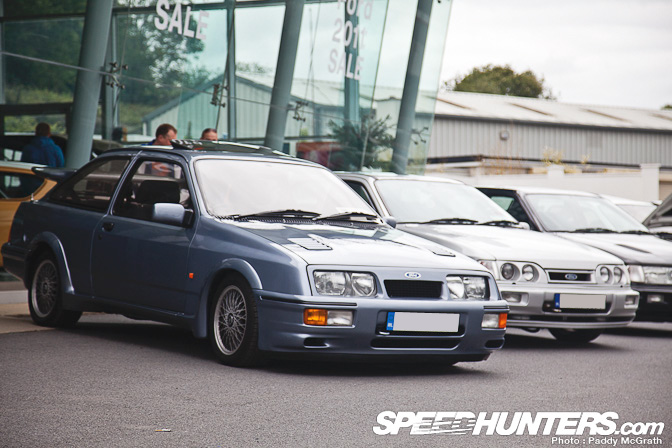 Sierra RS Cosworth beside two Sierra Sapphire Cosworths. I've always preferred the two door variant but the four door has always retained that sleeper status.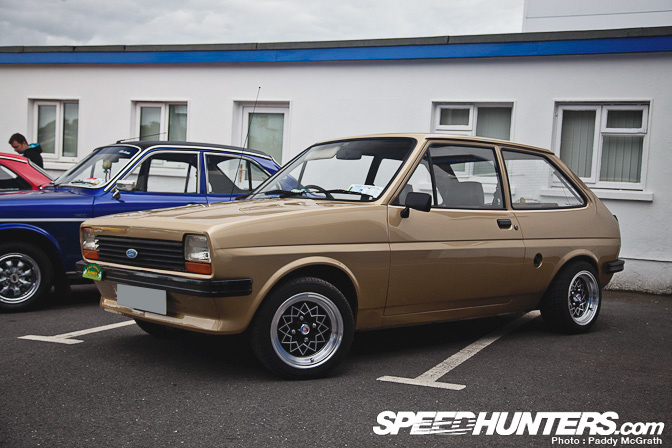 The earlier Fiestas have been making a huge comeback in the last few years. They can still be bought for relative peanuts too but I can't imagine that's going to last much longer.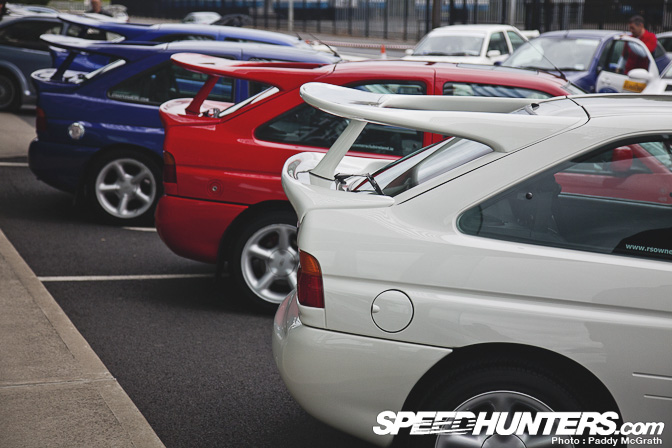 It's not proper Ford coverage if we don't include the token whale-tail spoiler shot.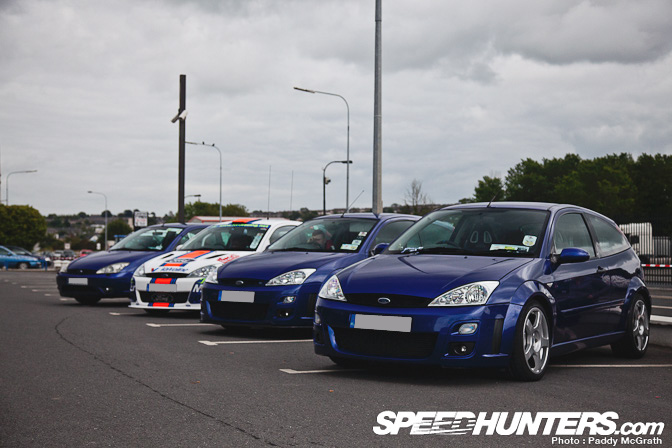 Three RSs and a lone ST170. The ST170 was the Focus RS's civilised sibling with a two litre normally aspirated Duratec motor and relatively stock looks. Definitely a contender for a future classic.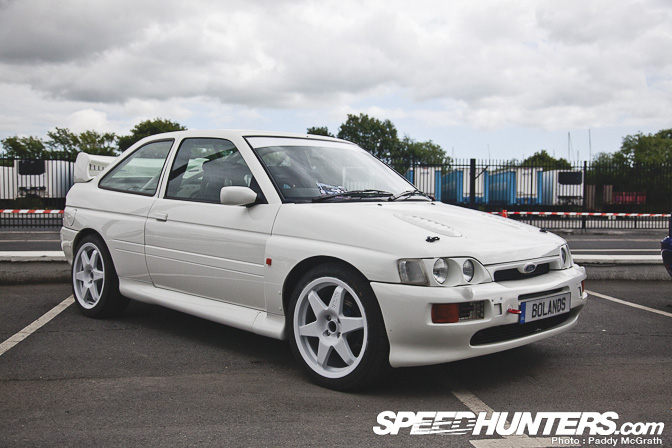 This Escort Cosworth is actually owned by the owner of the dealership.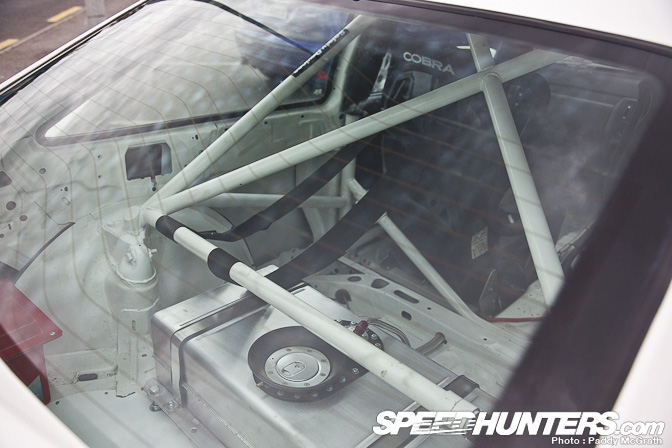 It's fair to say that he also enjoys his Fords too and for all the right reasons.
The effect that the rally MKIIs have had on the Ford scene is undeniable. This Escort MKII Mexico struck a fine balance between performance and practicality.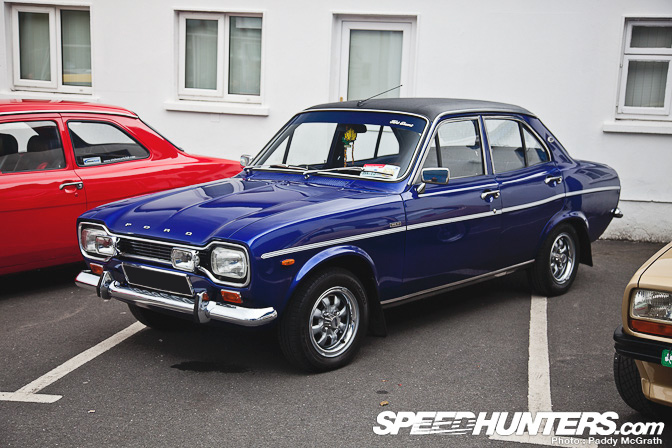 I have to include a shot of my father's MKI. We featured this car quite some time ago if you're interested.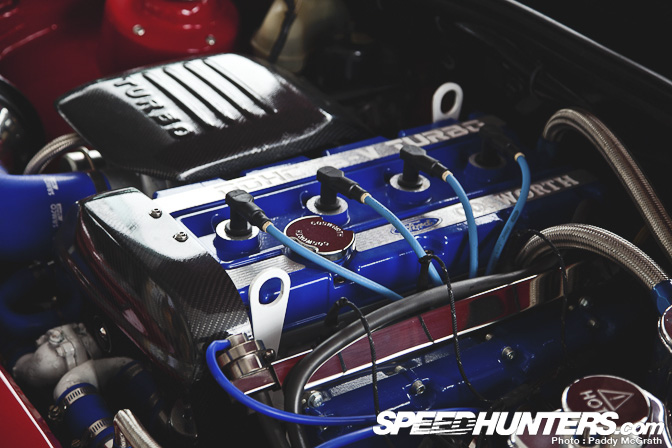 Another year down and hopefully more to come. I hope you've enjoyed the little bit of extra Ford related coverage lately. I'll be back shortly with a spotlight on one of the cars above …
–
Paddy McGrath