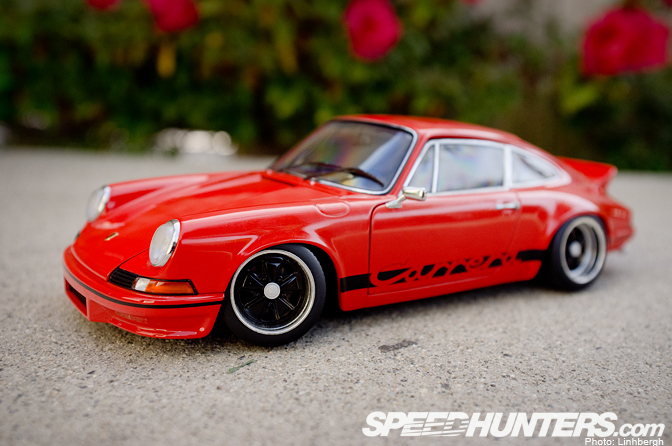 Last year, we gave Miata connoisseur, car designer and 1/18th scale model car customizer, Chris Lee a visit. We first looked at his massive collection in its entirety, which you can see here. We then took a look at a couple of his creations in detail, which can be seen here. Since that visit, he has had a few new additions to the collection so I thought I'd give him another visit and see what sort of scale model customizing Chris has been up to.
Chris has five new custom models and on this first part, I'm going to look at two of those.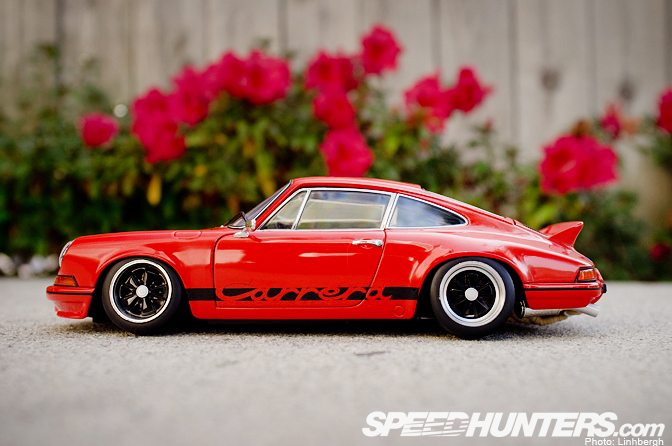 The first one being this beautiful orange 1973 Porsche Carrera 2.7 RS which was originally a Autoart car. Since coming out of its box, it has received the full Chris Lee treatment.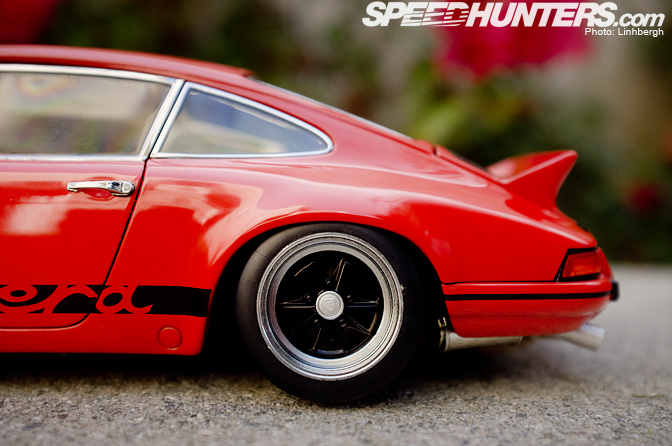 There is no insane inspired RWB widebody kit here. The original Fuchs which were widened with a deeper lip and has been made to tuck a bit of tire into the original metal fender. Clean, classic and to some, possibly sacrilege. But hey, it's a just a simple scale model!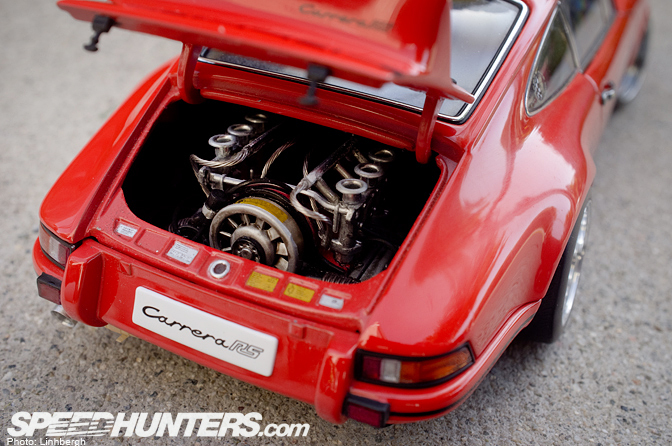 The original 2.7L engine has been modified with custom made set of ITBs…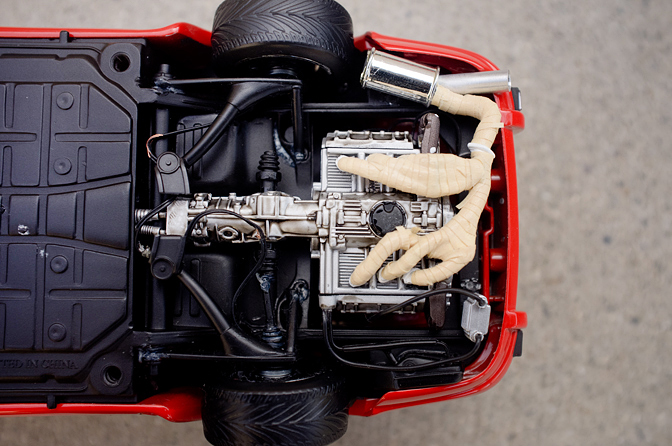 …and equal length headers which have been meticulously heat-wrapped. I can't even begin to fathom the amount of patience it must have taken to wrap the headers and exhaust!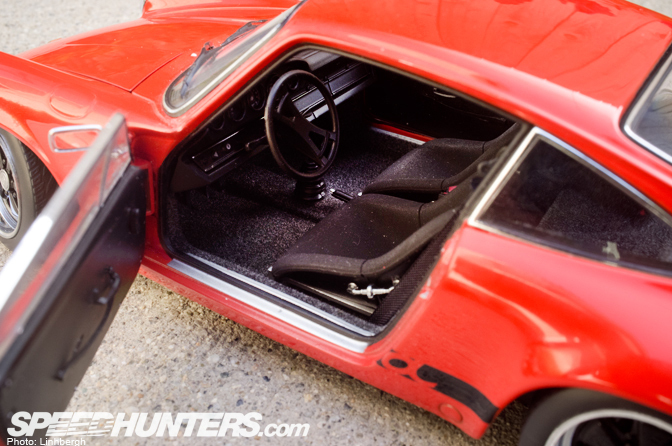 The interior saw the stock seats swapped out for a pair of Recaro racing buckets.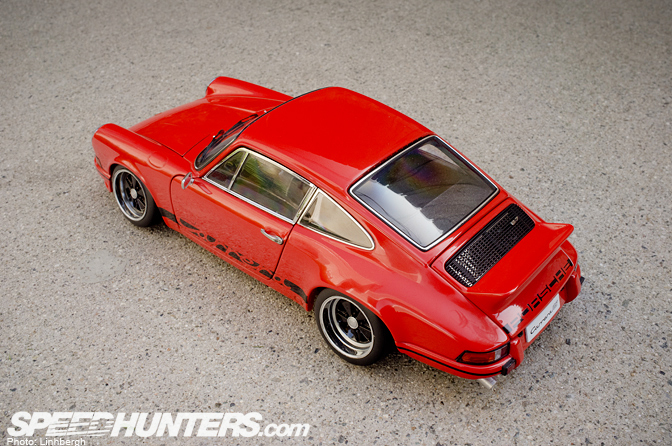 The overall package of Chris' modifications added up to be a Porsche with added flare and elegance.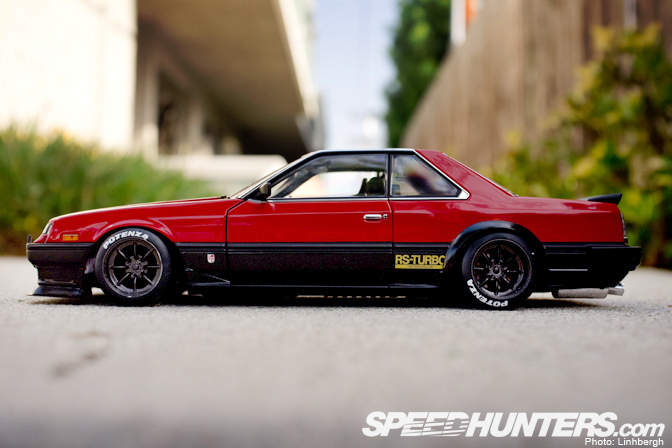 The second new model in Chris' collection is this gorgeous Nissan Skyline DR30 Turbo.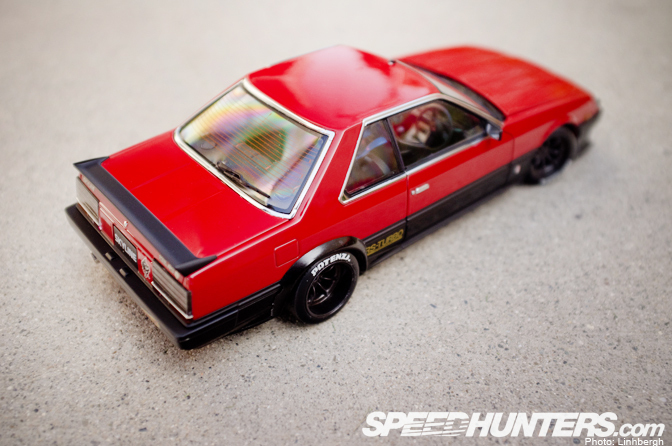 Before it went under the Chris' modification knife, it started off its life as a 1/18th AUTOart scale model.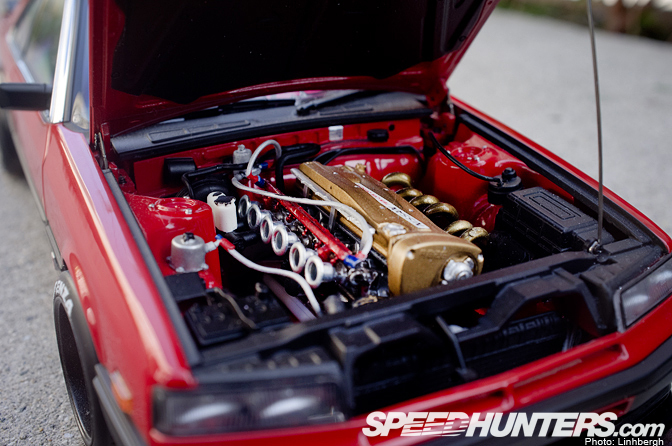 The engine that originally came with the model was ripped out and replaced with an RB26 from R32 GT-R.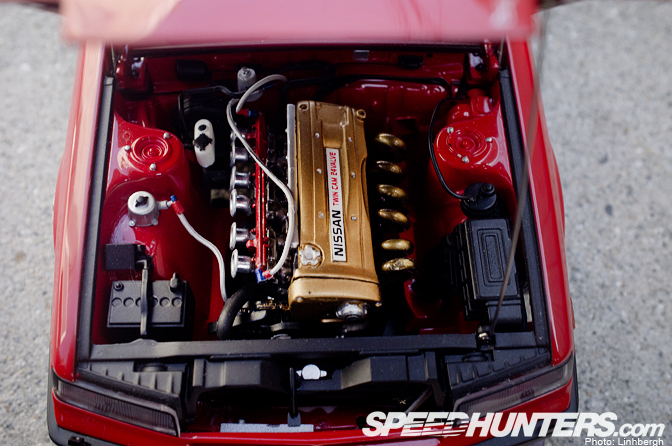 And instead of a turbocharged RB26, it's been converted to be naturally aspirated with set of custom made individual throttle bodies and custom made equal length headers.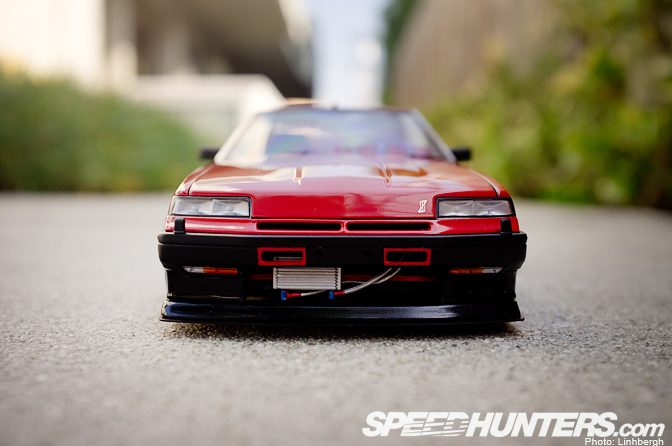 The original bumper that came with the model was unsatisfactory in Chris' eyes so he molded a new front bumper…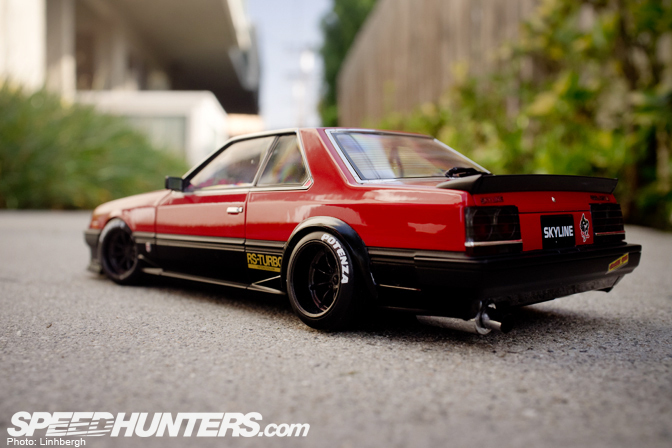 …and rear fender flares!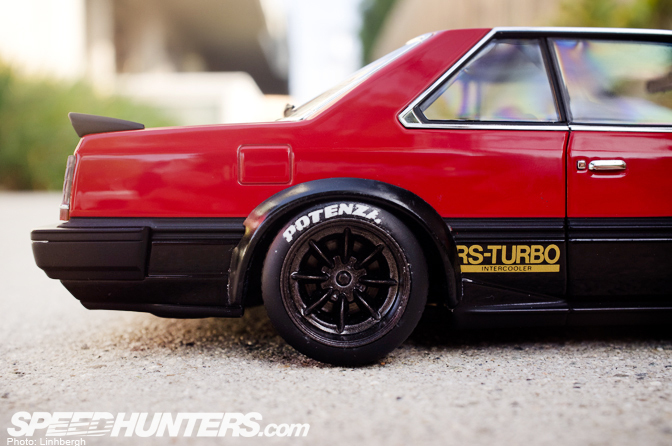 To fill those rear flares, he widened a set of Watanabe Type R style wheels.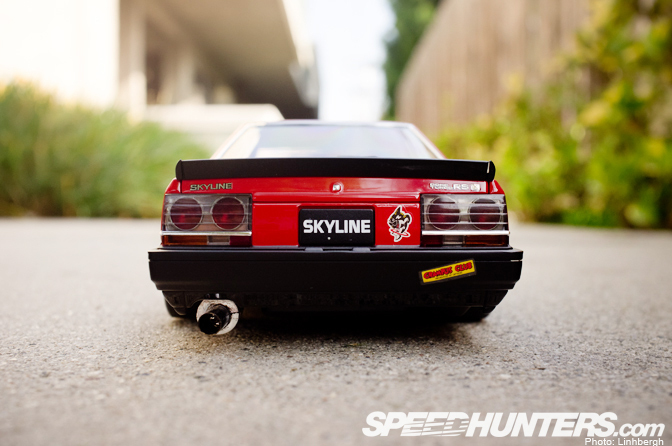 To finish out the exterior he decorated the car with 80's and 90's style stickers from Option magazine.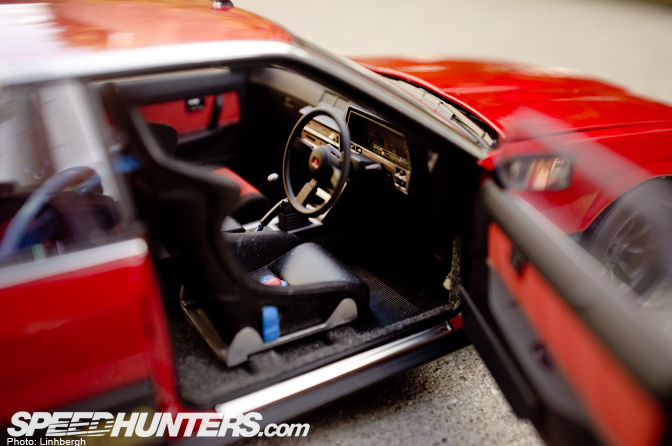 The Porsche saw both of its seats swapped out for a racing bucket, but for the Skyline, Chris decided to go for that street drift style with only the driver side seeing a racing seat. It even is complete with a four-point harness!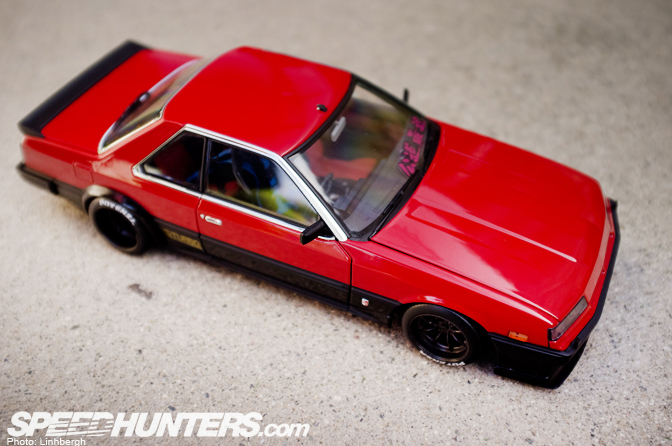 The fully finished car looks absolutely stunning. The Potenza logo on the tires really help set the car off.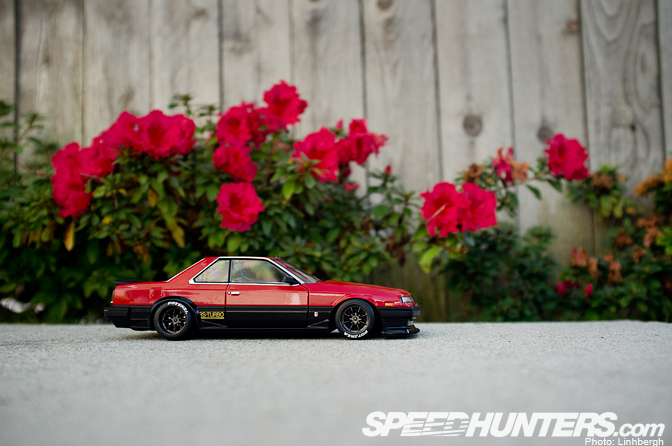 By now, DR30s are collectors items and few would ever do this to one of these rare Skylines in real life. Luckily, there are scale model customizers like Chris to put together creations we'd all love to see in a full sized car.
In the next post, we'll see the other three models that have just been added to his collection!
-Linhbergh
Collectables Special on Speedhunters
Nissan Stories on Speedhunters