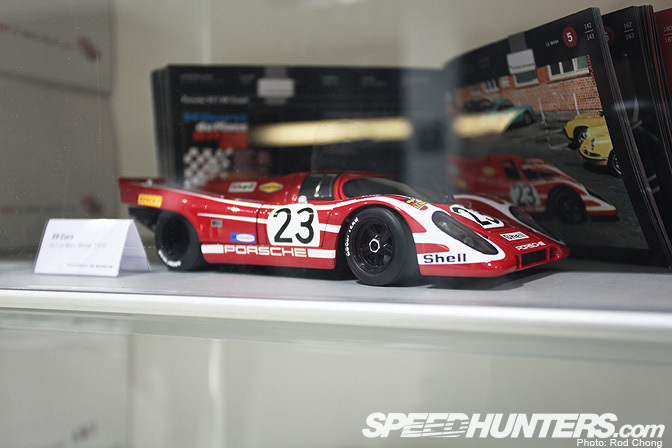 Before we move to part two of our Porsche Museum tour, I'm going to take you for a quick look around their gift shop.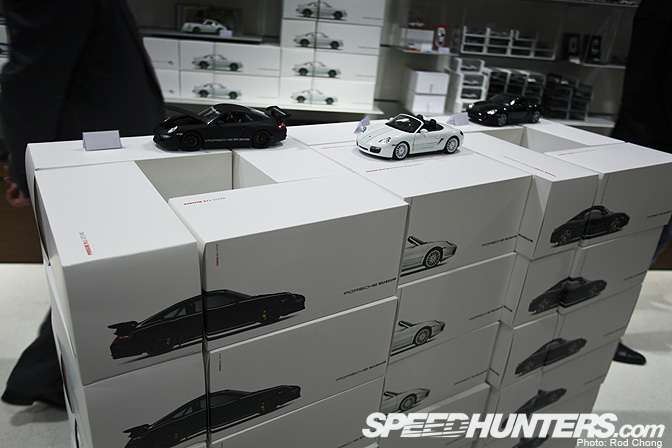 It's filled with all sorts of Porsche rarities and is perfect fodder for any serious Porka memorabilia collector.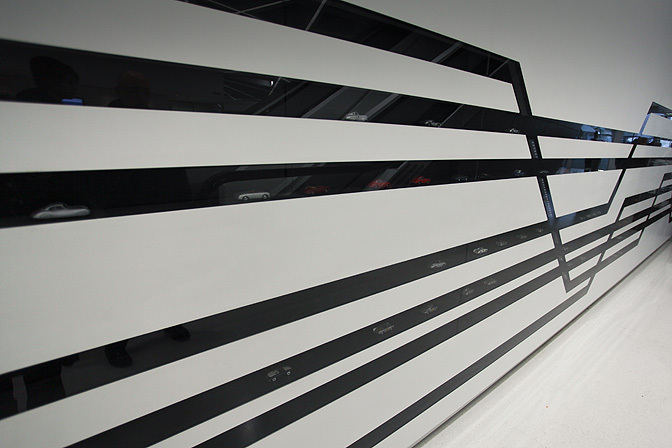 The entrance to the Porsche Museum shop contains what must be the coolest 1/43 die cast display on the planet. See those graphical lines?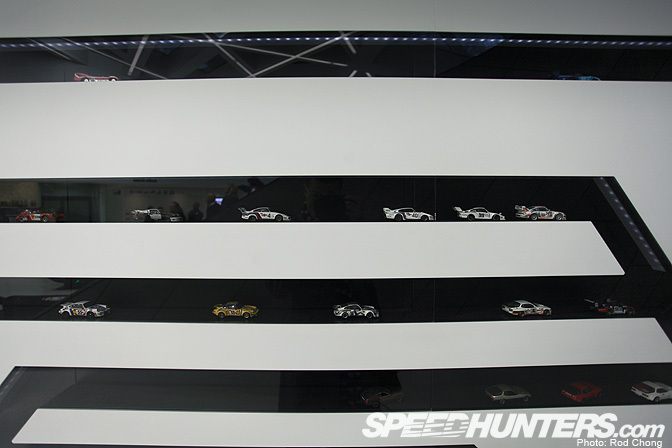 They contain a complete collection of mini Porsche machines.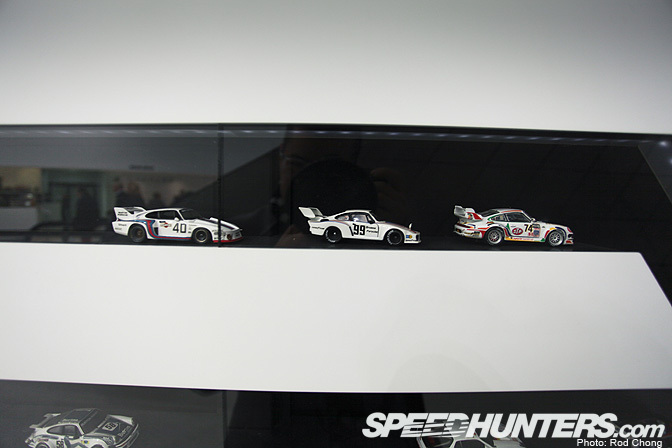 I'm a bit of a predictable creature as my camera is always drawn to the Group 5 cars.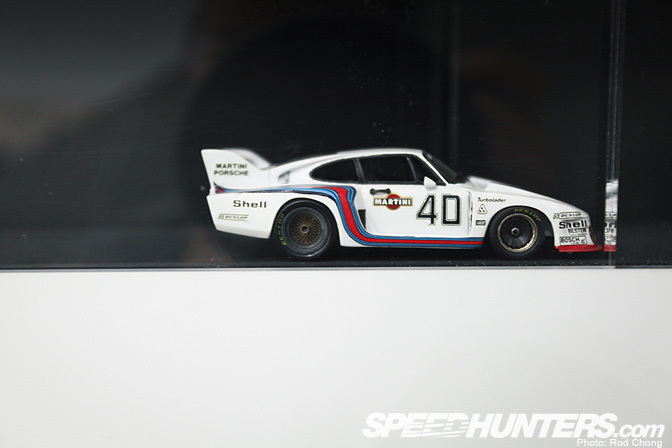 Yep got that one…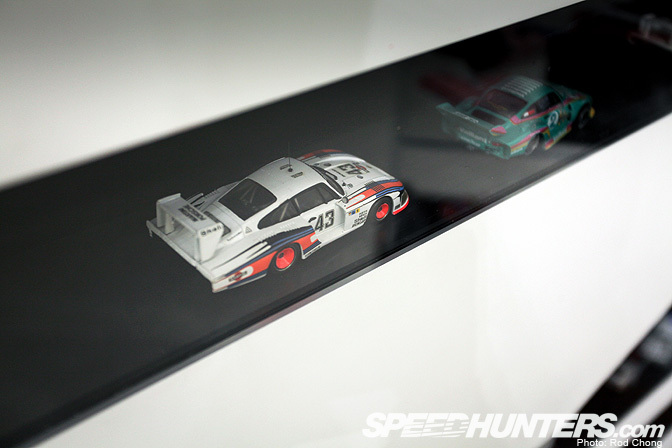 Erg… Don't have that one!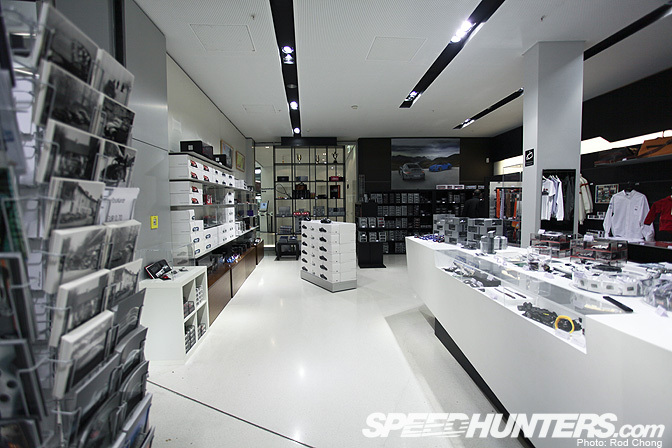 This is much more than a place to get rare Porsche die casts.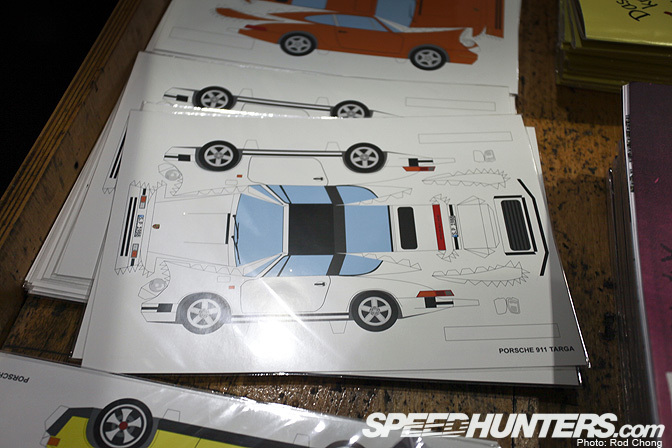 Here you can find paper models.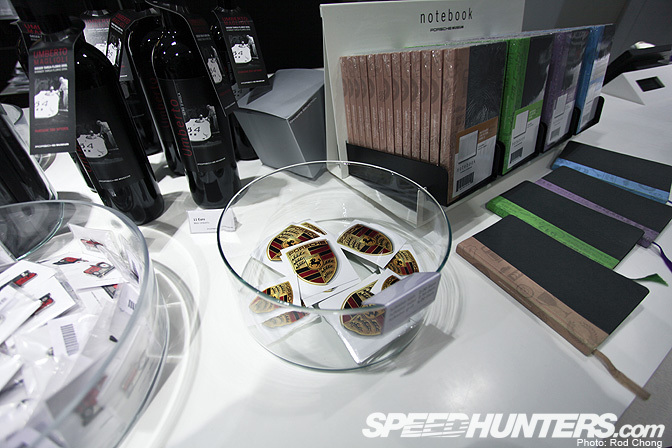 Porsche themed stickers, vacuum bottles and notebooks are also on offer.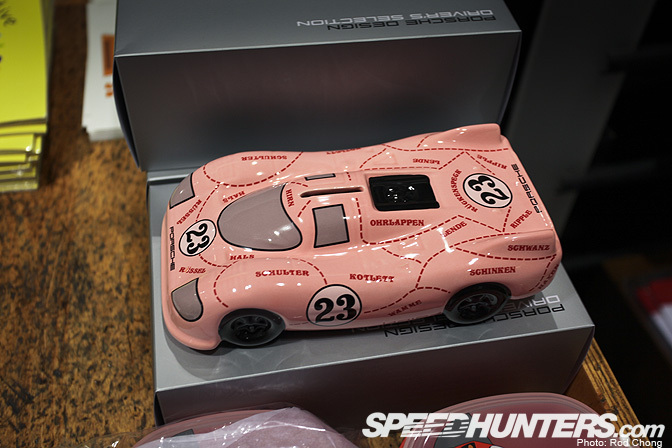 There's even a 917/20 Piggy Bank! How cool is that.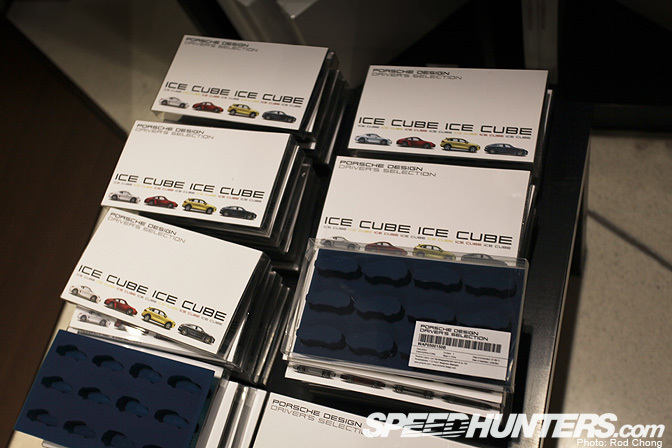 Porsche shaped ice cube trays? You know you need these.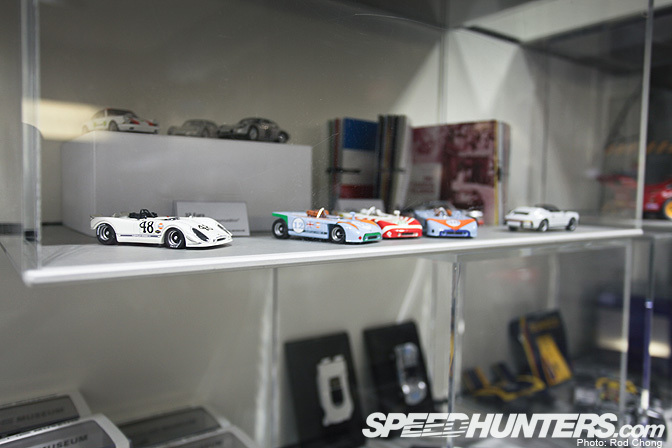 Of course the shop has a dizzying amount of die casts on offer.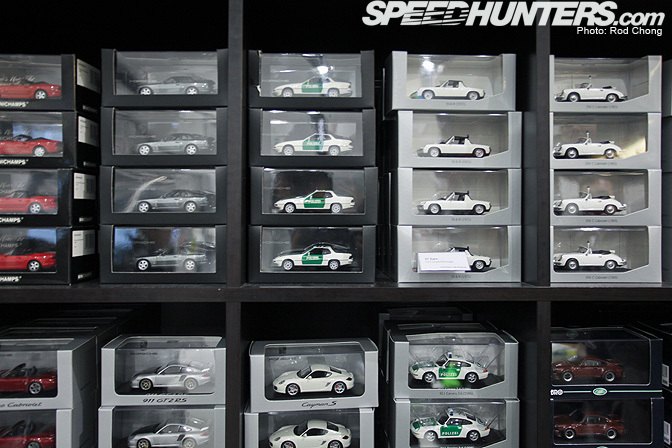 Pretty well every single type of Porsche presented here in one form or another.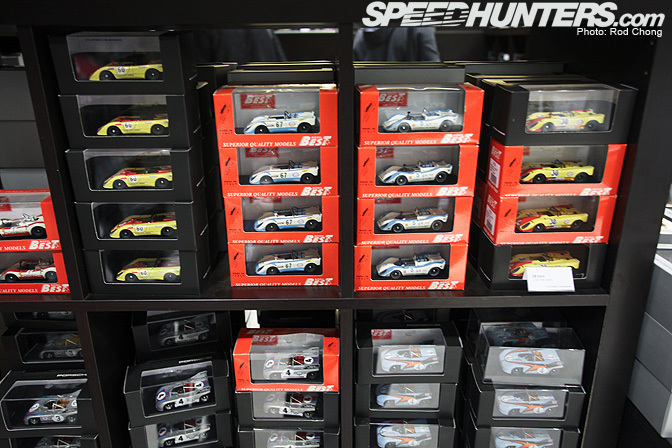 This section was just 908 variants.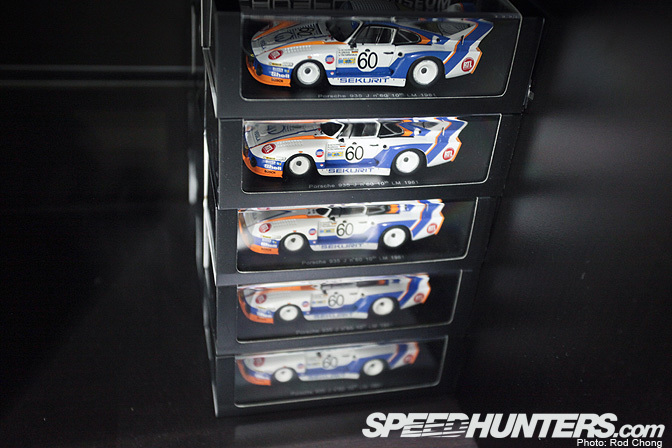 Group 5 cars were mysteriously low in number. I DO regret not buying this 935J though!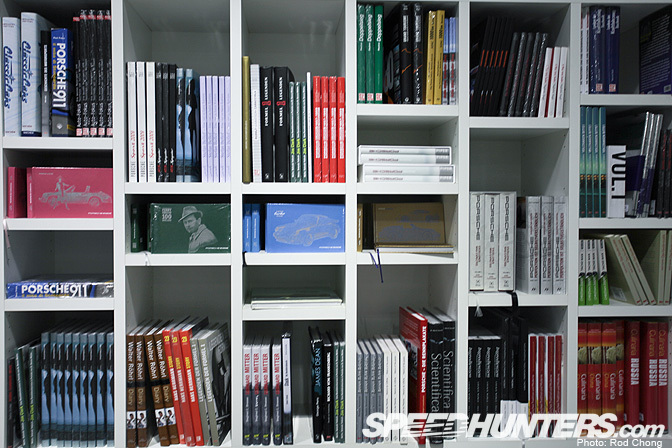 One wall of the shop was devoted to Porsche related hard cover books covering all aspects of the marque's history.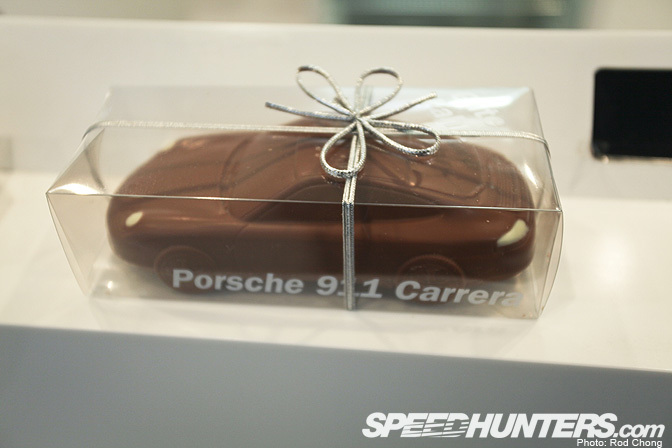 And for any 911 owners out there: chocolate versions of Porsche's most famous car.
I hope you enjoy this quick look through the Porsche Museum gift shop!
Back soon with more Porsche Museum goodness.
:Rod