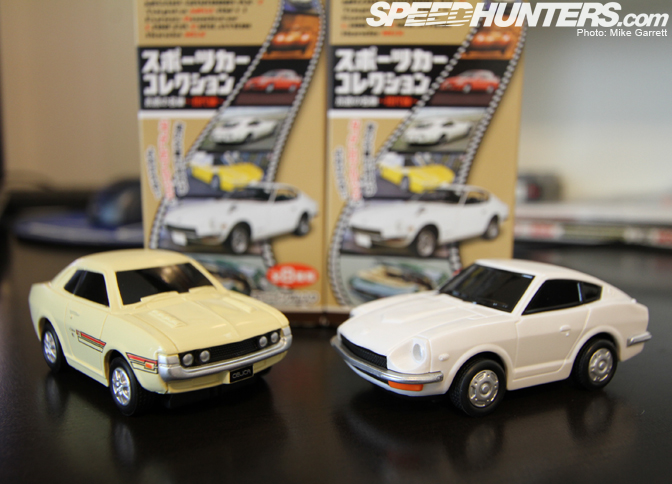 With just a couple days left for our month-long collectables mini-theme, I wanted to share one more pair of cars that I recently added to my collection. The wife and I were doing some shopping at the Marukai grocery store in downtown Los Angeles when I slipped these two little boxes into the shopping cart without her noticing.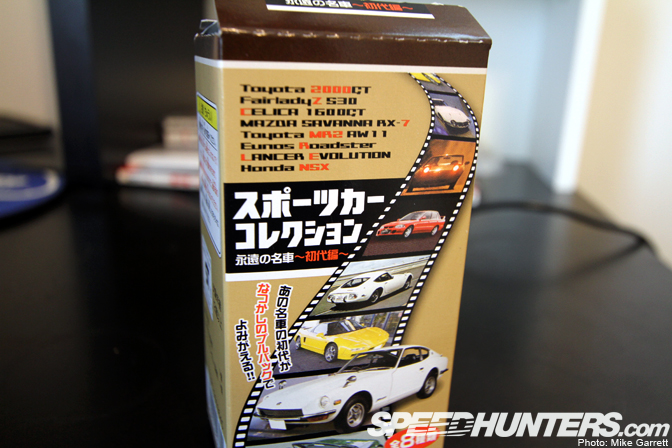 If you've ever been to Japan you've probably seen something like these. It's quite common to find miniature cars in convenience stores and grocery stores, along with airplanes, robots, monsters, and just about anything else kids are into. Much like baseball cards, the idea is to collect them without knowing which one is in each box.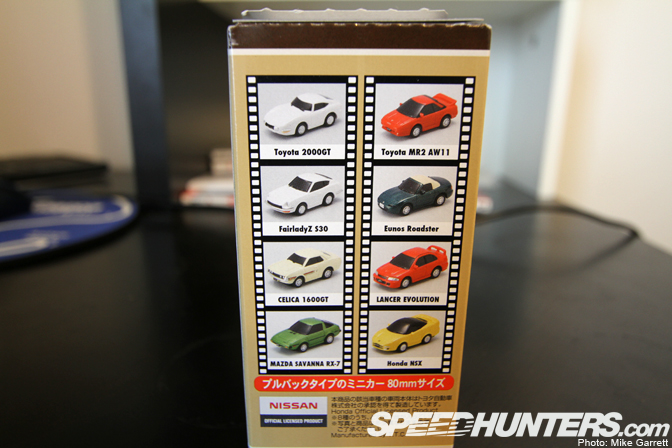 This particular series is made up of plastic pull-back cars representing the first generation of eight famous Japanese sports cars. Possibilities include the 2000GT, the AW11 MR2, the S30Z, the NA6 Roadster, a Celica 1600 GT, an Evo I, a Savanna RX-7, and an NSX.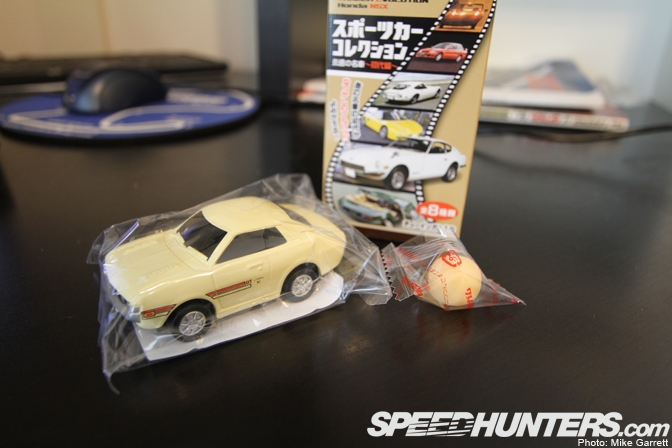 Now I may be a 27-year old man, but you can bet I was filled with anticipation as I popped open the boxes later to see which cars I got.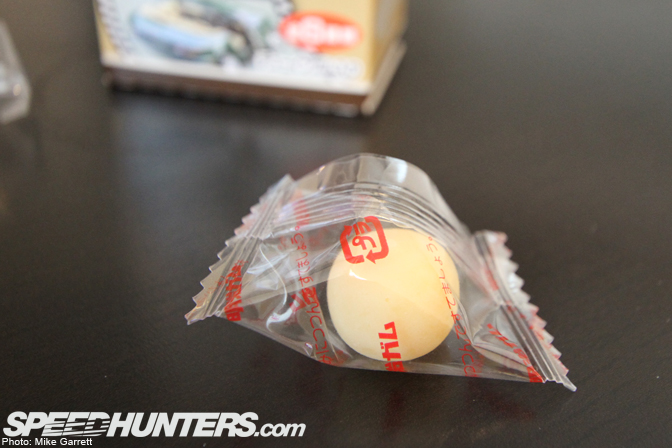 Each box also includes a gumball, which I haven't gathered the courage to try. I'd imagine it's slightly on the hard side after its trans-Pacific journey.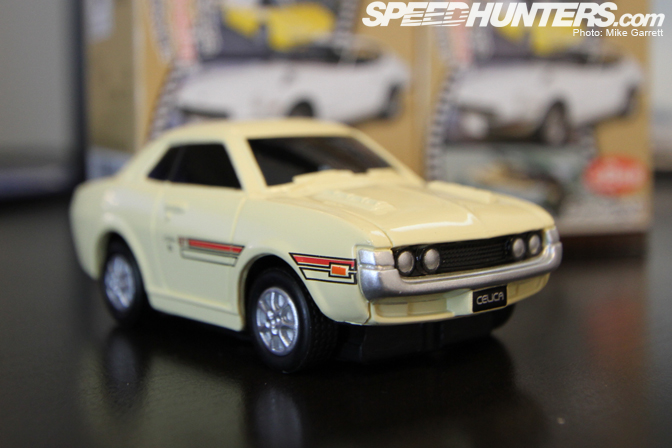 The first car I unboxed was the Celica 1600 GT. Very cool, but I was hoping I'd get the S30 being a Z owner and all.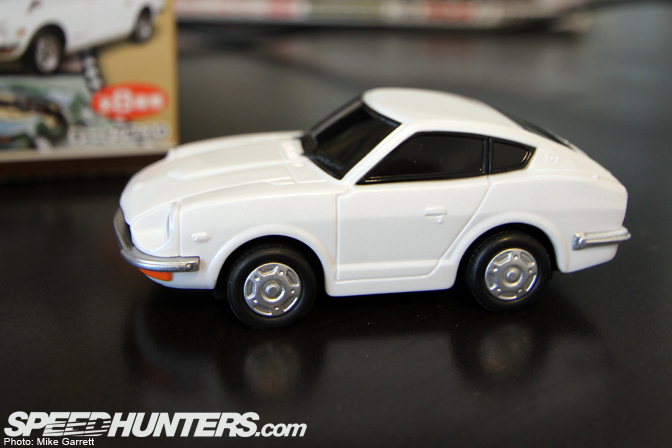 Low and behold, the next toy to come out of the box had the unmistakable lines of the S30 Fairlady Z. Was this the luckiest day of my life?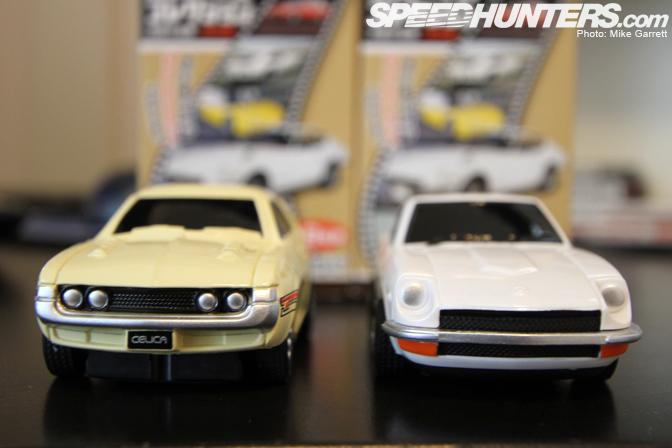 All in all, the cars are much more play toy then detailed replica. But that's to be expected for a couple hundred yen.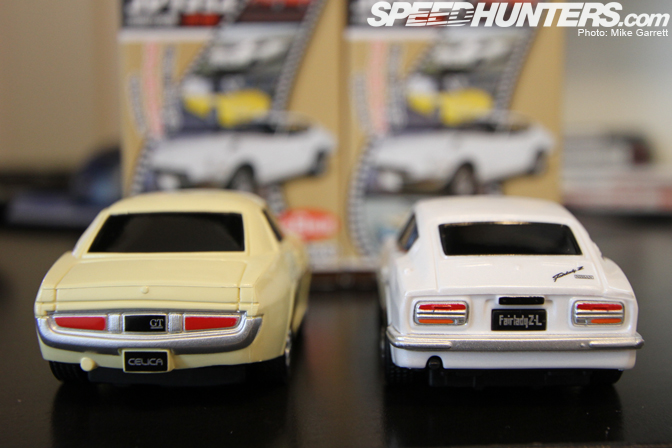 Still, they are instantly recognizable and fully licensed by their makers. Personally, I think the cartoonish is look pretty cool anyway.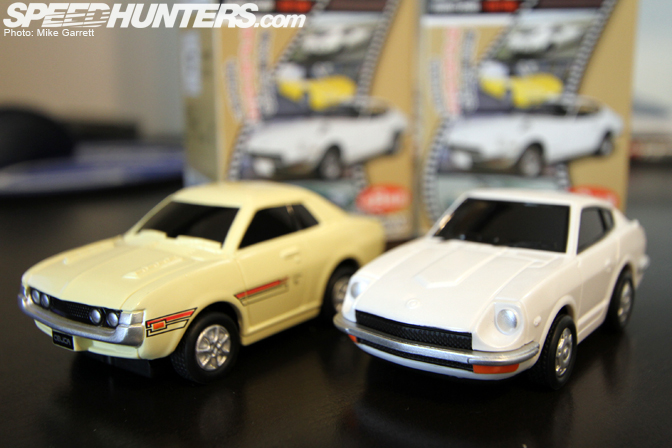 One more view of the two classics before I parked them on my shelf.
Just something to keep your eye out for if you find yourself in a Japanese grocery store anytime soon.
-Mike Garrett