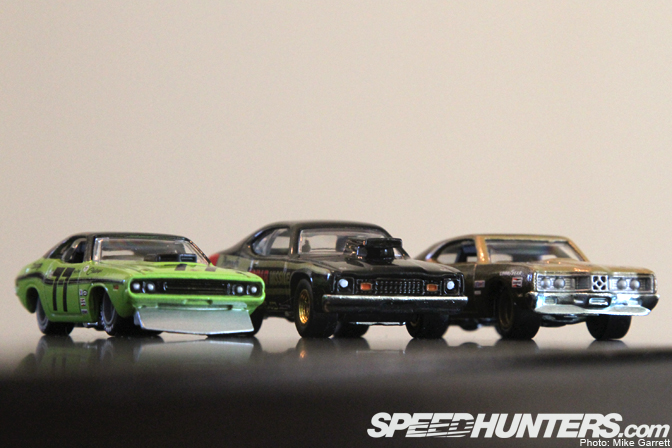 A few weeks ago I was on my way down to Bakersfield for the California Hot Rod Reunion, when I dropped by a truck stop for a quick snack break. If you've ever been to one of these roadside megastores you know they sell all sorts of strange stuff. Whether you need a corn dog, a CB radio, or a patriotic t-shirt, they've got you covered. They also have a selection of diecast cars, and that's where I first saw the Hot Wheels Vintage Racing series.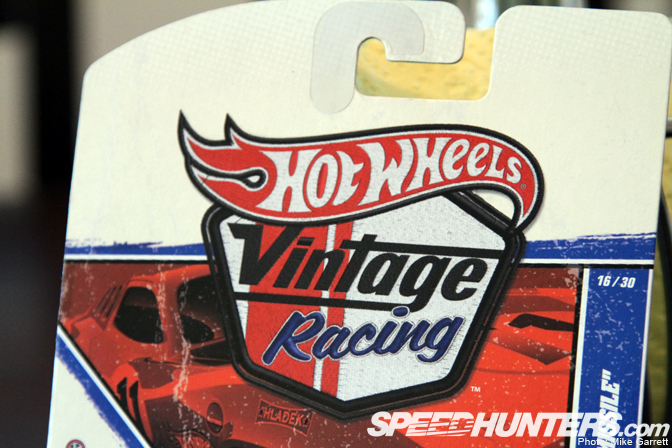 The series features 30 different race cars from the '60s and '70s – stock cars, drag cars, and road racers. They are all 1/64 scale(ish), most are based on existing Hot Wheels models, with a few new toolings thrown in.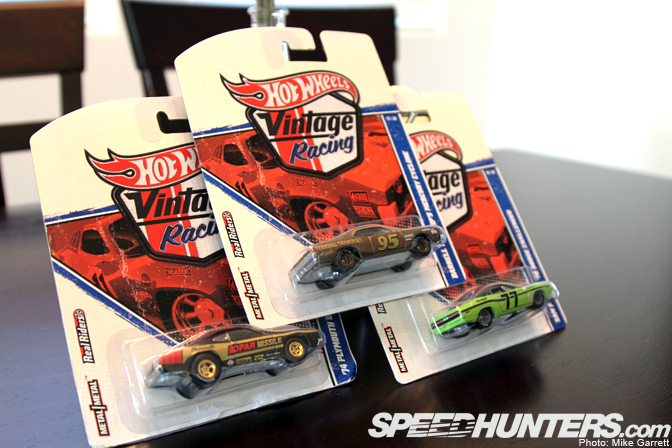 There were a few different cars on the shelf at the truck stop, and I came home with three of them. At just $3.00 each, they were pretty easy on the wallet.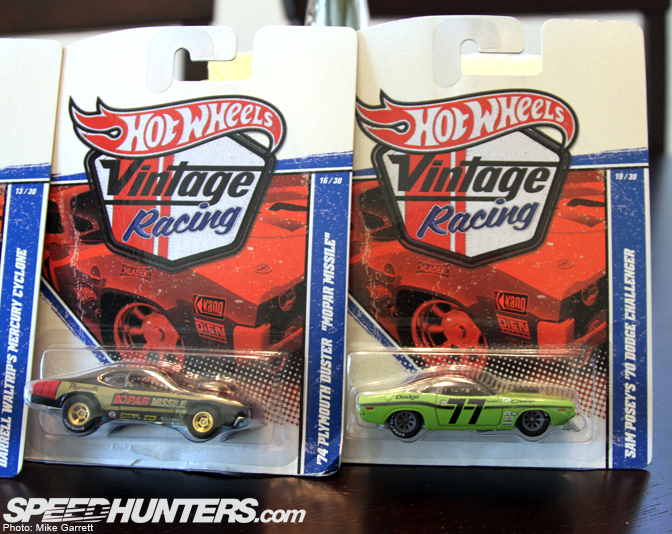 I know most real Hot Wheel collectors like to leave their cars in the packages, but I opened mine up as soon I was done taking these photos. I suppose that's the kid in me.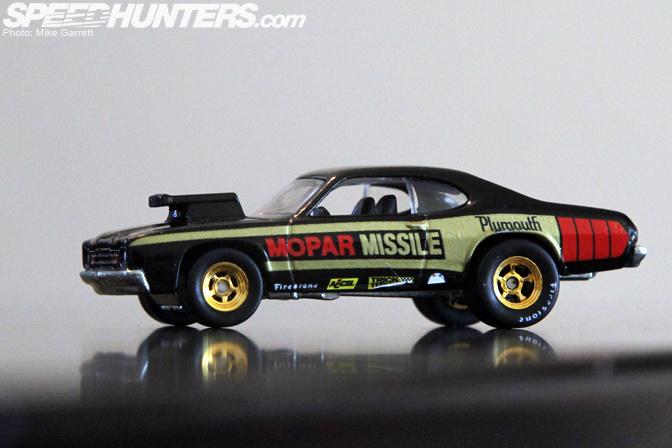 Among the trio of cars I picked out was the Mopar Missile Pro Stock Duster.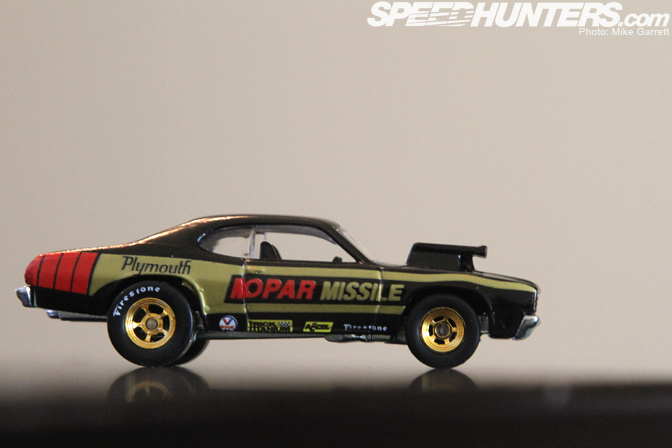 It's surprisingly detailed for something based on a normal a Hot Wheel. It even has the correct gold mag wheels.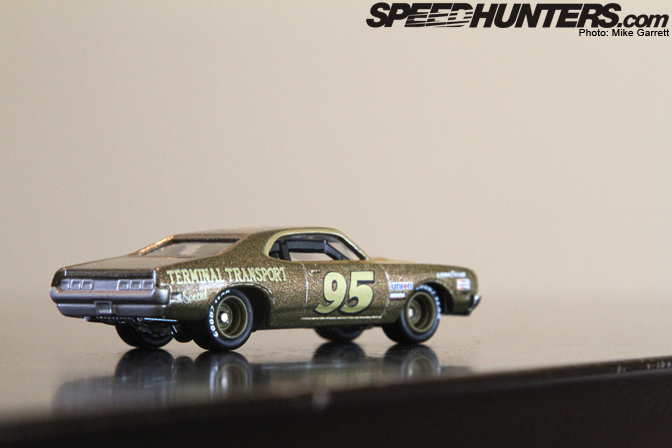 Classic NASCAR is represented well in the Vintage Racing series. This is Darrell Waltrip's Mercury Cyclone.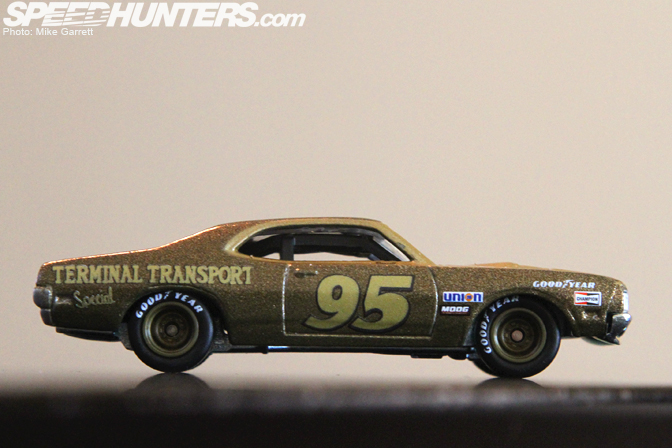 It's replica of the car that DW drove in his first Winston Cup race in 1972.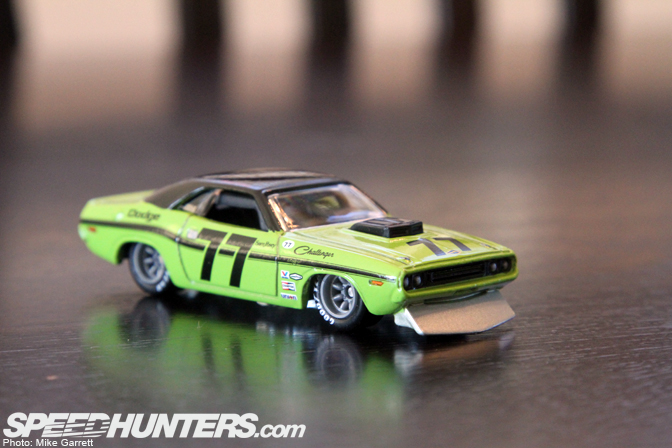 Last, but not least we have Sam Posey's Trans Am Challenger from 1970.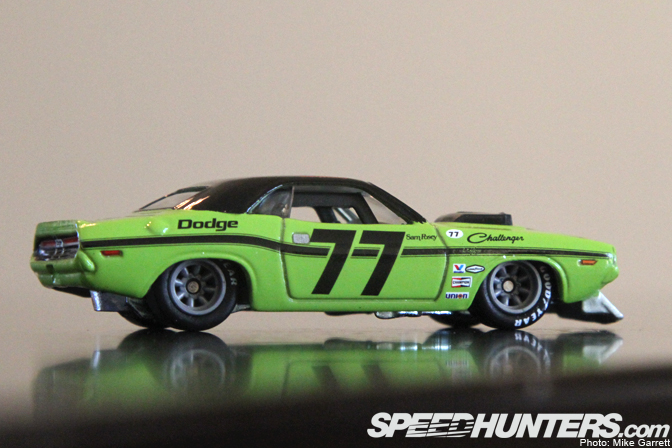 This is one of my favorite race cars ever. I spotlighted the real version a few months ago.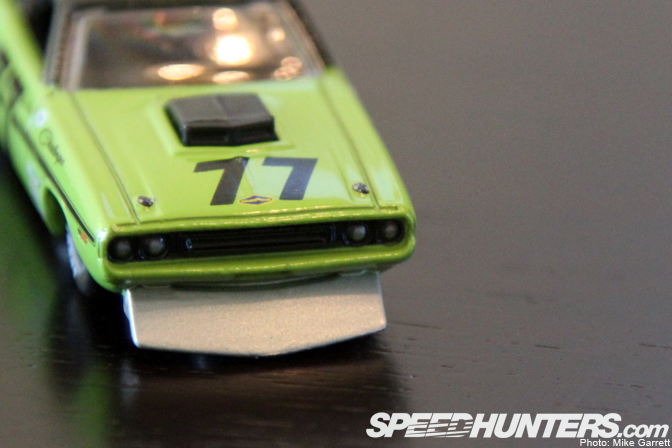 They did a nice job capturing the car's giant front air dam!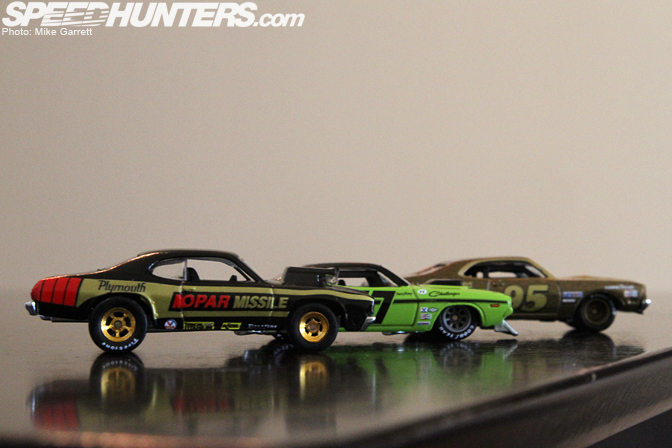 One more group shot. Can you feel the history?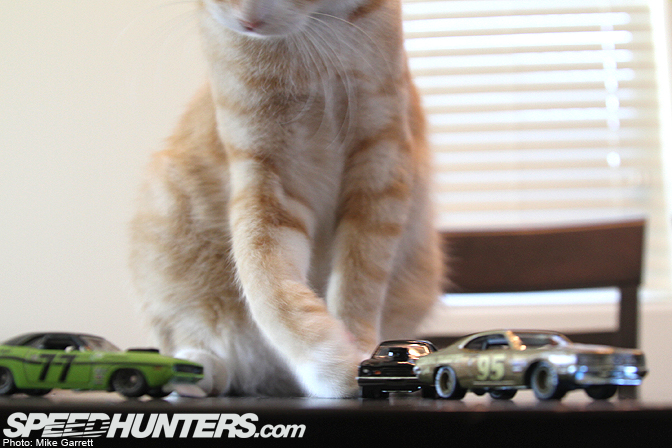 Just as I was wrapping up this once in a life time photoshoot, a gigantic cat jumped on the table and pushed the historic race cars around…as if they were toys or something.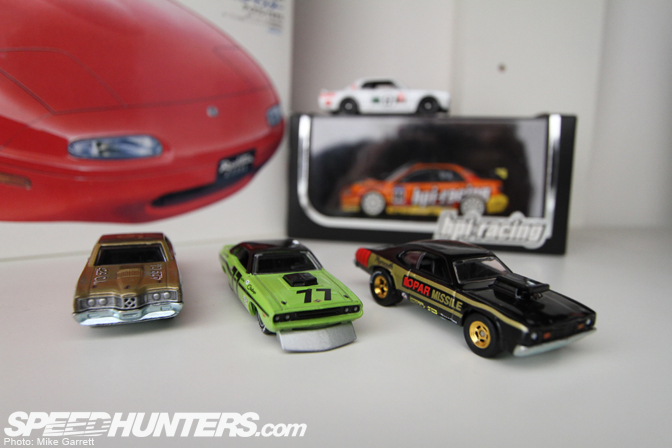 After narrowly escaping the feline attack, I parked the cars in their new home overlooking my desk.
Now I'm on the hunt to track down more cars from the Hot Wheels Vintage Racing series. I know there's a BRE Datsun 510 out there with my name on it!
-Mike Garrett