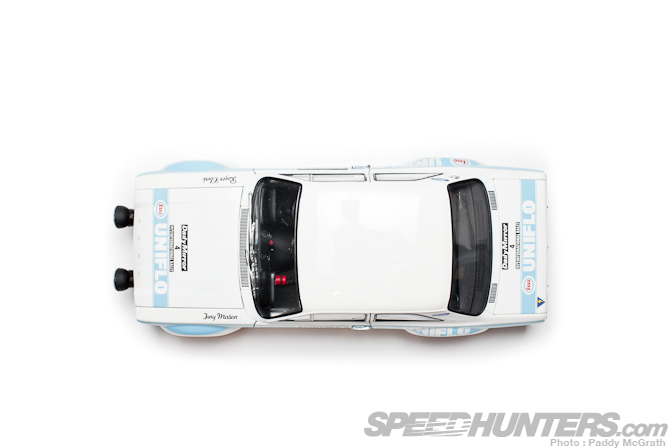 Collecting die cast cars is a dangerously expensive hobby. It's also one of the hardest hobbies to explain to any person who might not share an interest in our automotive world. Often and wrongly dismissed as mere 'toys', some people just don't understand the lengths that diecast makers go through to ensure their scaled replicas are as accurate as can be.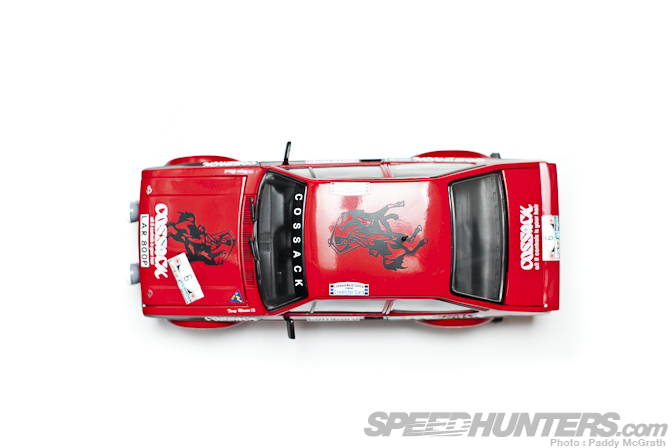 I've always believed that one of the main reasons we collect die casts is that it allows us to appreciate the original car which may be too rare or expensive or might not even exist anymore.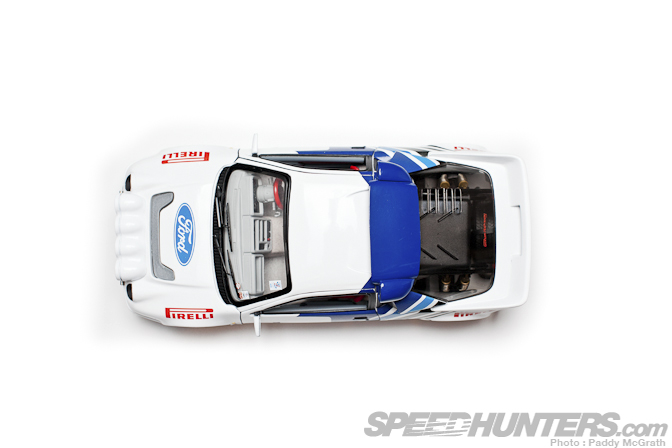 I'm sure we would all love a garage full of our dream cars but owning a collection of die casts which reflects our dreams is probably the next best thing.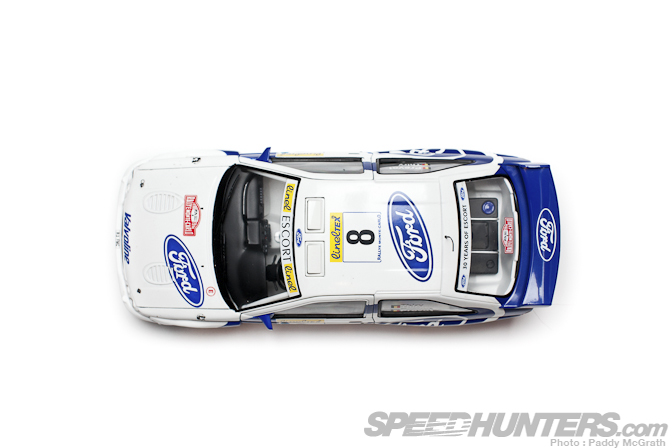 Die casts also allow us to examine in pretty accurate detail cars of bygone eras. It also allows us to examine first hand the evolution of motorsport. As you may have noticed, these images highlight the evolution of the Ford rally cars, from the MKI Escort …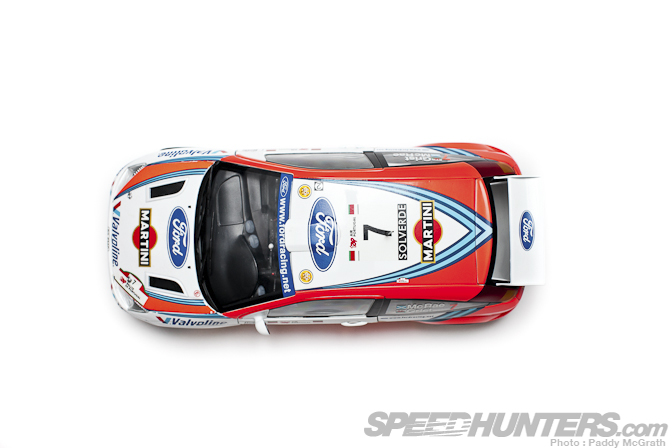 … to the Focus WRC. The pricely nature of die casts again rares its ugly head here as it seems this collection is missing a Sierra Cosworth and the new Fiesta WRC.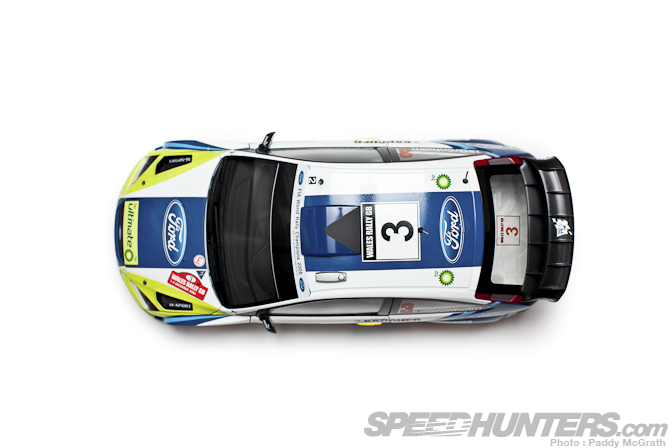 Where Rod is focused on collecting 1/43 scale Group 5 cars (BTW Rod, I noticed this has now been expanded to include Japanese Super Silhouette and IMSA GTX cars. Stay strong buddy, you must resist!) the McGrath household has no such restrictions. Although we do prefer die casts of the rallying variety, we (by we I mostly mean my father) show no discrimination to any cars looking for a new home. However with a collection rapidly reaching towards 1000 cars, space is becoming a bit of a premium. We don't really need a kitchen do we?
So I ask you, what limitations have you imposed on your die cast collection? 1/43 or 1/18 scale? Have you any particular cars that you've searched high and low for to complete a collection but have so far been unsuccessful?
–
Paddy McGrath