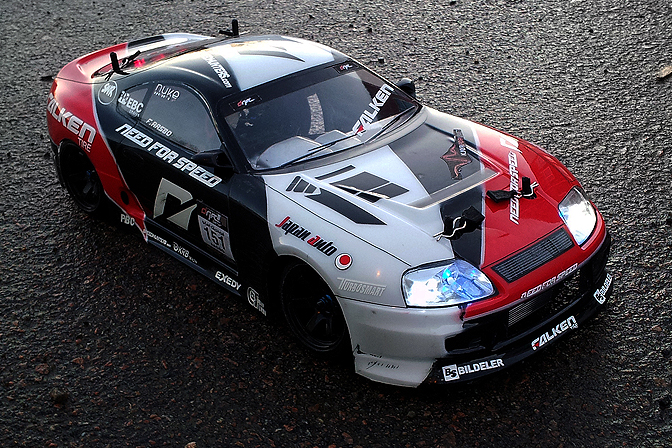 The Speedhunters community is in full swing and almost every day we get messages saying we should check out certain collectables or RC builds. For the last few days I have been sifting through numerous forum threads when we received an email from Christer Stromark.
In it was a photo of another replica of one of our Team Need For Speed cars.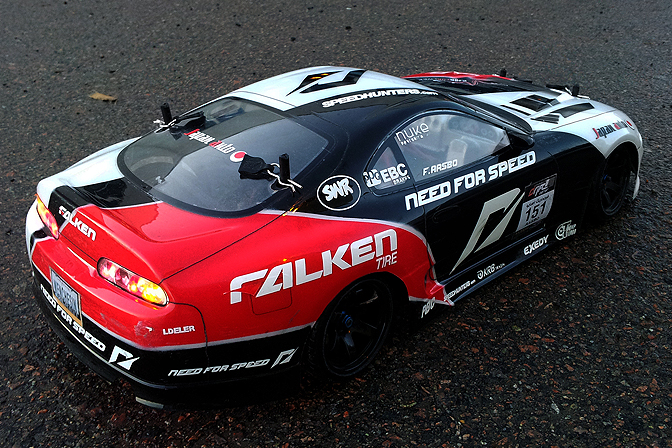 After I featured Matt Powers' S14 RC replica it is now time for this Supra that has been made famous by Fredric Aasbo. This Supra has been built by Christer Stormark who lives in Harstad, Norway. Christer started building RC cars in February at the beginning of this year. By mid-May he was really starting to get into the whole RC drifting scene and decided to start building a replica of The Team Need For Speed Supra.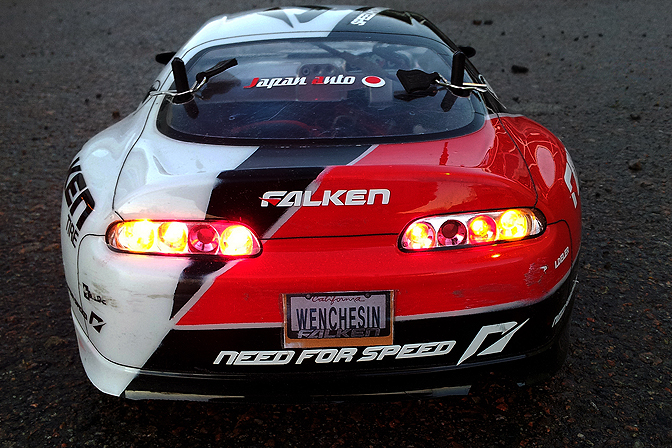 In order to make this replica as perfect as possible Christer contacted Fredrik Sørlie who has close contacts with Fredric Aasbo and was able to get him the original size decal sheet for the vinyl. The decal sheet was made for the real life Supra so it had to be scaled down in order to fit the 1:10 replica.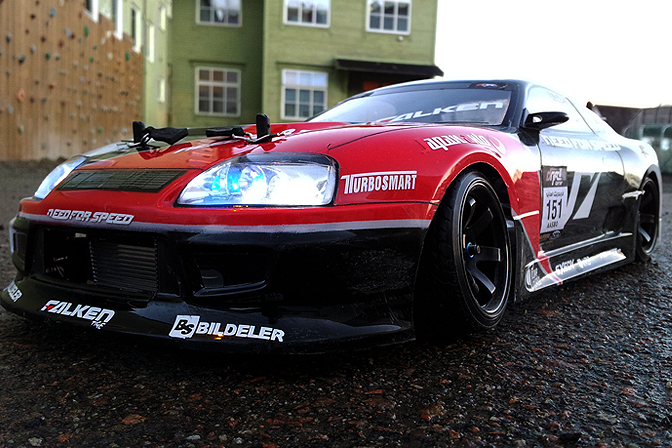 After that, the painstaking process of placing all the small stickers on the body began. Christer told me it took him almost three weeks to get it just right.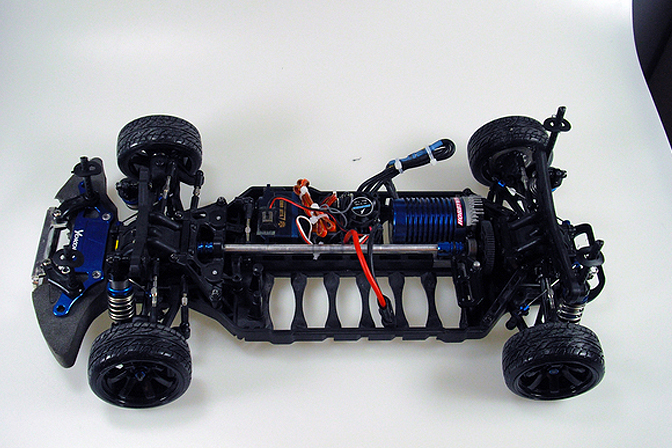 The car is based on this Yokomo drift chassis which Christer bought from a friend. After buying it, he upgraded it to a B-Spec chassis with new dampers and stabilizers. It also has a one way front diff and a locked rear axle together with an aluminum centre axle.
Power comes from a 13.5 volt EZ run Combo motor and a lipo 4000 mha battery.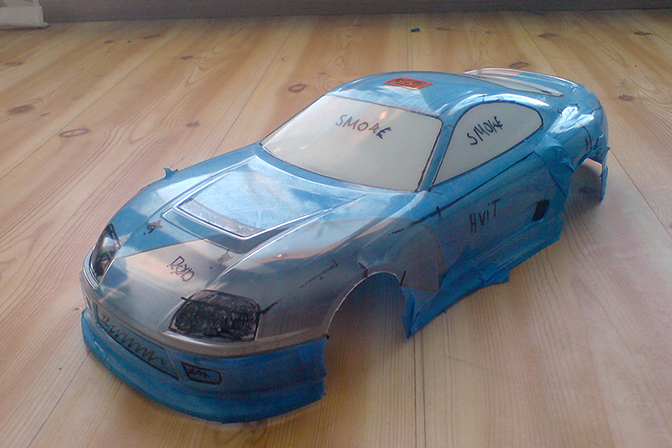 The Yokomo body started as a blank canvas. You have to cut the wheel arches and make the holes so it can be attached to the chassis. Then it is a matter of masking it and applying the right colors.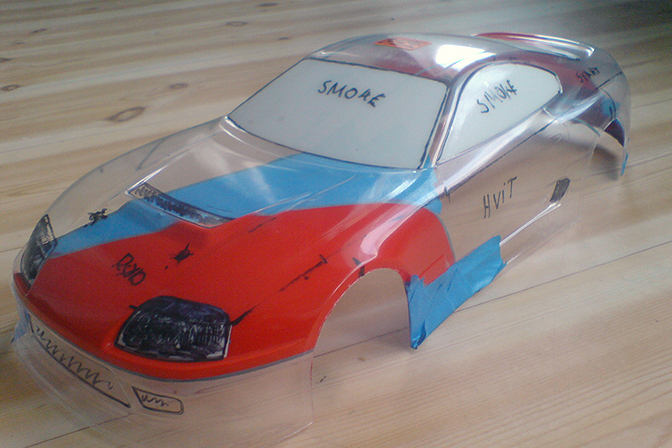 Here we are one step further in the process after the red paint is appllied.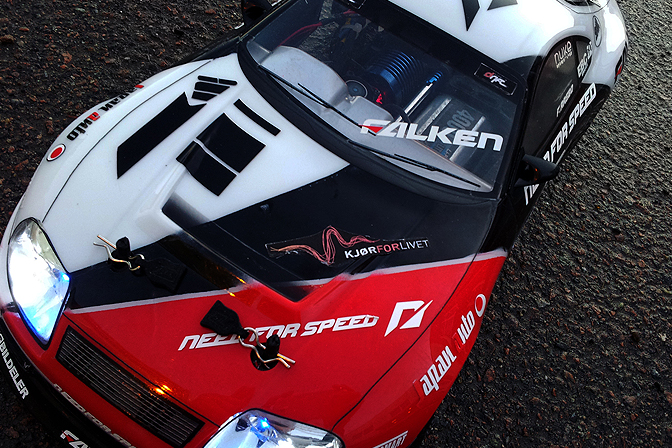 This is the final result.
I have said it before and will say it again, I was really surpised to see so many fans we have in the RC drifting community. I'll make sure to visit a few more RC drifting events next year, maybe even with my own car.
-Jeroen Willemsen
More collectables stories on Speedhunters