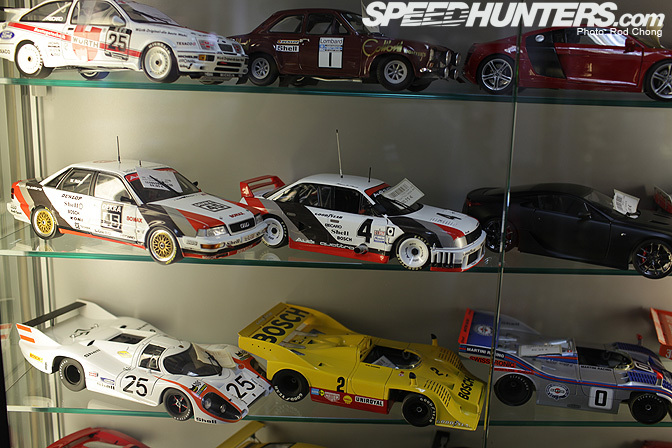 Die Casts are dangerous. Very Dangerous. Be warned. Once you start a die cast habit it's almost impossible to stop.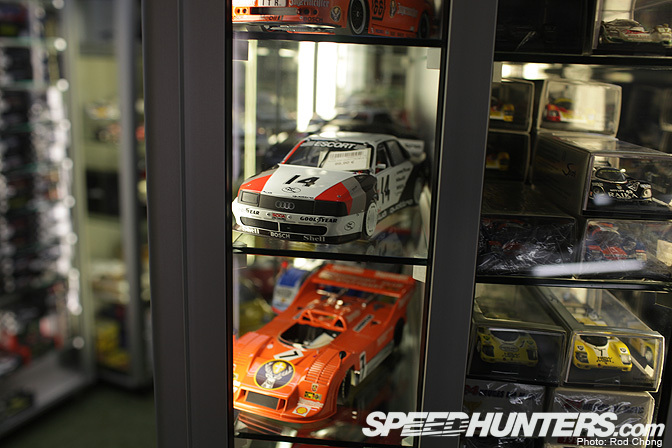 My first Die Cast was a 1/18 scale Mercedes CLK-GTR from the 1997 FIA GT series which I purchased in the late 1990s. At the time I was thinking to collect every single GT1 spec car from 1996 through to the demise of the formula in 1998-9, however 1/18 models take up a lot of room so I quickly gave up on the idea. Instead, I decided to concentrate on collecting 1/43 scale Group 5, Japanese Super Silhouette and IMSA GTX cars.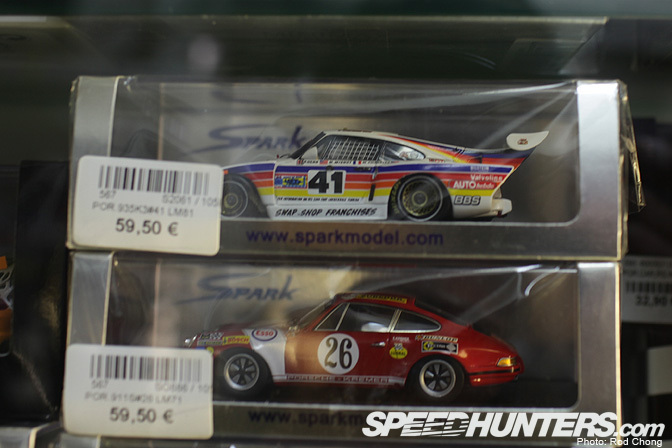 These are the race machines that dominated the race tracks of Europe, American and Japan when I was just a wee lad so you can imagine they hold a special place in my metal asian heart.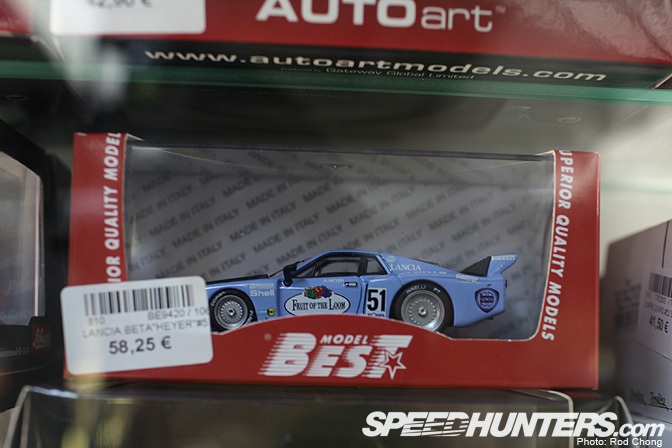 I've been very slowly building up my Group 5 collection since 2008 although it's been a few years since I last showed my models here on Speedhunters.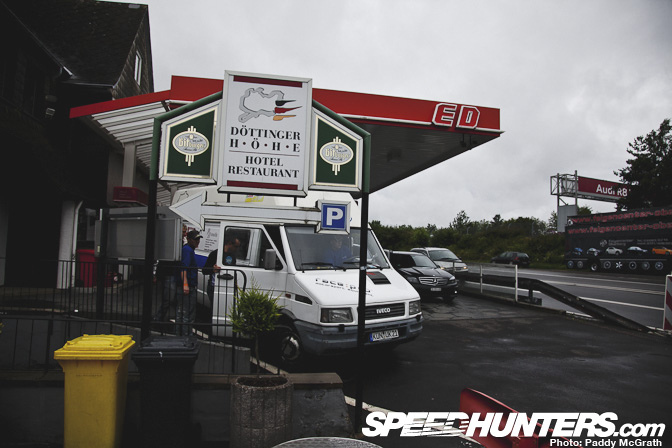 So you can imagine my mixture of glee and worry (for my wallet) when, earlier this year, a group of us Speedhunters arrived at the Döttinger Höhe Hotel Restaurant just up the road from the Nürburgring pit area. We were in Germany to cover the annual Nürburgring 24 hour endurance-fest but decided to sneak away from the race track to look at the shop.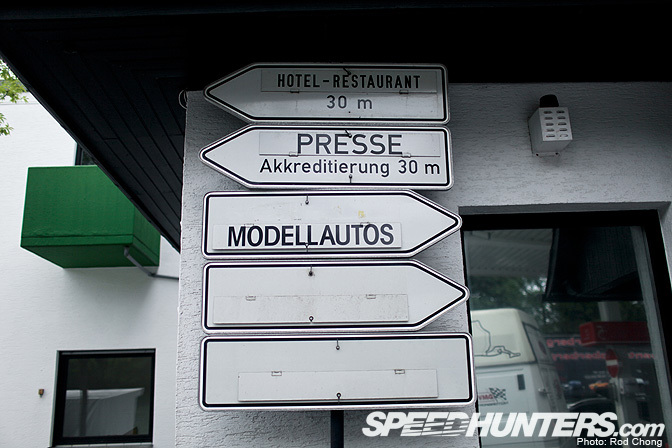 To the uninitiated, this looks like just another local local hotel and petrol station…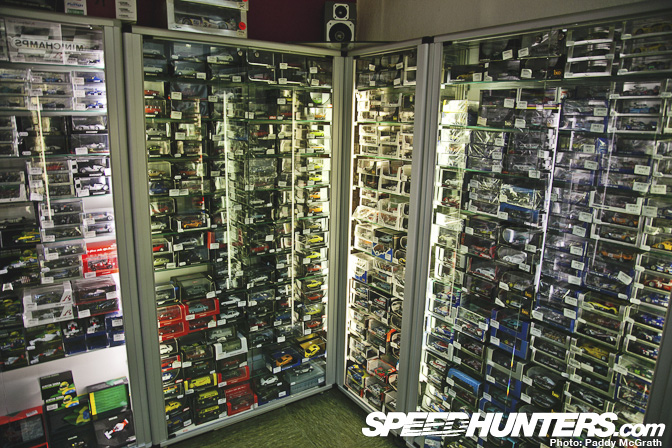 … but those in the know, understand that connected to the petrol station, lies what surely must be the world's best stocked die cast model shop.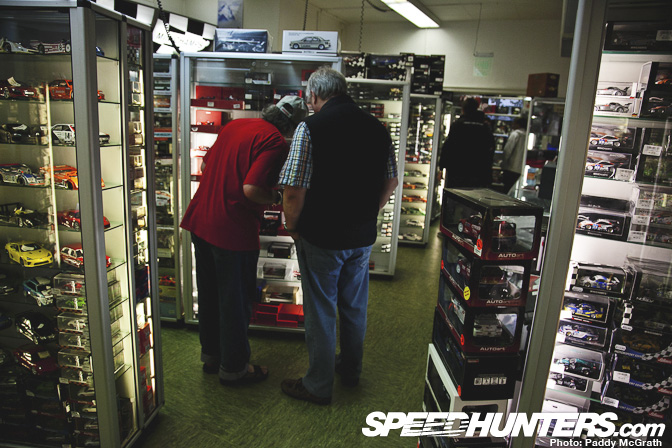 It's absolutely stuffed to the brim with glass display cases…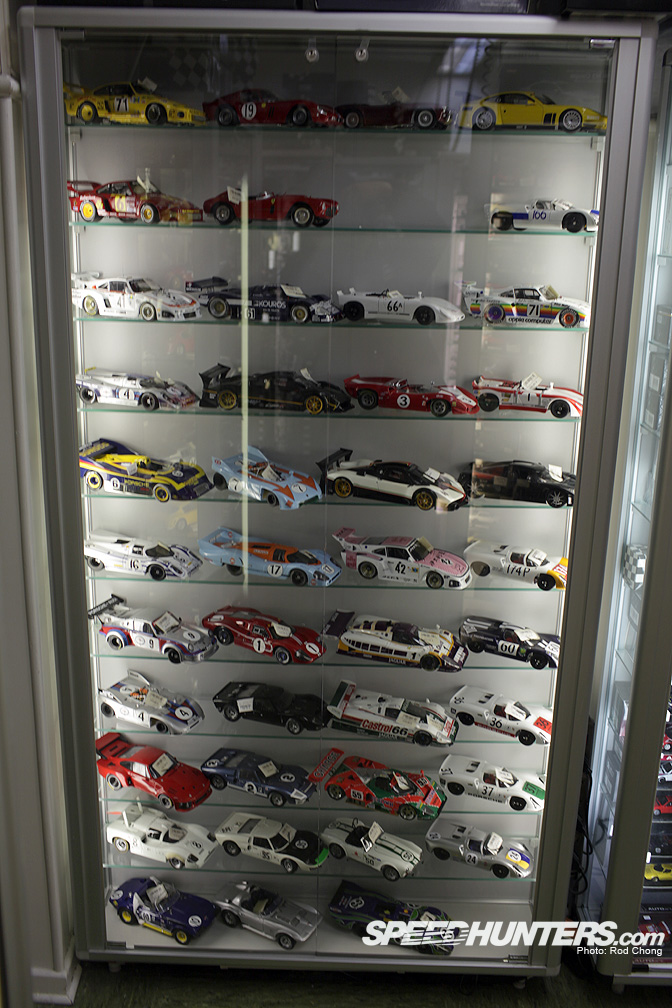 … showing a mix of mostly 1/18 and 1/43 scale die casts.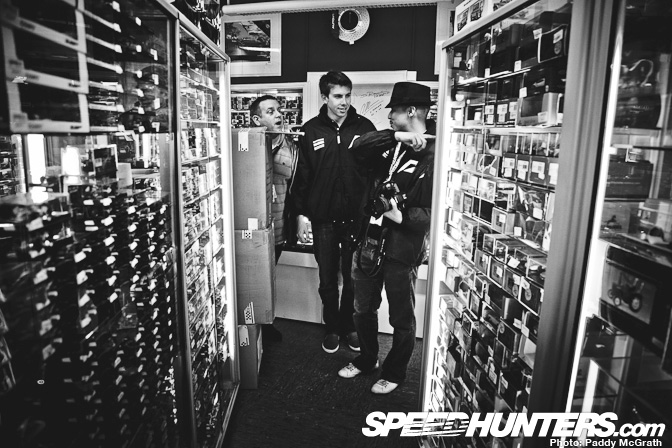 This was seriously dangerous territory for me…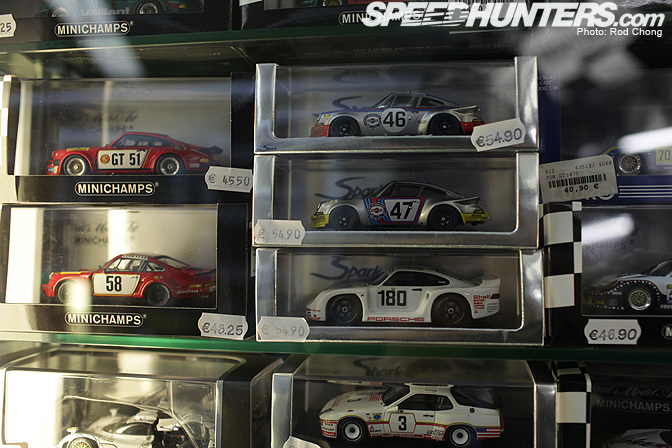 … as a lot of these models are produced in strictly limited quantities.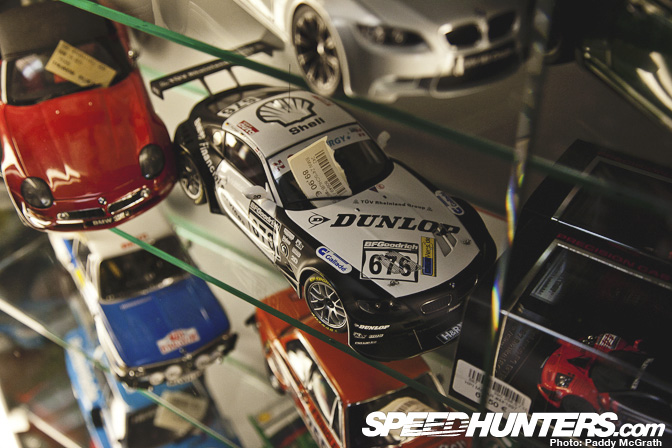 You just know that you'll never seen some of these models in a shop again. They'll likely all be scooped up by equally fervent collectors.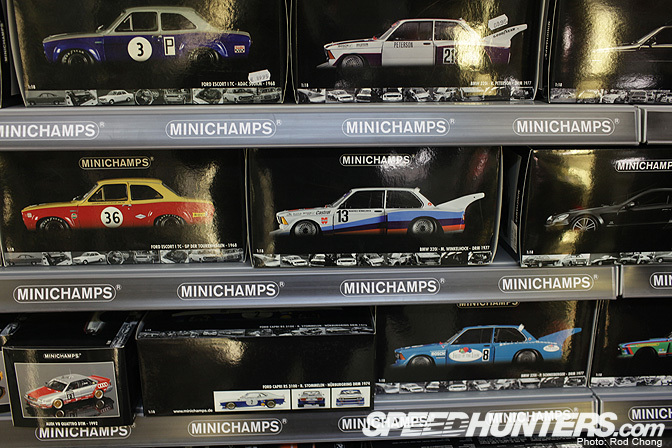 Several 1/18 scale Group 5 models have been produced in recent years including Minichamps' BMW 320i. I quickly moved on before temptation got the better of me.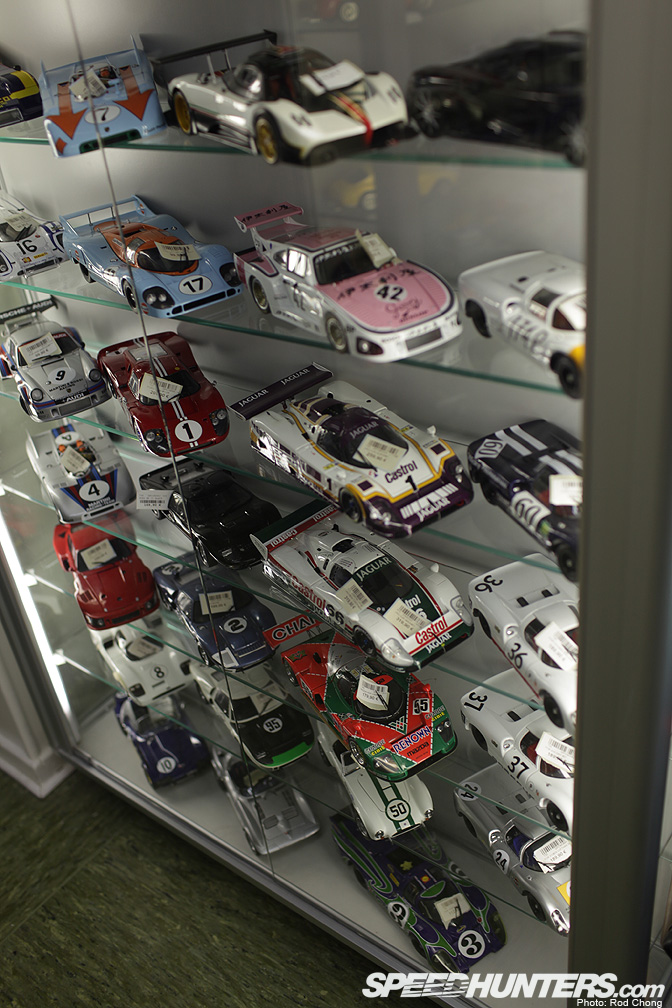 I also would have loved to have picked up that pink Group 5 Kremer K3, but managed to hold true to my 1/43 scale size cut off size. The models cost a lot less, and are small enough so that storage space isn't a problem.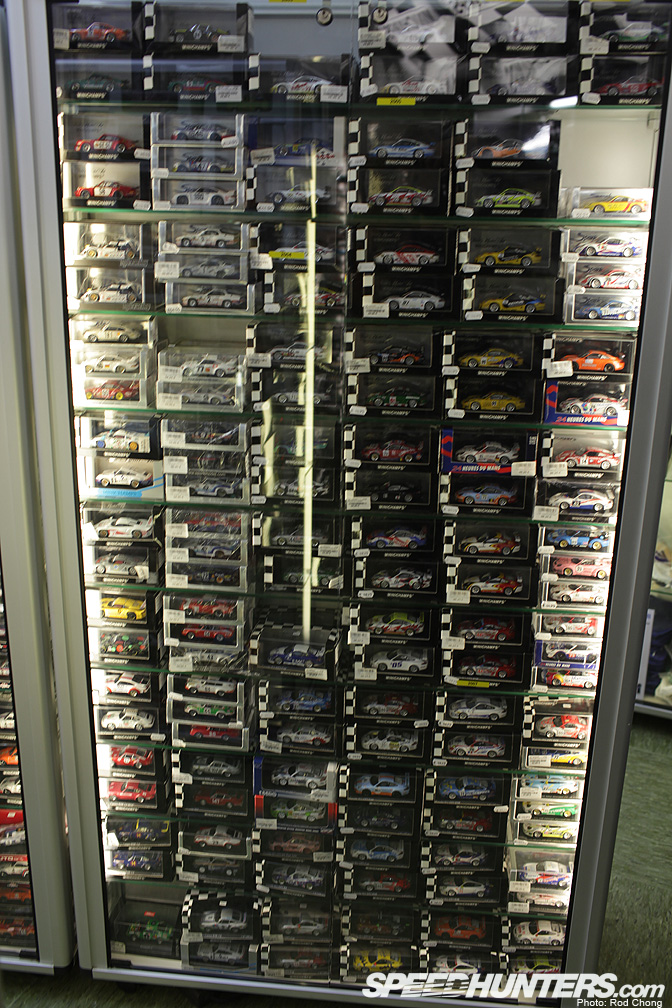 After looking around the Döttinger Höhe model shop, it was becoming clear that I would have to be strong and not empty the bank account. The question was, of all the Group 5 cars in the shop, which should I buy?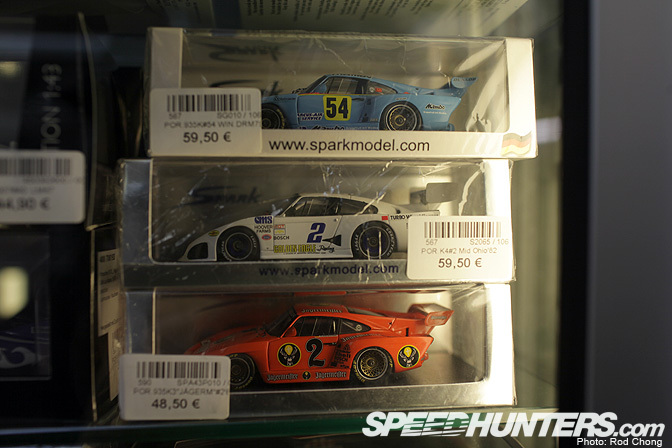 I decided on the Kremer K4 in the middle of the photo here. I hadn't seen a model of this type previously.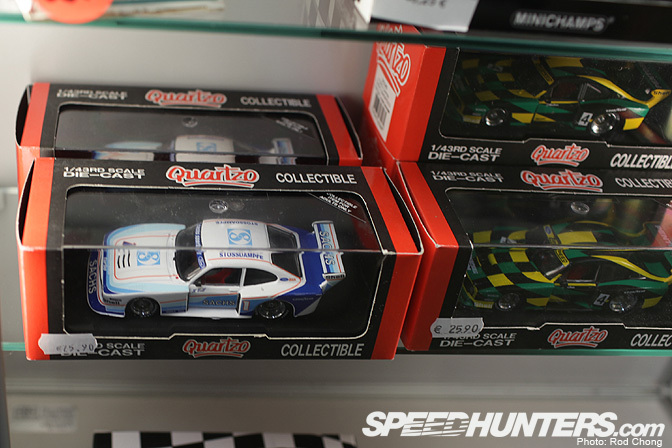 I also picked up the SACHS liveried Zakspeed Capri on the left here.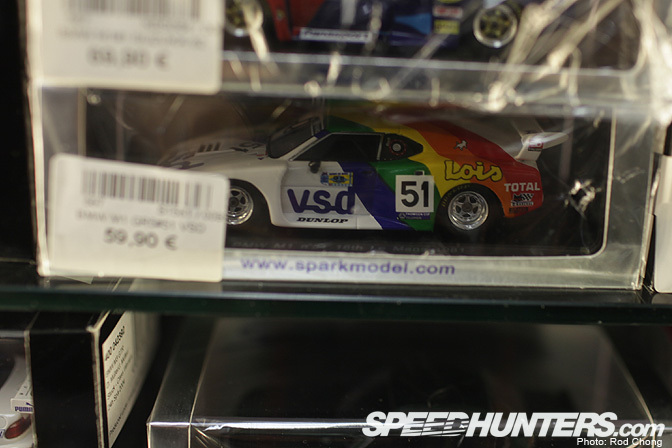 And finally, the ORECA built Group5 spec BMW M1 (chassis number WBS59910004301059 as we all know LOL) had to come home with me. I easily could have bought 30 different models that day, but thought a limit of three was reasonable.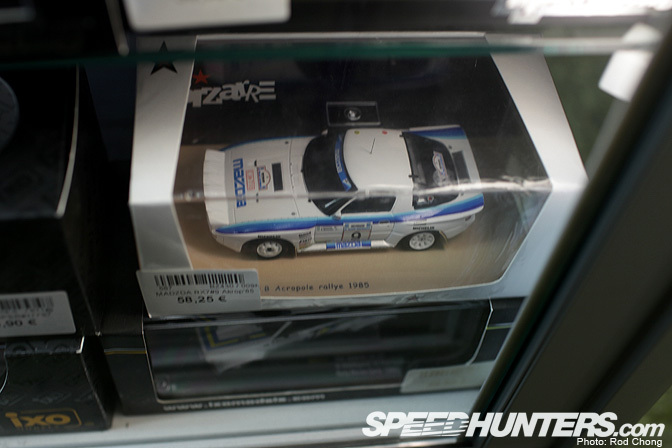 Looking around the shop there were all sorts of interesting rarities, like this Group B spec Mazda RX7 rally car. How many of you were previously aware of this unsung rally machine?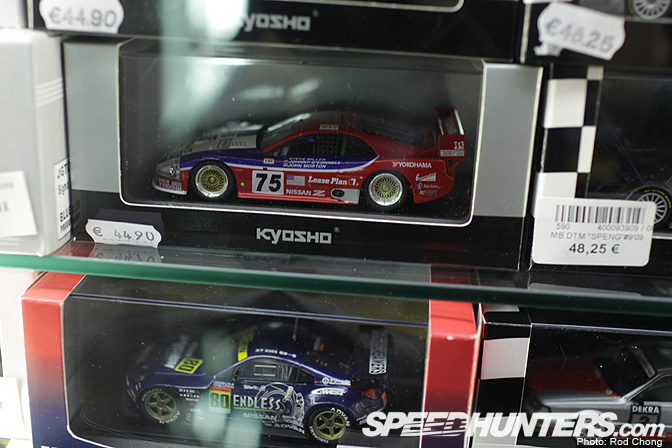 Or how about a IMSA GTO spec Nissan 300ZX? I think this is the version of the car that scored fifth at Le Mans in 1995.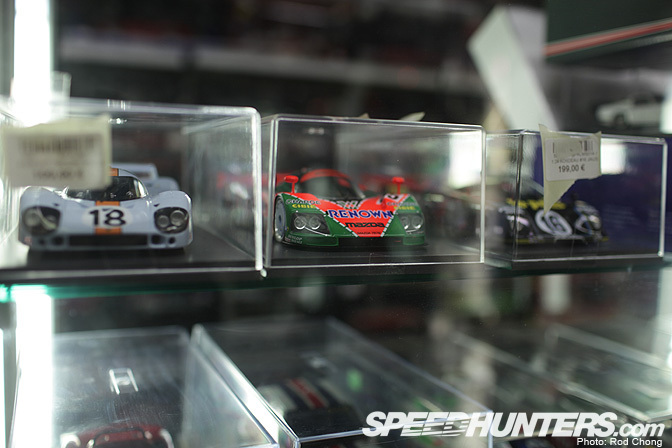 A Mazda 787B sits between a longtail 917 and a Rondeau Ford.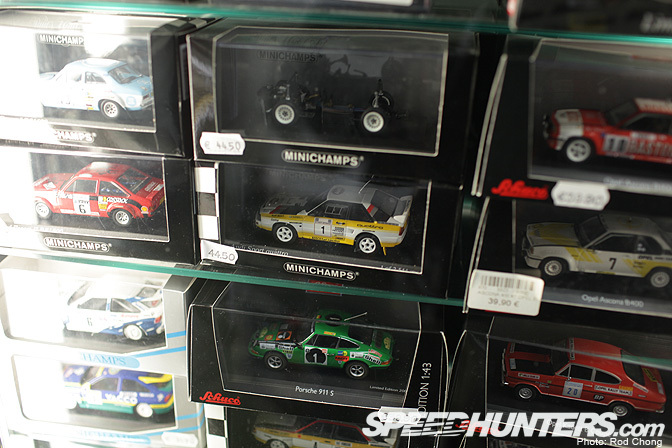 Not into Group 5 cars? No matter… how about vintage rally cars?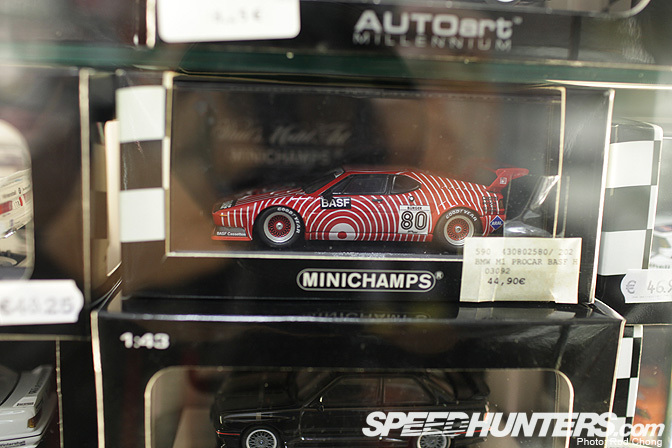 Or a BMW M1 ProCar? How about that E30 BMW M3?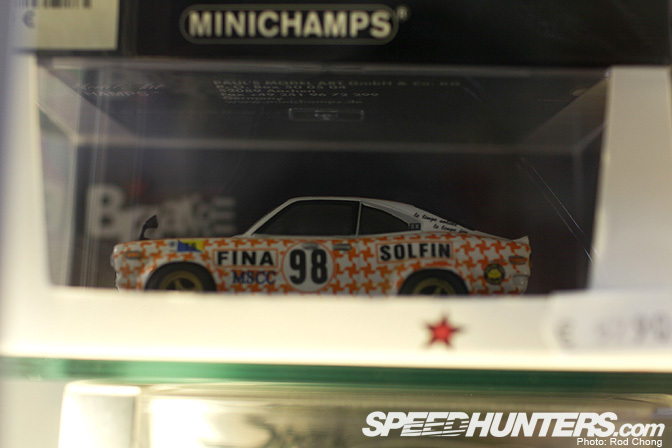 Did you know that a Mazda RX3 raced at Le Mans in 1974?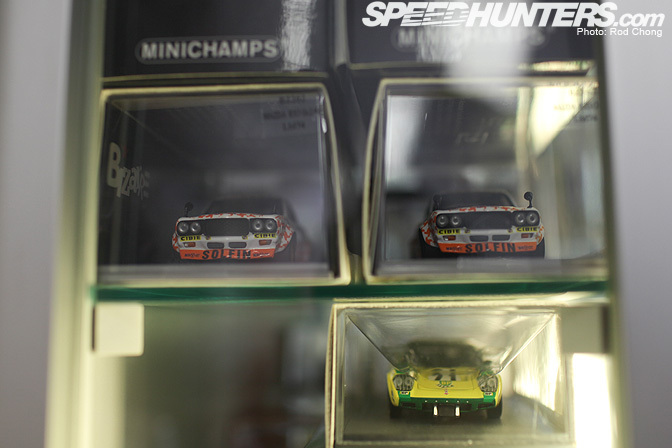 I had no idea of this myself, but obviously enough people are interested for the Bizarre die cast company to produce a model.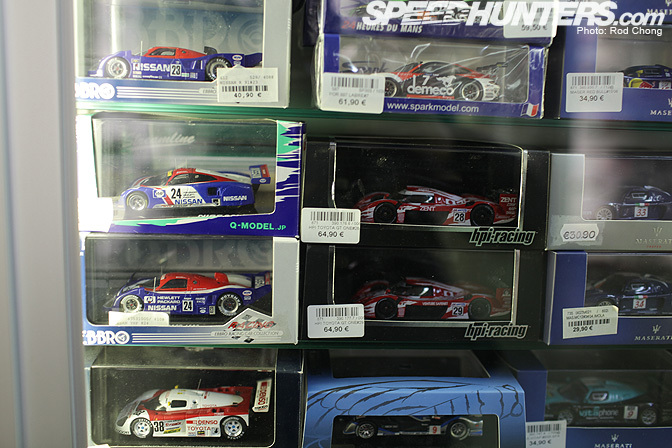 Japanese Group C cars anyone? Not your thing? How about a 1998 Toyota TS020 GT-One?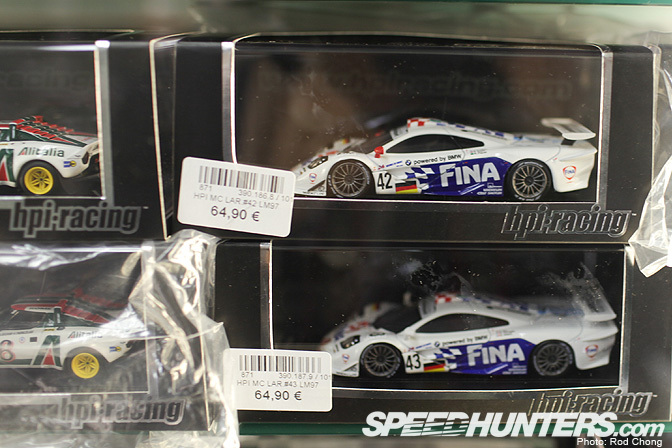 Like I mentioned at the beginning of this article, if I were to collect a different type of model series, would be the GT1 cars that ran in the BPR, FIA GT, IMSA, British GT Series and Le Mans from 1995 until 1998-1999. But like my ban on 1/18 purchases, I gotta stick with the plan, otherwise my bank balance is will be too heavily damaged. Must stay focused!
But still, I had to pause a moment and stare at that McLaren F1 GTR Long Tail just a little bit…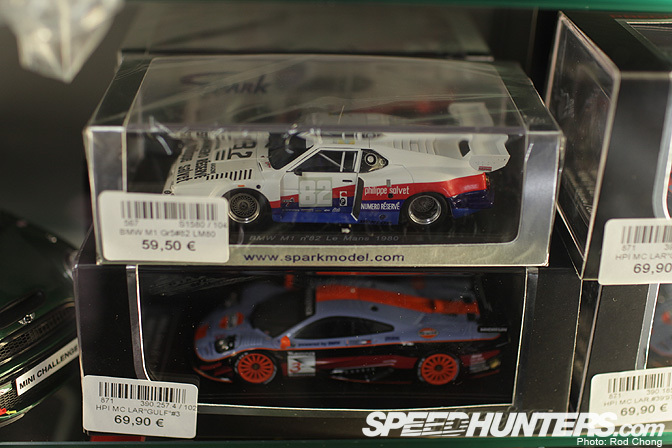 The March BMW M1 caused me a lot of distress at the shop… I almost bought it… but resisted! But I can't tell you just how many hours I've spend on the Spark website since then, planning out my next set of purchases. Obsessive compulsive? Without a doubt.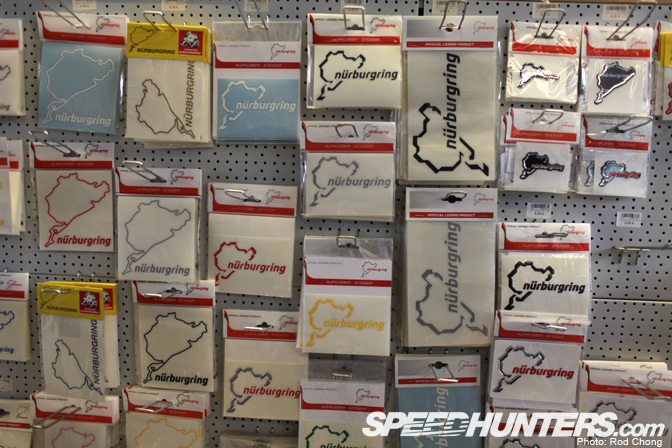 So purchases done, it was time to quickly get out of the shop before the credit cards  got unhinged, in an orgy of spending. I managed to even avoid picking up some much covetted Nürburgring stickers.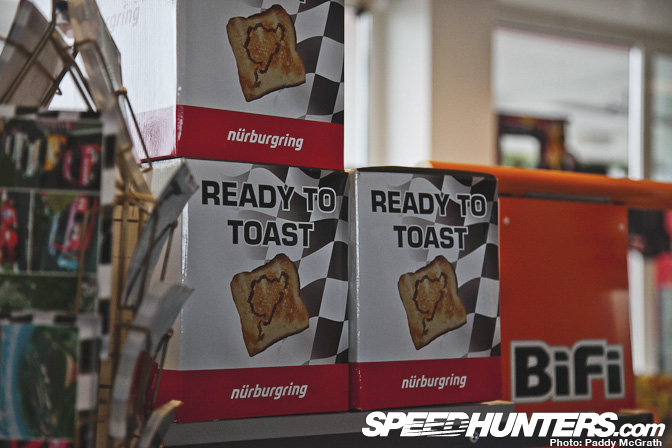 So do any of you collect Die Cast models? If so please tell us what types you focus on: F1? Drag Cars? Vintage Japanese? GTs? Porsches? Ferrari? Toyota? JGTC? Super GT? DTM? Touring Cars? WRC?
Share your addictions! Perhaps together we can support each other with our little habits :>
I'll be back soon in a few days with a tour of another special German die cast shop, but one located in the heart of Stuttgart.
Ttyl,
:Rod
More Special November Collectables Features on Speedhunters
Die Cast Model Stories on Speedhunters