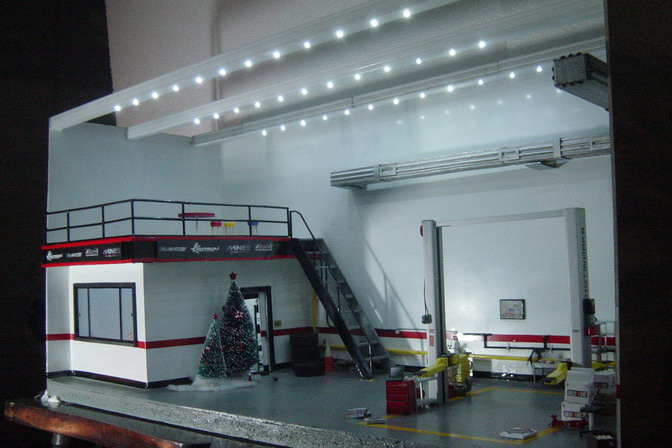 Each day our inbox gets hit with emails from all over the world. This morning was no different, and one of the emails came from Indonesian Speedhunters reader Edward Hadinata, who sent through photos of his dioramas.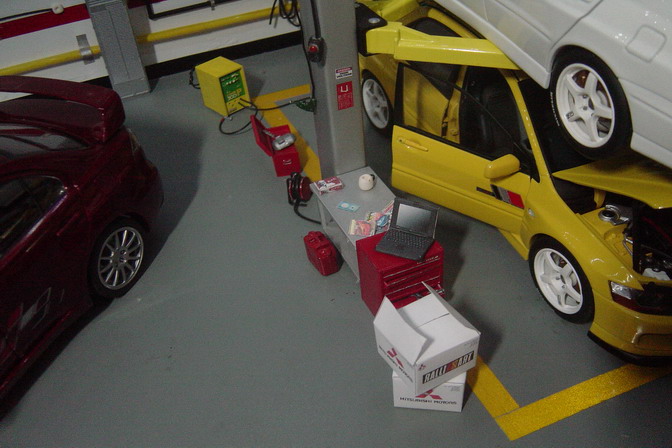 Having long had an interest in model cars, Edward decided to try his hand at a couple of home-made dioramas. The first is this Evo specialist garage. If you look closely you'll spot some cool papercraft items like the magazines, KFC box and laptop. The yellow hoses on the wall are made from drinking straws.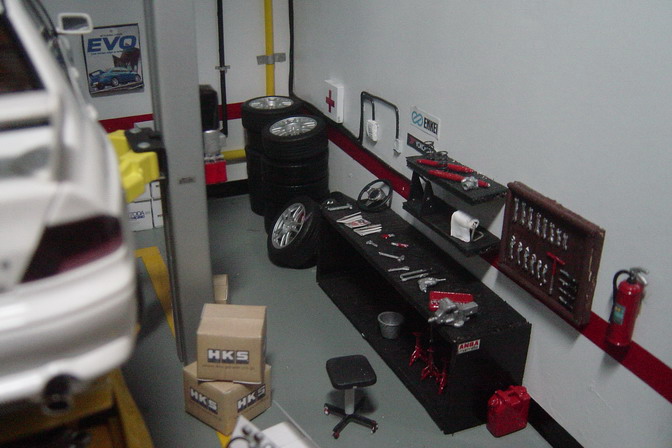 On the other side of the hoist is a work bench. Edward was almost apologetic that the tools are 1:24 scale when the cars are 1:18. I don't think any of us mind though!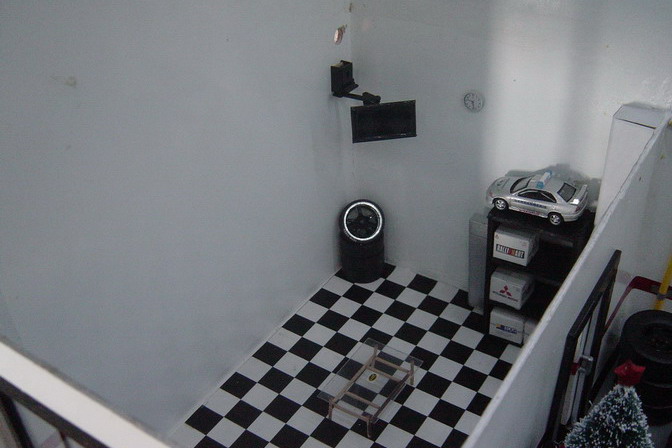 The stairs and mezzanine level can be removed to allow access to the customer waiting room. This is one area that Edward is still completing. The LCD TV is made from multiplex, and on the shelf is a scale model car. Or should I say scale scale model?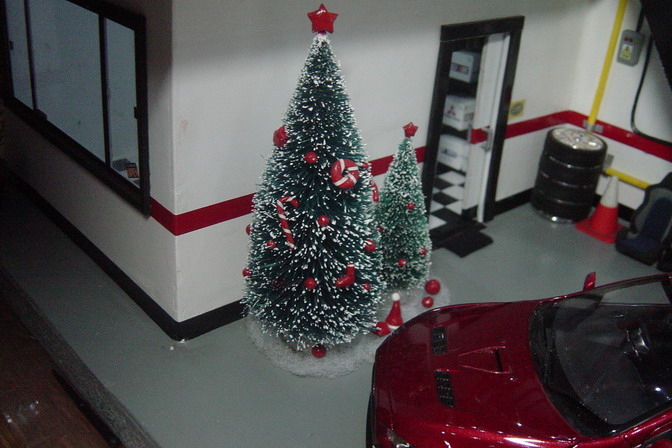 There's a Christmas tree with decorations that are made from clay.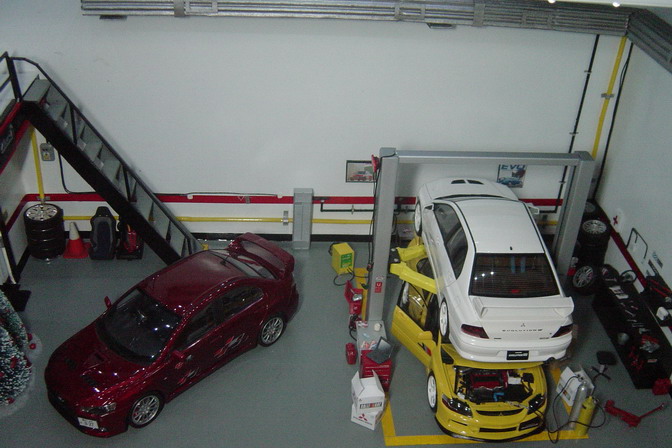 Edward collects diecast cars which he then tweaks with a few mods. The white EVO VII is an AutoArt model that's been modified with OZ Racing wheels, different steering wheel and a bucket seat for the driver.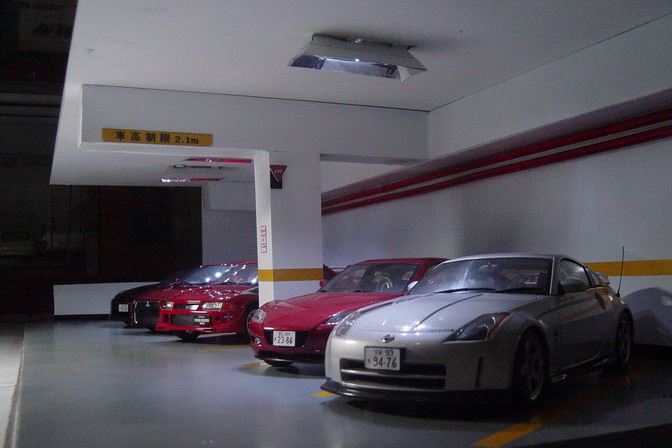 Another diorama that Edward has made is this Japanese parking garage. "To be honest, this theme was influenced by a Speedhunters article I read about garage meets in Japan" Edward said.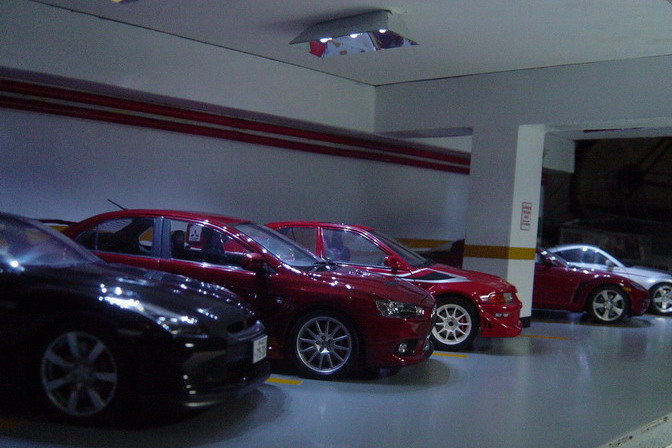 This diorama is slightly longer than the garage, measuring in at one metre wide. Both of the dioramas feature LED lighting.
Keep the readers' submissions coming!
– Charles Kha