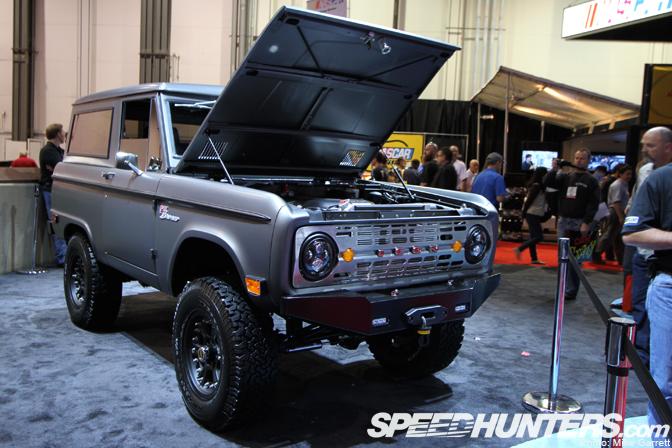 At this year's Ford booth at SEMA, it seemed that the big crowds weren't gathered around one of the new models on display. The real draw was the matte gray first generation Bronco you see here. Now we don't feature too many off road type vehicles on Speedhunters, but the ICON Bronco is just too cool not to share.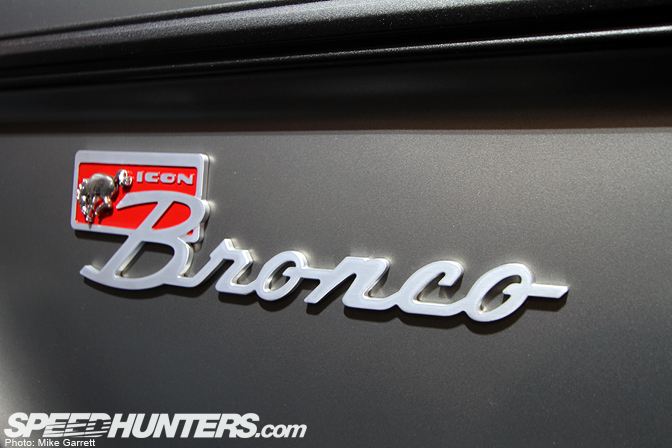 The '66 – '77 Bronco is a legendary vehicle among off roaders, and ICON saw fit to update the original Bronco to modern times. If you aren't familiar with ICON, it's a company in SoCal that specializes in modernized versions of off road classics like the Jeep CJ and Toyota FJ.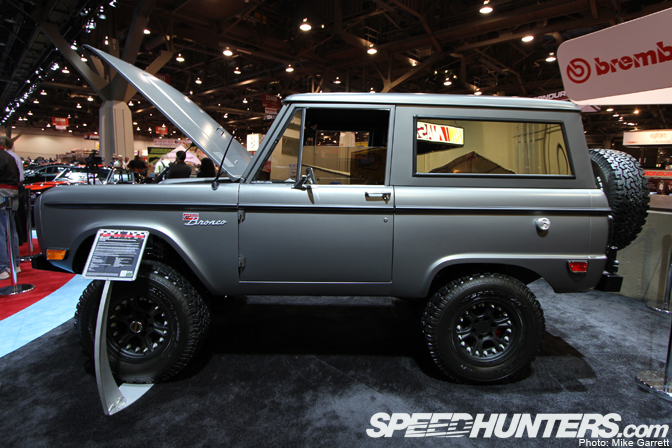 Beneath the original Bronco body is a custom-designed Art Morrison chassis with coilover suspension.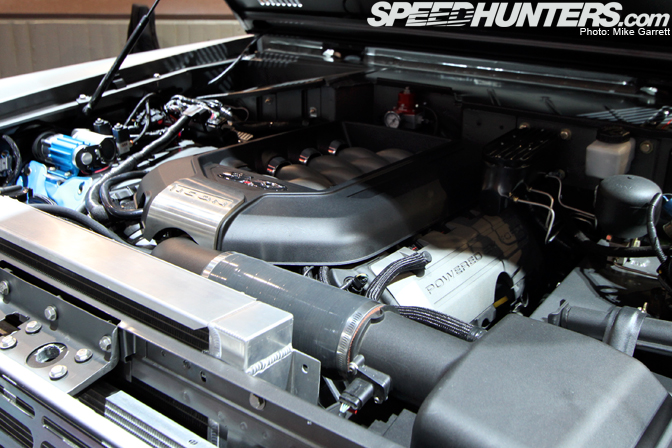 Power comes from a 5.0 Coyote V8 hooked to Aisin Warner 5-speed transmission and Atlas II transfer case. 412 horsepower must be fun in this little truck.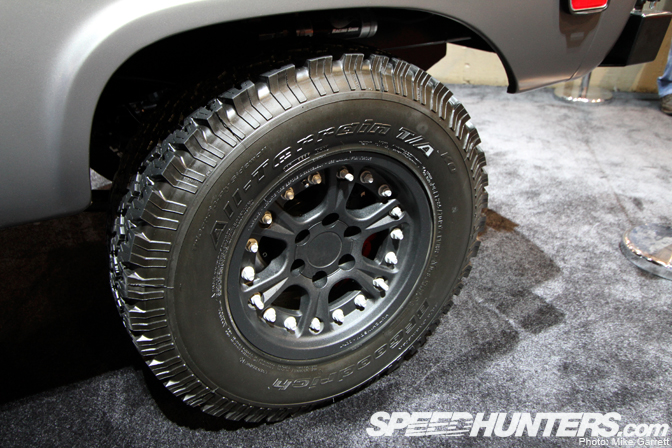 Modern six-lug off road wheels and BFG All Terrain tires fit well with the functional theme.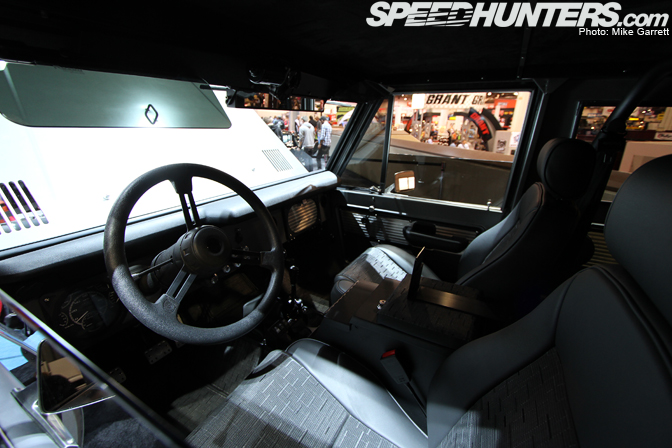 The interior has also been upgraded to modern standards, while keeping the flavor of the original Bronco – complete with the single monocle instruments.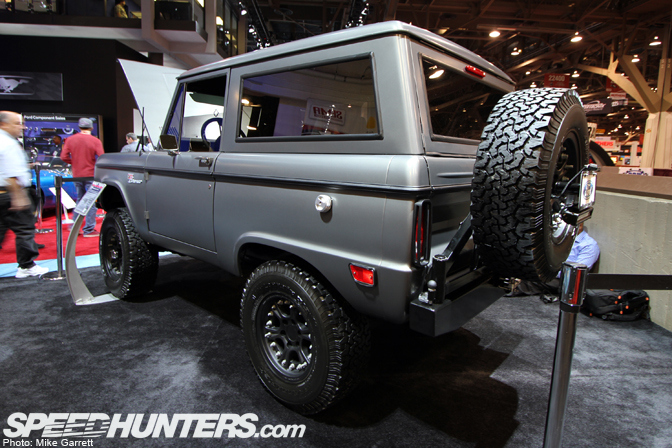 All in all ICON did a fine job reimaging one Ford's most iconic (pun intended!) vehicles.
If like this concept and have some extra cash to spend, ICON will be happy to build one for you.
-Mike Garrett
More SEMA 2011 Coverage on Speedhunters