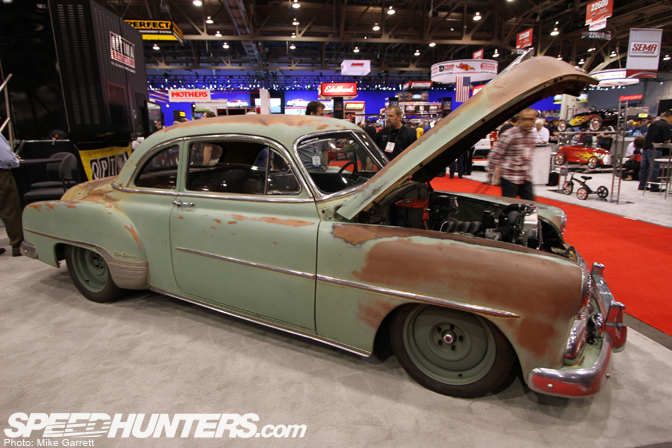 At last year's SEMA Show, we saw a ratty, yet modernized Chrysler wagon known as the Derelict. The Chrysler was built by Icon (the same shop behind the Bronco posted yesterday), and this year at SEMA, they showed another Derelict – this one built out of a 1952 Chevy Business Coupe.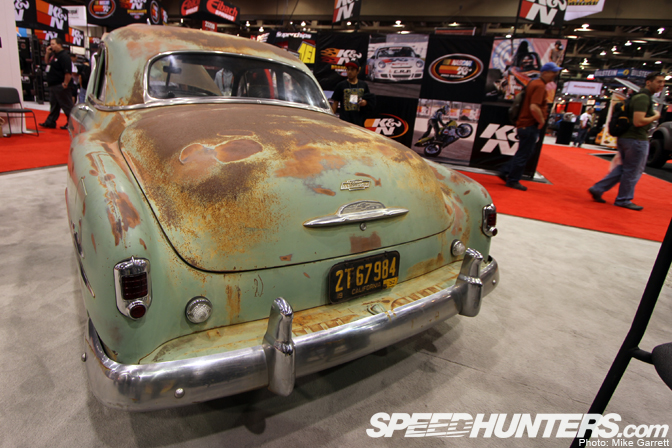 Like the Chrysler, this build combines a weathered, original body with a modernized chassis from the wizards at Art Morrison.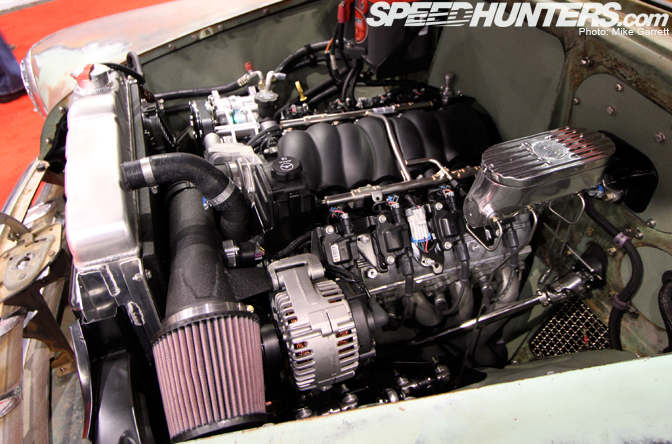 Power comes from an off-the shelf 430-horse GM LS3 motor package with a 4L65E automatic trans.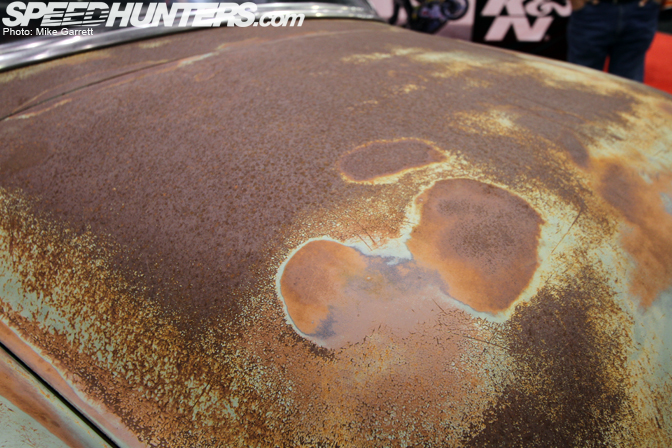 The raw finish on the Chevy's body certainly stands out among the shiny show queens under the lights of the SEMA show.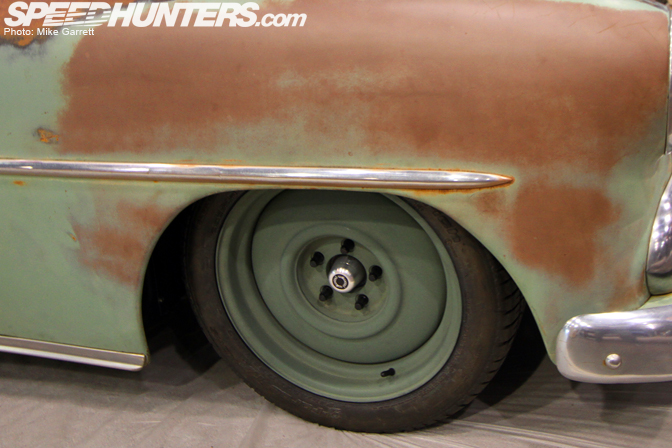 Behind the custom-built wheels are a full set of disc brakes.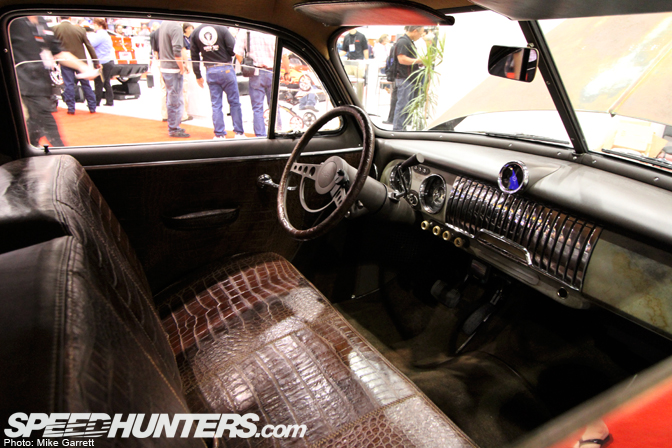 Things get really crazy in the interior, which uses a combination of both alligator and buffalo skin. Exotic.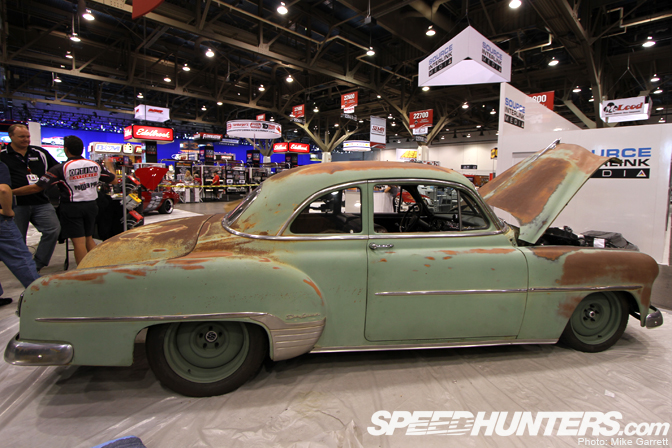 The whole time I was looking at this car I kept thinking about how fun it'd be to take it out on the 405 during rush hour just to see the looks on the faces of the Prius drivers…
Another job well done by Icon.
-Mike Garrett