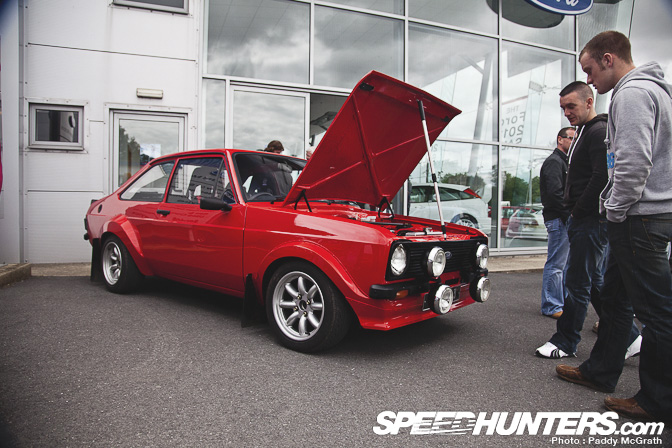 It's almost hard to believe that the humble MKII Escort has been around for thirty six years already. I don't think anyone could have had quite imagined the impact the car would have on the motoring world when it launched. Its simplicity has lended itself to help the Escort become one of the greatest rally cars of all time.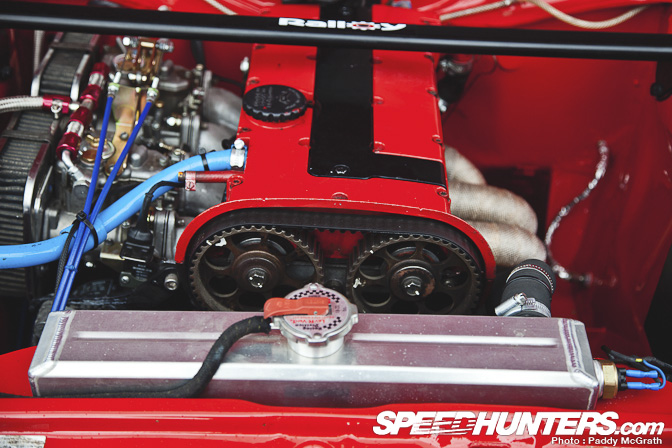 It was successful on track too but its fame and popularity had a lot to do with the success and style of Messrs Vatanen, Mikkola, Waldegard, Clark & Co.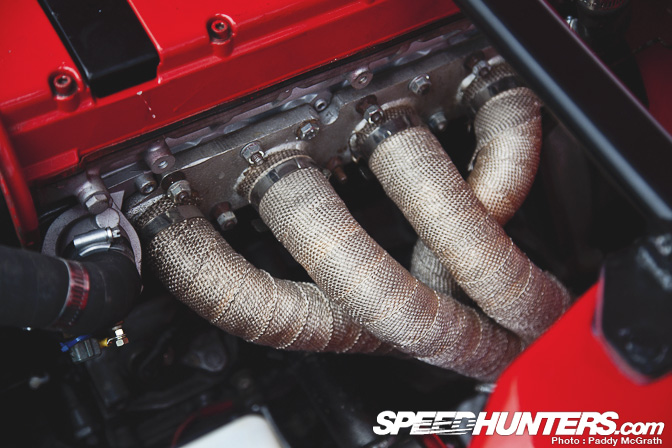 It comes as no real surprise then of the amount of people who wanted to build and create something which would allow them to live out the original sideways lifestyle.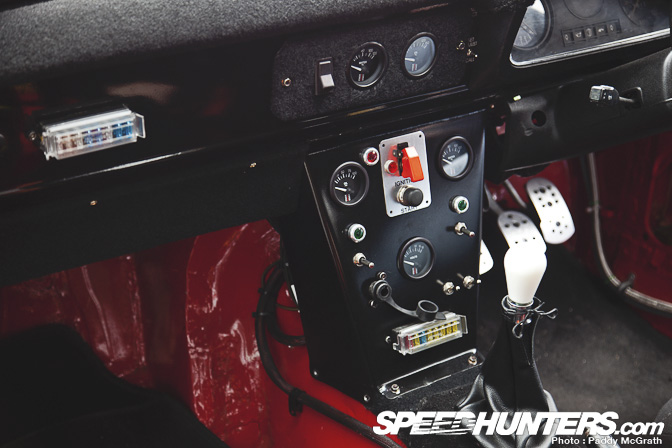 This particular MKII is a road car with very little everyday comforts. For me, it's pretty much the epitome of the term fast road car.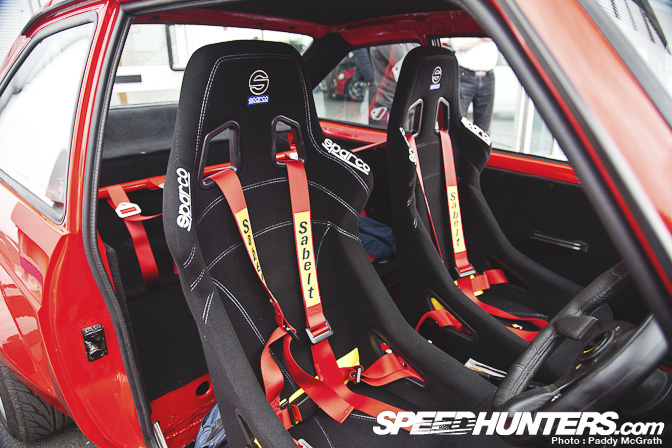 The decision to run Vauxhall's legendary C20XE is not a surprise. The two litre, twin-cam and sixteen valve four cylinder engine has been powering many a Ford Escort to sideways action for quite a long time. The earlier versions of the C20XE have Cosworth cast heads (known as CosCast) and are known to make up to 300BHP NA (they come with around 150BHP as standard)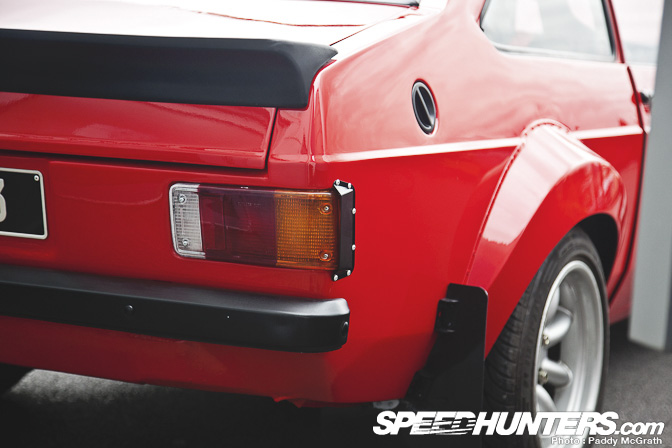 That small piece of black metal is to protect the brake light unit from being damaged when travelling sideways. The rally Escorts are known for collecting pieces of scenery especially when coming off a tight corner. It's no wonder that brake lights and quarter panels are rising in value and decreasing in availability.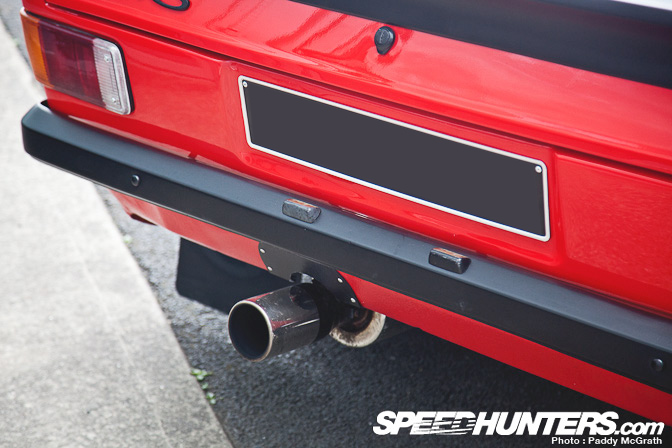 This is probably one of my favourite road legal MKII Escorts. I wouldn't change a single thing.
–
Paddy McGrath
More Ford Escorts on Speedhunters