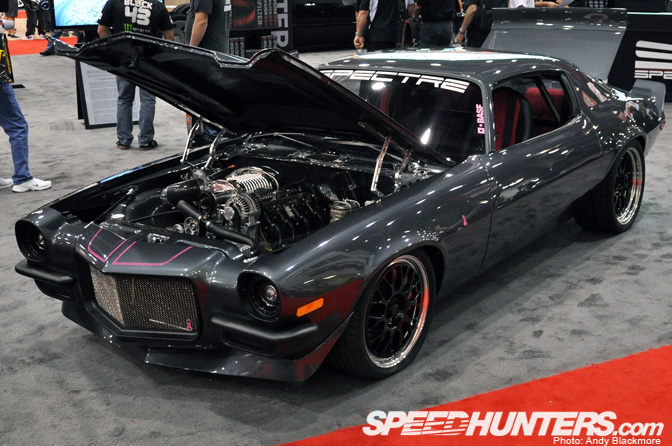 I've noticed a resurgence in 70s Chevrolet Camaros at recent SEMA Shows, and this year's event was no exception. One example was this clean 1972 Camaro that has been owned by the same family since the late 70s.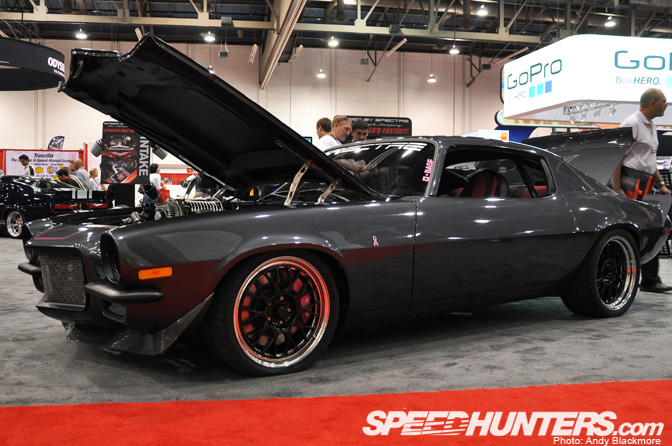 Jerry Fernandez Sr has owned this Camaro since the last 70s. When he started a family, he decided to store it rather than sell it. A wise move as it turned out. Once his first son came of age, he took over the Camaro. Over the course of the last ten years, the Camaro has gone through four engine swaps before being reborn into what you see here. It's named 'Passionately Pink' to raise funds and awareness for the Susan G.Komen's Passionately Pink for the Cure organisation.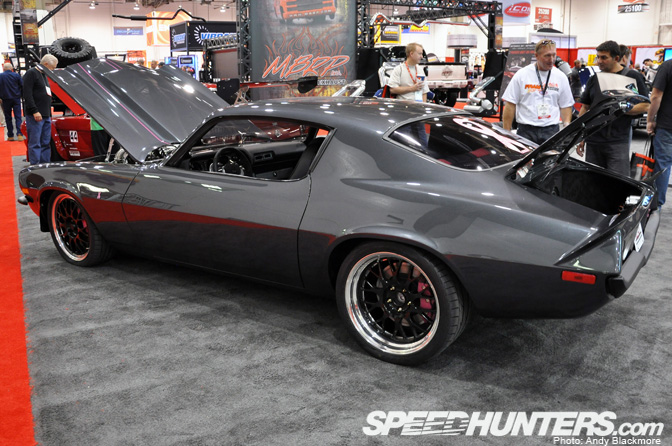 The original concept had more pink elements on the car, but the final car has this toned down with subtle keylines on a metallic grey base. The brake calipers and interior trim are pink, along with the suspension arms.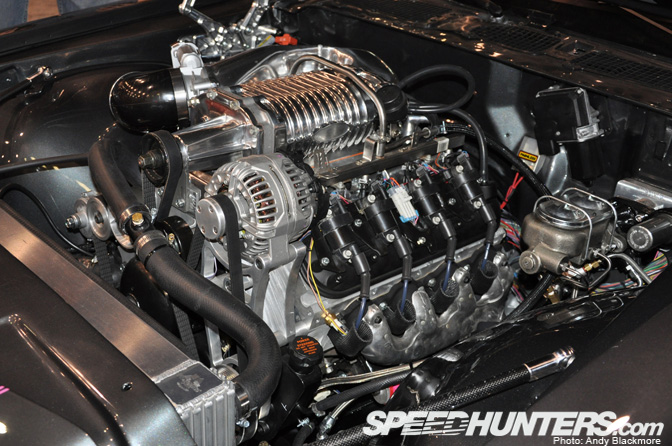 Under the hood is a supercharged 408 cubic inch LSX engine that has been developed by Victory Race Engine. It produces 500 hp.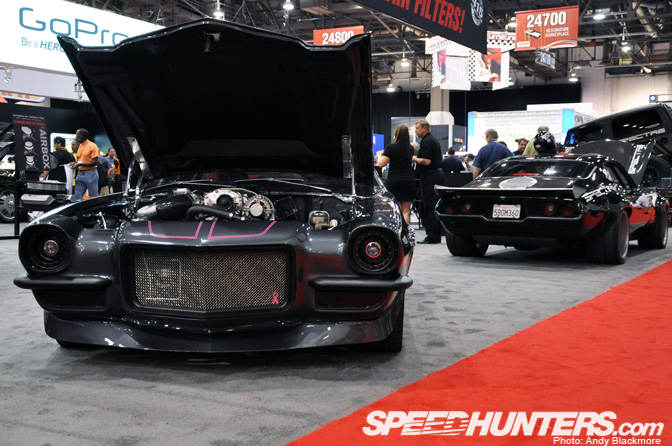 The exterior is a clean, modern take on the 72 Camaro with much of the original trim and decoration removed. A new wire-mesh grille, headlamps with an LED outer ring and Monzter Motorsport CNC-machined housings dominate the front end. Note the Spectre Camaro in the background, which we featured earlier this year.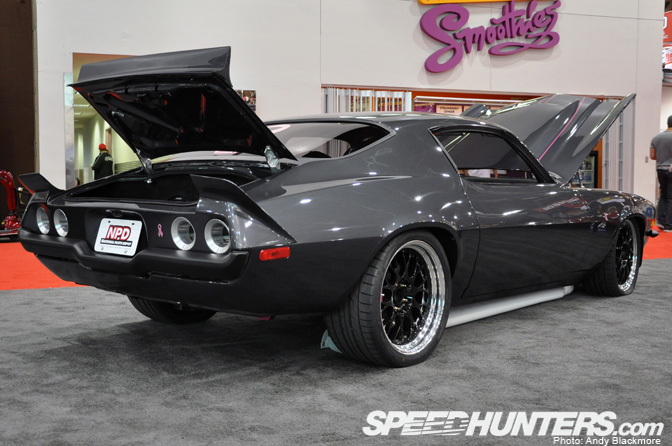 At the other end of the car, the car features new rear lights. The wheels are Fikse Profil 10 wheels. I haven't seen these before.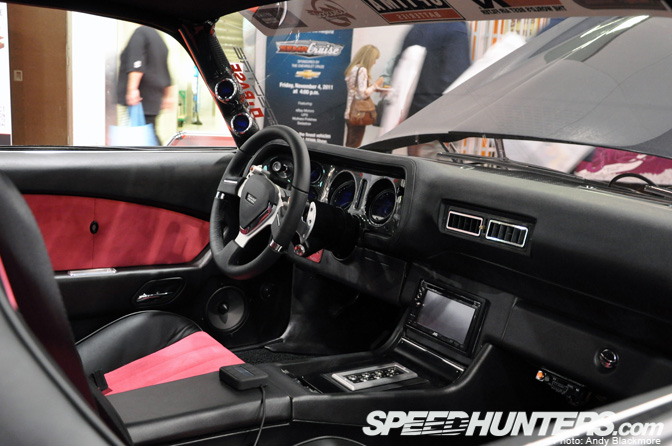 The interior is a mix of leather and alcantara. The seats are black with pink inserts while the dash has carbon trim.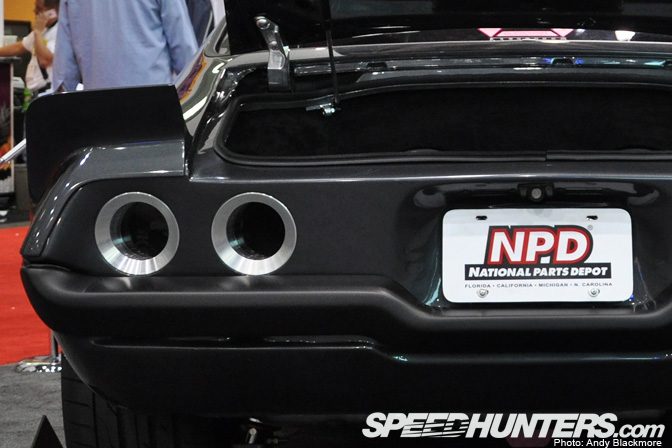 All in, it may have been one of the more subtle Pro-Tourers at SEMA but it was also one of the best on show.
More spotlights to come including a different take on a Camaro.
– Andy Blackmore
More 2011 SEMA Coverage on Speedhunters