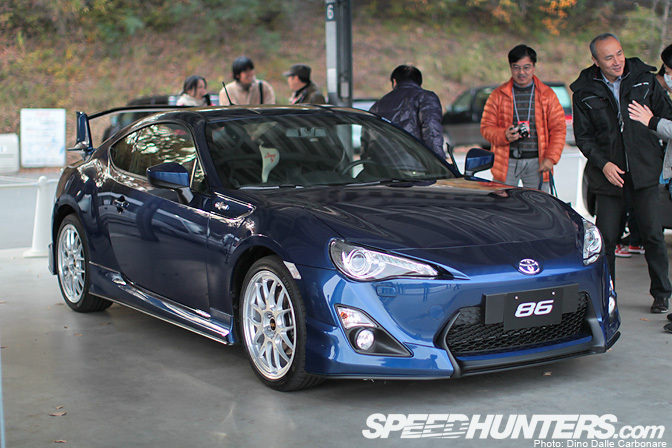 Sitting in the pits at the 86 test drive on Sunday was this lightly tuned version of the car for the press to check out. Sitting on 18-inch BBS wheels it was also wearing a subtle but effective aero package. Up front there are lower bumper add ons at each corner with an air guide around the center opening and a very thin lip spoiler. The car was a left hand drive model, probably European market as it was fitted with the obligatory headlight washers.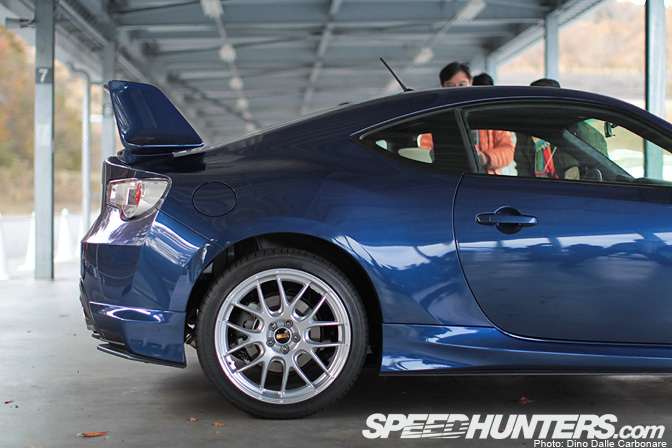 The big STI-like wing certainly gives a whole new look to the 86! The stock rear bumper was enhanced with a pair of corner garnishes while the profile of the car lowered thanks to more aggressive side skirts.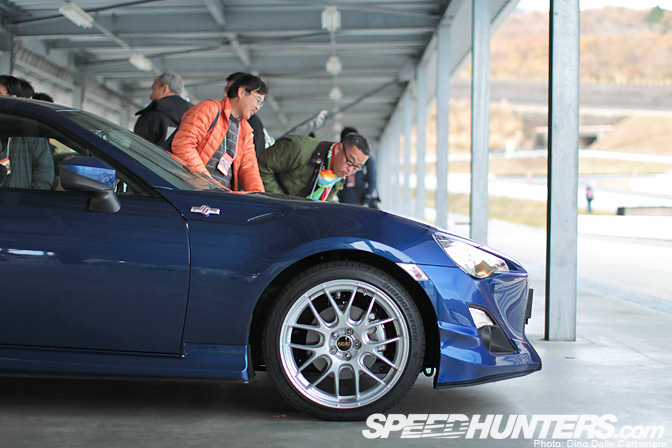 Curiously the suspension looked stock, at least the height. The 18-inch BBS wheels were wrapped in…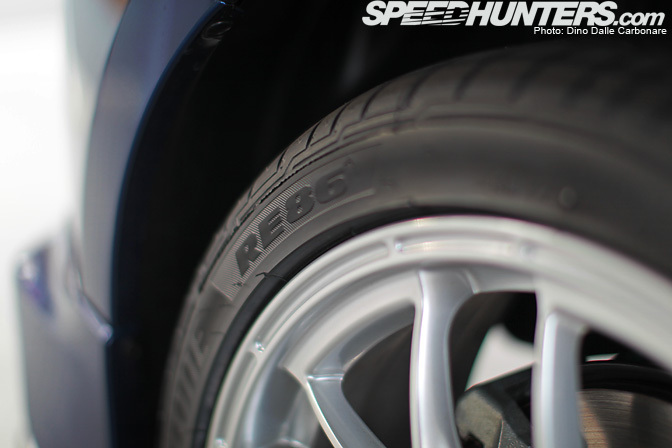 …brand new Bridgestone RE86 (86…do you get it?) tires. The car I drove was on Michelins so not sure if these will be a performance option or not. We will just have to wait and see when more details are released. Despite the step up to 18-inch wheels the tire width was the same 215 mm as the stock 17s.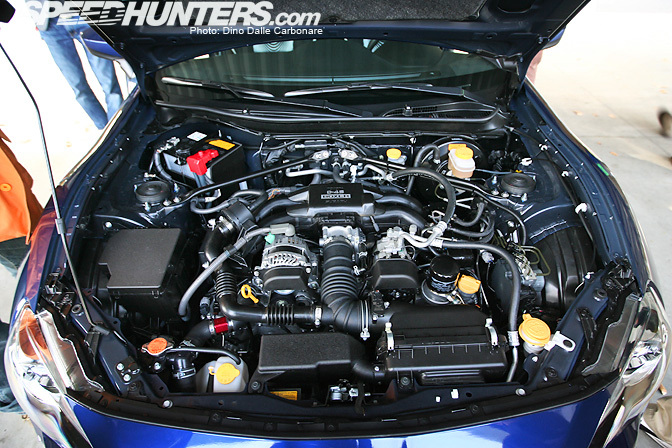 Under the hood the EJ remains in stock configuration…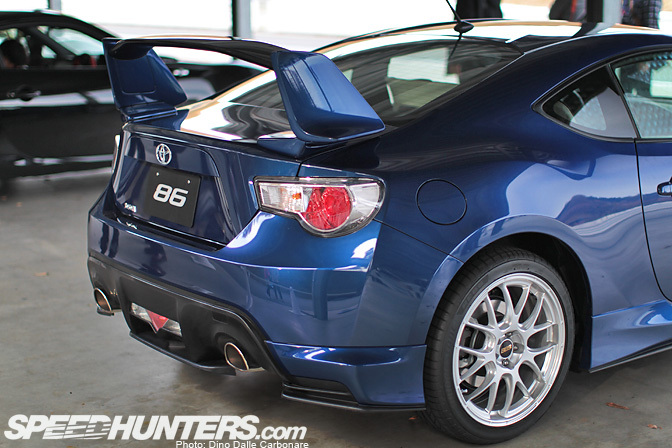 …maybe gaining a little bit of aural presence thanks to the redesigned exhaust.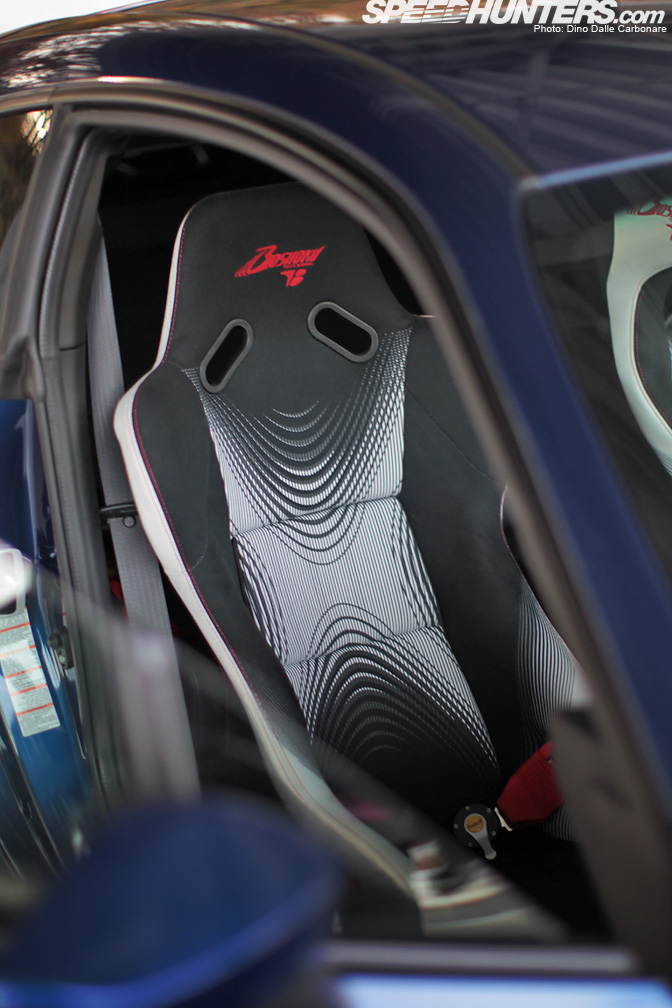 The car was running some pretty nice bucket seats!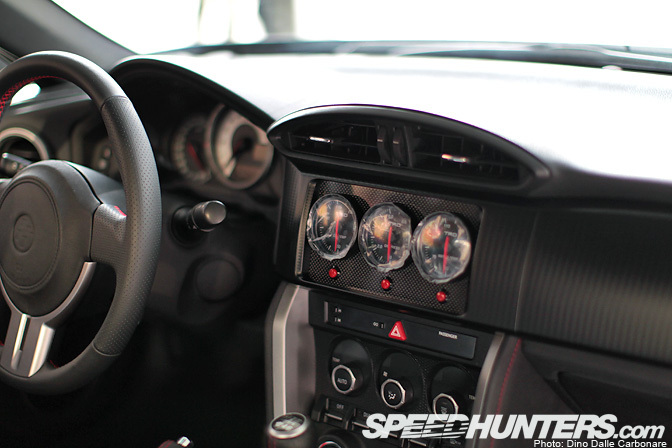 The interior was spiced up with carbon trim and a set of TRD gauges mounted where the audio/navigation would usually be fitted. This is a very small initial glimpse into the tuning side of the 86. I'm sure we will be seeing a few fettled versions of the car tomorrow at the Tokyo Motor Show!
-Dino Dalle Carbonare