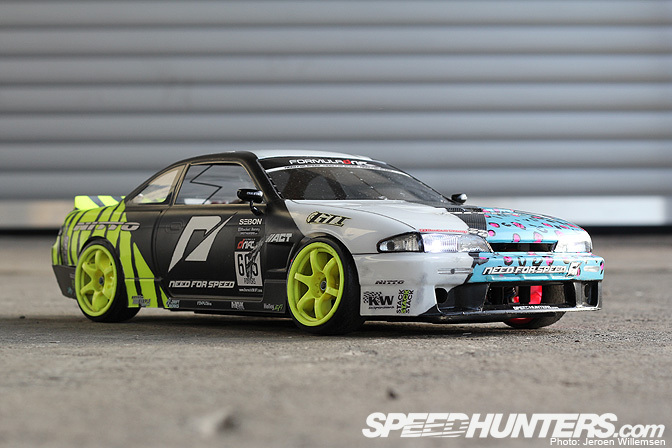 One of the reasons I came to the recent RC Drift event was to see this car. It's a close replica of the Team Need For Speed S14 driven by Matt Powers. I was amazed at all the details the owner was able to put into it. Markus Busch is the person who created this masterpiece after he did the same with the 2010 car you saw in the first feature I did.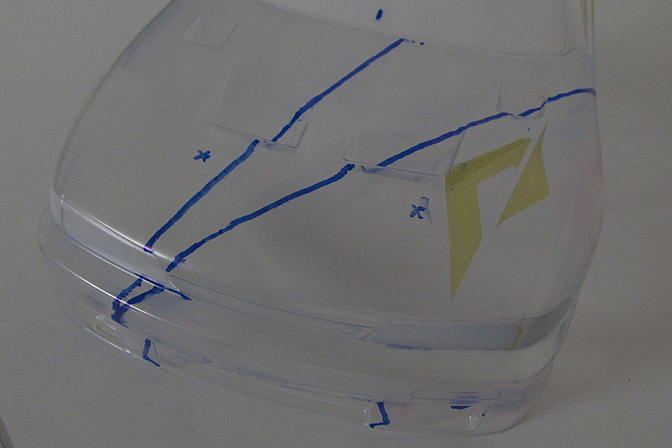 The car started as a blank Yokomo S14 body. You have to cut all the excess plastic to make it fit onto your chassis and after that you can start to paint it. Because Markus wanted to build this as a perfect replica he contacted Matt to help him in his quest.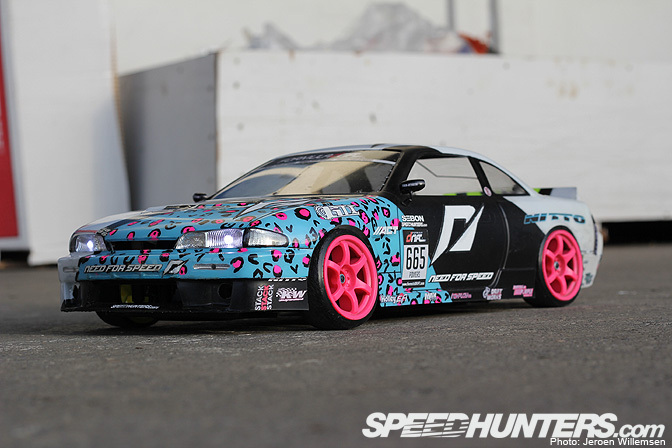 I'll let Markus explain what he did to build this car.
"This time I started with the same Yokomo 1093 Speed S14 Bodyshell, but this time from scratch without recycling the front bumper. The side skirts just had to be cut a little bit more than original, but the rear bumper was much more work."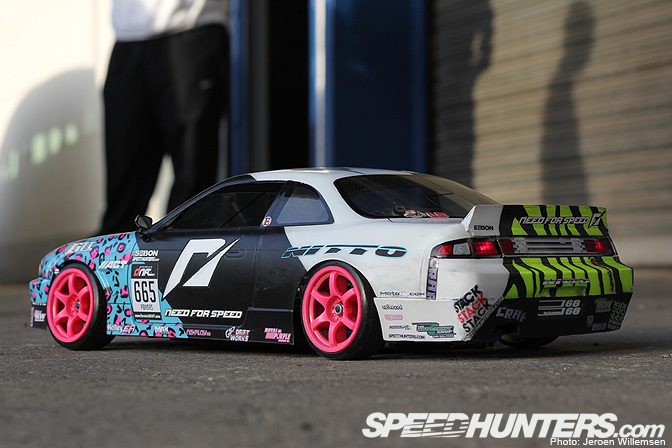 "I took thin polycarbonate pieces and started to build it step by step. I made a ground shape and used shoe goo to fit the thin plates around the bumper so no molding or anything. Easy DIY things everybody can do with just a little creativity. I did the same with the duck wing."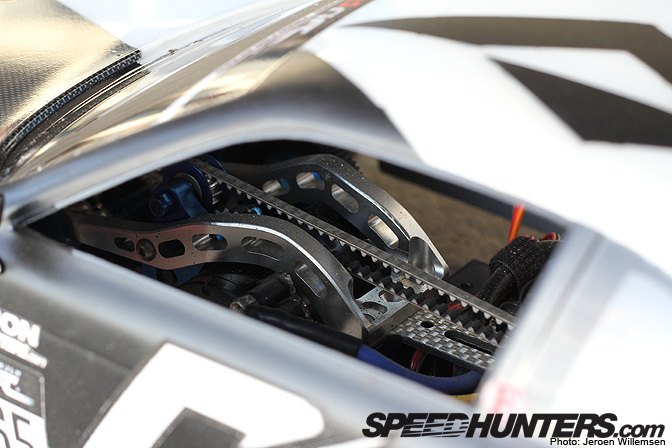 The chassis this car is built on is also made by Yokomo and it's called the DRB. This is also the kit I have been looking for to start my own little RC project.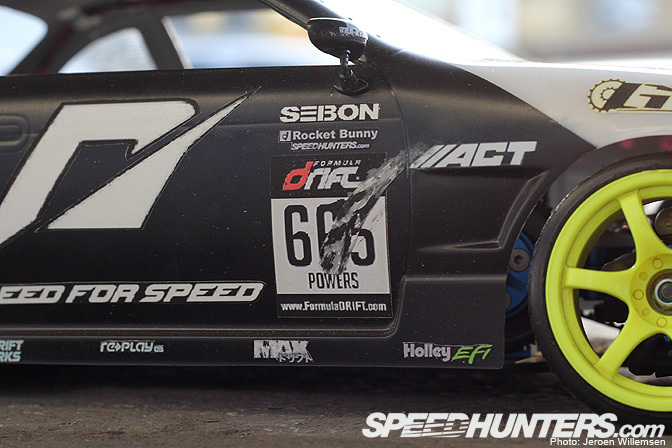 The detail on this car is amazing, right down to the smallest stickers. It even has some battle scars from its encounter with Darren McNamara in Atlanta.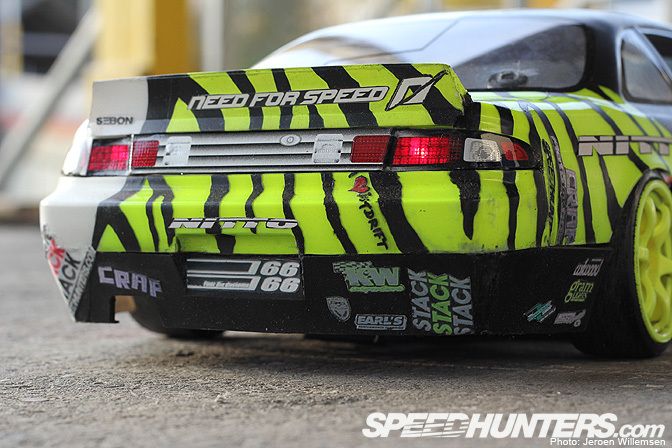 Matt kept Markus updated with information about the new 2011 livery and supported him with pictures and patterns. This enabled Markus to get as close as possible to the real thing.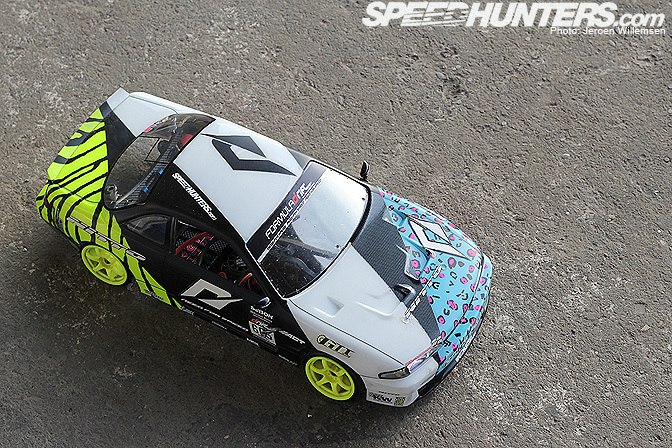 These kind of cars only push me further into buying a car for myself. For a lot of people this is the closest thing they have to own a 'real' drift car. After trying it myself I can understand why it is so much fun to do.
-Jeroen Willemsen
More collectables stories on Speedhunters