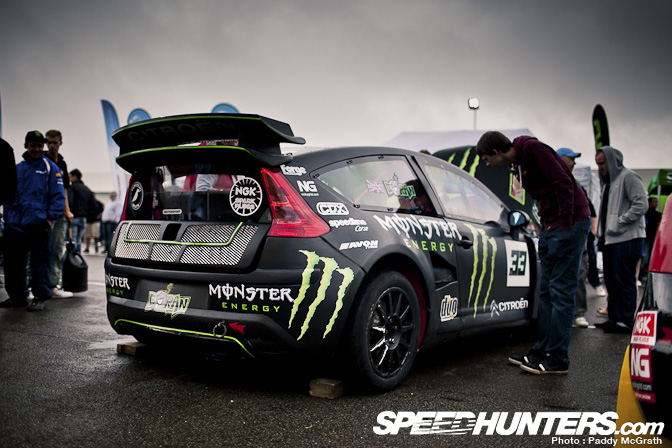 The entire rallycross community has been working hard recently to put itself back on the map. When I was much younger, rallycross was one of the most popular motorsports around with fantastic live coverage on BBC's Grandstand show. Names like Schanche and Hansen were synonymous with the incredibly exciting racing.
In 2010, rallycross became an official part of the X-Games and one of the men flying the flag for Europe at this year's games was England's Liam Doran. Asides from his do or die style of driving, Liam has become a great ambassador for modern day rallycross. It obviously runs in the family as I'm sure most of our European readers will be familiar with Liam's father, Pat Doran, who is a multiple MSA British Rallycross Champion.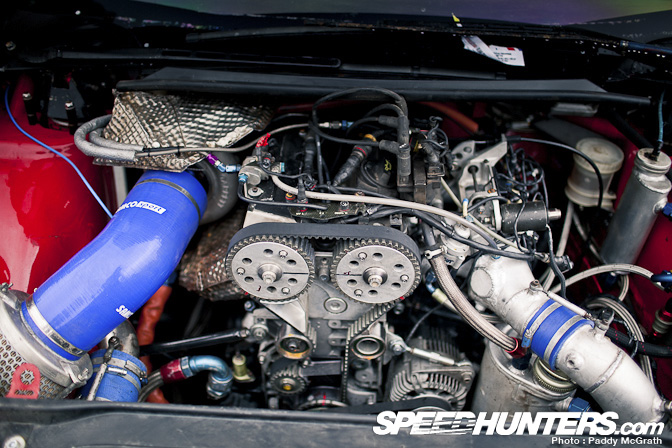 This is the car that Liam drove at the 2011 X-Games and used to beat Marcus Gronholm in the Rally Racing final, netting the Englishman the gold medal. It's a Citroen Sport prepared C4 with a two litre XU7 motor. It's fitted with a Garrett GIK turbo and although it has a 45mm restrictor, it still produces around 520BHP and 530LB/FT of torque.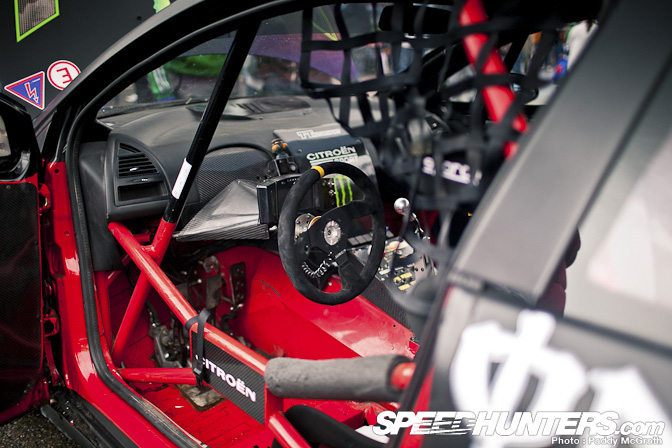 That's enough to propel the car from 0-62MPH in 2.4 seconds. Helping the car to find the traction required to achieve these numbers is a four wheel drive system with a Sachs carbon fibre clutch, CDX joints and a Sadev six speed sequential gearbox.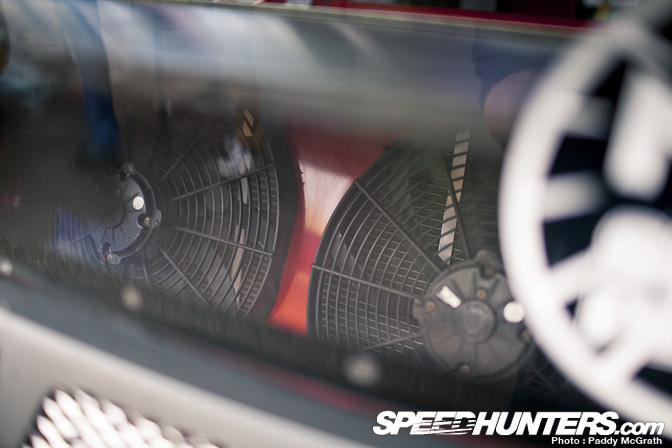 A rear mounted radiator setup helps protect the cooling system in what is quite a physical sort of motorsport.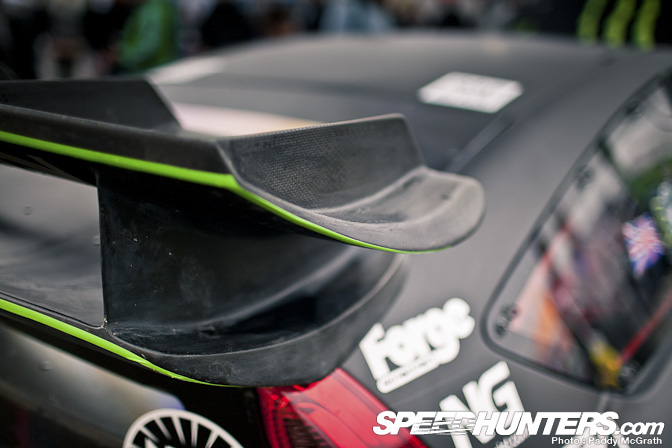 The car weighs in at 1200KGs (around 2645lbs) giving it a power-to-weight ratio of about 434BHP per ton.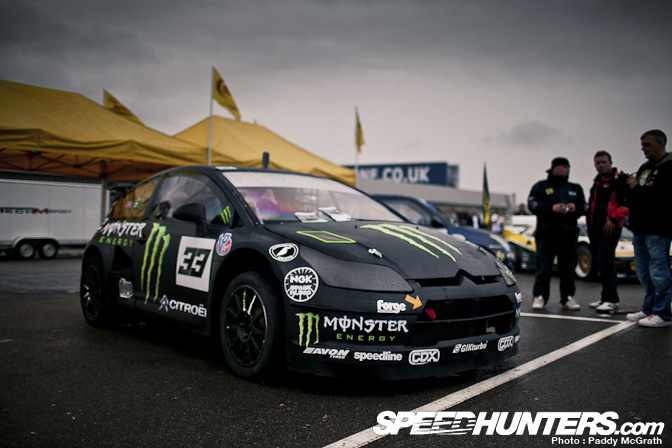 The suspension is an adjustable Sachs system. The Avon wrapped wheels vary from 15″ to 18″ depending on the setup required.
I'm just waiting to get some more details on Pat Doran's RS200 which we will be bringing you a spotlight on shortly.
–
Paddy McGrath