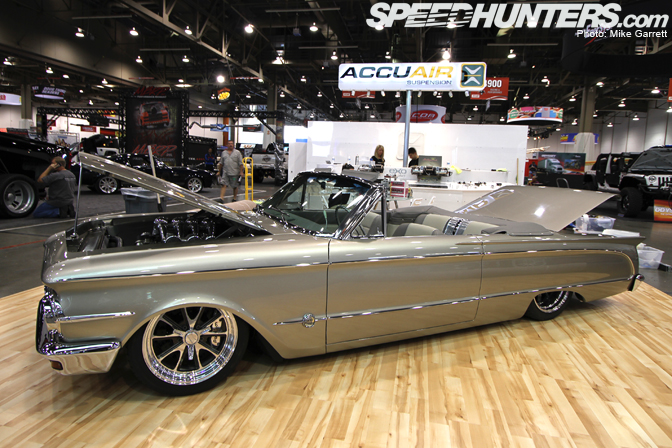 Hope you guys have liked our breakdown of some of the interesting cars from this year's SEMA Show. For my final contribution, I want to share one of my favorite cars from the entire show. Unlike some of the other cars we've spotlighted from SEMA, there's nothing controversial or over groundbreaking about this '63 Mercury Comet convertible.
It just works.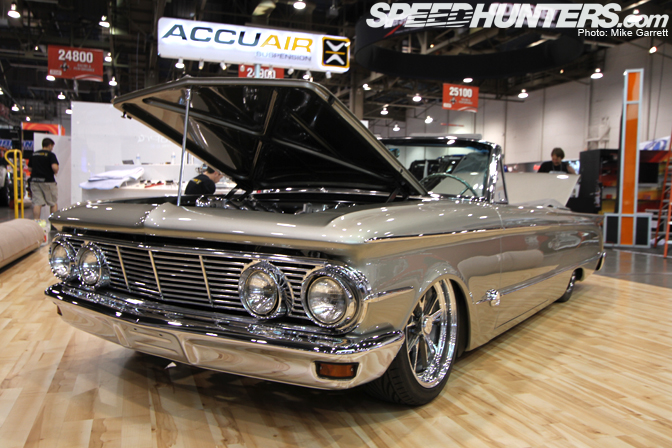 The Comet was built by Troy Ladd of Hollywood Hot Rods and was displayed in AccuAir's booth at SEMA.
What I like is that the body has largely been left untouched. It's smooth, low, and simple.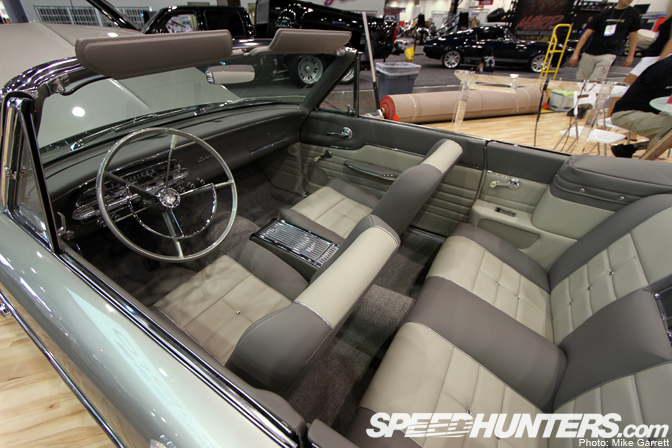 The interior is also very mild and tasteful. I especially liked that the original factory steering wheel is still being used.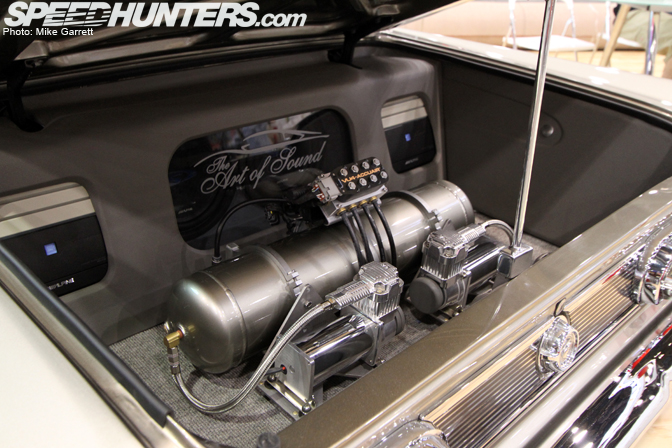 The air tank and a high tech audio setup are tucked away in the trunk.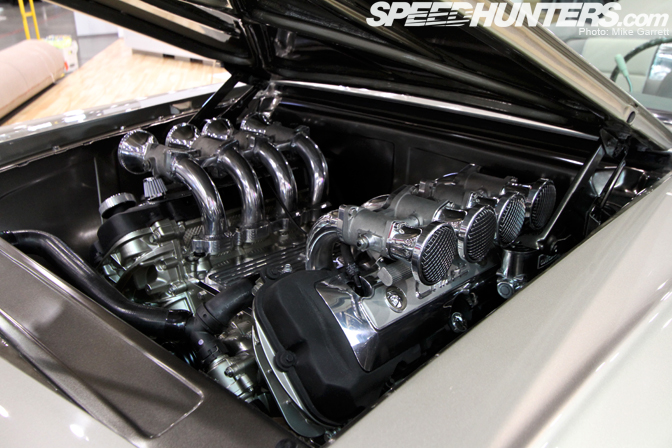 The Comet is powered by a Ford Coyote motor with a wicked looking set of throttle bodies.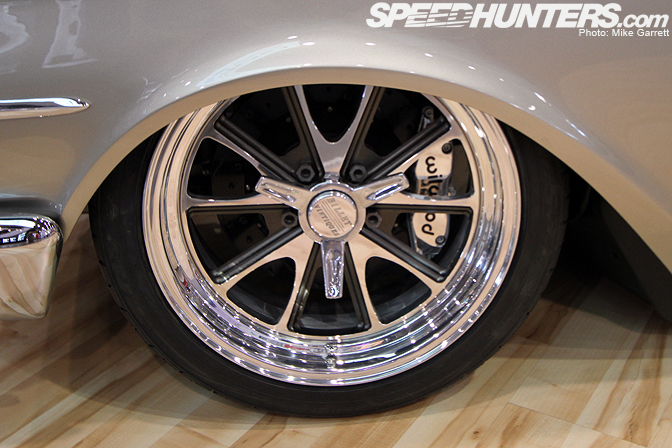 Retro-themed wheels fit perfectly, just covering the Wilwood brakes.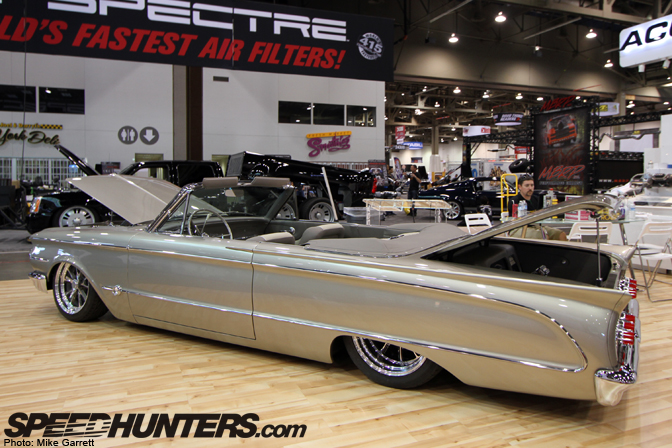 I think Hollywood Hot Rods did a fine job with this build. It might not have the glamour of other SEMA cars, but at the end of the day I think this would be on top of my list to have sitting in the garage.
-Mike Garrett