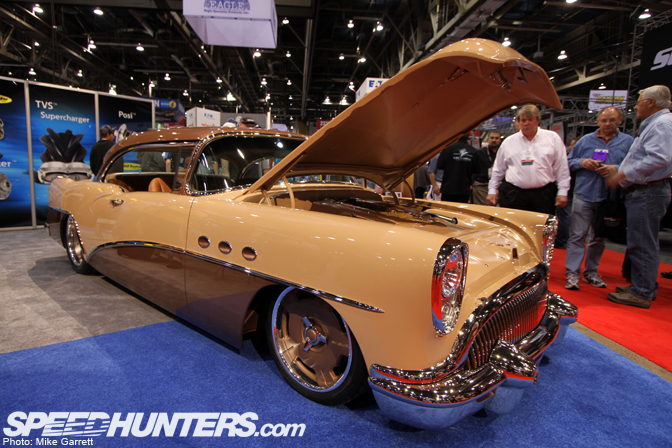 Earlier we looked at a German machine with an American heart. Now let's turn the tables and look at an American classic that features some high tech German muscle under the hood.
If you are at all familiar with the custom car world, then you've probably heard of Troy Trepanier and his shop Rad Rides. At this year's SEMA show, Troy debuted his latest build – a '54 Buick mated with a Mercedes G55 AMG.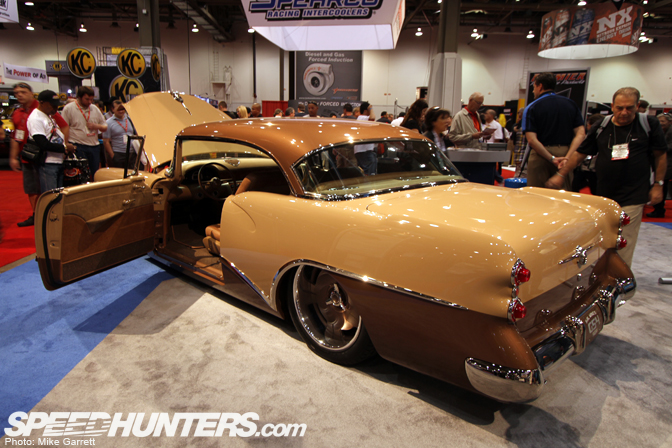 Troy built the car for a customer named Hal Wing, who had the idea to combine a vintage cruiser with the high tech German SUV powerplant. The finished product has been aptly named "G54″.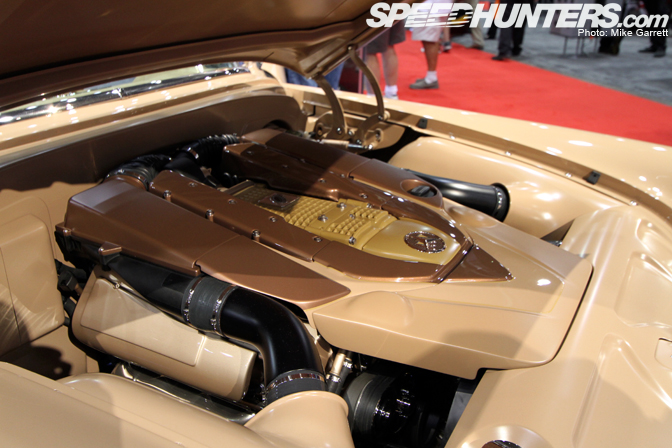 But the concept goes much beyond simply swapping the G55 AMG's supercharged V8 into the Buick…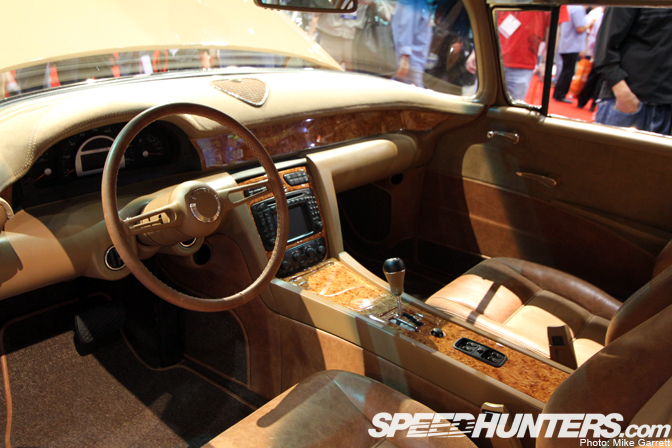 The Mercedes elements continue throughout the car. Especially the interior, which includes the complete nav system and gauge display from the G55.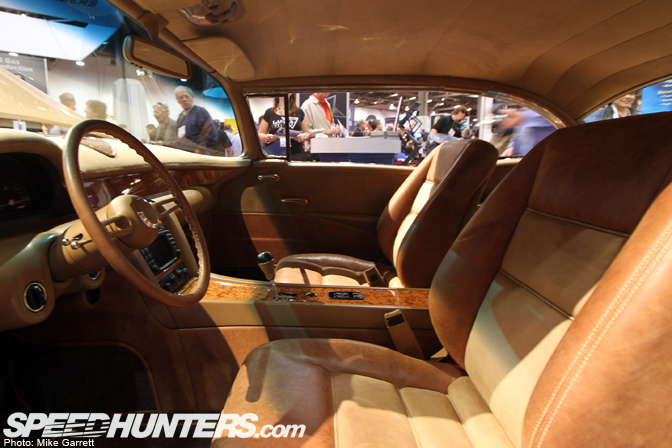 Meanwhile, the leather seats and wood trim give the car the sense of established luxury.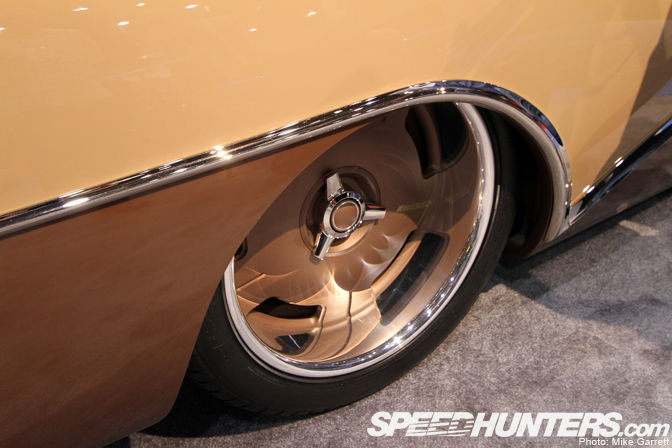 Even the wheels are done in the classic AMG style, but with Buick lettering.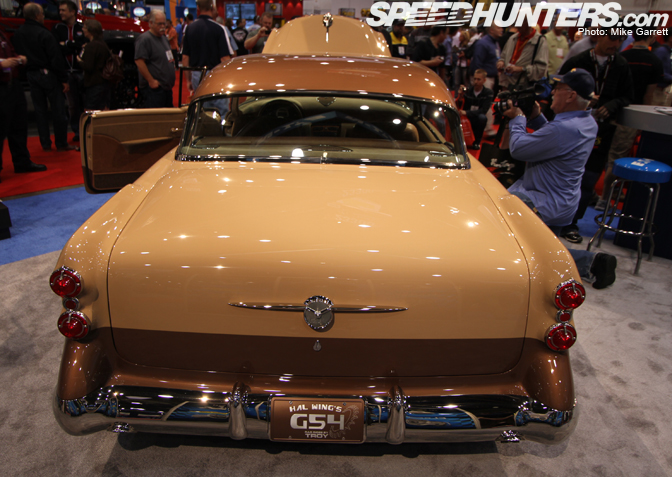 The G54 is a unique and thoroughly complete build. One of the highlights of this year's SEMA show for sure.
Not that we would expect anything less from Rad Rides…