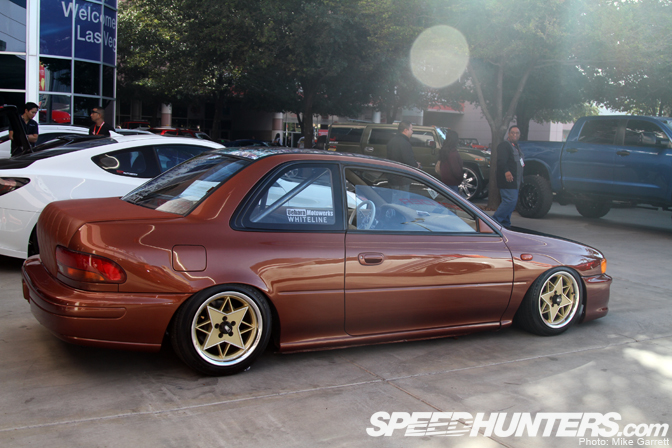 Upon arriving at SEMA this year, one of the first cars I noticed was this first generation two-door Subaru Impreza parked outside. The thing that struck me is that it wasn't built like most Imprezas.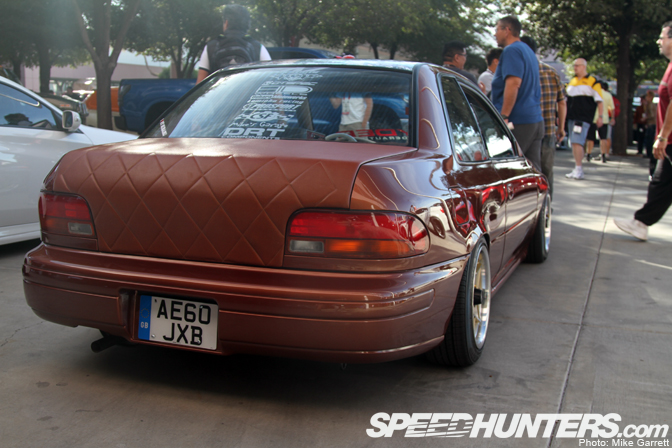 It wasn't done in a Time Attack or rally style. If anything, it was more like a smooth VW show car. It was slammed on a set of 15s via an air suspension kit, and the trunk was covered in upholstery.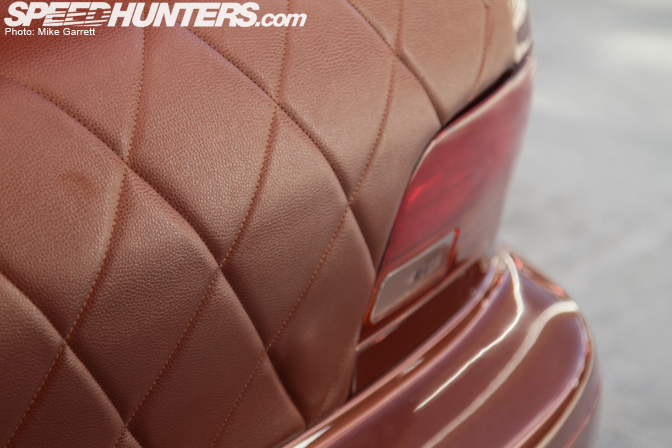 Here's a closer look at the trunklid. I wonder how this stands up to the elements?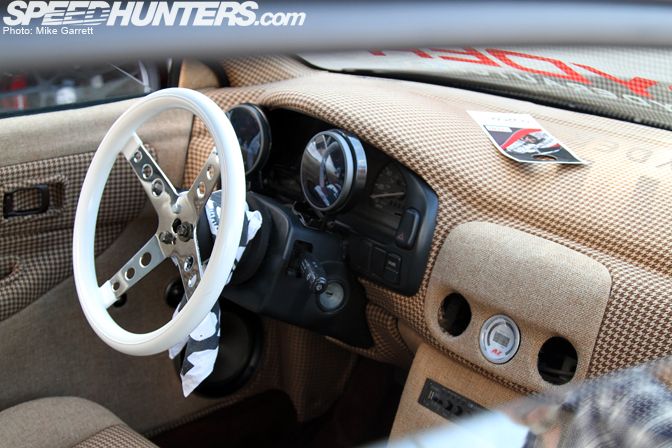 The interior was fully redone, with custom covering over the seats, the dash, and the instrument panel. The four-spoke steering wheel also helps with the old school show car look.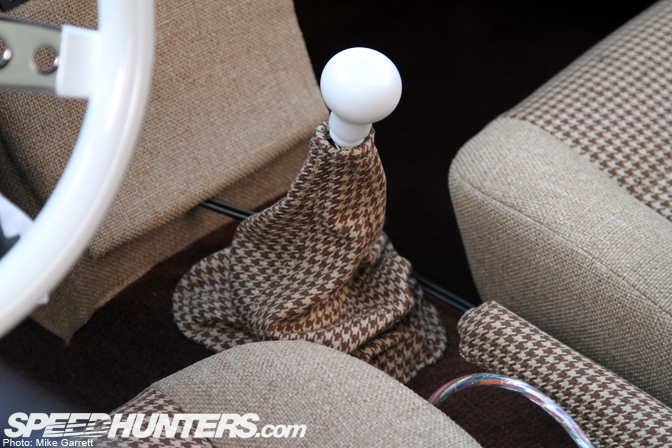 The shift boot and e-brake cover have also been covered in matching material.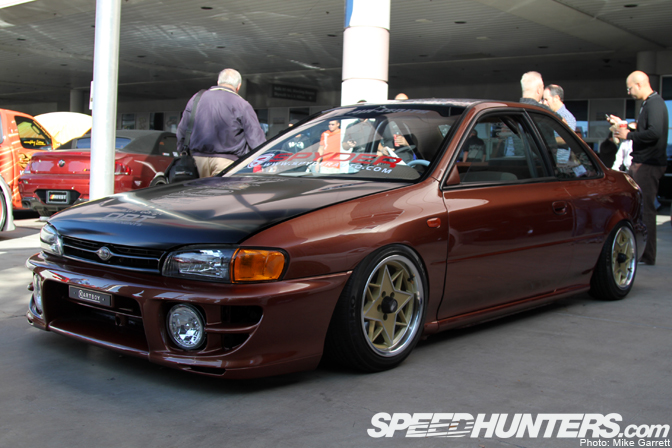 There will definitely be some that scoff at the idea of an Impreza being built into a show car, but to be honest I kind of prefer this to the over the top show cars with massive wide bodies and big brake kits that have never been used in anger.
What do you think?
-Mike Garrett