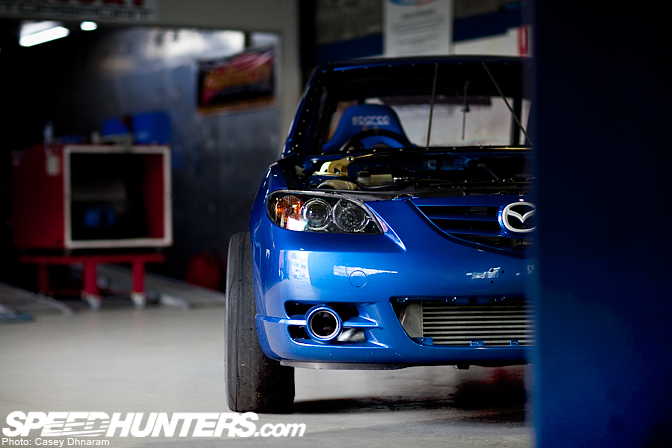 It's not every day that you come across a Mazda 3 like this. While the 3 may be a popular Japanese family car, they're certainly few and far between when it comes to the drag strip.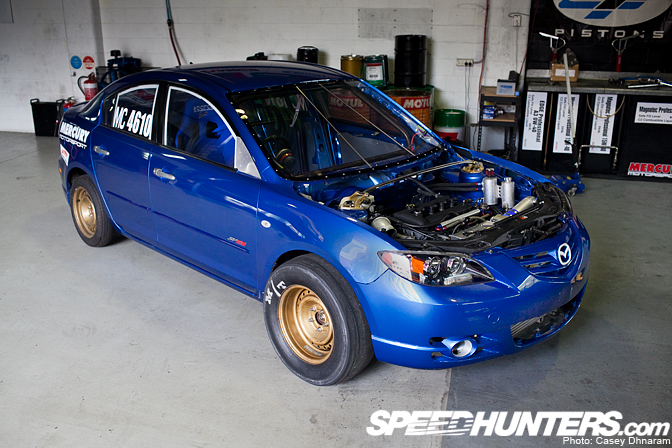 Initially, owner Kurt Scott only wanted a quick street car. But as is often the case, one thing led to another…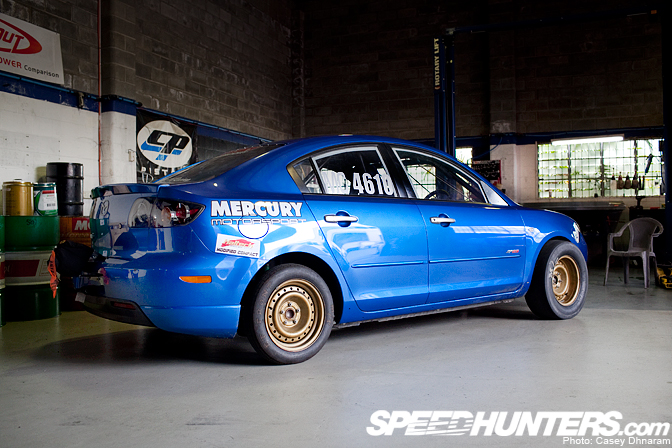 …And his 2005 SP23 became a focused drag car. Enlisting the help of Australian car builders Mercury Motorsport, Scott's Mazda was put on a strict weight diet and given a healthy dose of horsepower.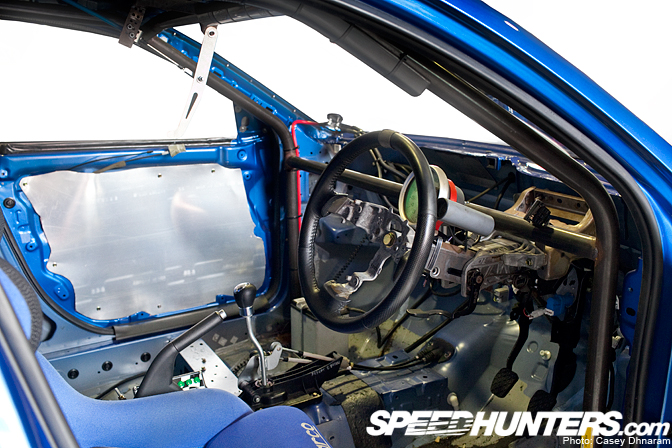 Inside the Mazda 3 has been completely stripped out. Only the bare essentials – such as a tacho and shift light – remain.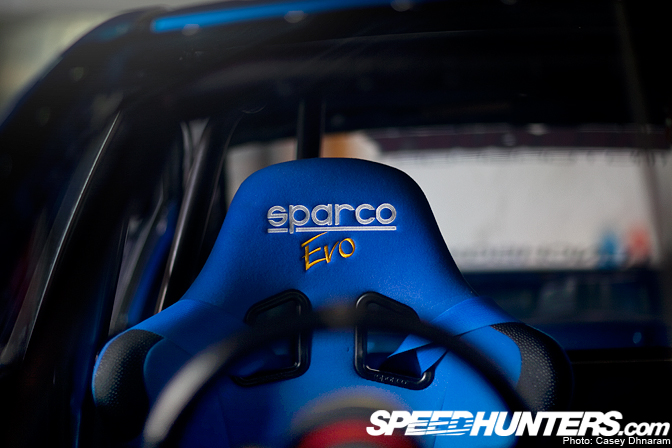 All of the seats were removed, with a Sparco EVO dropped in for the driver.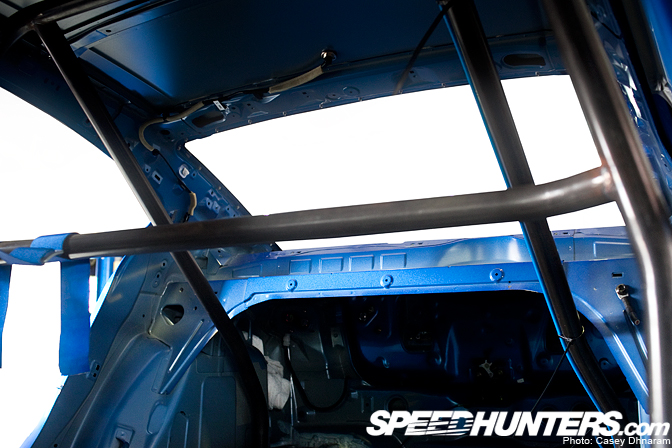 A custom six-point roll cage and harness bar were fabricated by Mercury Motorsport.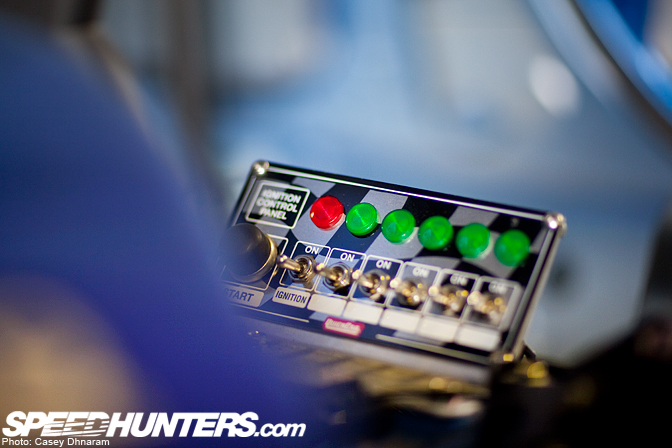 As the cluster and dash have been scrapped, the car's ignition system has been relocated next to the driver's seat.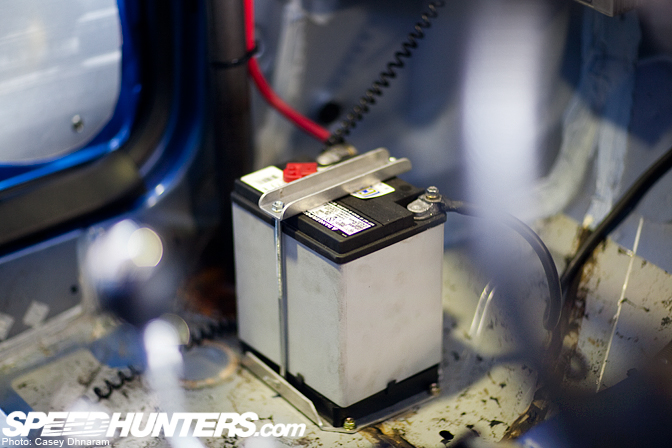 The battery has also been moved, and is now positioned in the passenger footwell.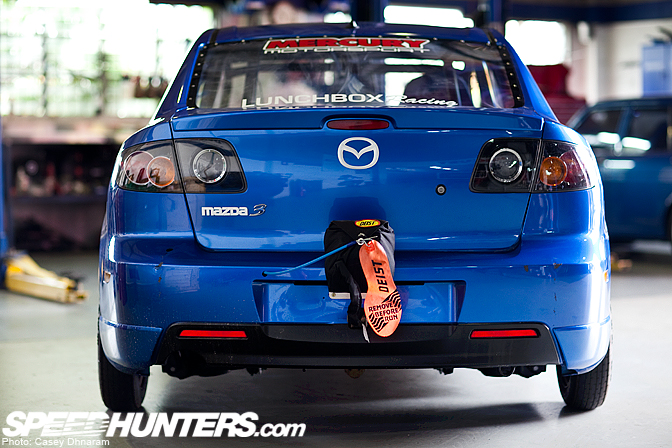 The suspension has been kept very basic and minimal with Tein Super Street coilovers and Whiteline swaybars. As you can see, the glass has also been swapped for Lexan.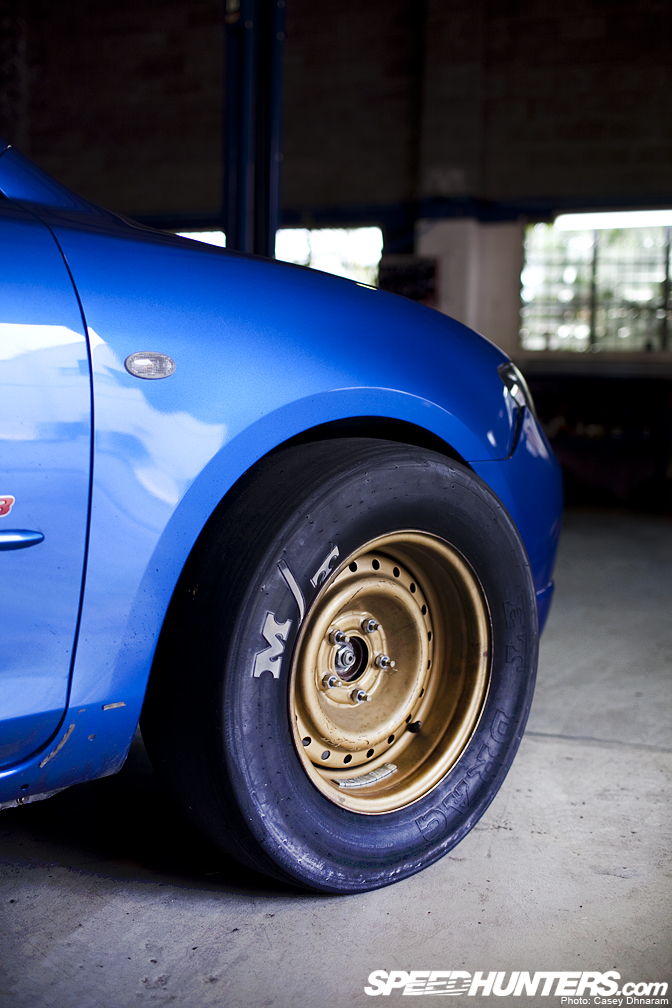 Helping the FWD get off the line are a set of Mickey Thompson drag tyres that are mounted to 15×7 steel wheels.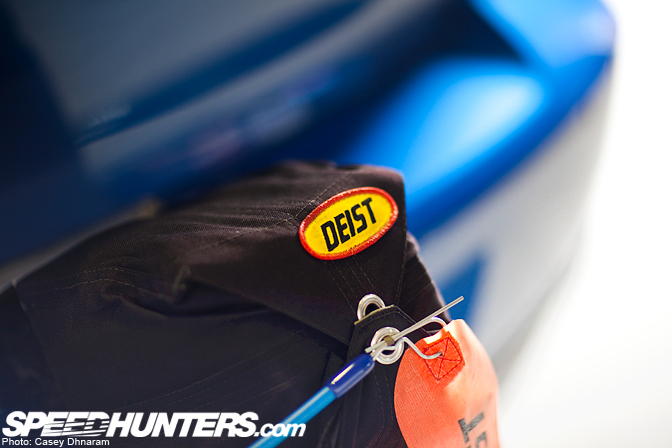 Once the Mazda reaches the other end of the track, Scott has the option of pulling the Deist parachute. The SP23 still retains the original brakes, so deploying the chute is there as a back up.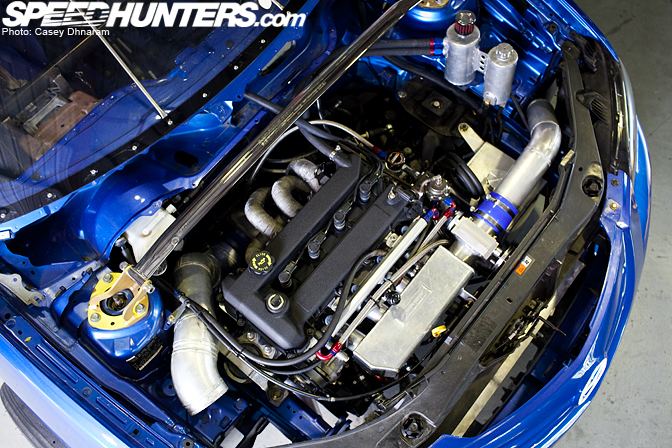 The original motor was rebuilt by Mercury, and now features Pauter rods, Wiseco pistons and a Cosworth head gasket.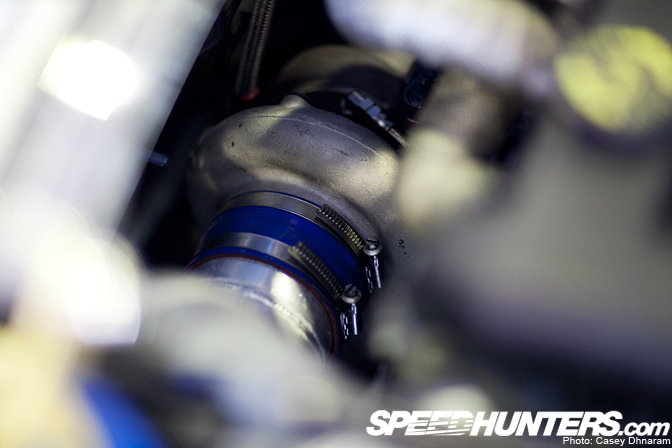 20 pounds of boost are provided by the low slung GT3528R turbo which works in tandem with a 44mm Tial wastegate.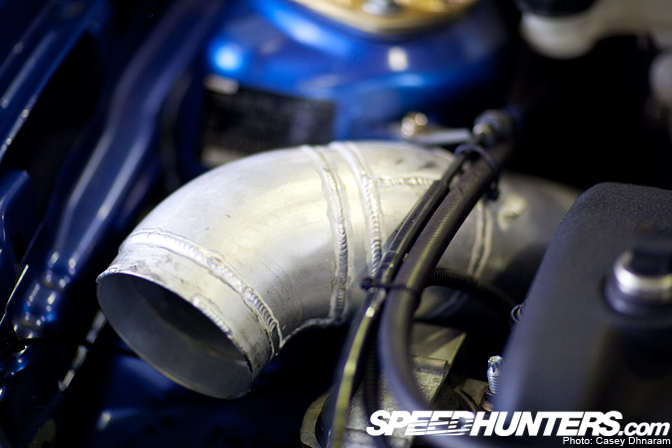 With the turbo nestled down near the firewall, Mercury made up this intake pipe…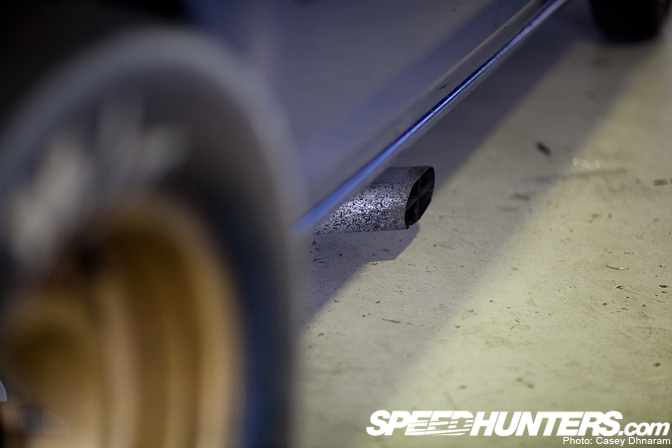 …Along with a side-exit exhaust.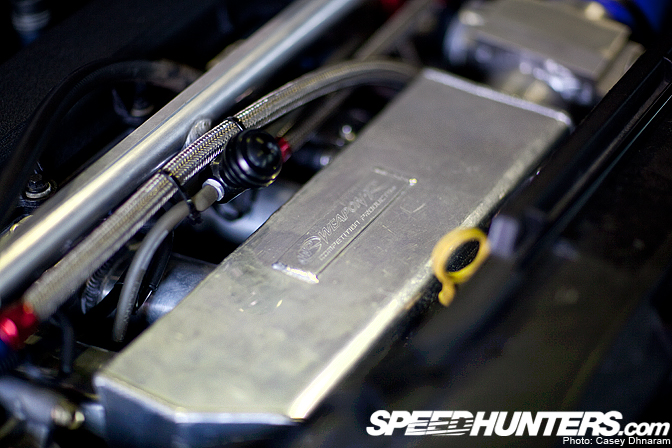 The intake manifold is Weapon R, while a Mishimoto 52mm half-core radiator and Cosworth water pump have been fitted to aid cooling.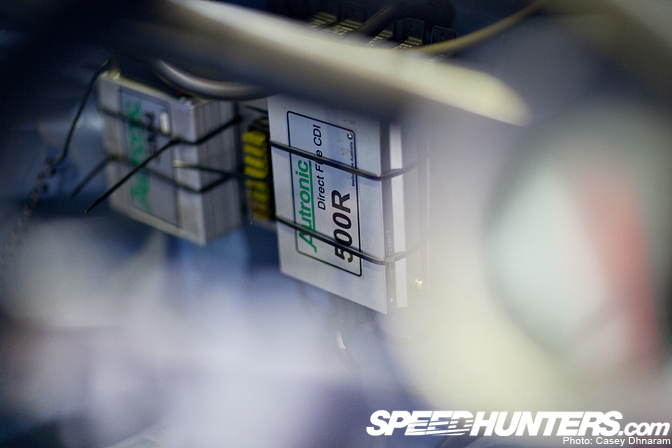 The 2.3L turbo motor is managed by an Autronic SM4 and 500R.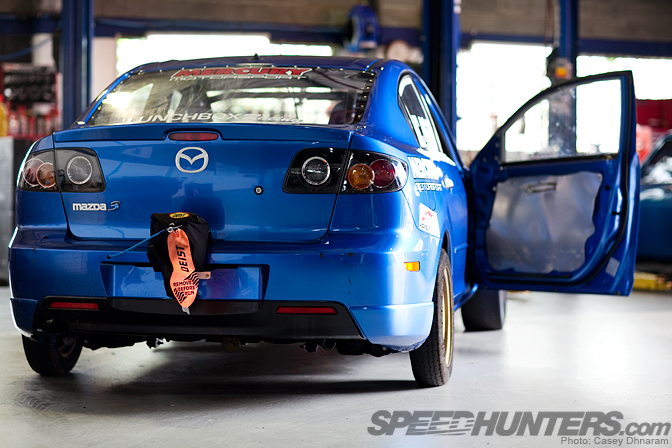 The standard transmission now features a PAR 1st-4th gear set. The clutch and flywheel have been upgraded to a custom NPC single plate.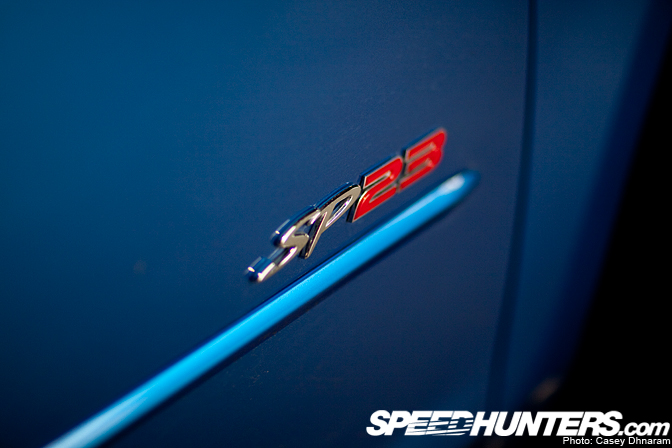 Kurt's SP23 is still a work in progress and is being used for product R&D. Running on E85, it's done an 11.6 @ 130mph pass and produces 405hp at the front wheels. Not bad for a little Mazda! 
-Casey
Mercury Motorsport Shop Feature