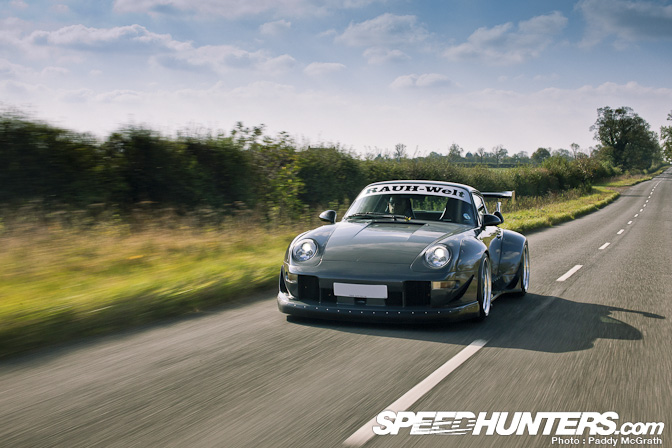 Twenty-eleven has been a massive year for Nakai-san and the Rauh Welt brand – the year has seen RWB expand across the world with the first RWB built cars in the USA and the UK. I'm sure most of you have been following the updates of the illest and Hoonigan Porsches online but I wonder how many of you know about Nakai's visit to the United Kingdom earlier this year.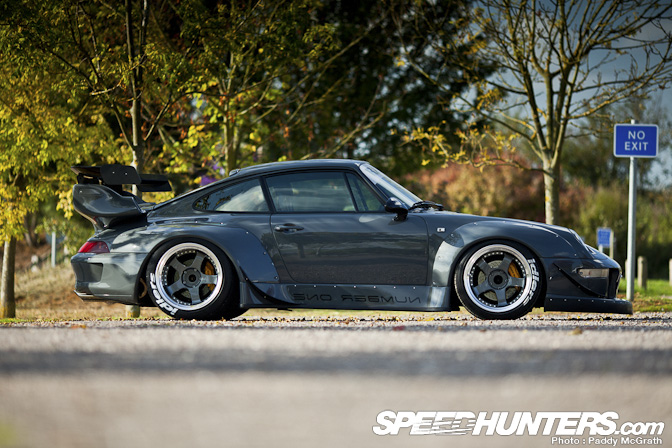 Nakai-san has personally overseen and been heavily involved in the build of each RWB car thus far. He is quite clearly very passionate and protective about RWB. And rightly so.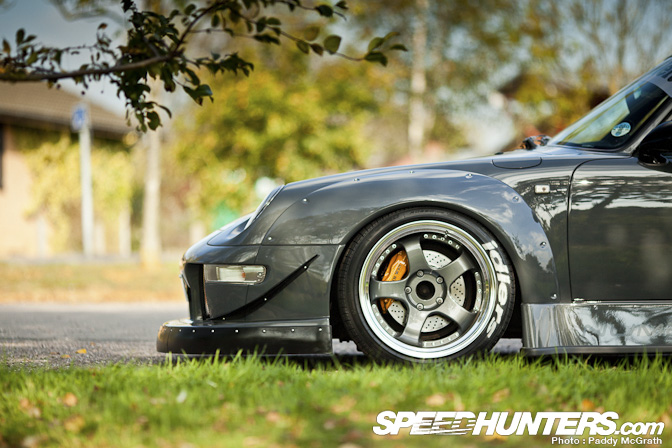 Nakai won't allow just anyone to build a car – he needs to see that whomever he is entrusting his work to is capable, trustworthy and understands the responsibility of holding the rights to the RWB brand.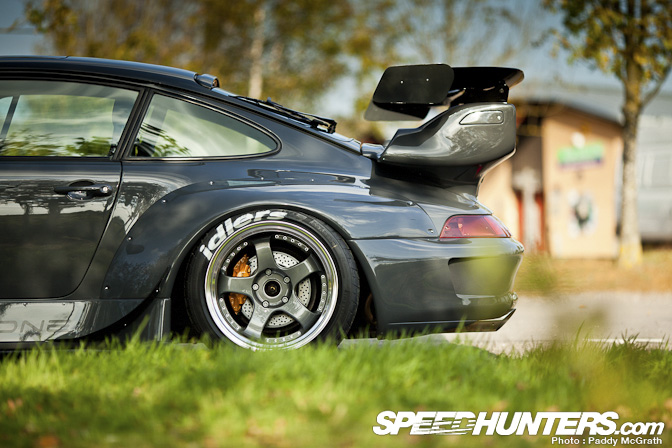 This is where Vogue Auto Design stepped in – meet Europe's first and only Rauh Welt Begriff officially sanctioned dealer and builder.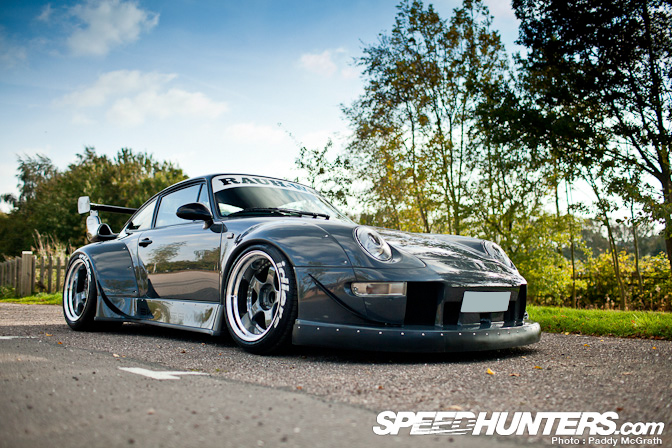 When I first started following the build of Europe's first RWB car through Facebook, I began researching VAD and their history through their own website. It was plain to see why Nakai had chosen to work with VAD as the quality of their work is outstanding. I hope to bring you a look at their wide-arched Bentley Continental GT in the future.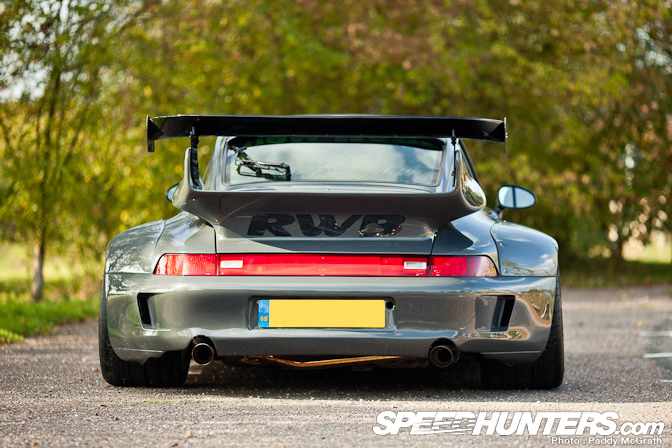 Once the car was completed, I caught a flight from my local airport (in what turned out to be one of the Wright Brothers' earlier prototypes) to Birmingham in the United Kingdom before a short drive south to Northampton and the home of VAD.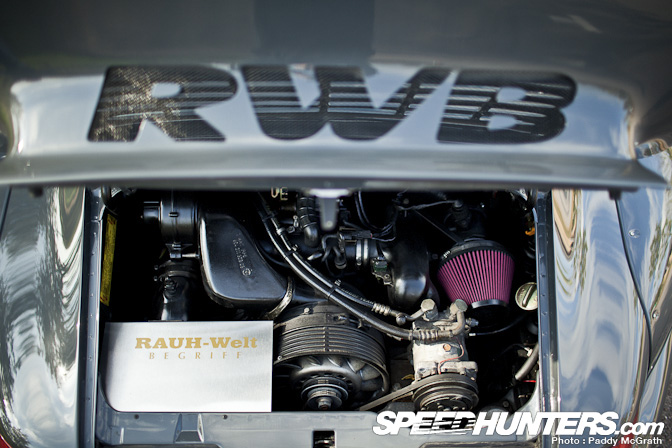 Like most, I've drooled over pictures of previous RWB creations but – and I'm sure others will back me up on this – nothing can prepare you for seeing one in the metal for the first time.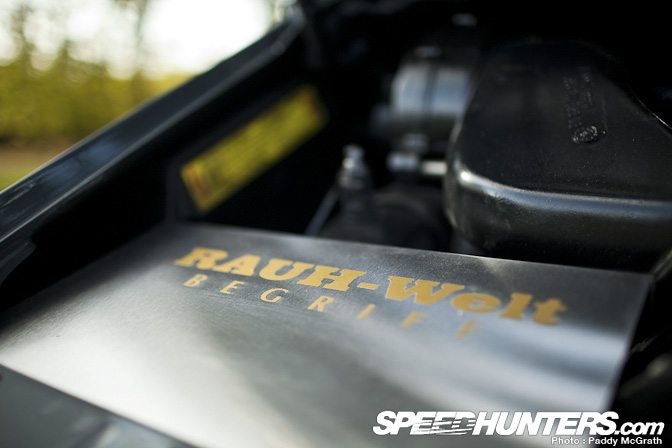 I'd arranged to meet Nick from VAD at a local cafe just outside the small town where VAD is based. Following his directions, I was almost certain I was lost until I spotted Nick driving Number One just a short distance up the road in front of me.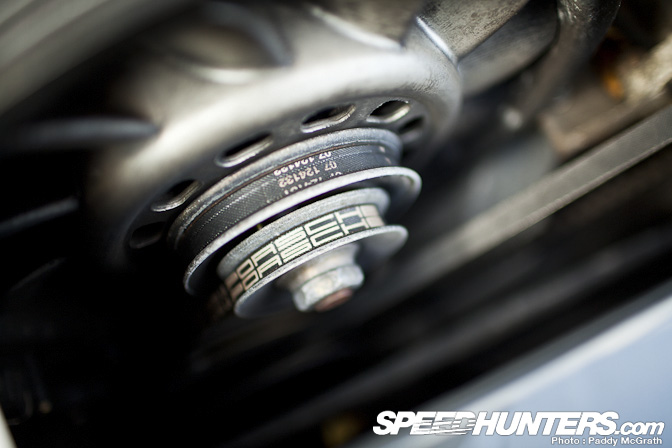 I could spend the next hundred years trying to explain to you the moment when I saw my first RWB, but I'll leave you find out for yourself someday.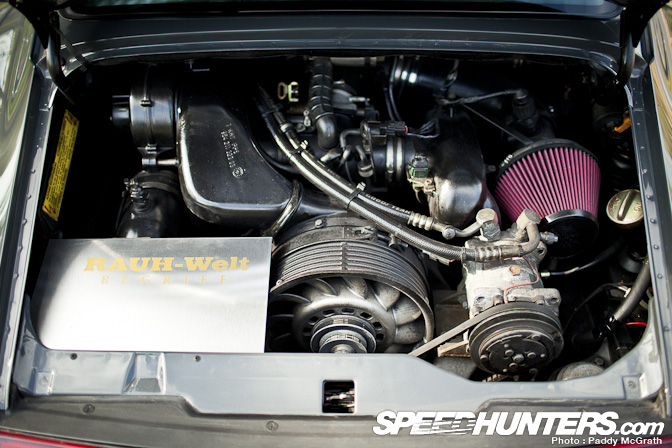 Introductions made and two cups of tea purchased (thanks Nick!) we sat down outside the cafe to talk about the car, automotive life and everything in between.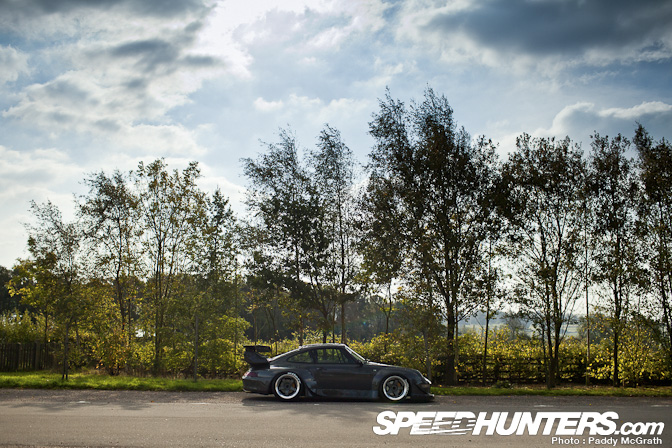 It's really hard to take your eyes off a car like this, it just constantly craves attention.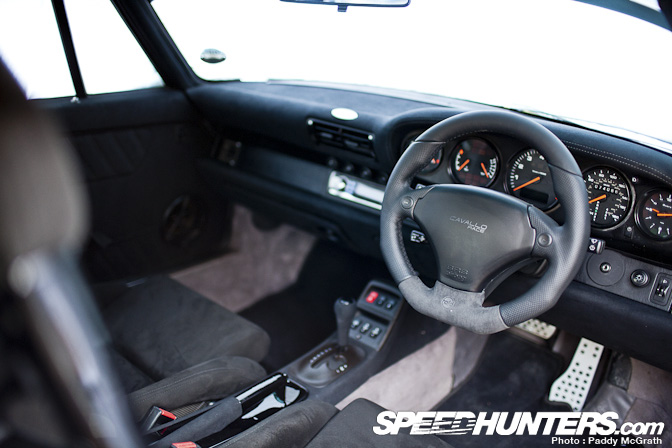 Talking to Nick, it was pretty clear I was in the company of a fully fledged petrolhead. He spoke so passionately about VAD, their past work and the rather exciting future they have in front of them.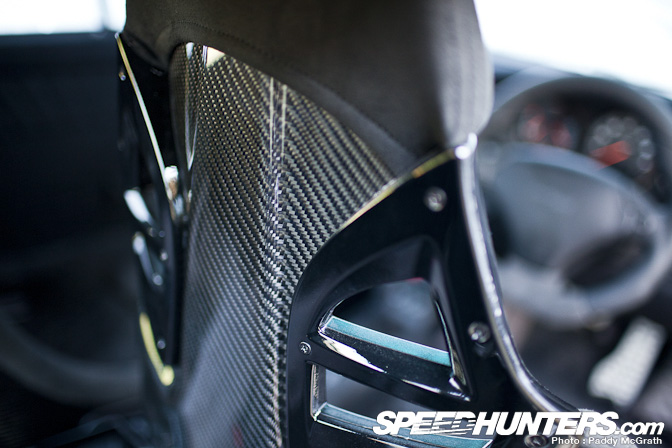 When the first pictures of the completed car were posted on their Facebook wall, there were quite a lot of people asking why VAD chose to go with a tiptronic Carrera, a question which I put to Nick. 'Simple' he replied 'This is my car and I built it the way I wanted it. I've drove manual 993 Carreras and prefer the tiptronic. It still has more than enough power and we have plans to build something a little bit faster in very near future.'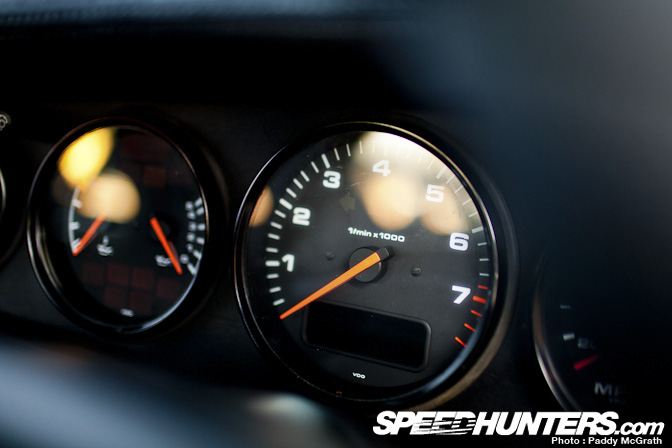 The car is an always evolving project for VAD as they strive to improve upon Nakai's sublime craftsmanship. It's pretty obvious these guys are perfectionists as Nick is quick to point out everything that they still want to change or improve upon. To be honest, it all looked good to me as it was!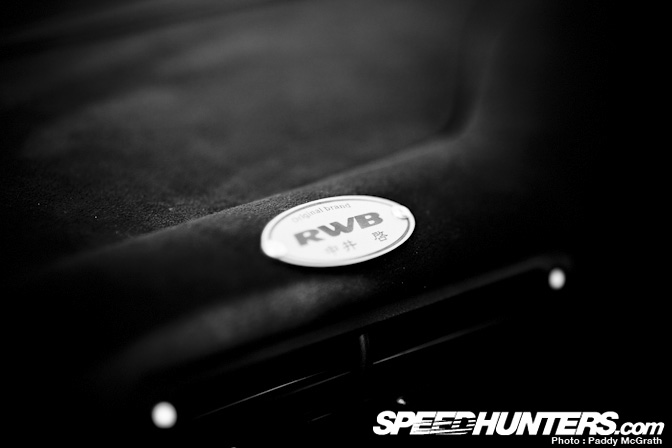 He speaks very highly of being able to work alongside Nakai-san and is quite obviously proud of building and owning the first European RWB car.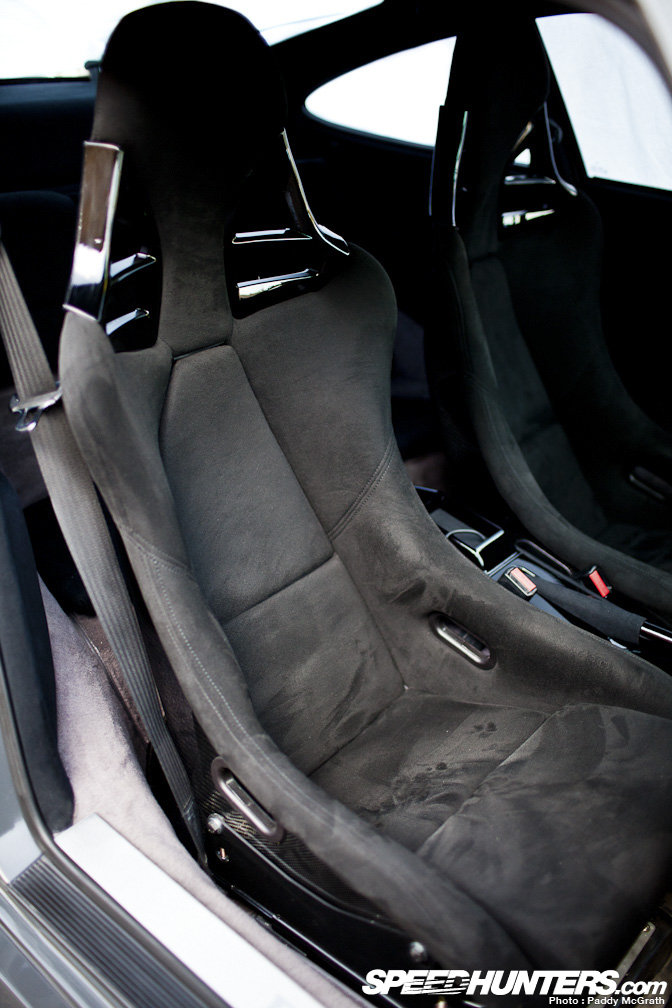 Previous RWB cars have always been in someway track focused builds – Rollcages, harnesses, stripped interiors etc.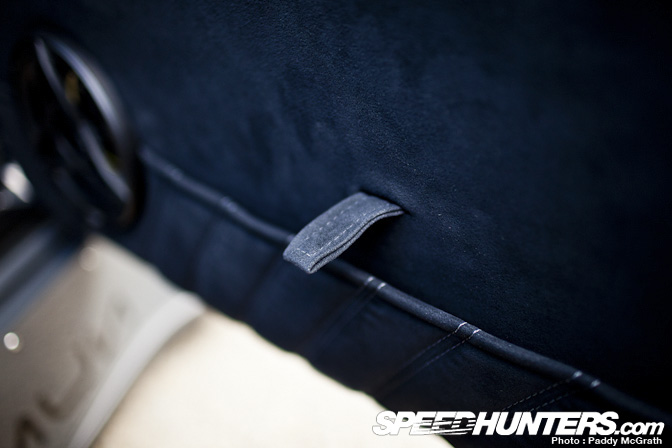 With Number One, VAD & Nakai have created a more complete street car which retains all the expected creature comforts.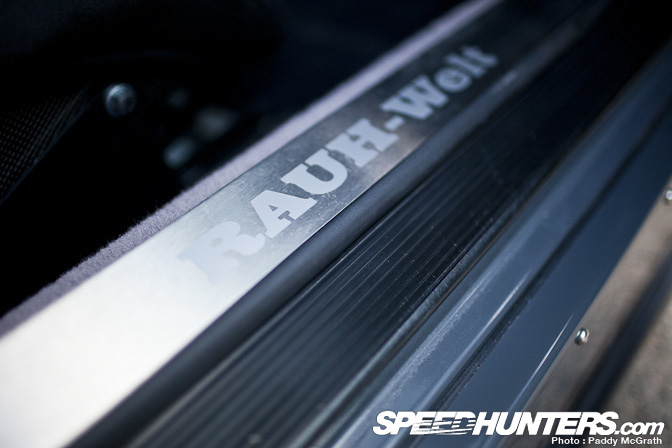 Can you imagine stepping in over these RWB door entry blends every morning?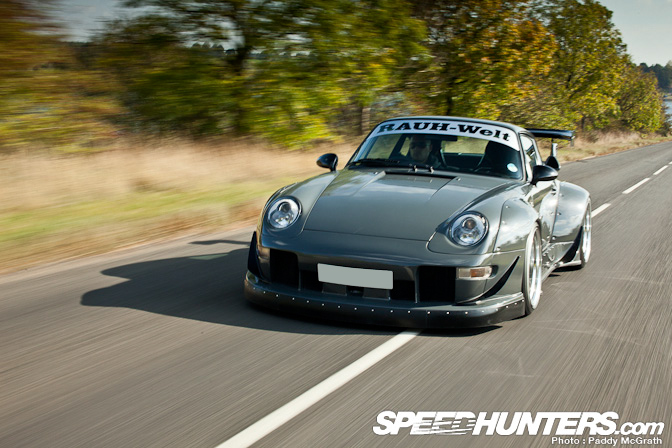 Hitting the roads in the lead camera car, I got to take a closer look at how the car behaves on British B class roads.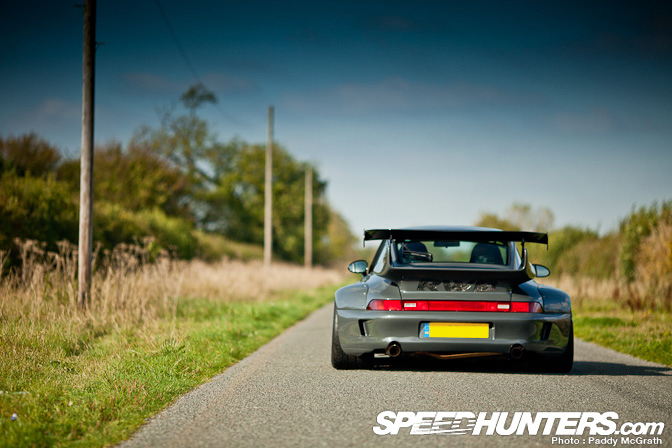 With the car lowered on RWB coilovers atop 18×10.5J and 18x13J rims (front and rear respectively) you'd be forgiven for thinking that this stance would have a negative effect on the handling of the car.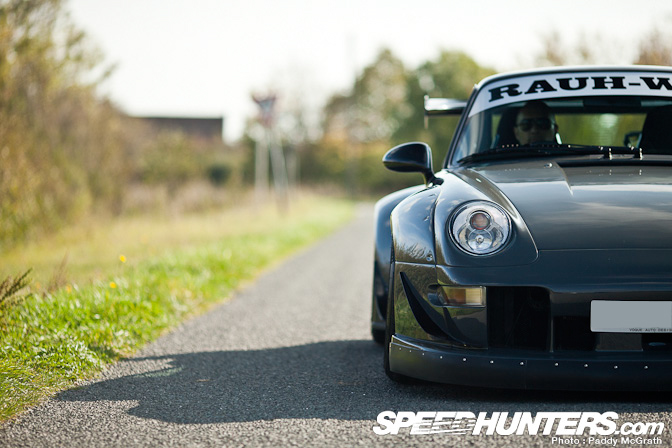 For the record, it doesn't. Careful consideration has gone into the setup and build to allow the car to run so low without the wheels or tyres fouling the arches. This is doing it the right way.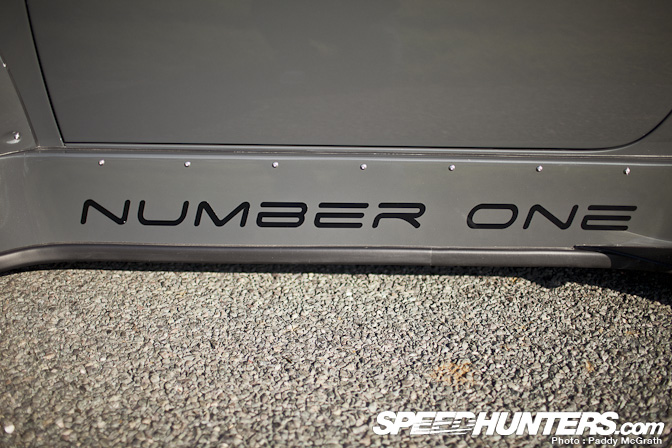 Nakai-san reckoned that this is the most 'complete' RWB built car to date, thus the Number One title.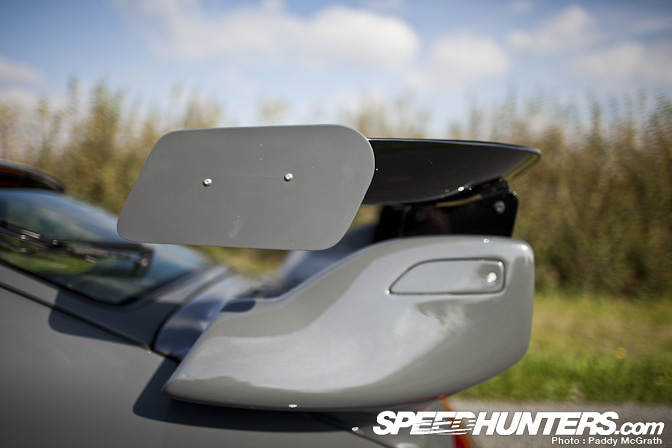 Nick has spoken about how they would like to build their next RWB based project with an RS style duckbill spoiler, just to really emphasize the extraordinary width of the car.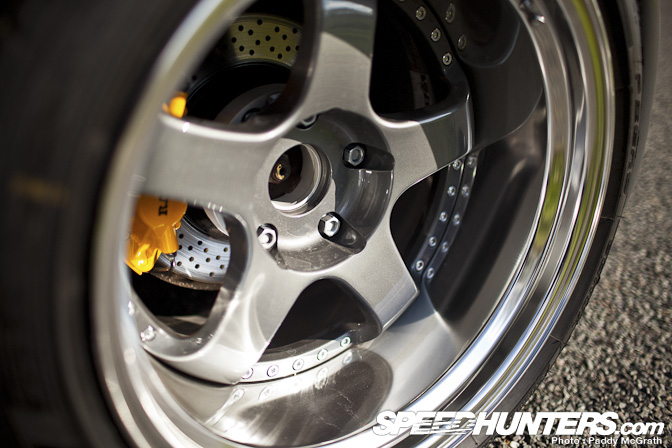 By the time you read this, the car will be sitting on new VAD designed three piece forged wheels which won't require spacers to aid the fitment.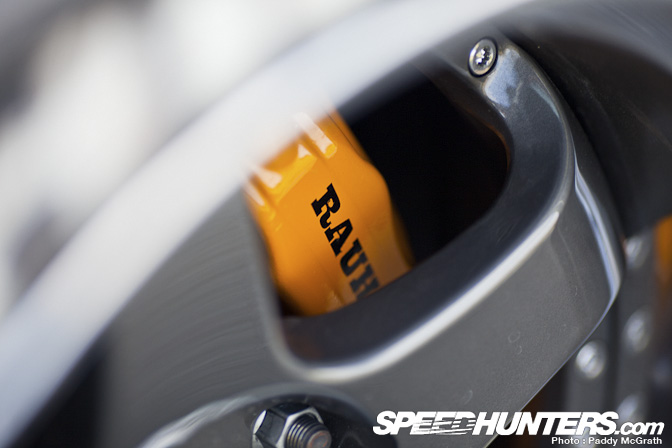 Nick and the crew at VAD will be running a mesh-style on one side of the car and multispoke design on the other.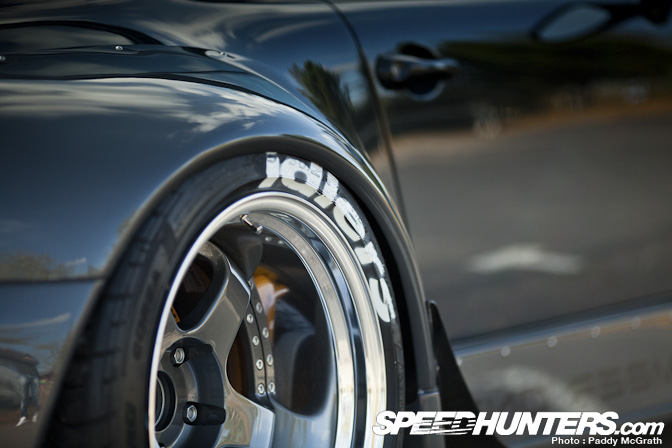 Yes, this is doing it right.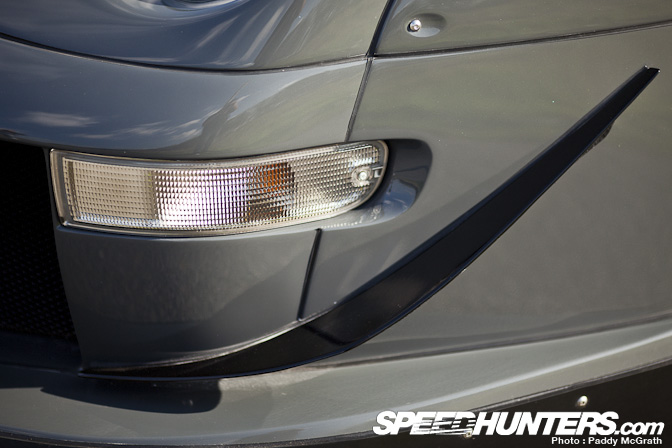 Trying to wrap up a shoot with a car as impressive and complete as this is a challenge.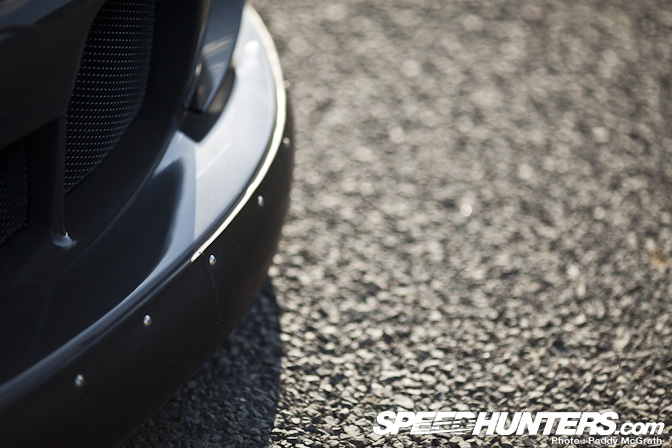 There are so many minute details that I found myself constantly breaking off mid-conversation with Nick just to get that 'one more shot.'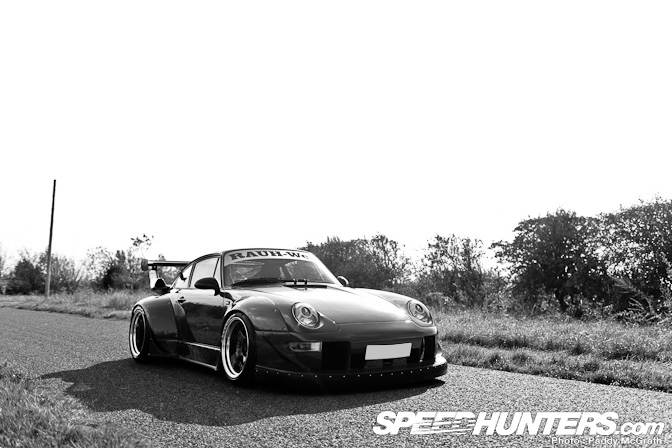 The car doesn't have a 'bad-side' – it's absolutely photogenic from any angle.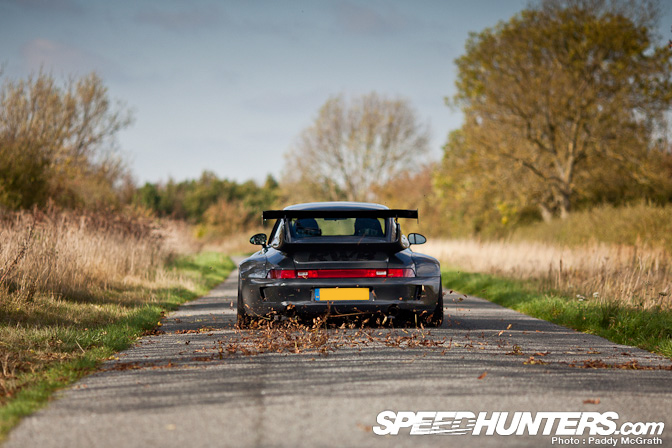 Watching – and listening – to Nick driving Number One away was bittersweet. I don't often say this about cars I feature but I absolutely love this car. To me it has that perfect balance of form, function and originality.
Their next project can't be completed soon enough …
-
Paddy McGrath
More Porsche Stories on Speedhunters
Vehicle Specification
1993 Porsche Carrera VAD x RWB
VAD x RWB Bespoke Extreme Exhaust Package
VAD x RWB ECU Enhancement
VAD x RWB Induction Kit with Racing Plugs & Leads 
RWB Front Bumper
RWB Front Splitter
RWB Front Fender Extensions
RWB Side Rockers
RWB Rear Fender Extensions
RWB Rear Vented Bumper
RWB Engine Cover
RWB Engine Cover Cut-Out
RWB GT Style Street Version Spoiler
RWB Coilover Suspension
RWB x SSR Wheels F:18×10.5J R:18x13J
F:265/35/18 R:335/30/18  
RWB Alcantara Street Interior Program
RWB Carbon Fibre Lightweight Racing Seats
RWB Steering Wheel
RWB Pedals
RWB Door Entry Blends
VAD Colour Change