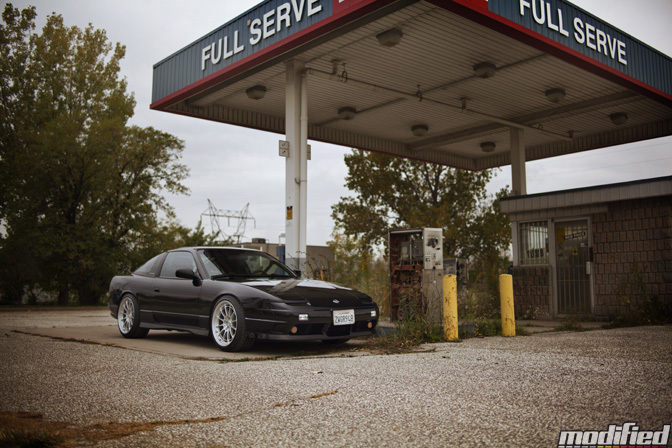 The definition of a sleeper car can be different depending on who you ask. For some, the exterior has to be completely stock looking. Even the wheels. But underneath the hood an engine with loads of power lurks. When I set off to build this particular 1991 240SX, I knew I wanted to keep it very simple and mild from the outside but enough get up and go to open some eyes.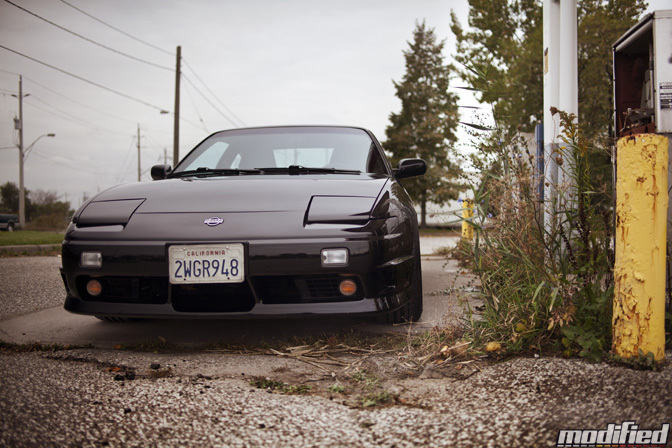 Sticking with the OEM JDM Type-X aero off the 180SX, I felt the car would retain much of its original look but with a hint of aggressiveness. Most people that encounter this car don't think much of it, which was exactly the goal of this build.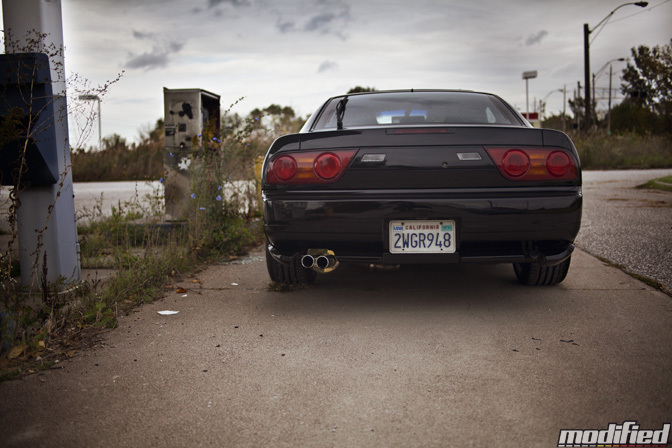 Even from the rear the car looks muted with a twin tip muffler that resembles the OE setup.  It also sounds exceptionally quiet for a 3-inch system. When (and if) you hear this car coming, there's no obnoxious exhaust note rather a low rumble. Those with a keen ear will easily note that this S13 doesn't have a 4-cylinder under the hood, others don't notice a difference.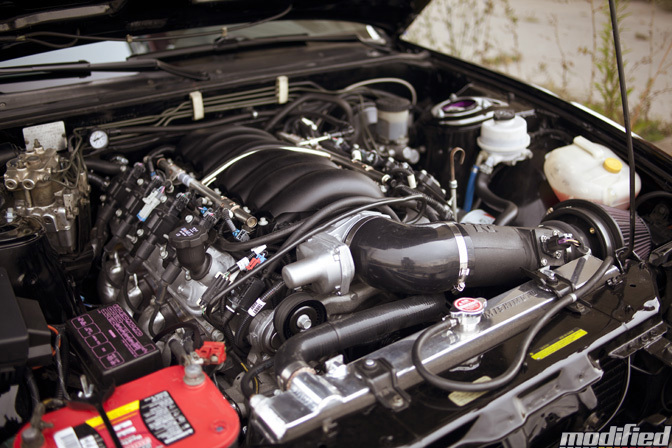 Under the hood is where the surprise lies. A GM Performance e-Rod LS3 engine package has been mated to this S13 chassis. It produces 430hp and 424ft-lbs of torque right out of the crate. Rumors state that it's under rated but this car has yet to see a dyno so it's hard to tell exactly how much power is being put to the ground. This particular setup is 100% emissions compliant retaining GM specific cats, charcoal canister and ECU parameters. See, you can be green and still shred some tires along the way.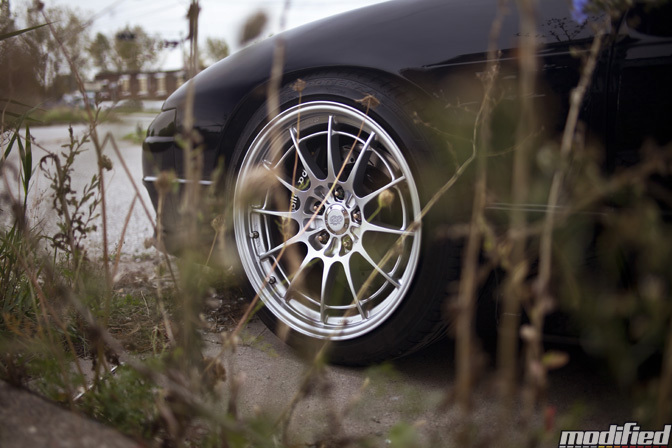 Silver 18×9.5 Enkei NT03+M wheels with 235/40R18 Bridgestone Potenza S04 tires keep inline with the understated exterior. Look a little bit closer though and you'll spot a Wilwood big brake kit up front. This car needs to be able to stop in a hurry considering the power it's putting down and the Wilwood calipers do a great job without breaking the bank.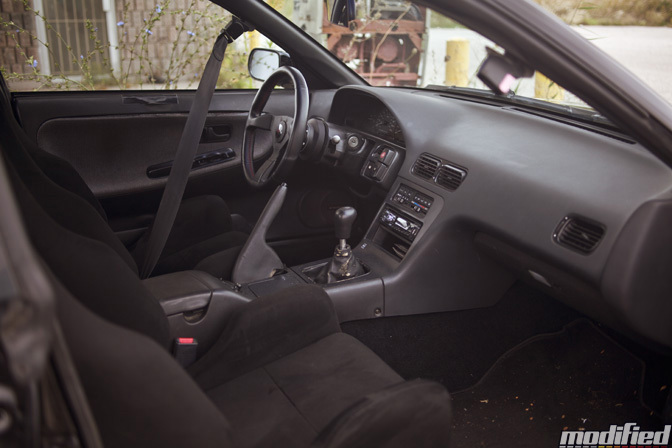 The interior keeps things simple with a Personal steering wheel on a Works Bell quick release and Corbeau GTS II seats being the only aftermarket upgrades. You'll also notice that the trim is far from perfect. I've been contemplating replacing it with pieces in better shape but I've somewhat grown attached to the weathered look.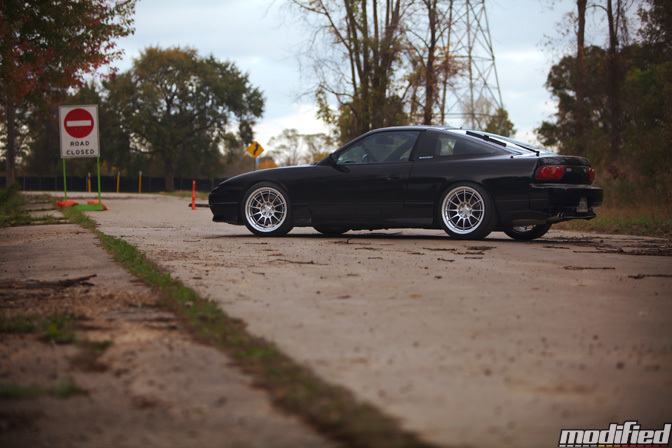 Driving this car around proves rather amusing due to the puzzled looks that most enthusiasts give when they hear it drive by. However, the most satisfying feeling is when no one looks at the car at all, especially the Police.
-Peter Tarach
For a complete look at the build visit: http://zilvia.net/f/chat/385069-ls3-build-thread-s13-hatch-hate-v8.html