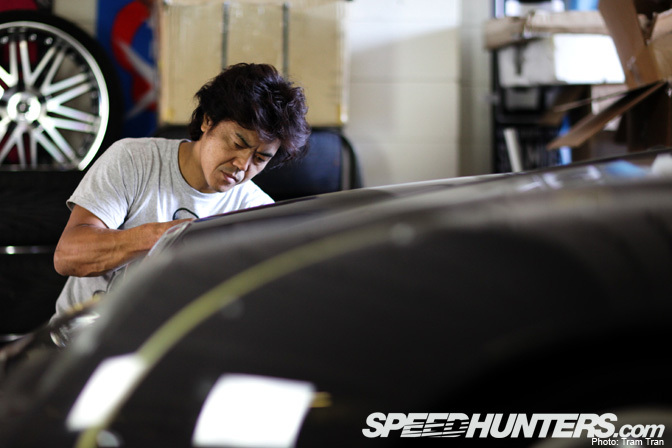 Nakai-san of RAUH-Welt fame is currently in California assembling the first US-built RWB Porsches. Photographer Tram Tran popped by Fatlace Paddock the day prior to RWB USA's official opening to see Nakai-san in action.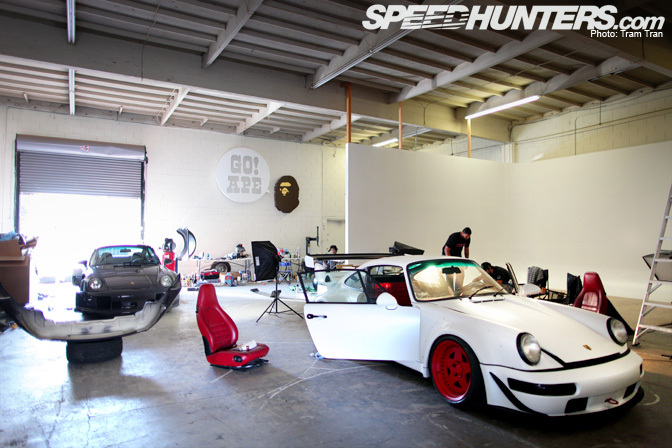 Here you can see two of the three Porsches that are being prepared including the white Hoonigan 911 and one for a customer in Maryland. The green Illest 964 was getting tuned at FFTEC when we popped by. Mayday Garage are next in line, with Nakai-san later heading to Texas to complete their 993.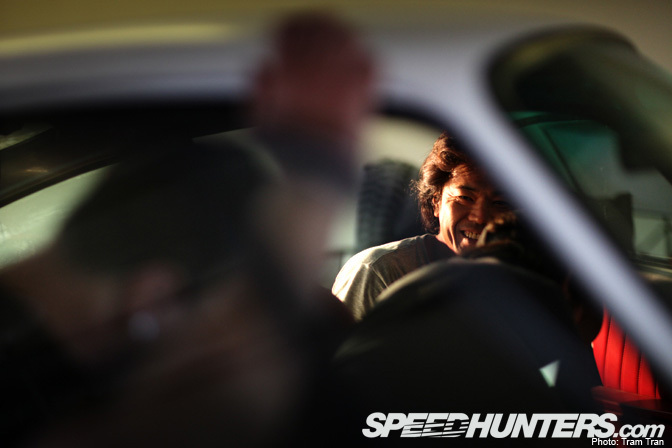 Nakai-san flew in from Japan on Wednesday and has been busy working around the clock on the three Porsches.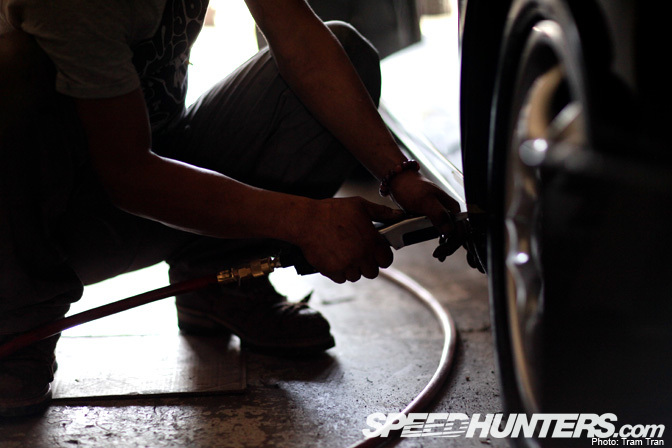 Nakai-san has been travelling a lot recently, having added the RWB touch to Porsches in Thailand, the UK and now the States.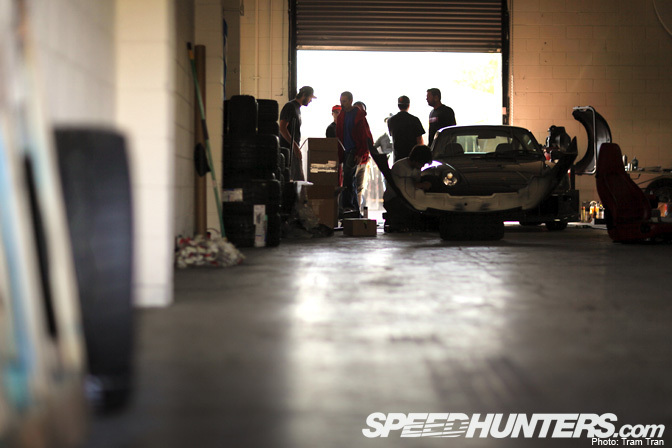 The three Porsches are currently on their way down to Las Vegas, so keep an eye out for them at SEMA.
- Charles Kha
Photos by Tram Tran