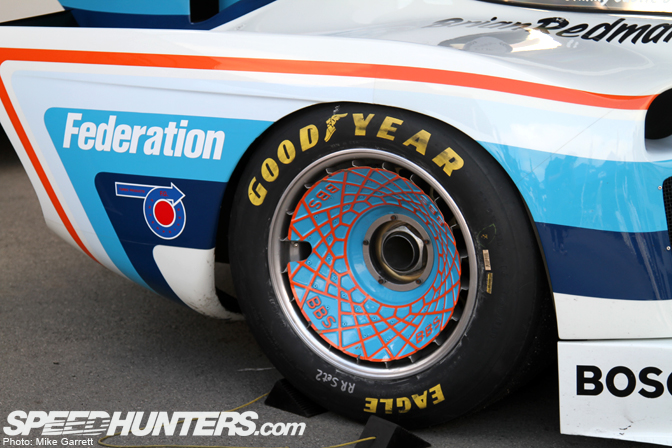 As I navigated the paddock at the Rennsport Reunion overwhelmed with Porsche race cars from every era, I started taking notice of the different sorts of wheels outfitted to these racing machines. I then figured it might be fun to do a little gallery showing some of the cool rollers I came across.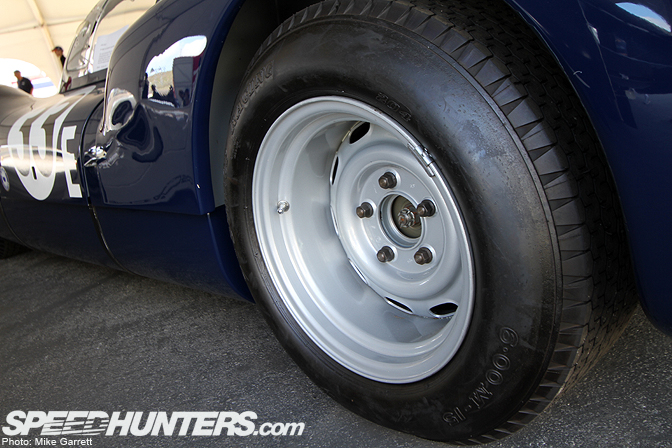 There were so many different types of competition wheels. From the wide steelies of the 1967 906E…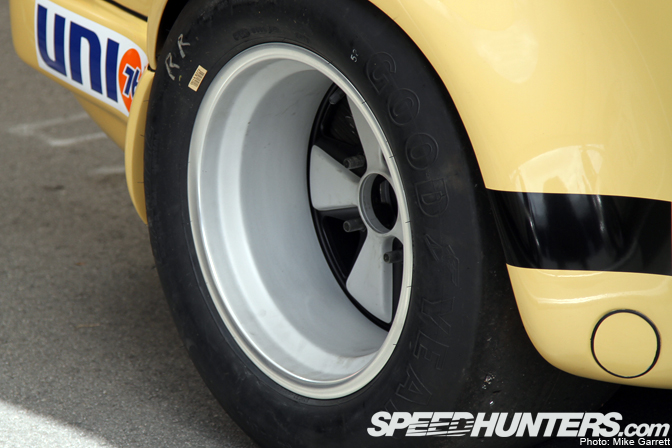 …to the even wider Fuchs and fat Goodyear tires on this 911 RSR.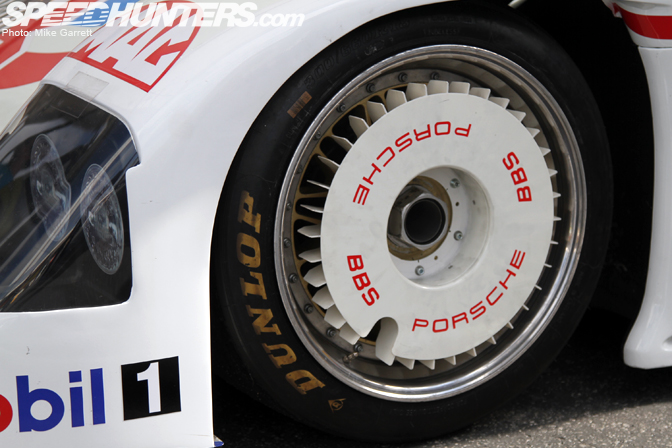 Then of course you have the famous aero covers of the late '70s and '80s.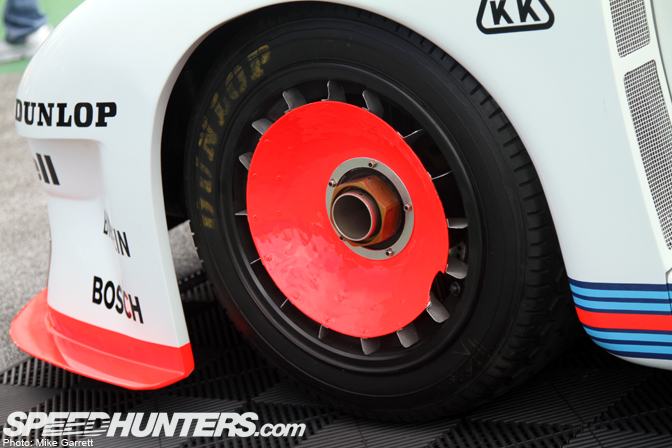 Some of these aero wheels were rather primitive looking, like the ones mounted on the "Baby" 935.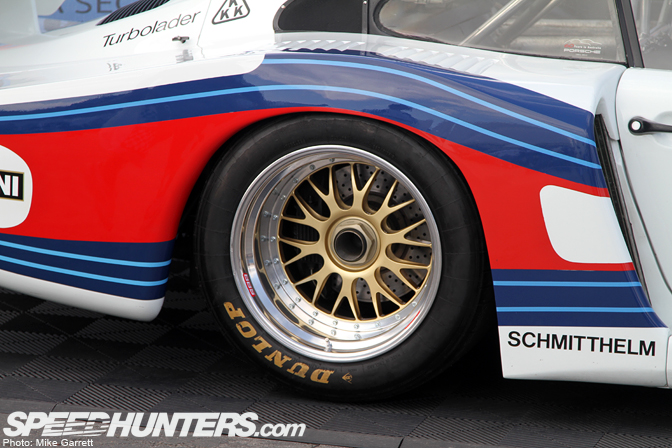 Meanwhile the BBS wheels on the "Moby " 935 were exposed.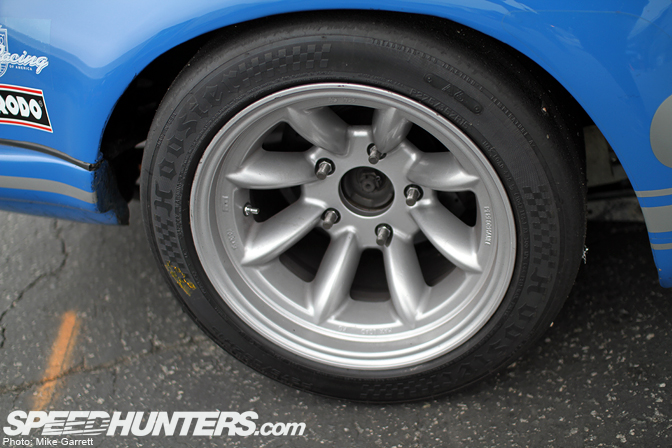 Then you have the Minilite/Panasport eight-spoke style seen on vintage race cars of all types.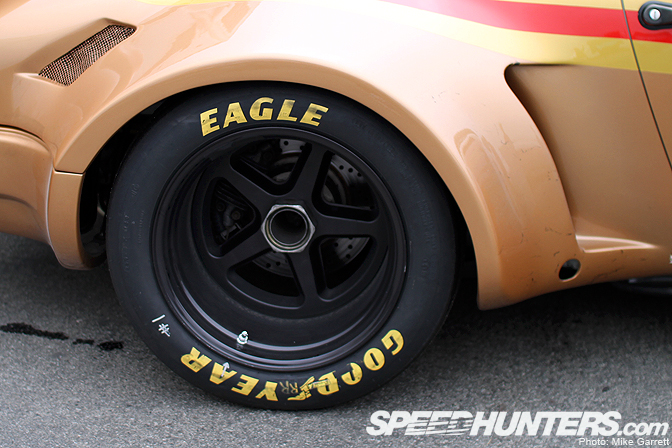 I'm quite fond of these black centerlocking five-spokes.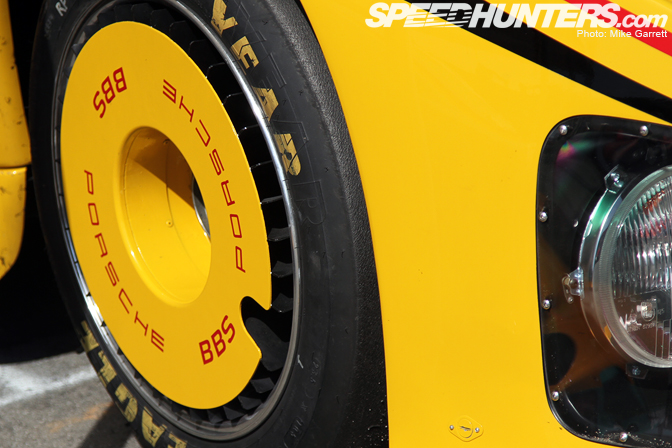 Color-matching was popular on the 935 aero wheels. Here they are in yellow.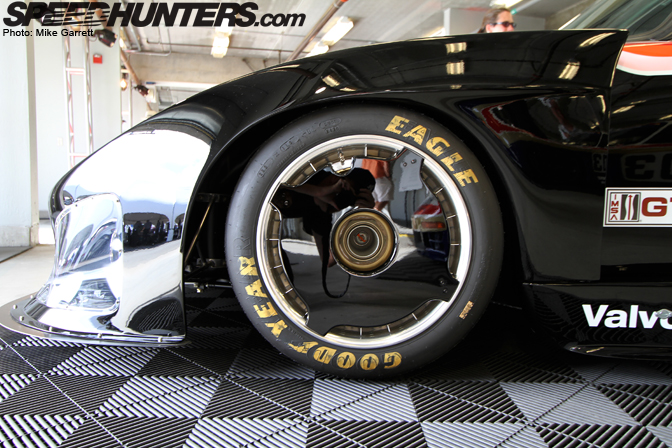 Or in this case, gloss black.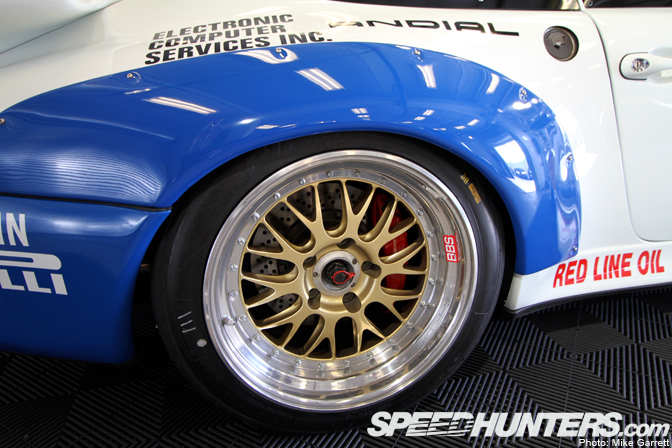 Some more BBS flavor on the GT2 Evo.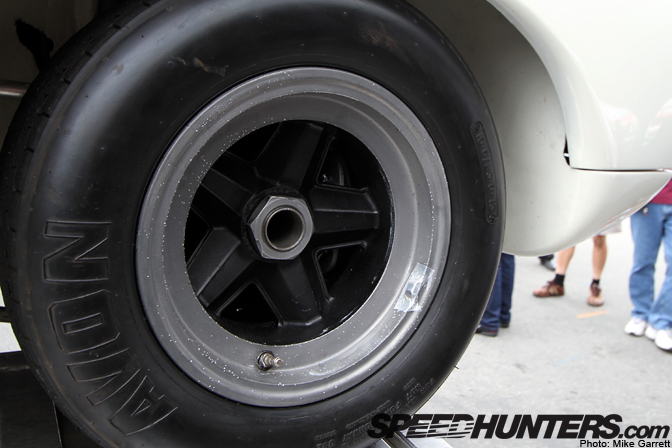 Smaller five-spokes and Avon rubber perfectly fit the rear fenders of this '67 Porsche 910.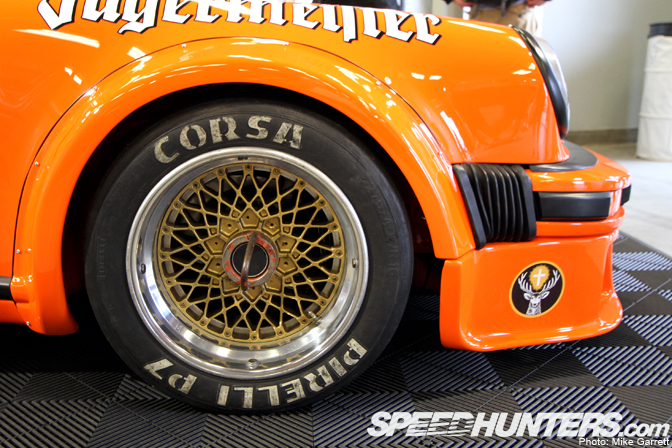 Centerlocking mesh wheels on the Jagermeister car.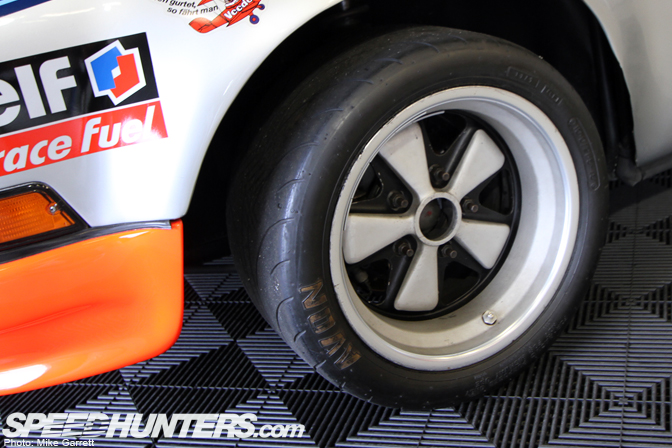 Fuchs and low profile Avons on the 1973 Martini RSR.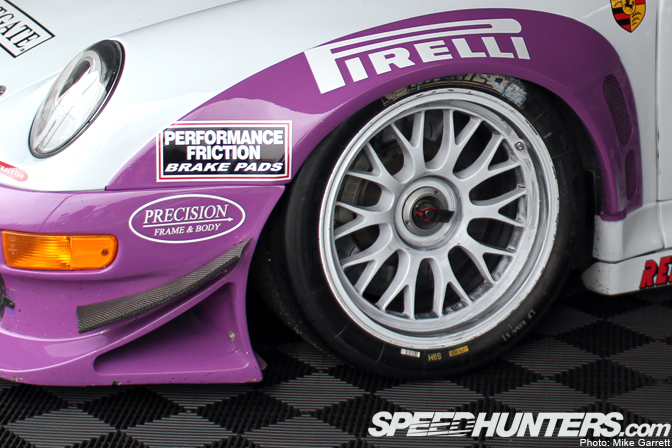 Colormatched (BBS?) centerlock wheels look perfect on this 993 Turbo.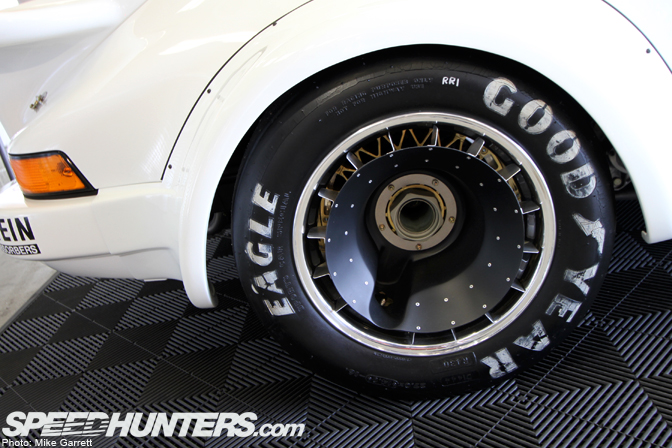 Another example of finned race wheels. Looks pretty futuristic doesn't it?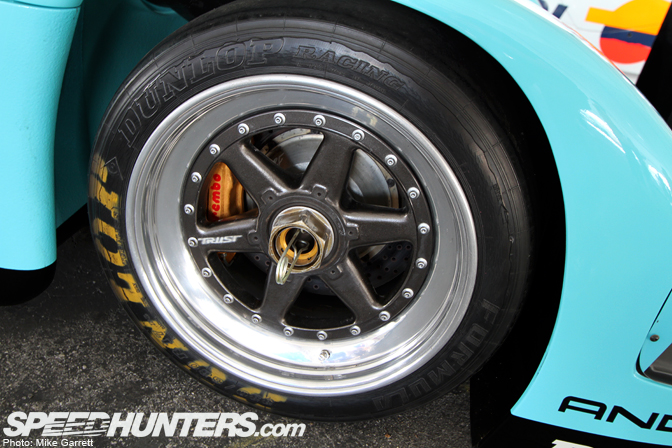 Check out the wheels on the Trust 962. Awesome.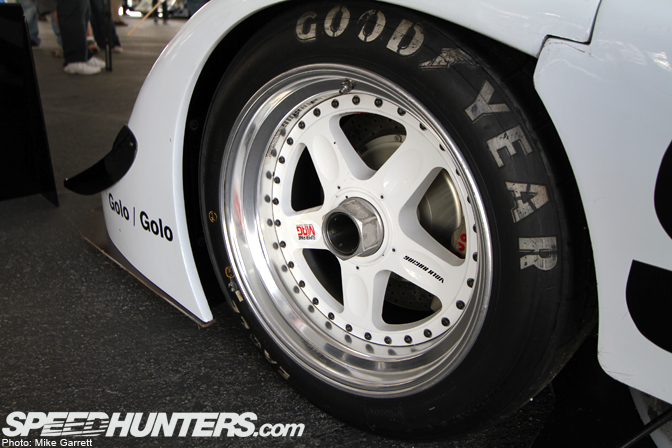 Or how about the Volk wheels on this Kremer K8 from 1995?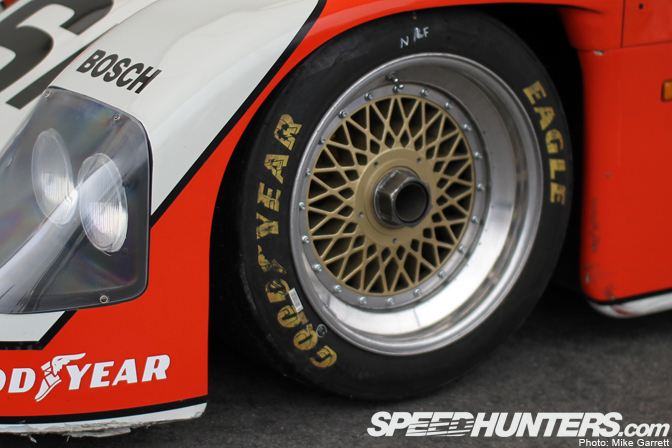 One more representing the mesh type.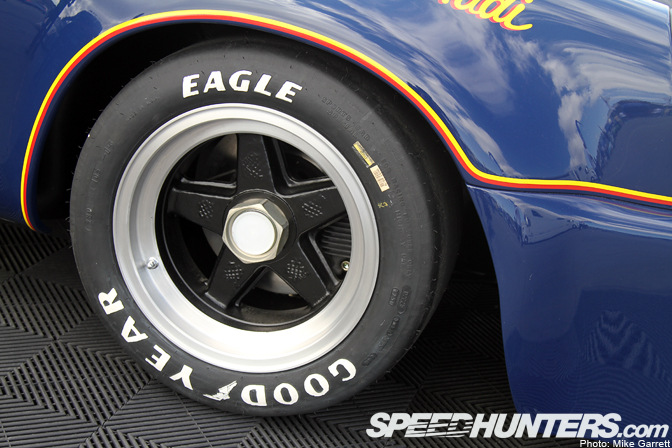 That's just a slice of the wheel porn that was found at Rennsport.
I'm thinking about doing some more of these wheel-focused galleries at future events. What do you guys think?
-Mike Garrett