Yesterday we took a look at some of the cool vintage wheels I found at the California Hot Rod Reunion. Today I want to continue on a similar theme with a gallery showcasing some of the lettering and paintjobs on these old drag cars.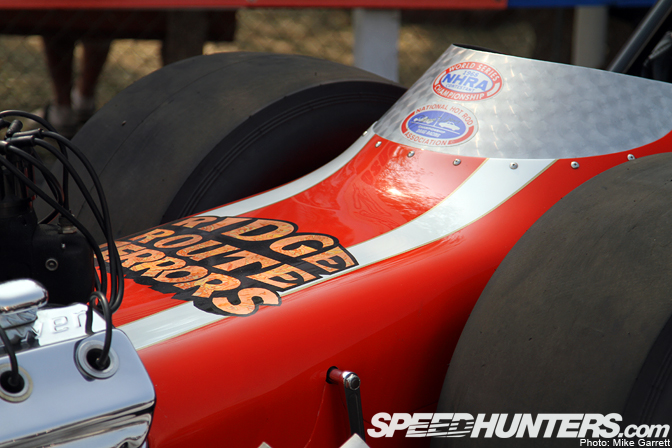 Unlike today's race cars with their modern graphics, decals, and vinyl logos – the paint and bodies on these old race cars are filled with personality.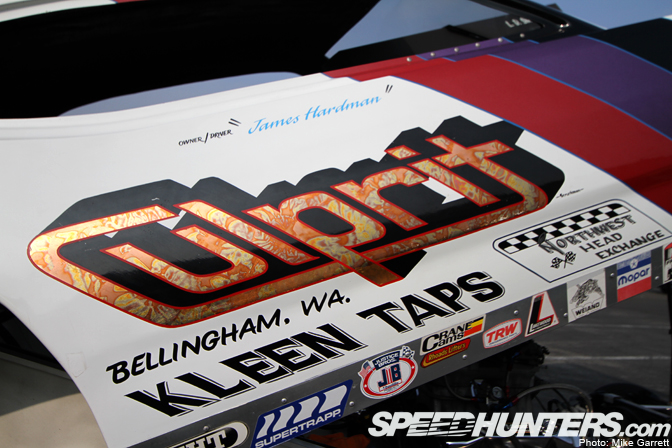 Here we have two things race cars need to have more of…names and hand-lettering.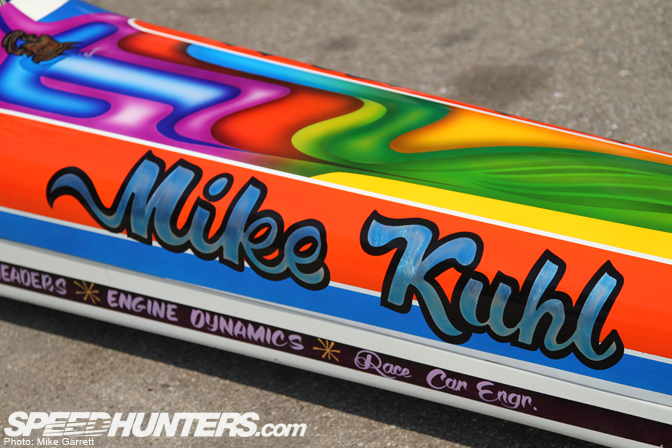 Some of the rail dragsters wear colorful, almost psychedelic paint work.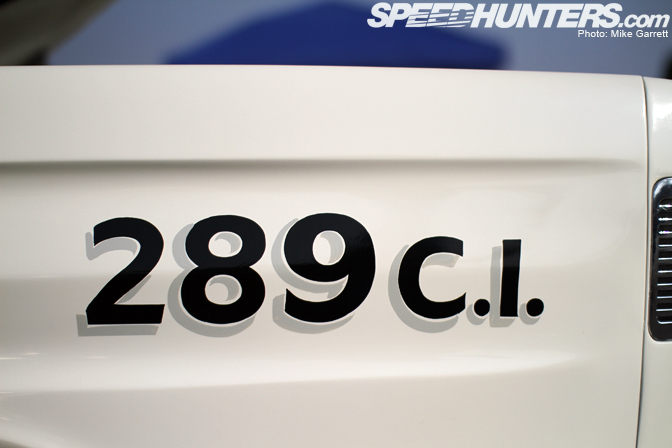 Sometimes it's as simple as advertising the cubic inch displacement under the hood.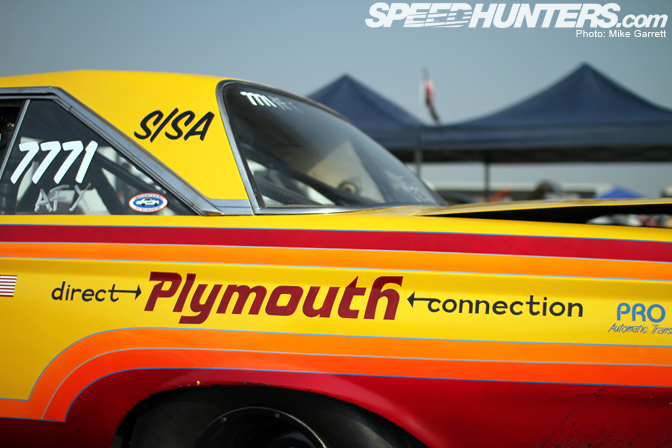 The colors and lettering on the side of this Plymouth are straight out of the '70s. Can't beat the yellow on orange on orange on red combo…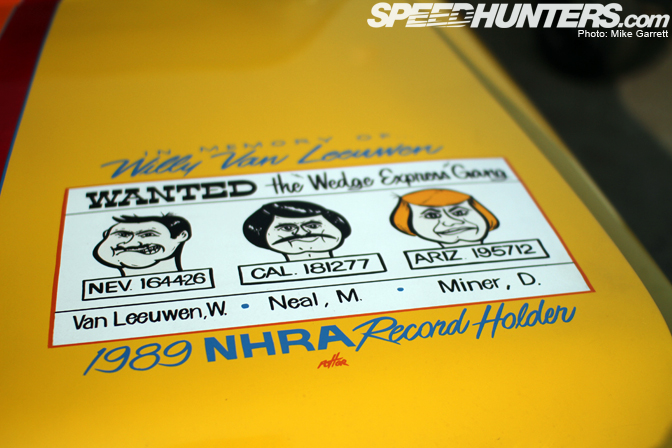 The Wedge Express Gang.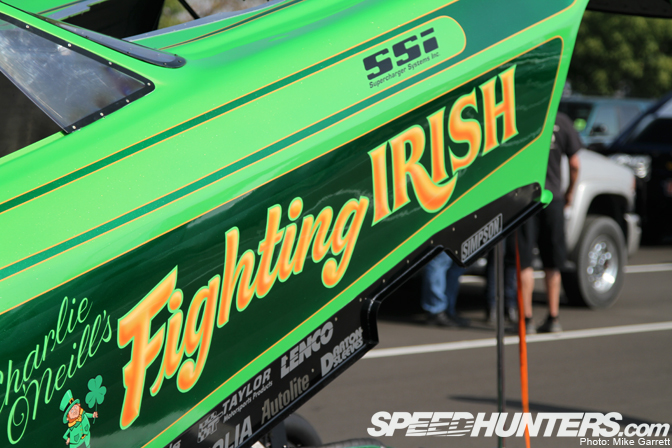 The "Fighting Irish" Funny Car is ready to battle it out.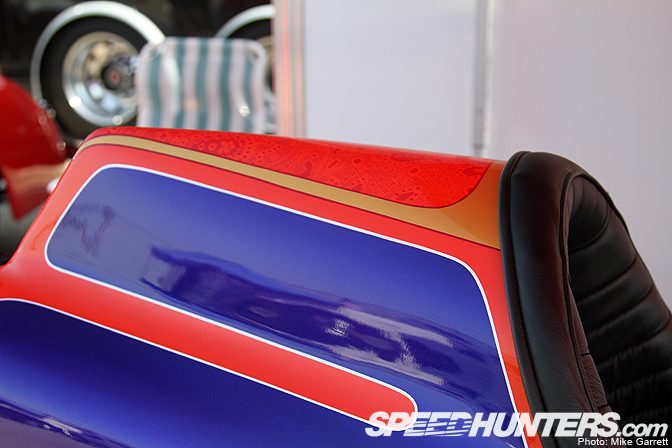 A lot of the paintwork you see on these dragsters could just as easily be coated on a show car.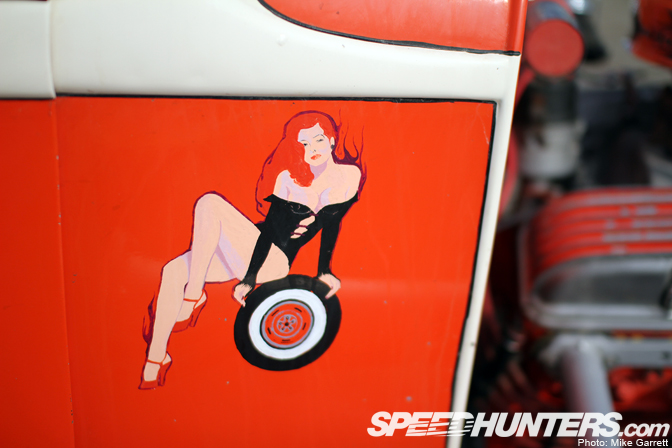 A little Hot Rod artwork.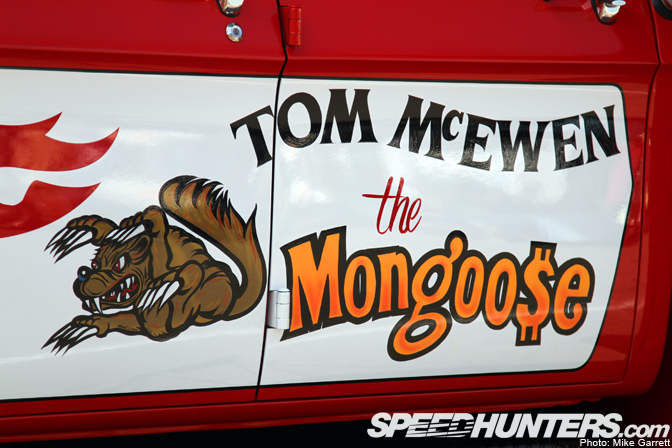 Tom McEwen's signature mascot on the side of his Dodge transporter.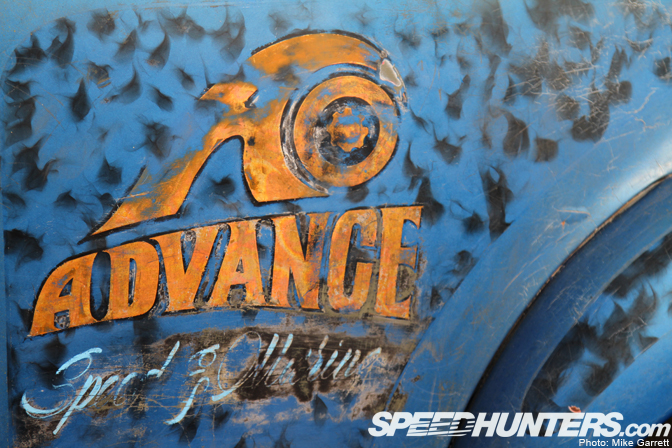 Faded, but not forgotten.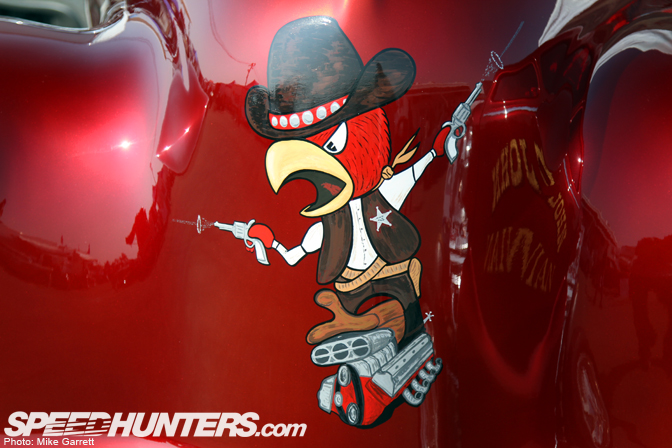 A lot of the paint on these cars can be likened to the nose art found on World War Two aircraft. Not too surprising considering how many vets got involved in Hot Rodding and drag racing after the war.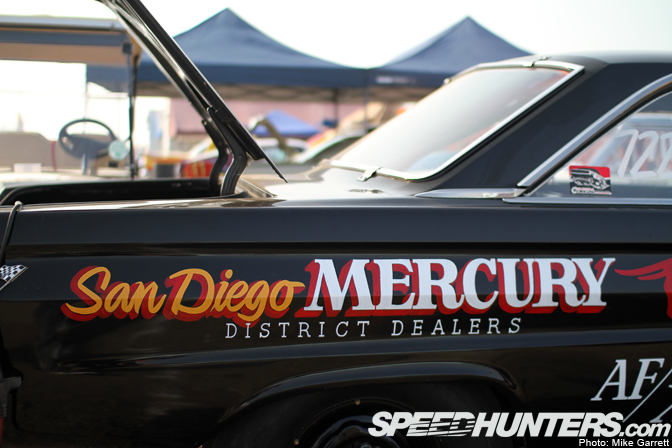 Yep, there was a time when a company called Mercury sold some very cool automobiles…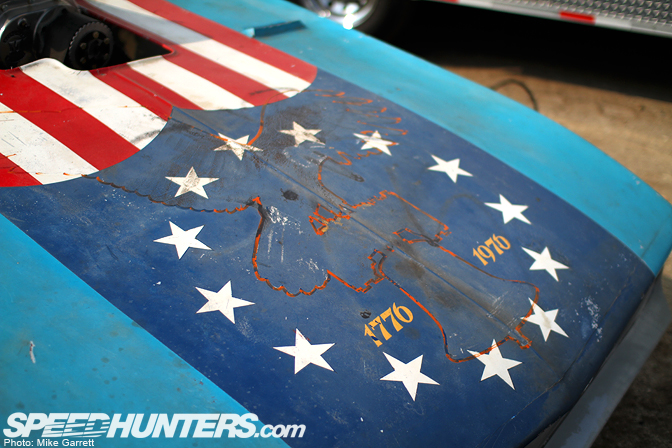 You gotta dig the bicentennial theme on the "Spirit of Achievement" Funny Car.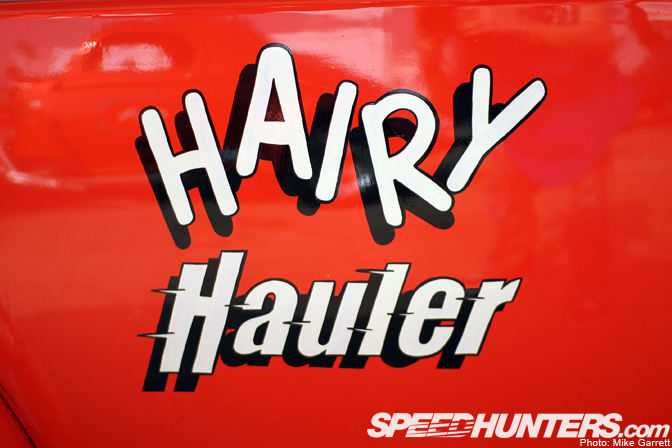 An aptly named Willys Gasser pickup.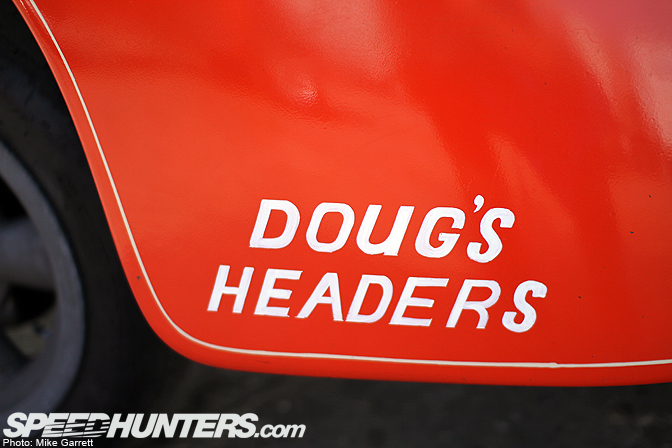 No decals here!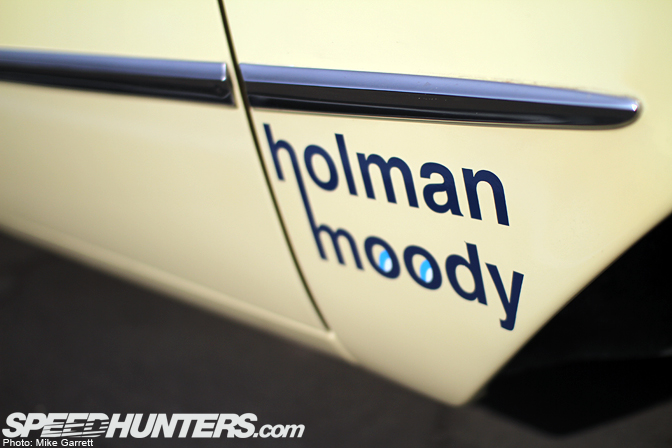 The classic logo of Ford race engineers Holman Moody.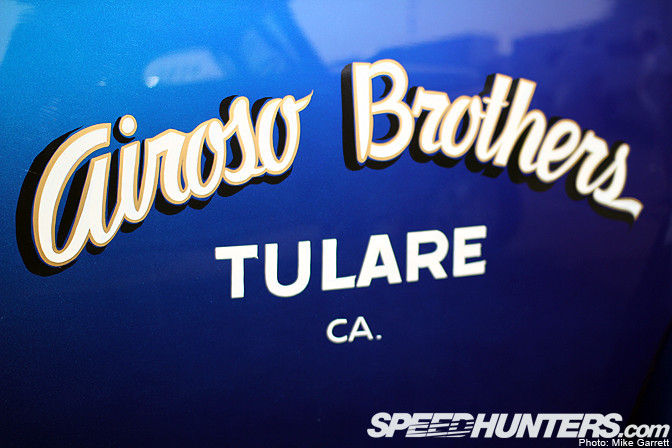 You didn't see many big corporate logos on drag cars back in the '60s. Most of the cars wore names of small town shops and private garages.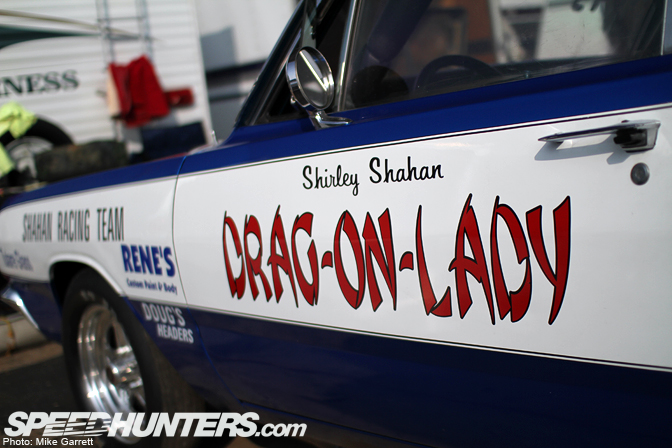 Shirley "Drag-On-Lady" Shahan grew up in California's Central Valley and would become the first woman to win an NHRA event. This replica of her '68 Dodge Dart is driven by her son Bob.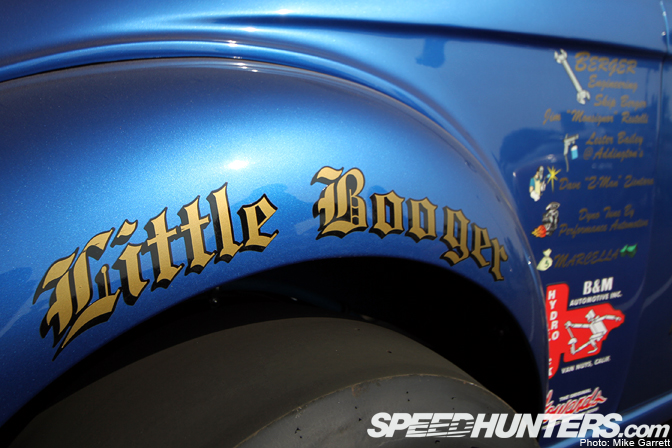 The "Little Booger" Willys is ready to dig in.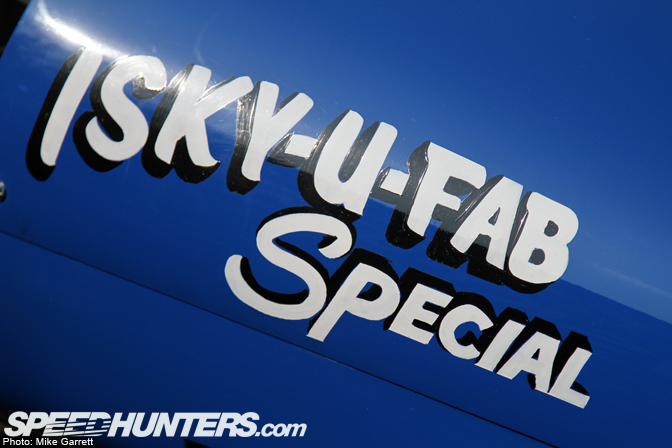 Any car with the word "Special" in its name is automatically cool in my book.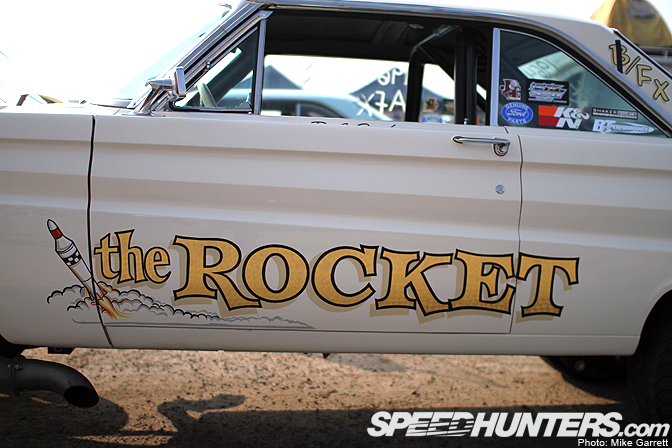 Hope you guys liked seeing these old paintjobs as much as I do.
I always think it'd be really cool to see this sort of a thing make comeback, even on modern cars.
Anyone agree?
-Mike Garrett