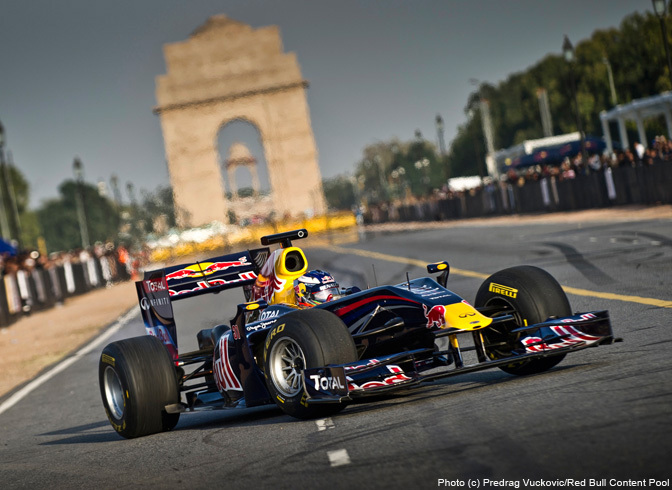 When you think about Formula 1, there's a few key factors that instantly cross your mind: the cars, the drivers, the glamor, and of course, the exotic locales. And if there's one team that exploits the exotic locale factor the most, it is the Red Bull F1 team. Earlier this year, the team was in Austin, Texas driving in the dirt at the new US F1 circuit and also in streets of Hong Kong showing off their Formula 1 car to 43,000 fans.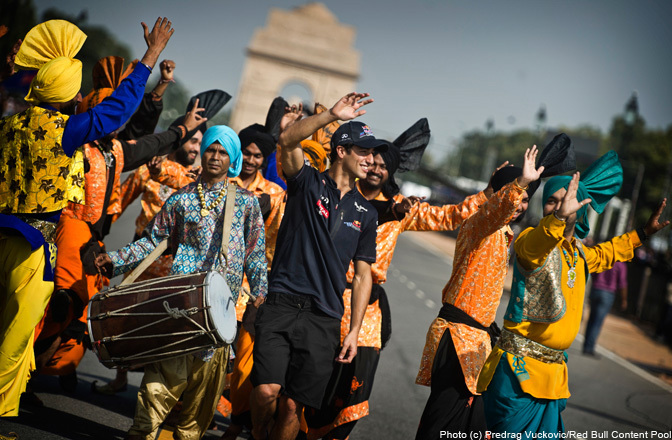 This past weekend, the Red Bull team once again checked off another exotic and beautiful locale with Red Bull Junior driver, Daniel Ricciardo.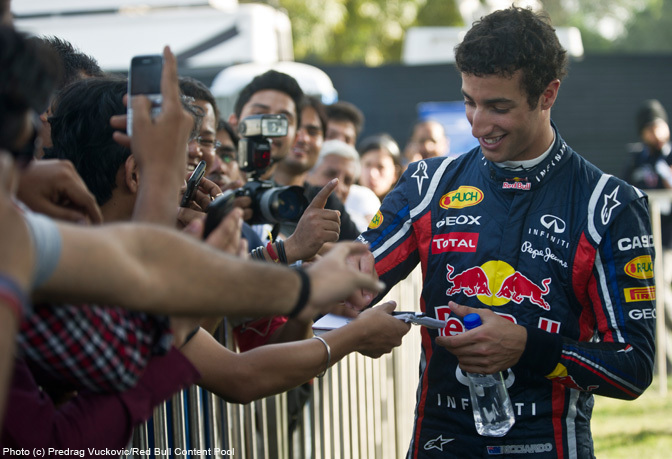 Ricciardo had the once-in-a-lifetime chance to race the Red Bull Running Showcar down the iconic Rajpath, the ceremonial boulevard for the Republic of India, in New Delhi in front of 60,000 fans.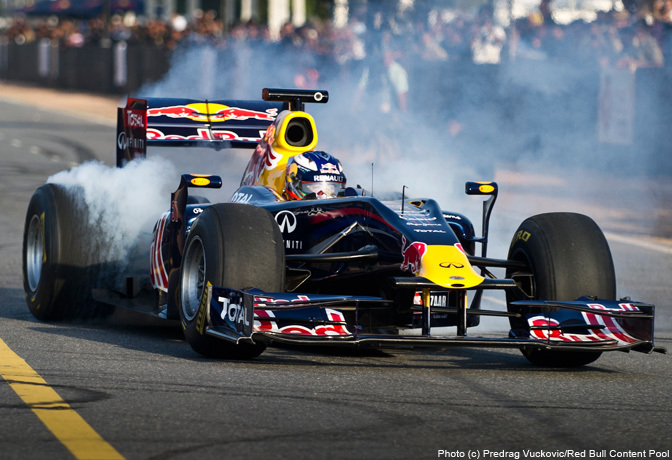 The 60,000 Formula 1 fans and random onlookers filled the streets to watch of the Red Bull Racing F1 car, which Ricciardo raced down the closed off stretch of the Rajpath boulevard at speeds of over 300 KPH! This demo was the last stop for Red Bull in the lead up to the Grand Prix of India later this month.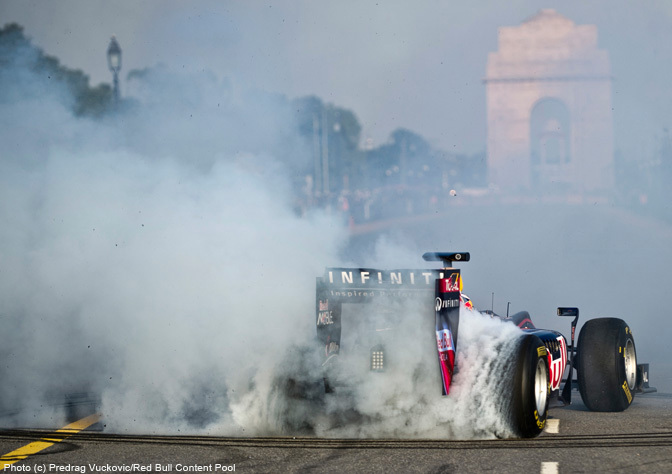 Who doesn't love seeing an F1 car light up tires?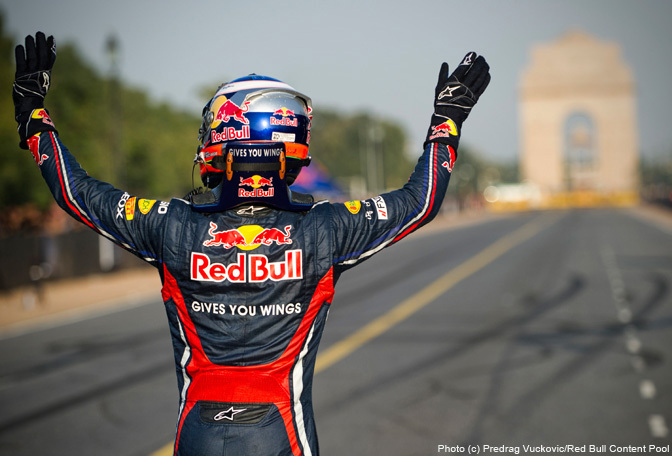 After the tire smoke cleared, Ricciardo stepped out of the car and reflected upon his experience:
"It was a proud moment for me to be the first F1 driver to race down the Rajpath. Today's drive was truly exhilarating, especially with legions of cheering fans lining the road. I've never seen anything like this before but I'm sure that Red Bull has set millions of pulses racing as India waits for the lights to turn green at the grand prix later this month."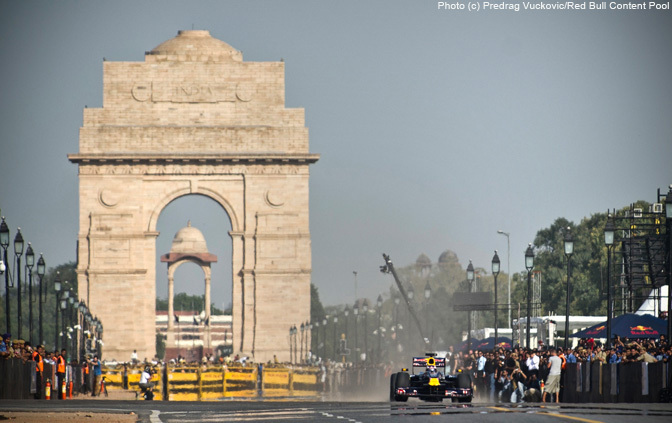 Flying down the Rajpath at 300KPH, burning up tires and doing all of this in front of 60,000 spectators. That's not a bad day in the office for Ricciardo and the Red Bull team –not a bad day at all….
-Linhbergh
Red Bull Stories on Speedhunters