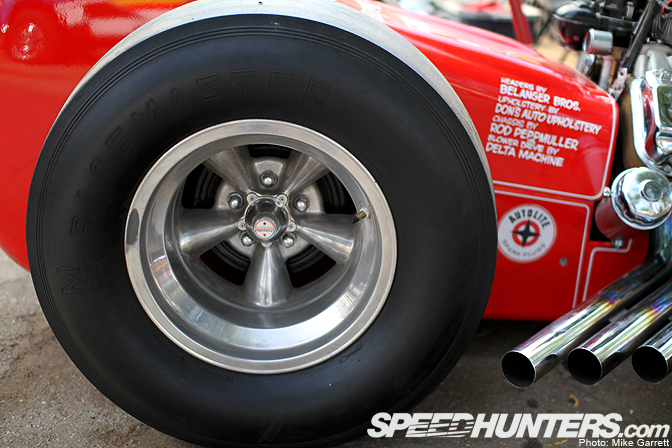 You guys seemed to enjoy my Wheelhunting post from the Rennsport Reunion, so last weekend during my visit to Famoso Raceway for the California Hot Rod Reunion I figured I should do the same.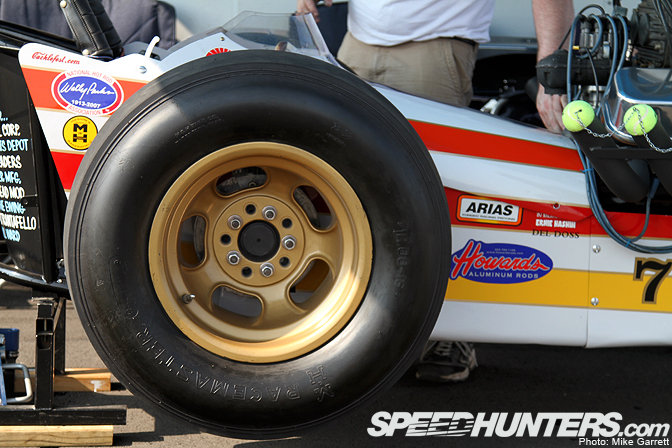 Much like what we saw in the Rennsport post, a walk through the pits at the Hot Rod Reunion shows a huge variety in wheels.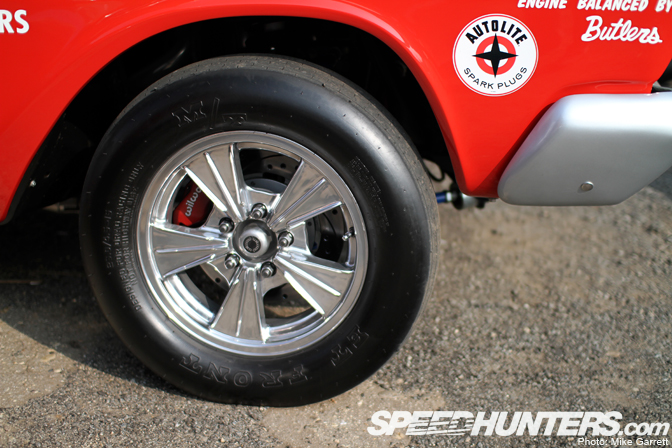 Whether they are mounted on an old Japanese machine, a classic European race car, or a Hot Rod – I sure fancy myself some vintage wheels. Needless to say, the CHRR is the place to be if you dig classic drag wheels.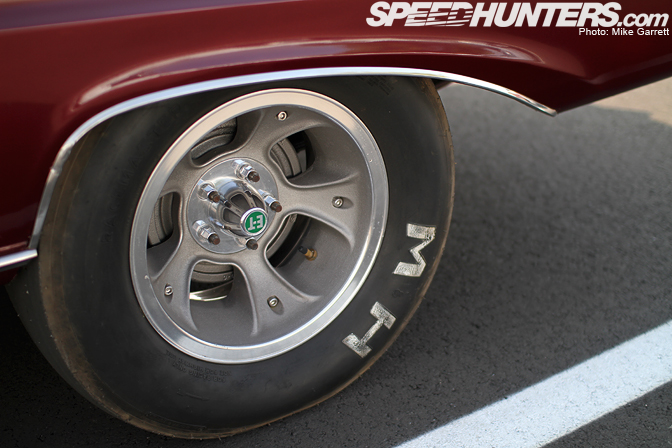 Here's a set of ET mags with M&H Racemaster slicks mounted on a Mercury Comet A/FX car.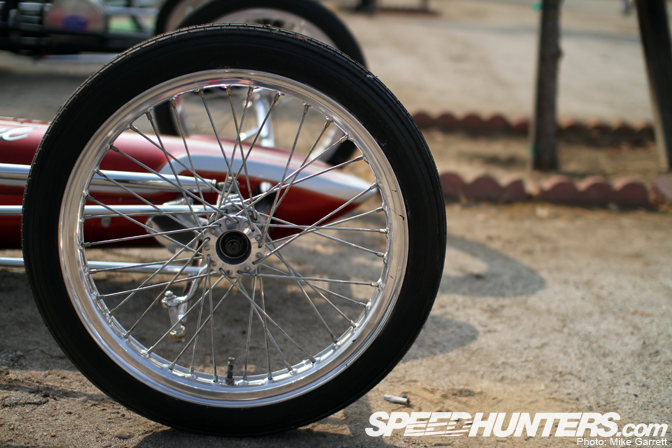 Then of course you have the old rail dragsters and their bike wheels mounted up front. The lighter and skinnier, the better.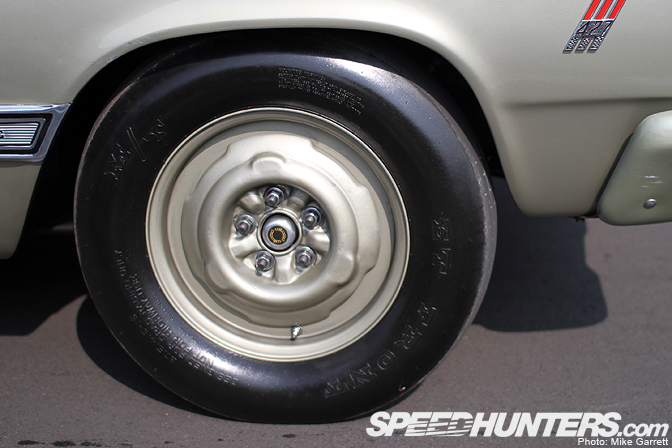 It doesn't get much simpler than the set of factory steel wheels mounted on this Fairlane.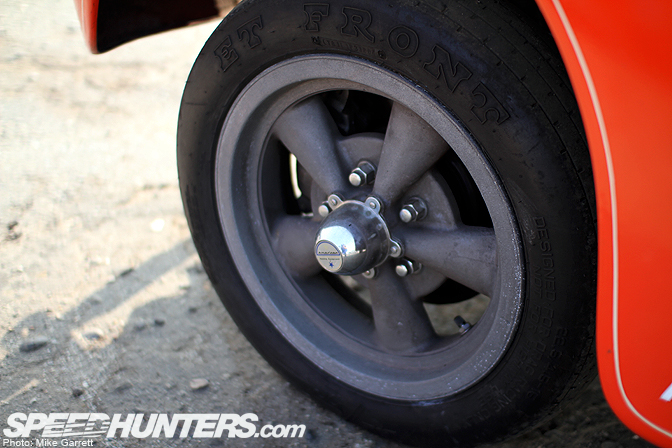 A set of very original looking American Racing mags on a Willys pickup. Skinny up front…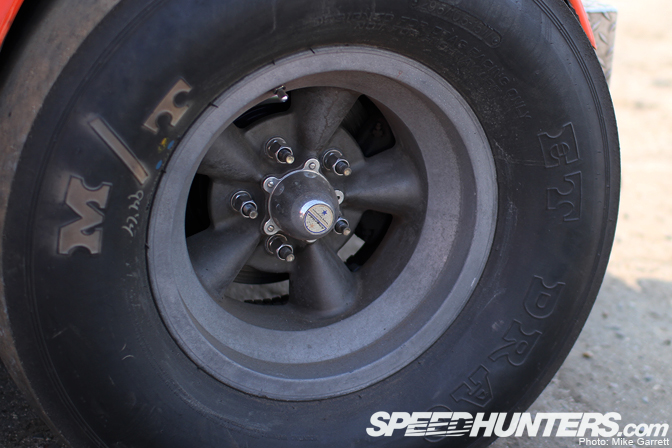 …wide in the rear.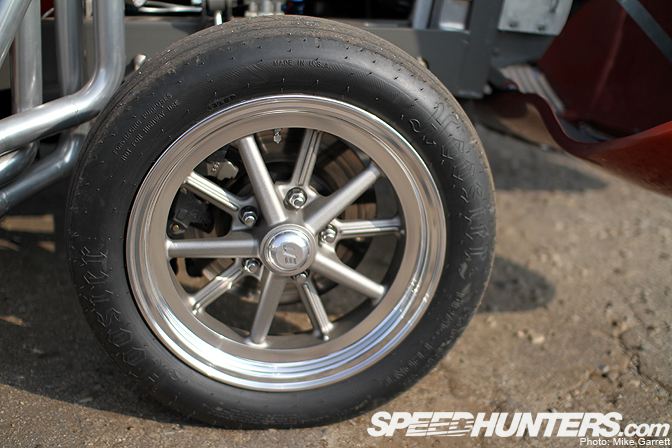 These ET mags might be retro, but the brakes behind them look to be a modern improvement.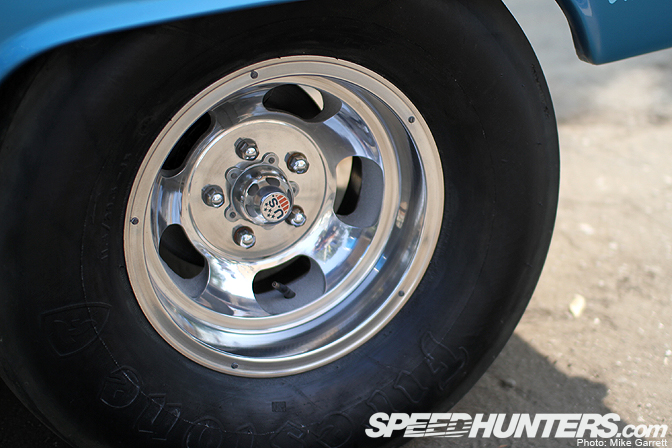 Wide U.S. slotted mags and Firestone slicks fill the rear fenders of this '55 Chevy.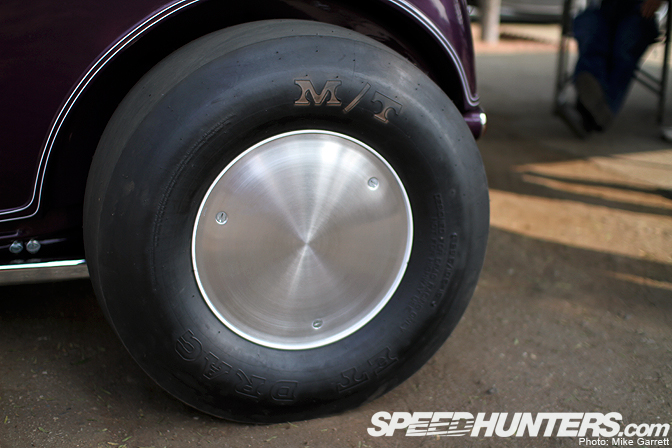 Moon discs are used primarily by land speed racers, but you also see quite a few sets mounted on early drag cars.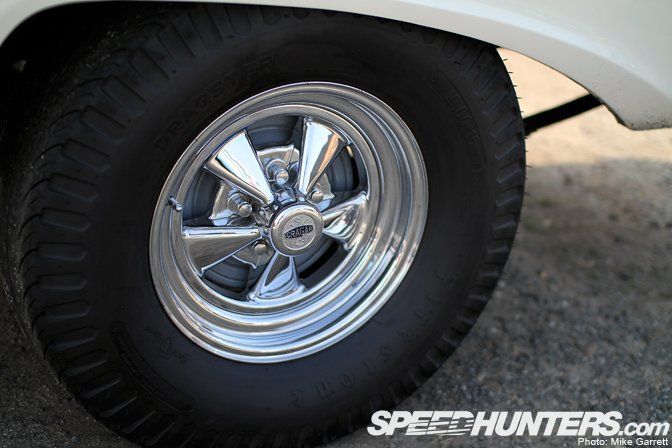 No way to leave out the classic Cragar S/S here. A hugely popular wheel in the '60s and '70s and still a good choice to this day.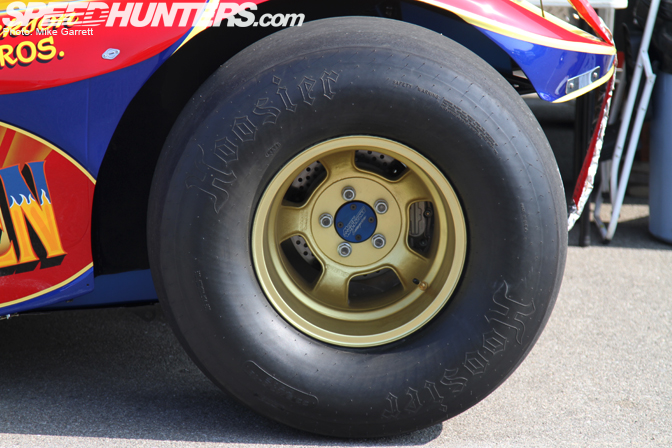 Anyone else think of old Ferrari race cars when they see gold mags like this?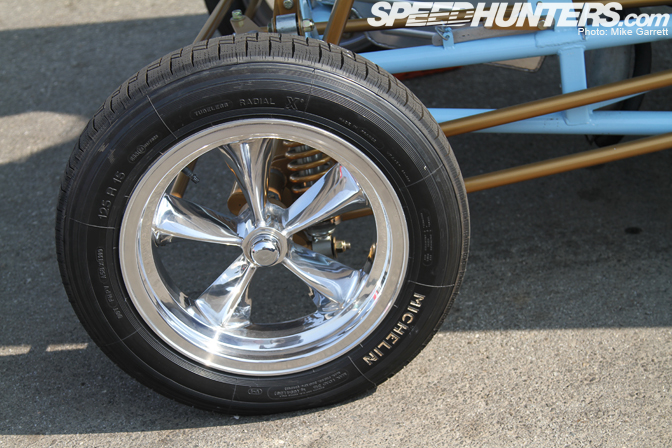 Cool five-spokes and VW style tires mounted on the front of the Jungle Jim Nova Funny Car.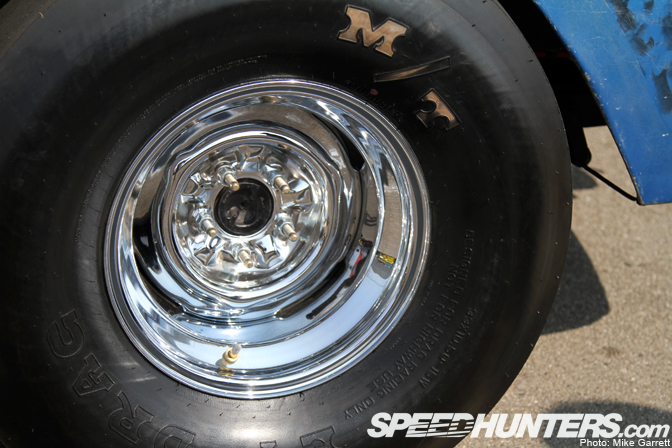 The classic chrome reversed wheel.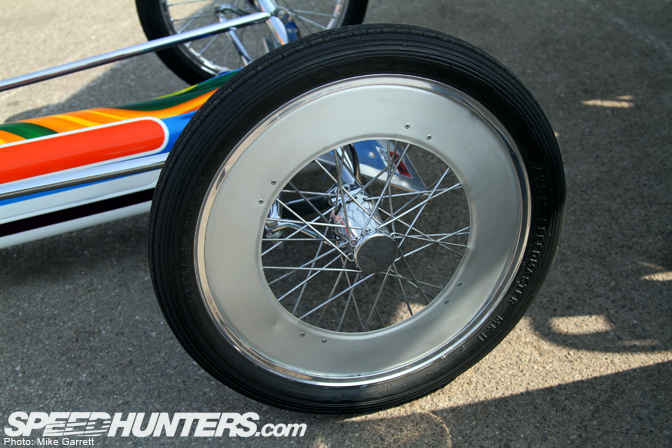 Bike wheels with some half covers for added aerodynamics.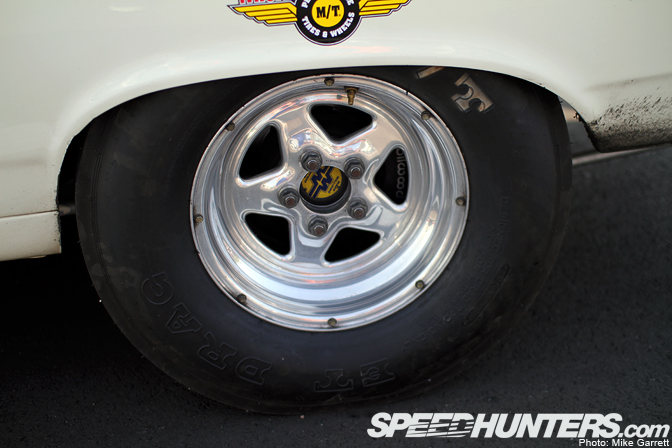 While they might not have old school cred, modern lightweight drag wheels are still seen on lots of cars at the CHRR.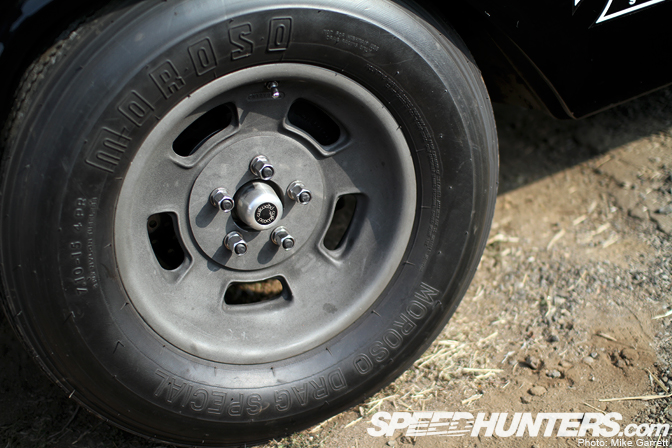 Love the old Halibrand mags on this Cyclone.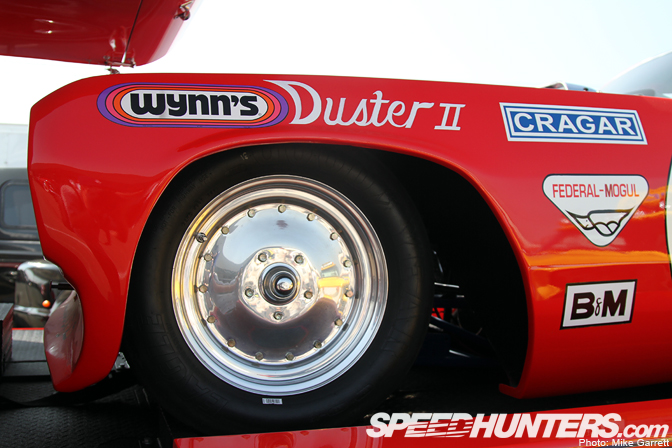 A look at the front rollers on Tom McEwen's Duster II Funny Car.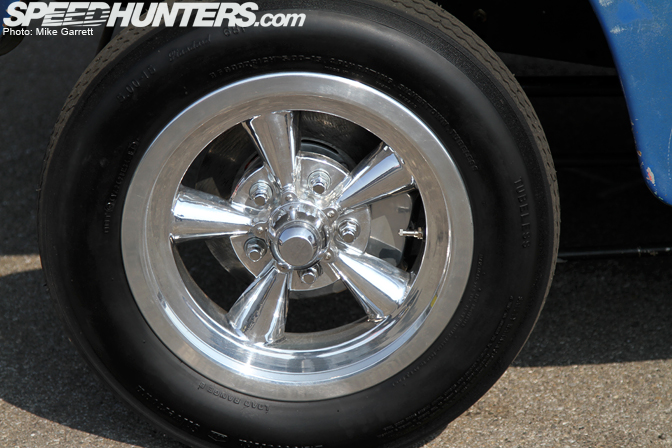 Hope you enjoyed this little peek at some of the greatest wheels America has ever produced.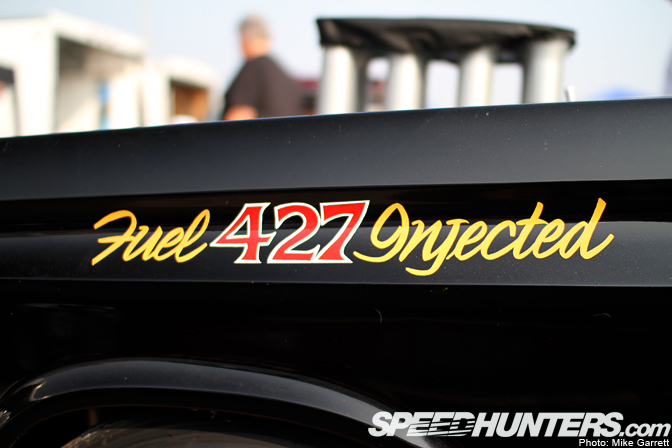 Tomorrow I'll continue my Hot Rod Reunion coverage with a look at some of the paint and lettering found on these old race cars. There's some pretty cool stuff to show, so make sure you check it out.
-Mike Garrett
California Hot Rod Reunion 2011 Pt.1