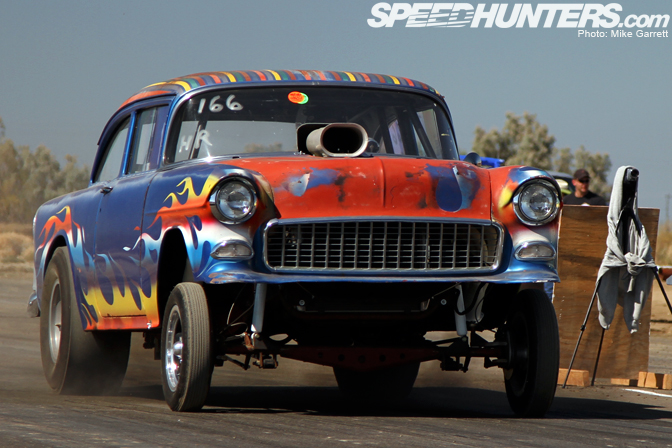 Just seven days after my encounter with history at the Long Beach Motorama, I found myself once again in the midst of Hot Rodding as it was. This time the setting was Eagle Field, the old army airstrip near the town of Dos Palos in California's Central Valley.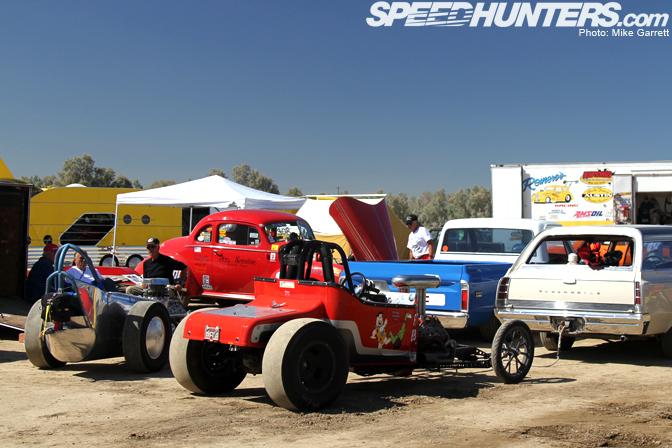 I first experienced drag racing at Eagle Field last year, and I've since been itching to get back ever since. This weekend the World War Two era airfield was again turned into a dragstrip for pre-1973 vehicles at the 3rd annual Hot Rod Gathering. Needless to say, I made the drive over to Dos Palos to check it out.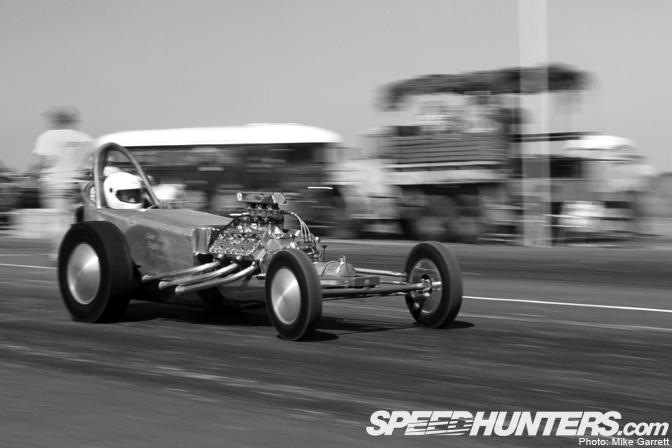 The Eagle Field Drags are very much to drag racing what All Star Bash is to drifting. It's all about fun here. People from all over the state brought their cars out to run on the dusty eighth mile strip in the middle of the valley.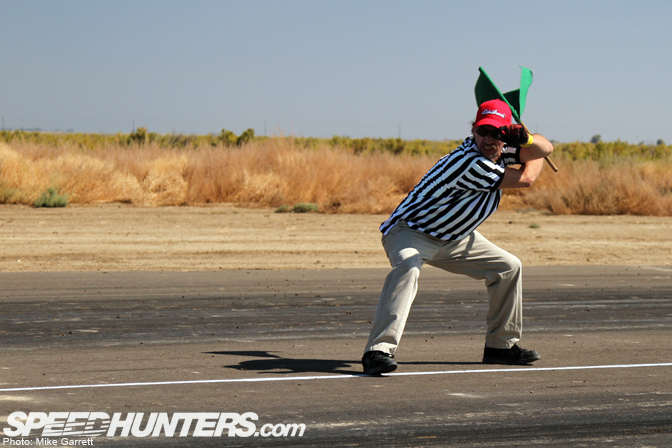 The racing is straight heads up. No lights, no timing. You have an enthusiastic flagman and an eighth mile strip of runway. That's it.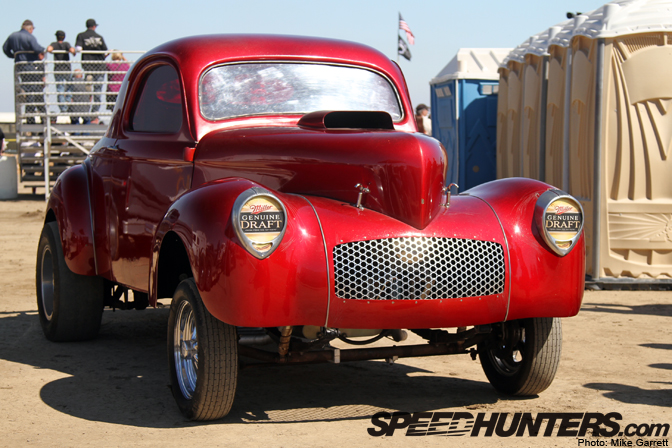 The selection of cars that came out to race at this fall's event was outstanding. Among the bunch were a few Willys Gassers.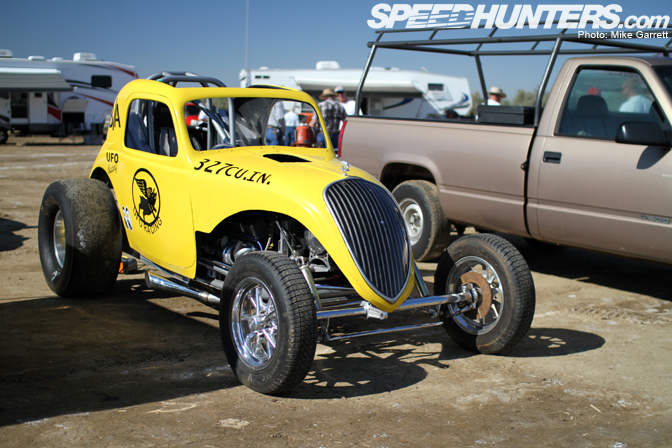 Some frighteningly quick altereds.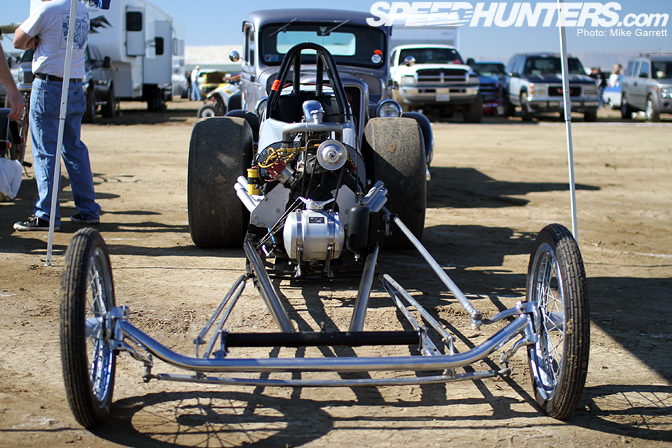 Plenty of vintage rail dragsters.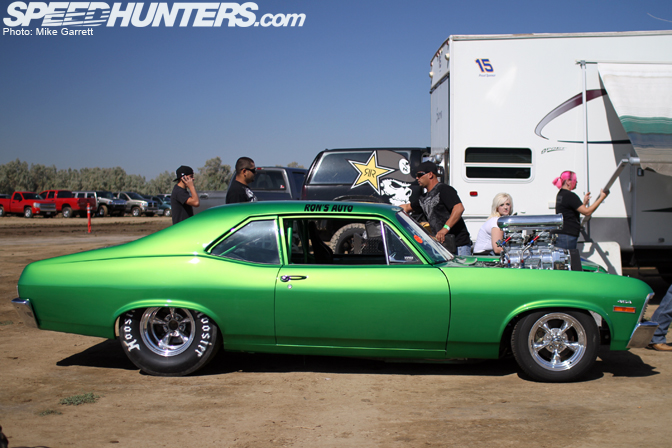 There were also some very serious door slammers that came out, like this Nova with a blown big block under the hood.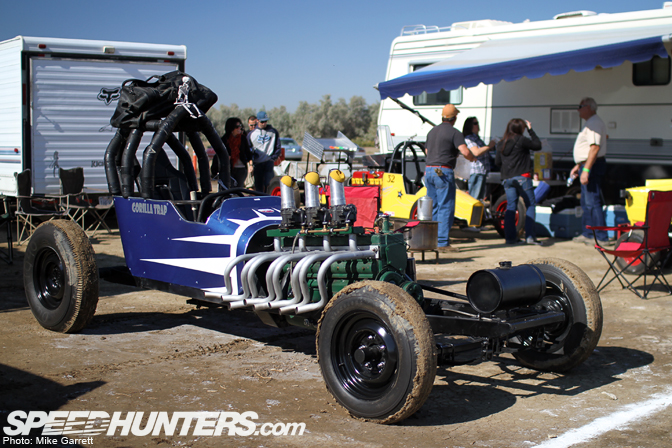 Some of the funnest cars to watch are the HAMB dragsters.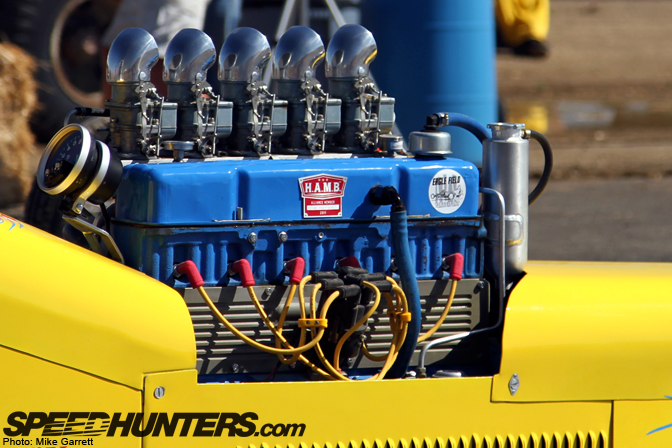 Inline engines, manual transmisisons, narrow tires, and low budgets are the story with these homebuilt racers.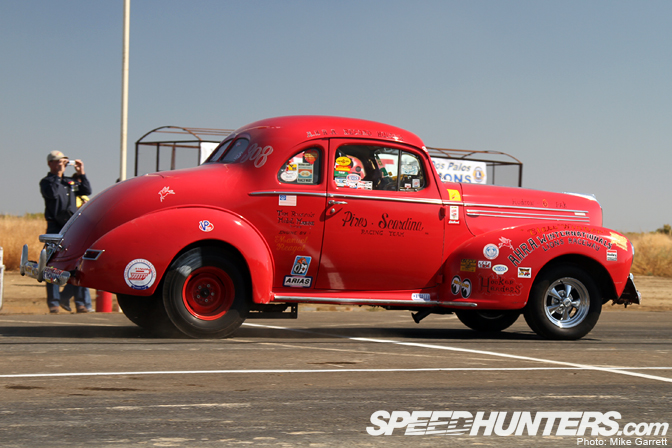 The featured guest for this event was Tom Scardina in his Hudson. A historic gasser originally built in the 1960s and raced all over the West.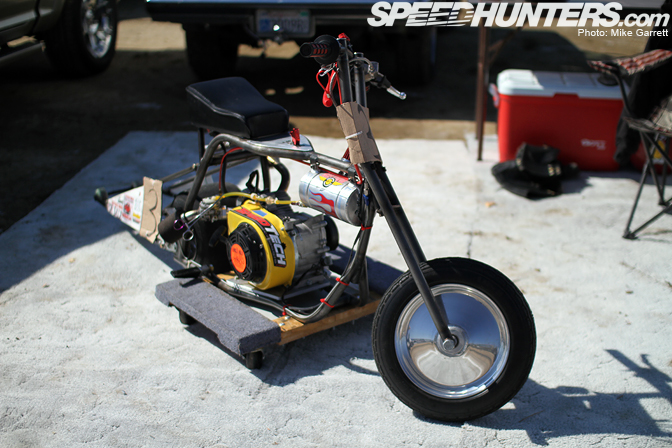 Another cool part of the Eagle Field events. Hopped up mini-bikes!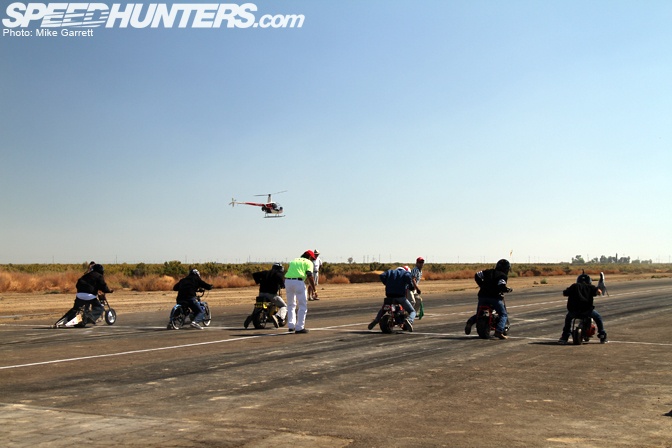 Watching six of these bad boys scream down the track is intense. Words can't even describe it.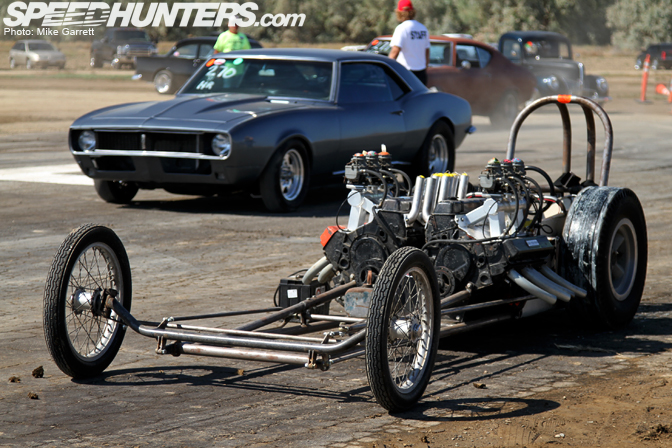 One of the coolest cars out at Eagle Field was this dragster, built by event organizer Rocky Phillips.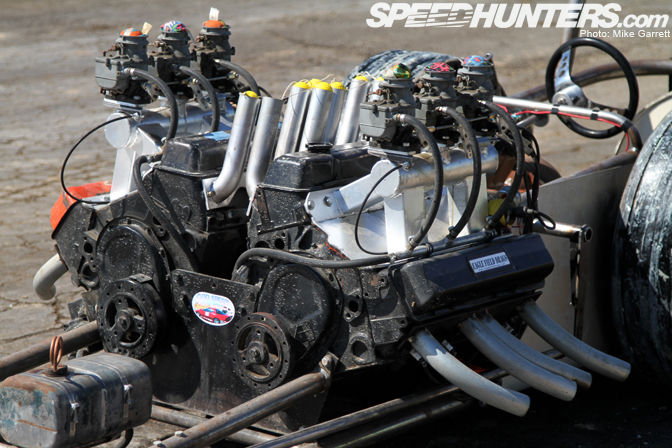 Why two engines? Because dragster.
Here's one for the Mopar fans.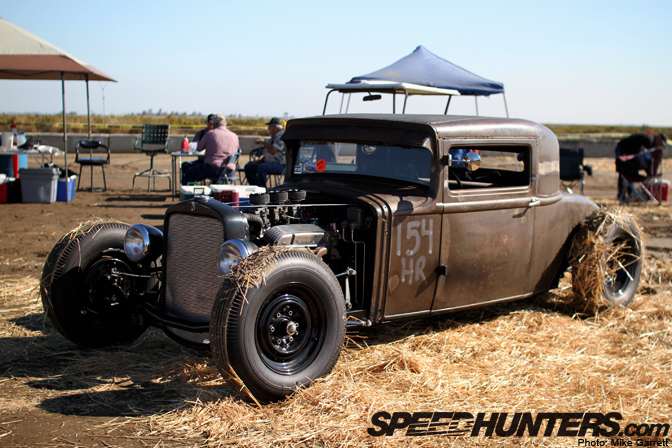 It wasn't all race cars of course. This wicked looking Coupe was one of the Hot Rod street cars that came out to run.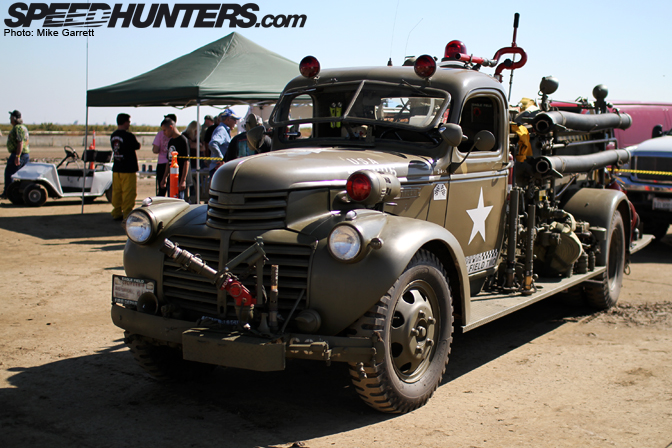 Yep, even the fire trucks are old school at Eagle Field.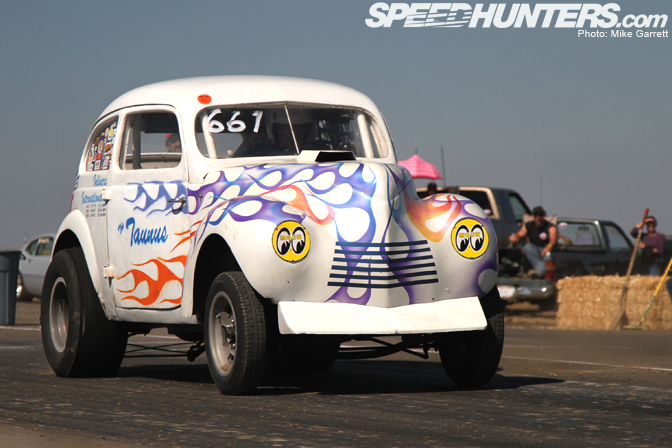 Like many of the lightweight European cars of the time, the Ford Taunus makes a fine candidate for a drag machine.
I'll go ahead and wrap up here, but I'll be back very soon with more retro drag fun from Eagle Field.
-Mike Garrett