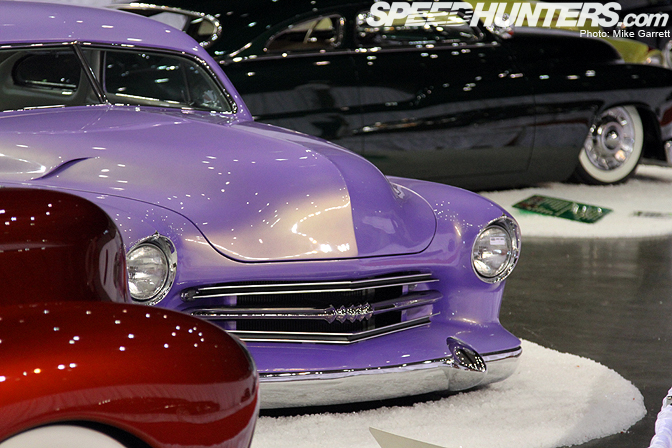 Now on to the third part of our 2011 Long Beach Motorama coverage. No matter what your automotive preferences are, I always say that everyone owes it to themselves to get out to events like this to see the roots of our car hobby.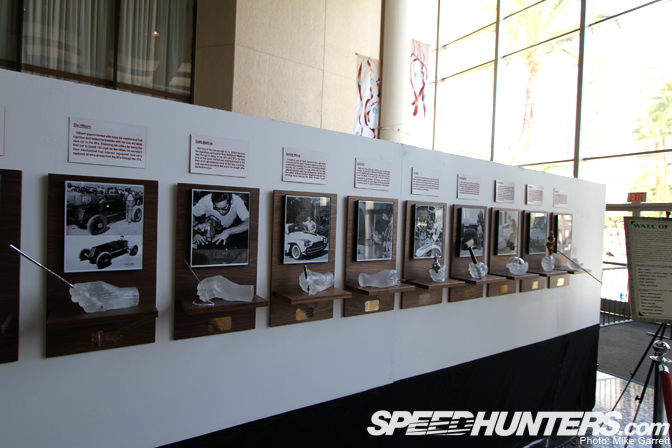 On the subject of roots – the Wall of Legends was back for 2011. There were several new inductees to this monument to the pioneers of Hot Rodding and custom car building.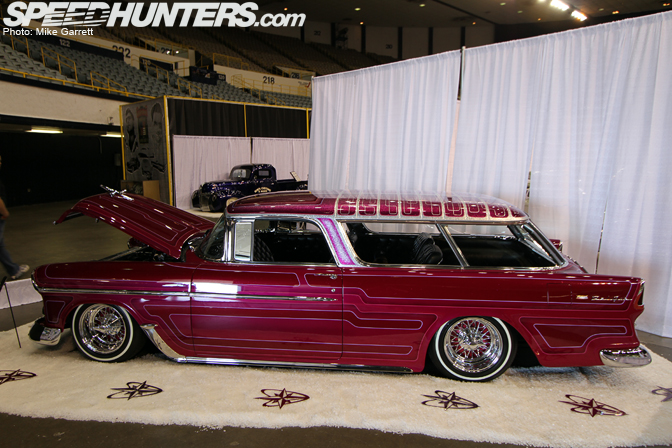 Does this '55 Chevy Nomad look familiar to you? This is the same car I saw during my visit to Starlite Rod & Kustom last month. What a difference the clear coat and a little finishing work make…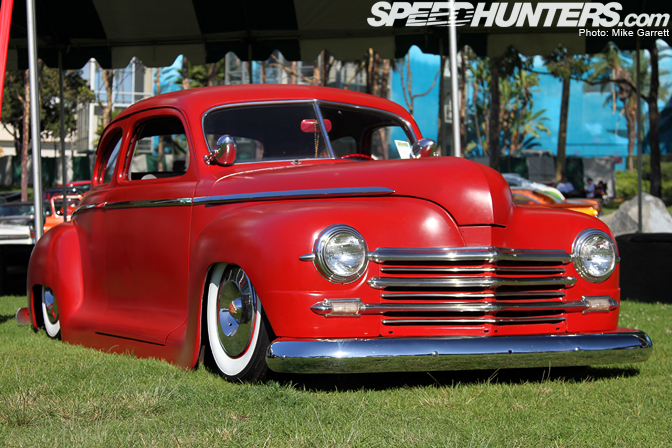 I quite liked this slammed '47 Plymouth Coupe in satin red. Talk about good stance.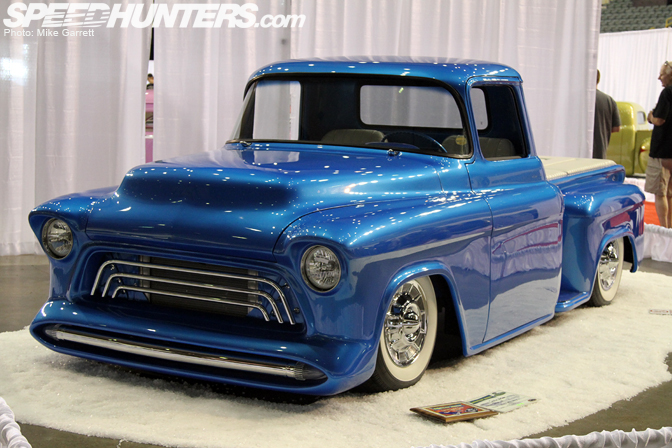 This '55 Chevy Pickup, known as "Stardust" was one of my favorite custom trucks of the show.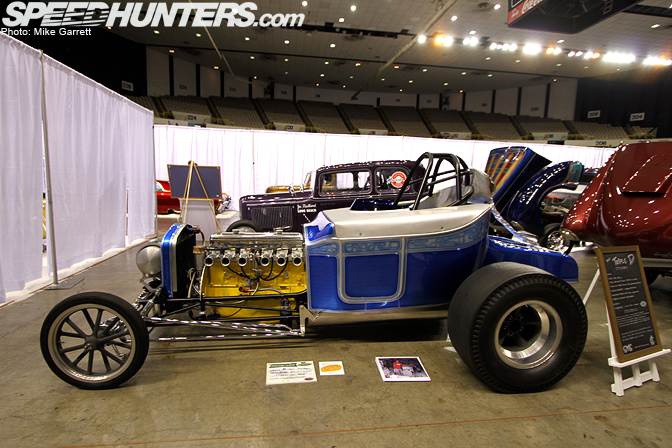 Say hello to "Triple D", an altered 1923 T powered by a 292 cubic inch GMC inline six.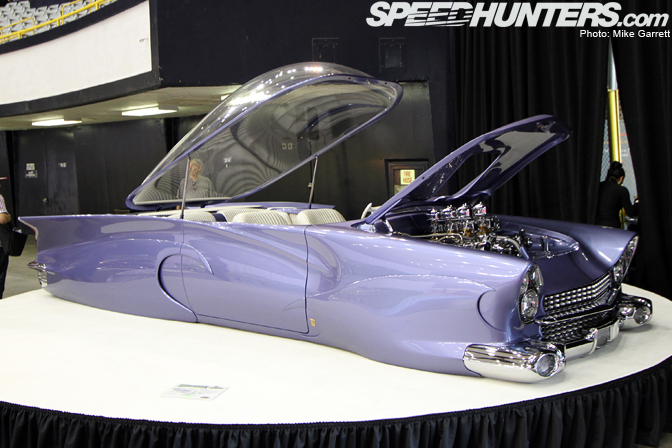 Believe it or not, this crazy bubble top custom started of as a '55 Ford.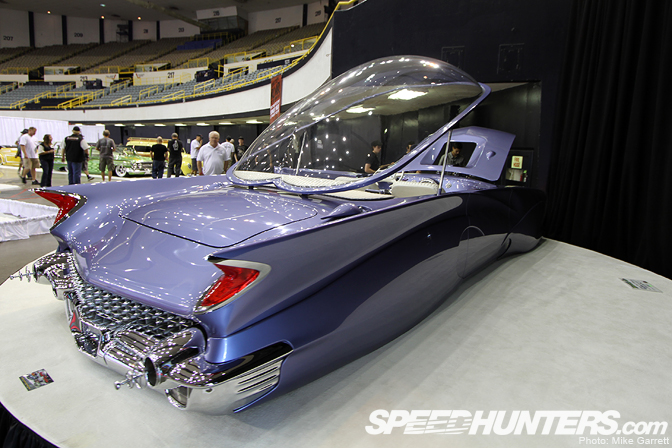 It may be outrageous, but it's a perfect throwback to the wild show cars of the '50s and '60s.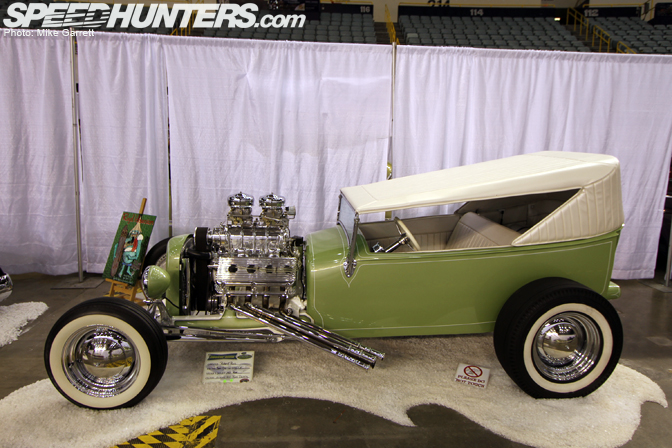 Speaking of the '50s and '60s, this 1927 Ford has also nailed the vintage show car look.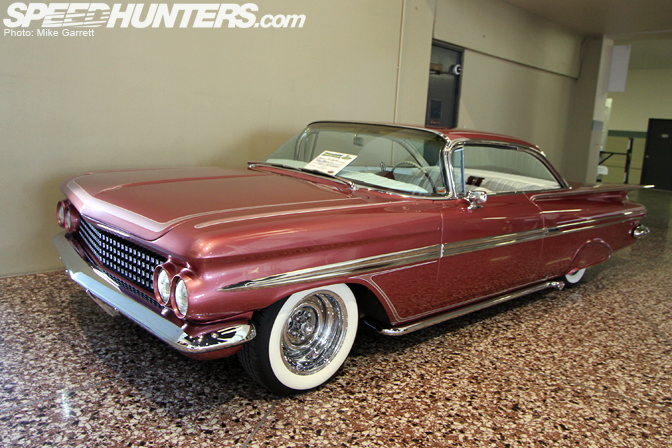 Another very period correct custom, a mild '59 Chevy with lake pipes and chrome reversed wheels.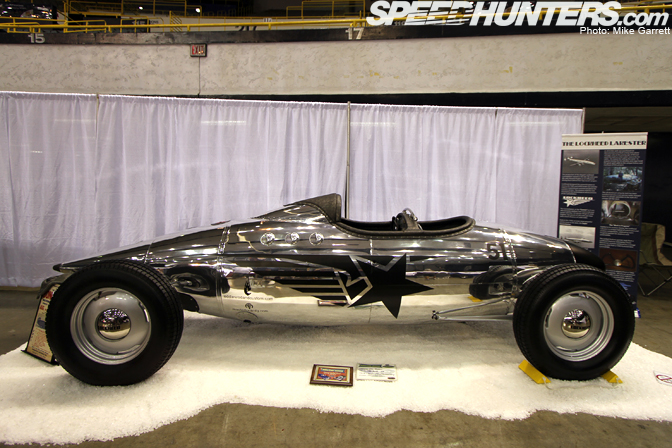 The Lockheed Lakester, which takes its name from Lockheed Constellation aircraft that donated its fuel tank for the build.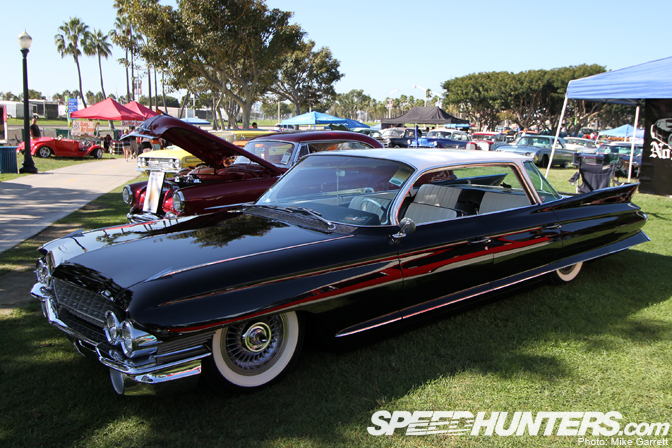 Long, low, and cool. Just as an old Caddy should be.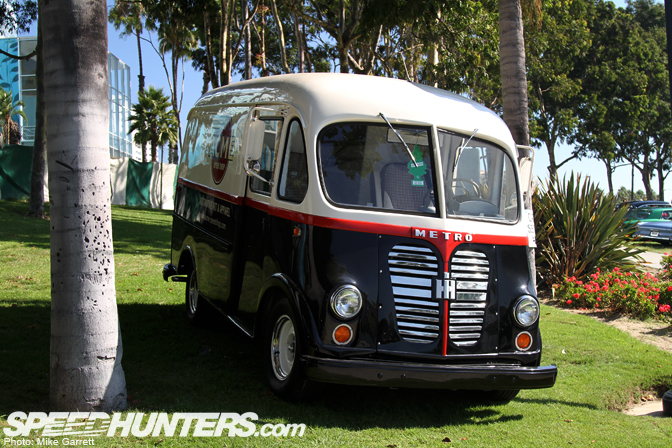 Remember the slammed International Metro we saw at Billetproof? Here's another Metro Van, this one of the resto variety.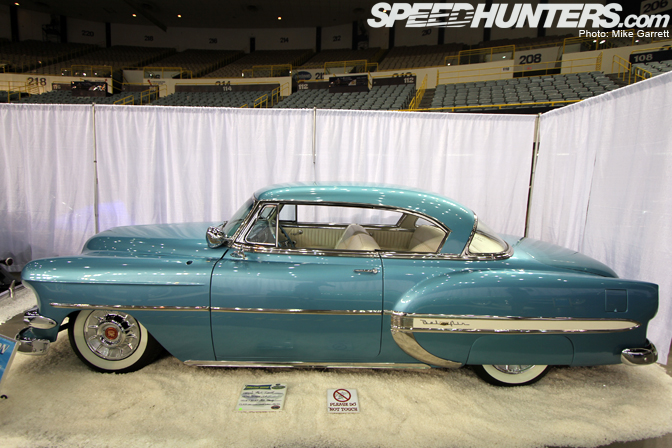 1954 Chevy Bel Air. Mild and clean.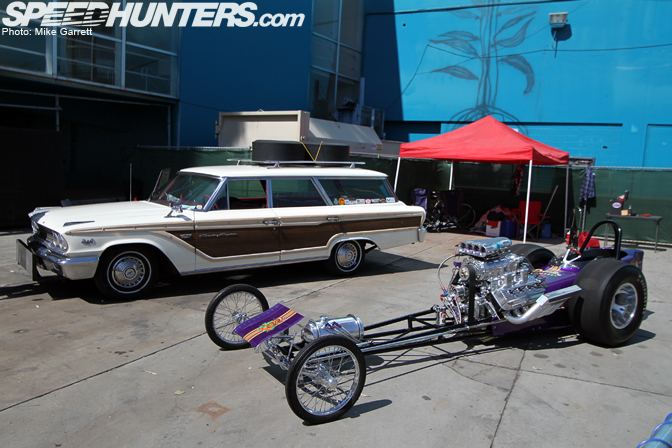 This year's Motorama also included a cackle exhibition from a group of vintage dragsters. Here's one with its matching push car.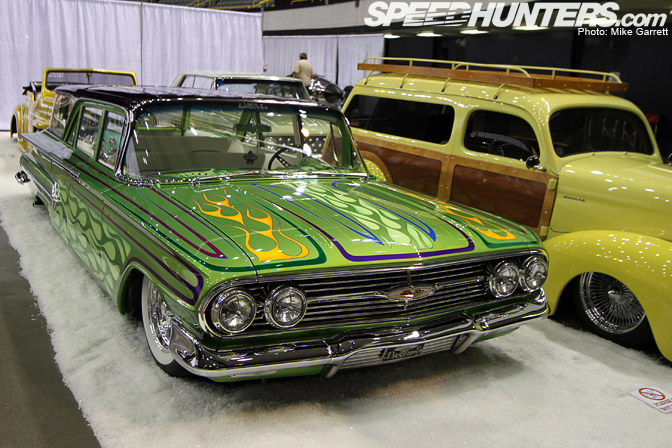 A second encounter with the immaculate '60 Chevy Wagon I spotlighted in Santa Maria.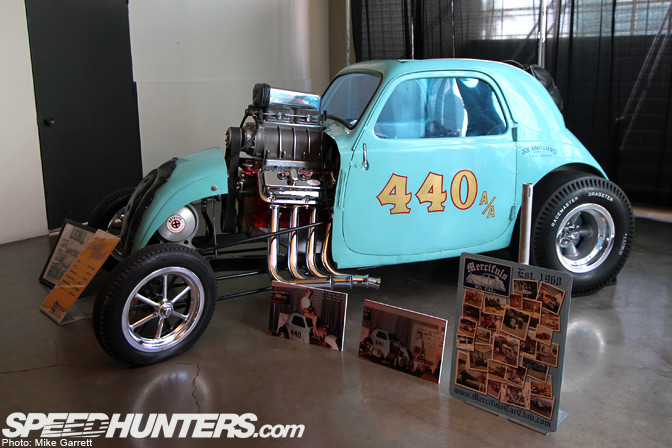 Here's another vintage altered drag car, homegrown in Southern California.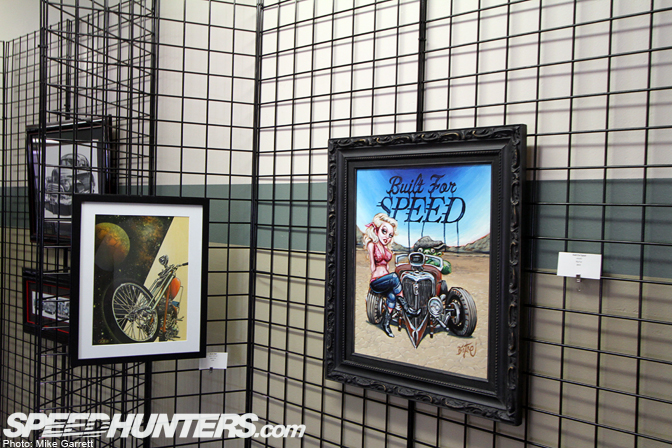 Artwork anyone? I'm still trying to decide what sort of things I want to hang up in my new office.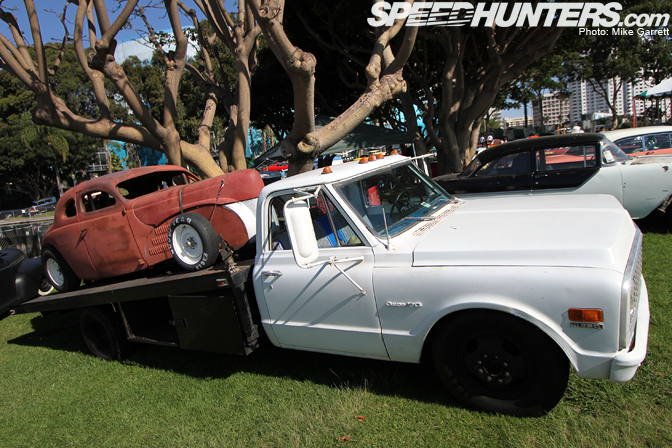 Dirt track racer loaded onto an old Chevy transporter. So cool!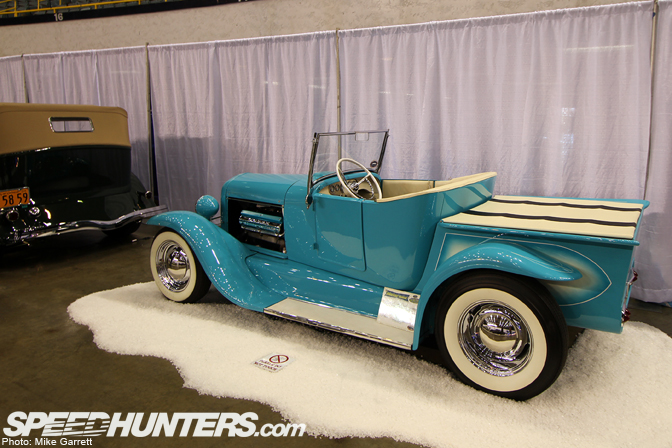 A very retro looking Roadster Pickup that looks ready for a beach run.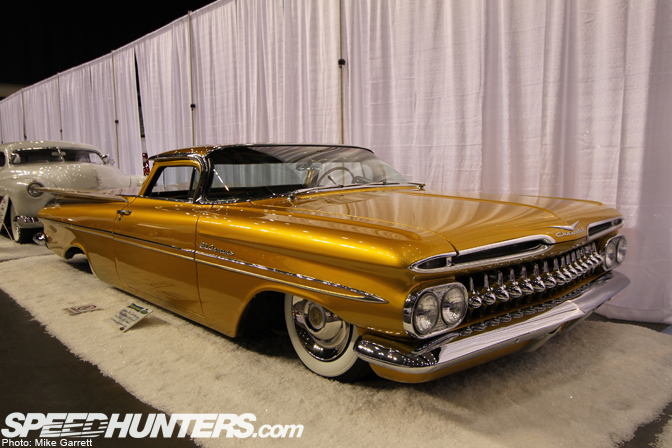 The roofline of this '59 El Camino was sitting below my waist. That's doing it right.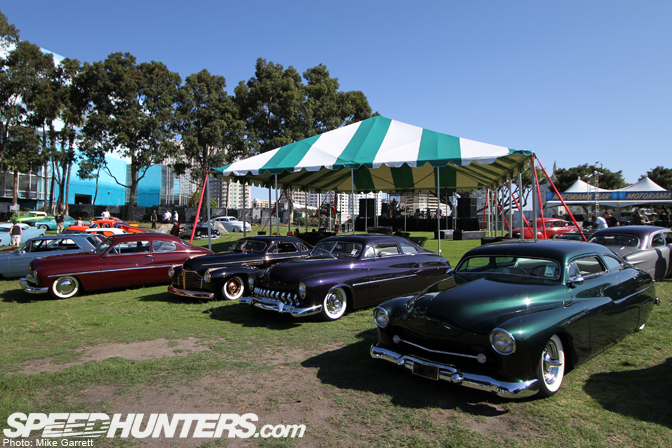 That will do it for part three, but I'll be back to wrap things up tomorrow.
-Mike Garrett