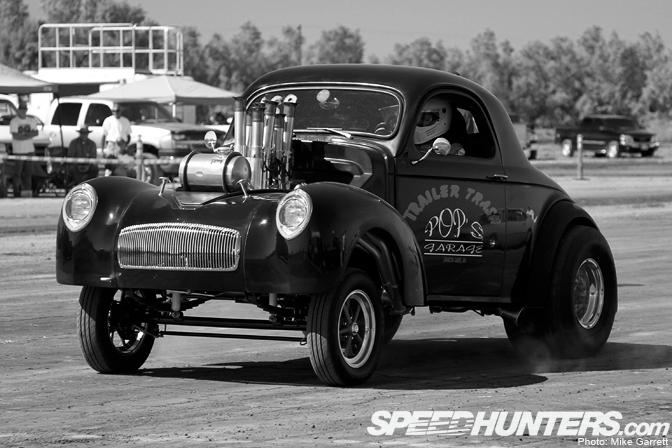 It's rather unfortunate that many of us never got to experience the glory days of 1950s and 1960s drag racing, but thanks to events like the Eagle Field Hot Rod Gathering we can at least get a taste of what it was like for racers and fans. Here's my third and final look at last Saturday's event.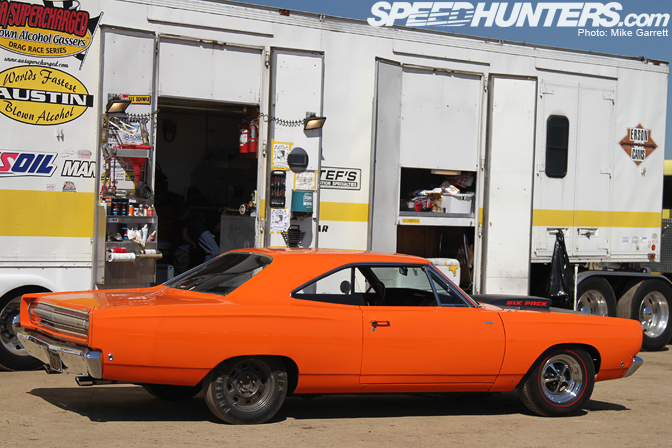 This 440 Six Pack Road Runner is ready for action with drag slicks mounted out back.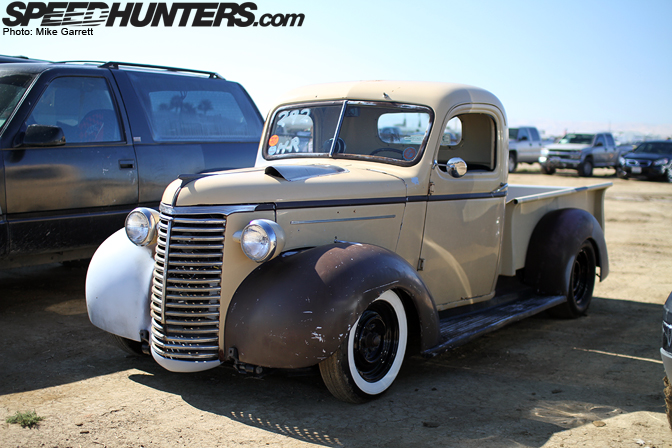 Tow vehicle or grassroots racer? You decide.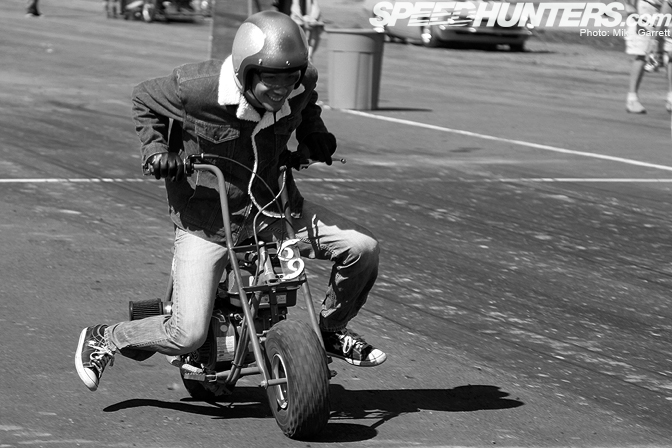 As you can see, it takes nerves of skill to run in the mini bike drags at Eagle Field.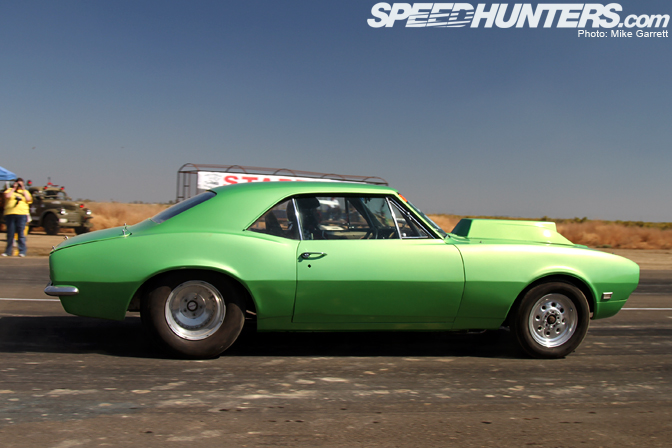 An all-business Camaro. Go to any dragstrip across the United States on any given day and you're guaranteed to see a couple cars like this one.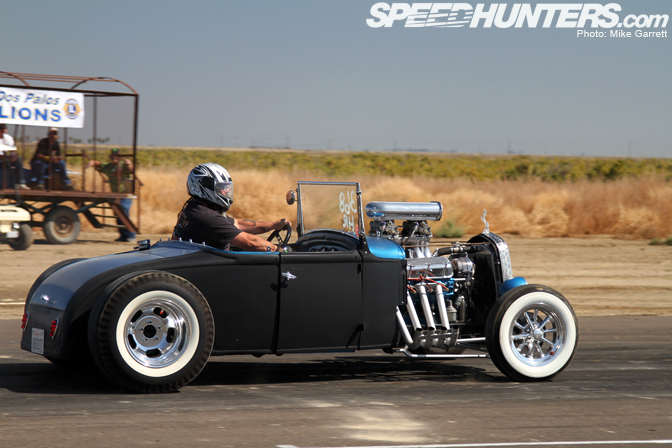 I think this Roadster was my favorite car of the day. Mean stance plus manual shifts and tire smoke is always a recipe for entertainment.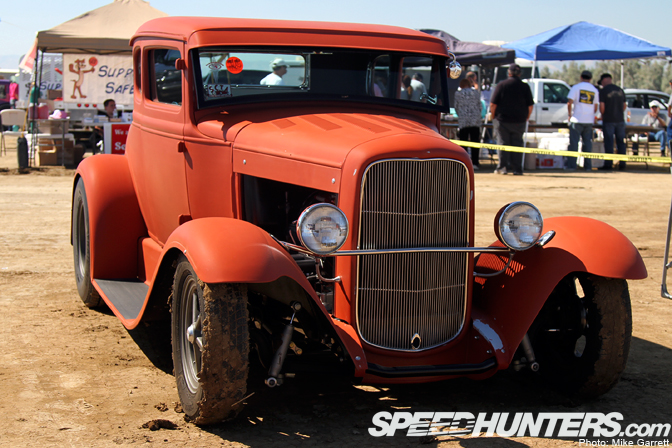 Even with the tires caked in mud, this Coupe looks mean as can be.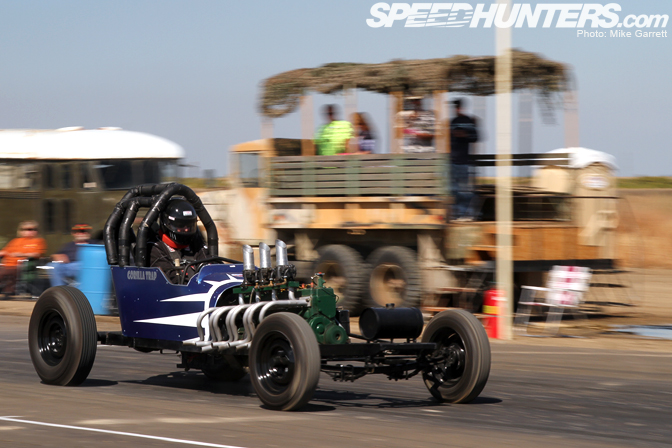 Known as "Gorilla Trap" this HAMB Dragster gets down the track with straight 8 Pontiac power.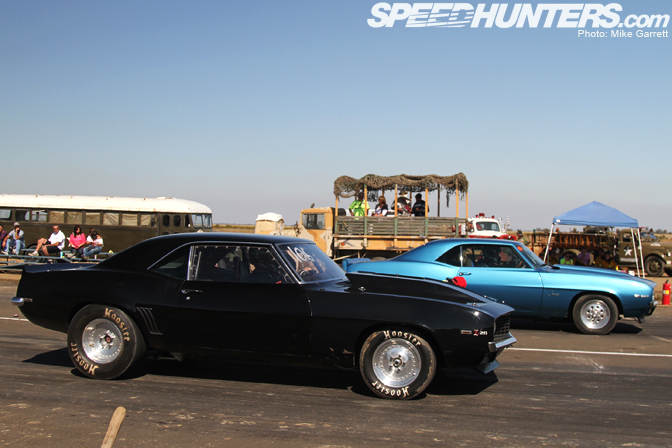 I'm going to make a bold prediction here. The '69 Camaro will win this race.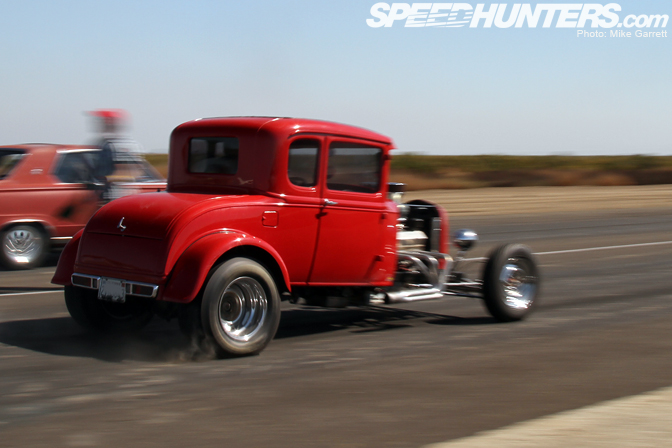 A cool little five-window comes out of the hole, grabbing for some traction.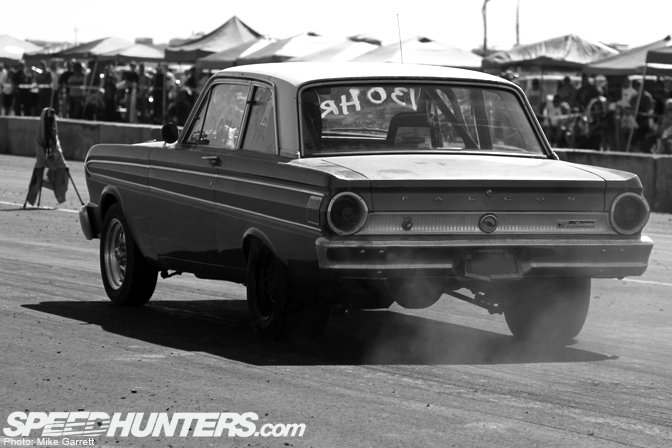 Meanwhile a pair big drag slicks help this Ford Falcon dig in.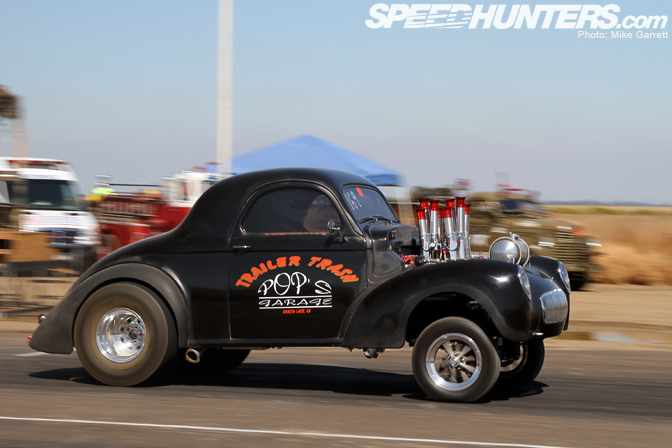 It was pretty awesome watching this old Willys Gasser beat up on some of the more modern drag cars that were running.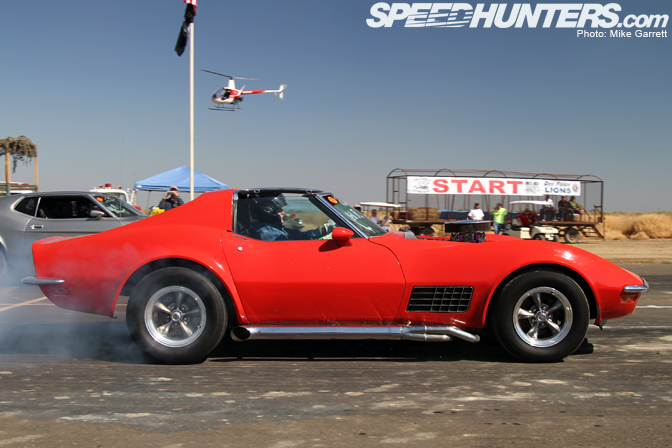 This Corvette was a pure throwback to the '70s with its side pipes and hole in the hood. It also sounded pretty nice banging gears down the track.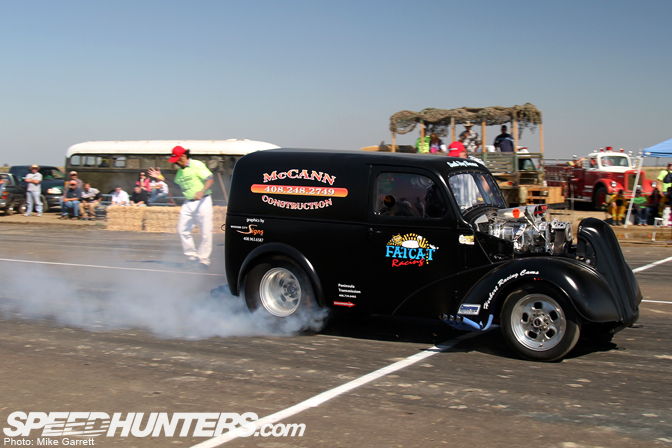 This blown Anglia was by far the loudest car at the event. It came over from the Bay Area to run at Eagle Field.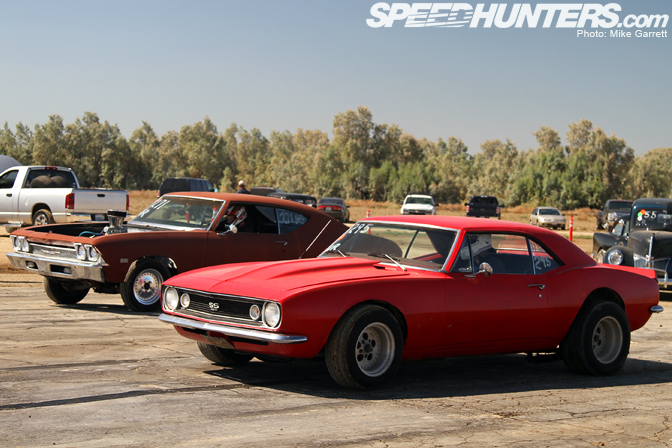 Take your pick Bowtie fans, A-body or F-body.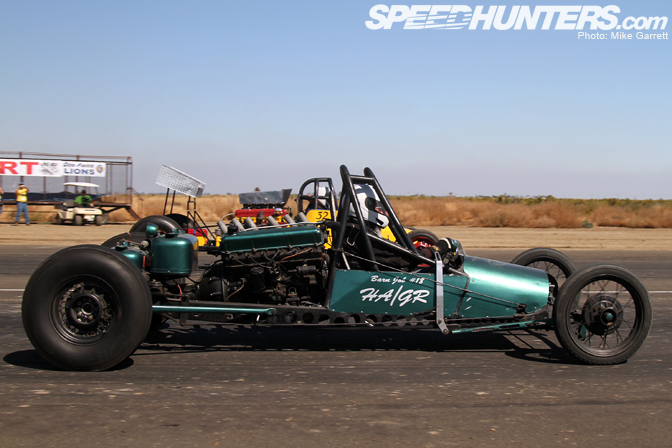 More homebuilt HAMB Dragster goodness.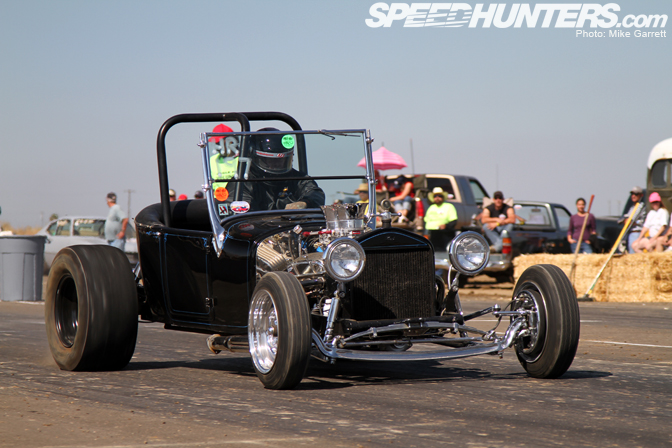 My image of T-buckets is largely one of cruisers and show cars, but this guy was out there proving they are also quite adept at drag racing.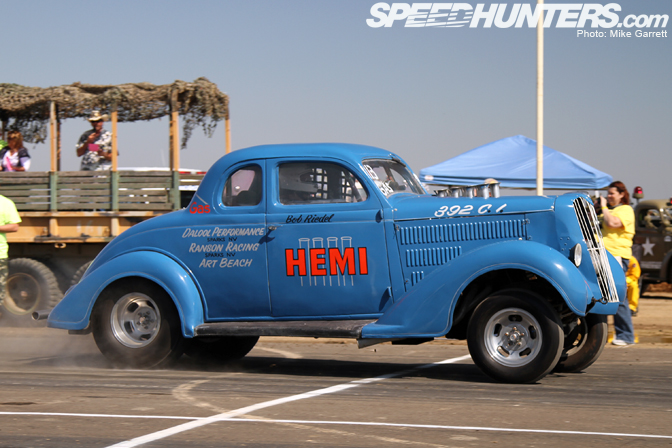 There are retro-inspired drag cars, and then those that literally look like they came straight from the '60s. This is one of the latter.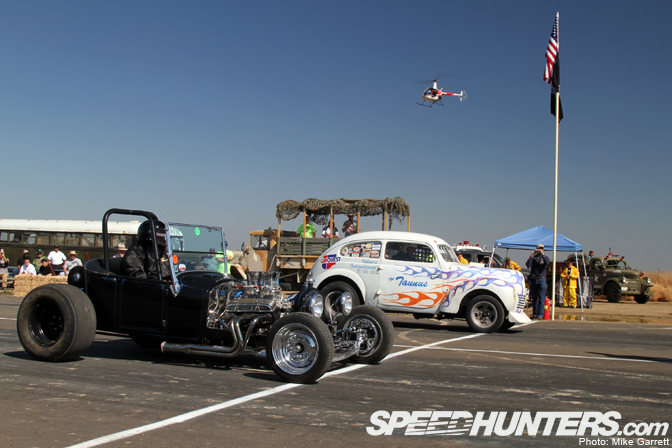 That will do it for my coverage of Eagle Field Hot Rod Gathering. I'd
like to thank Rocky and the rest of the Eagle Field crew for hosting me.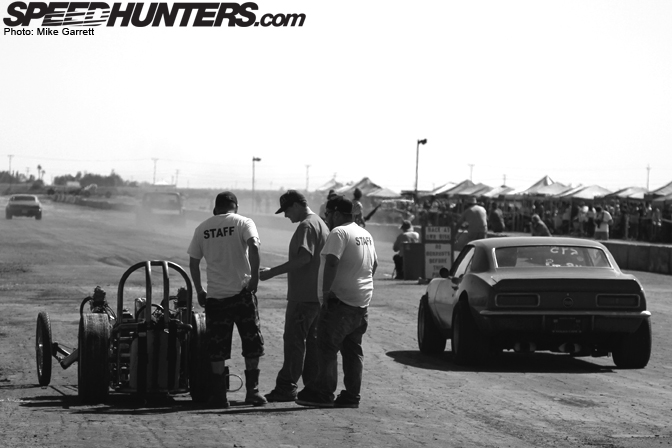 But more importantly I'd like to thank them for keeping the fun, grassroots spirit of drag racing alive.
Until next year.
-Mike Garrett