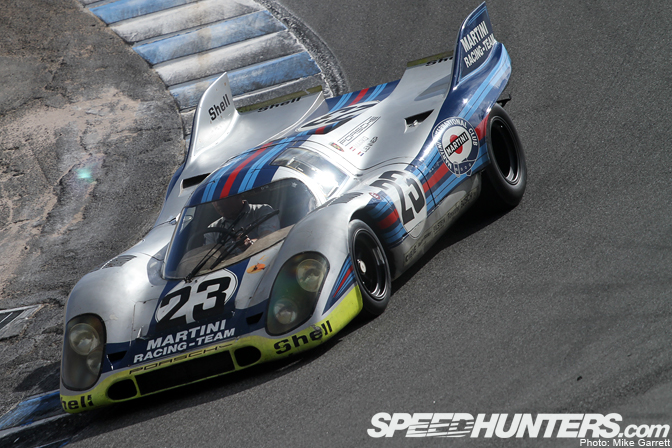 After my weekend at the Rennsport Reunion I've found that Porsche owners are some of the most dedicated I've ever seen. I can't recall another single brand event as large as this one. In fact, it seemed there were more people at Rennsport than even at the famous Rolex Historic races. Such is the power of the Porsche brand.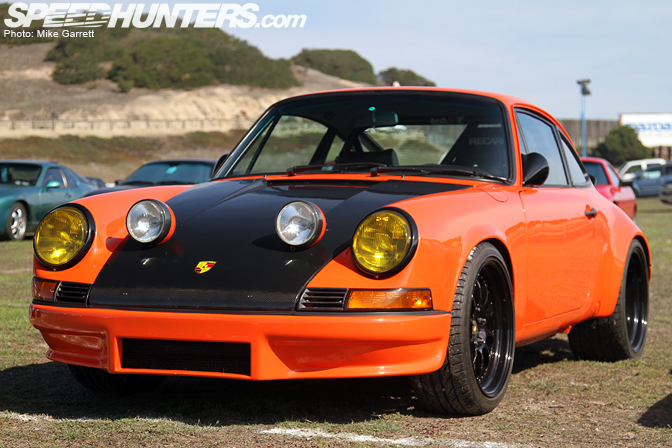 Spotted this 911 in the parking area. Dig the rally style lamps on the hood.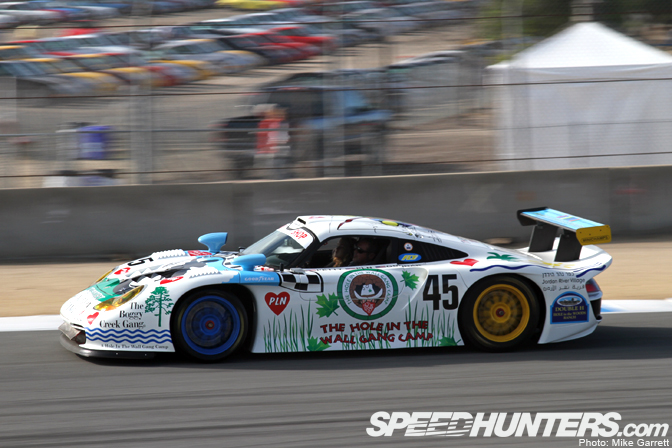 You couldn't have a gathering of famous Porsche race cars without the 911 GT1 could you? This one was originally driven by Paul Newman, Kyle Petty, and Gunnar Jeanette.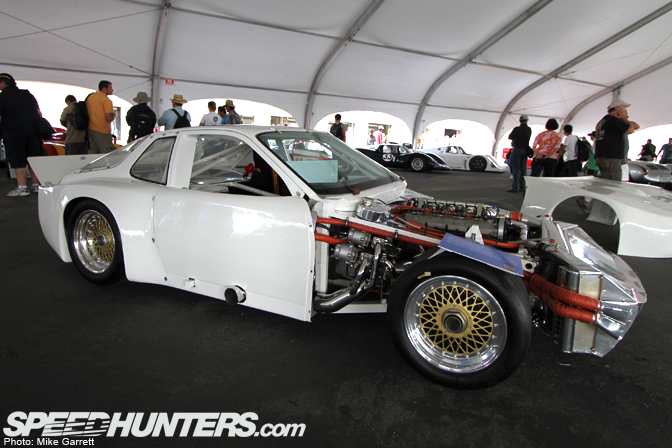 This '87 944 Turbo race car was pretty wild.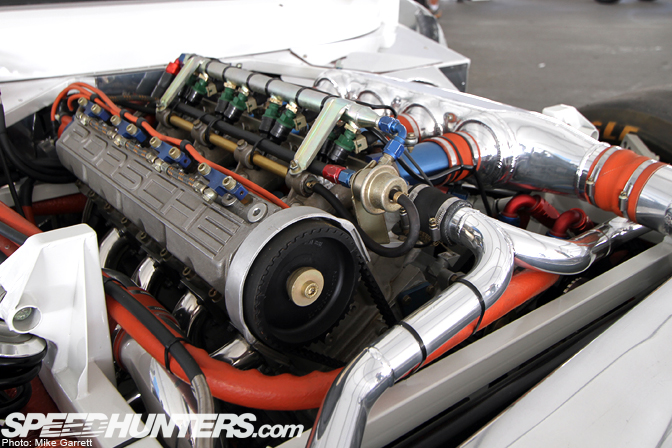 The turbo four cylinder under the removable front end makes 675hp. Solid.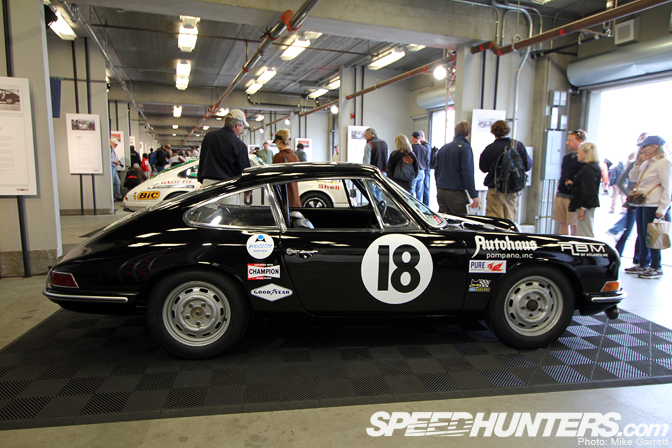 Among the display of historic of 911 race cars was this '64 911 – which is one of the first two 911s imported to the United States. It also became the first Porsche 911 in the world to win a race after taking the class victory at the 1966 Daytona 24hrs.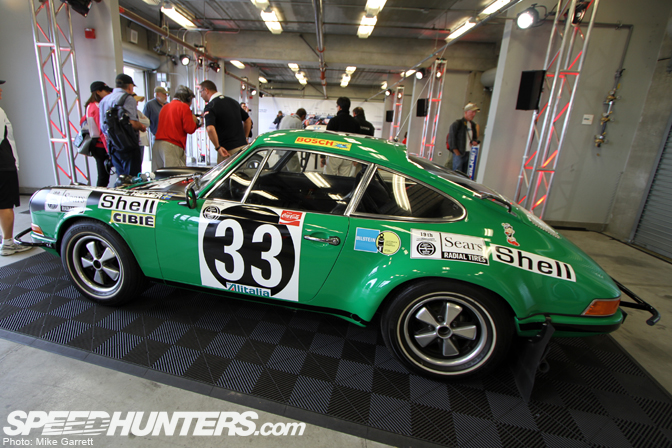 Also in the line of legends was this '71 911 ST that competed in the East African Safari Rally.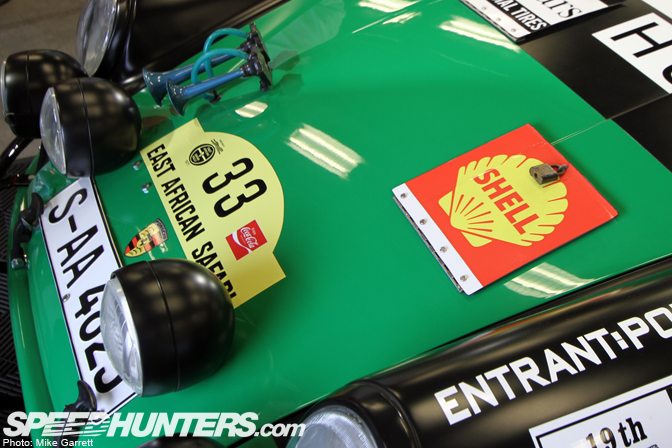 This is one of three 911s built for the '71 Safari Rally.
Another great 911 GT car, the GT2 Evo from 1995.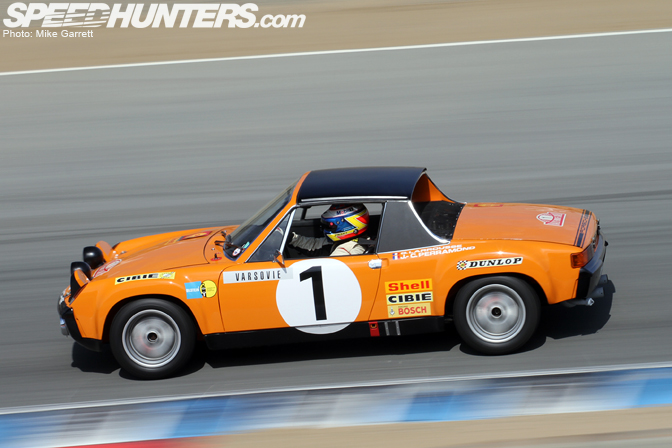 Back out on the track, a 914-6 dips through the Rainey Curve.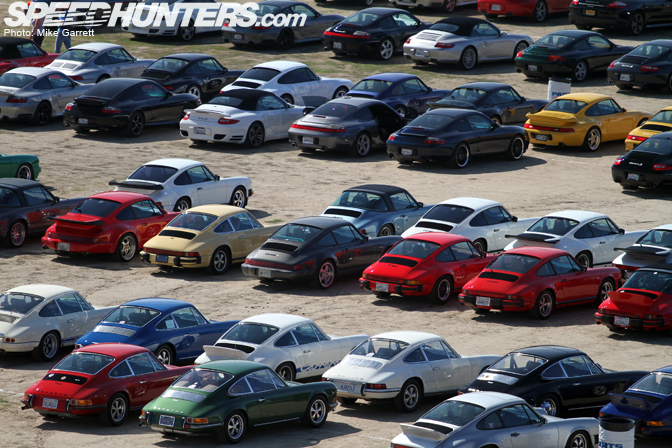 Decades of 911 history are visible in this view looking down from the hillside.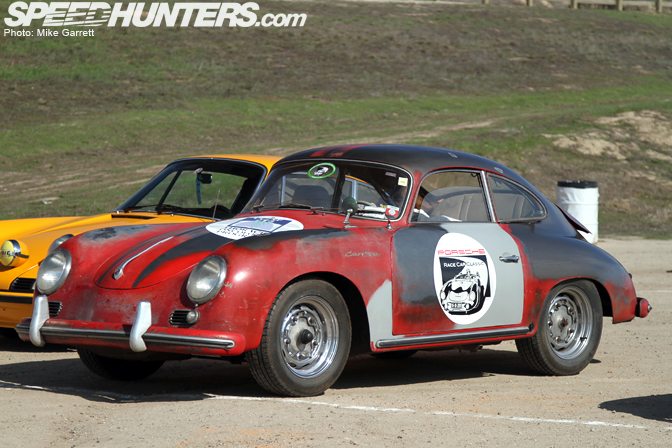 Not sure if this is a work in progress or the owner is going for the rat look. Either way it stood out quite a bit.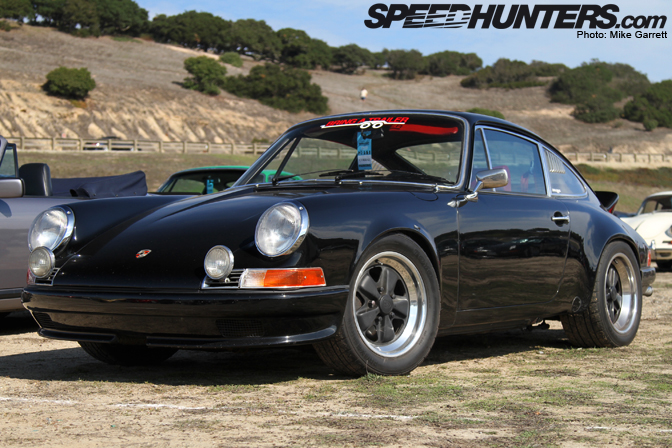 Just about perfect if I do say so myself.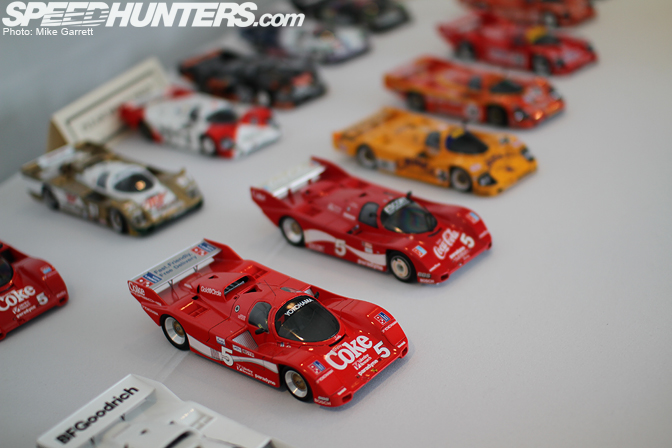 A huge display of 962s in the scale model area. Nerd mode fully engaged.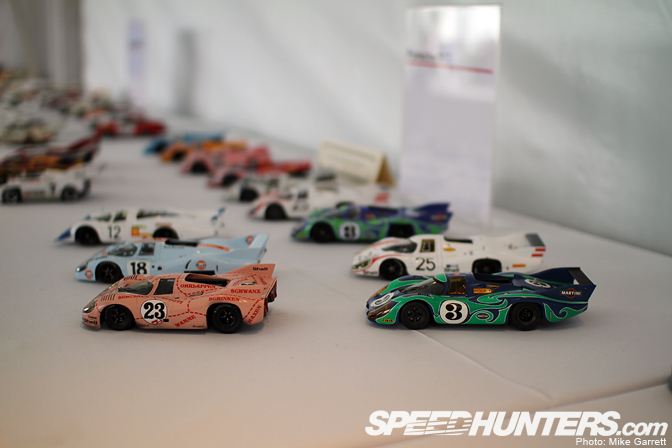 The collection of 917s was equally as impressive.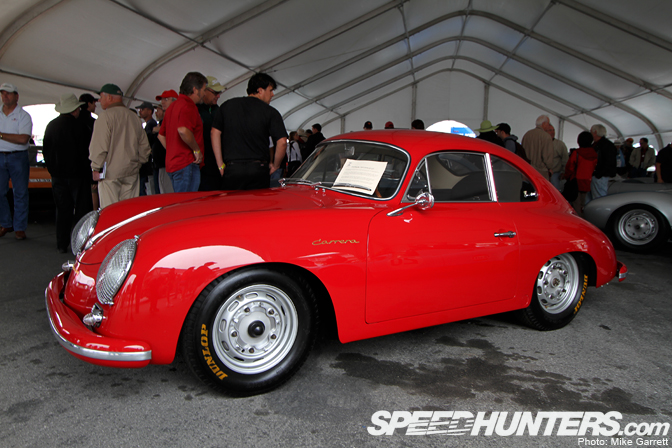 115 horsepower is nothing by today's standards, but in 1959 it was enough to get this 356 Carrera GS-GT up to 140mph.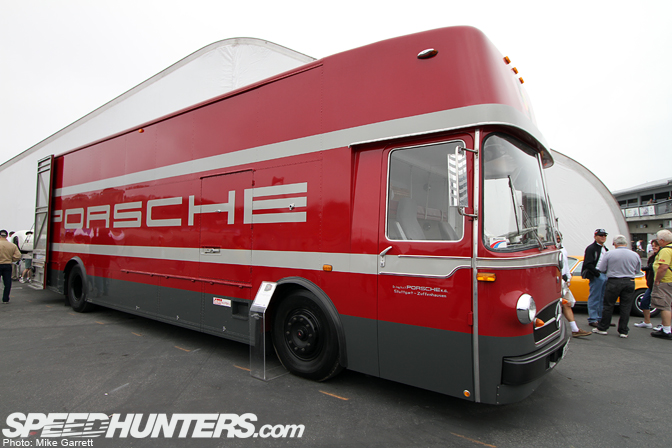 Now this is awesome – a Mercedes transporter used by the Porsche factory race team from 1968 to 1989.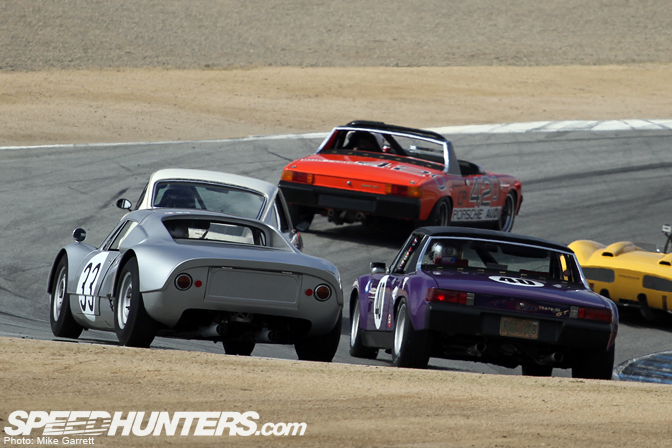 Traffic jam at Turn 10, with several different models battling it out.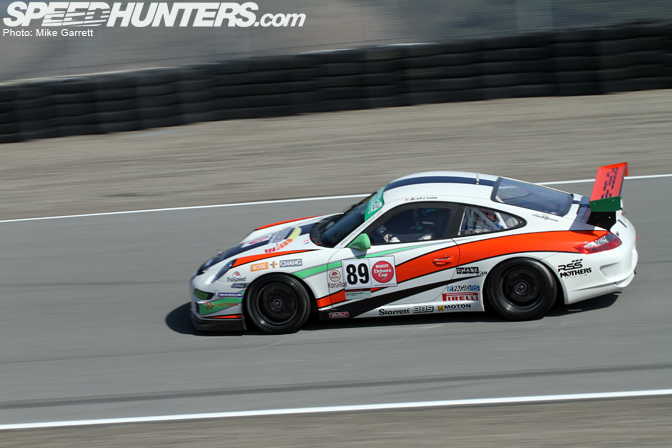 One of the GT3 Cup cars heads up the long uphill section toward the Corkscrew.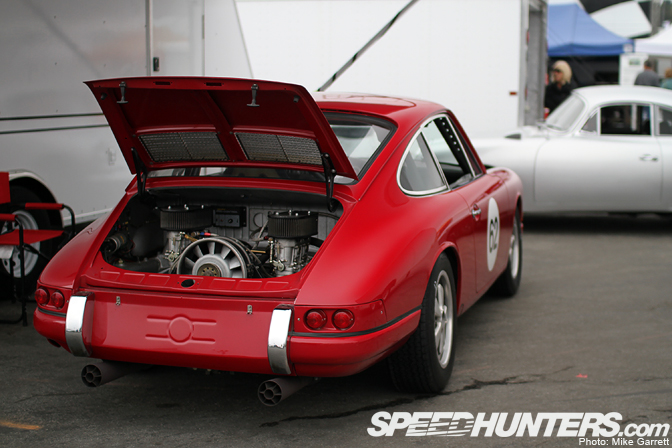 The simple beauty of the '67 911S.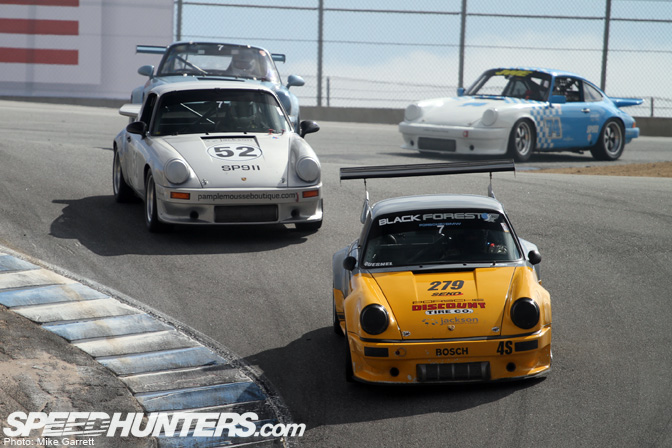 I'll wrap up part two here, but there's more from Rennsport coming soon.
-Mike Garrett