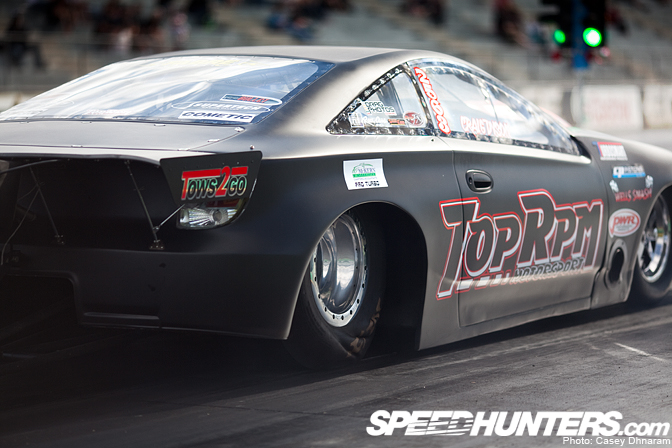 To conclude our coverage of the Jamboree we'll take a look at the finals. This year's event in Queensland, Australia celebrated its 21st Anniversary.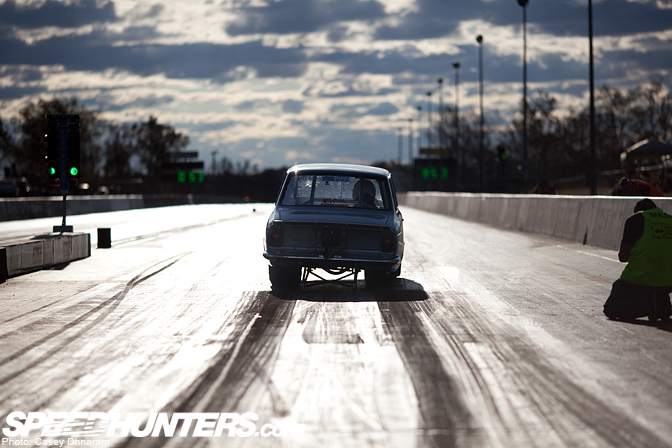 As the sun started to descend and the clouds began to roll it was not only the air temperature getting cooler but the track too. Cars were losing a lot more traction off the start compared to their morning runs.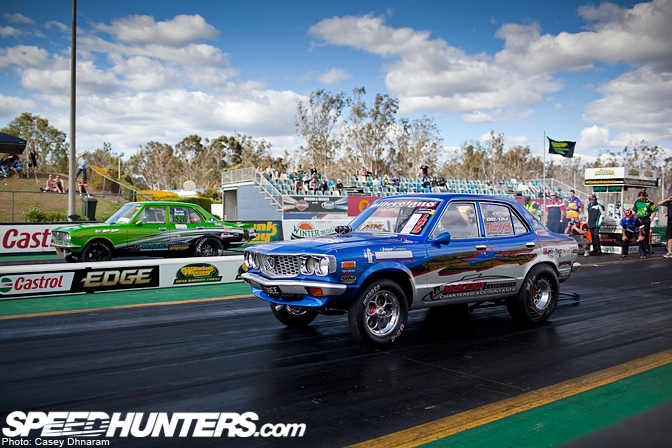 Here are two familar cars that have been attending not only Jamboree but also regular meets for many years. On the right we have Bryce Miller's '13BEE' and on the left Damien McKern's 'GRUMP2′. Miller managed to take the win with a 8.321 @ 155.27mph.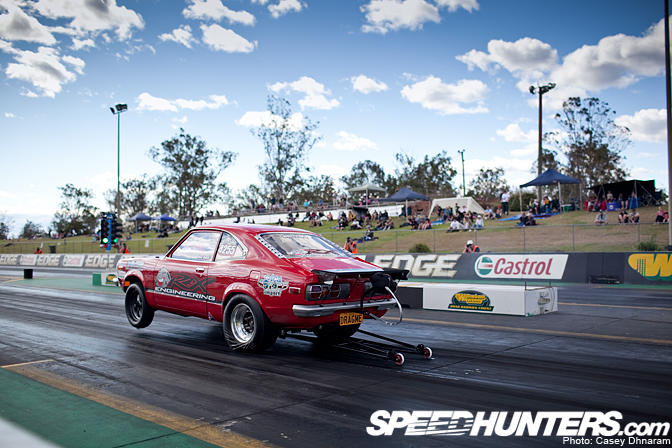 Rod Boyd in the 'DRAGME' RX-3 from RX Engineering is always pulling off great wheelies. Unfortunately he lost to Grant Henderson with an 8.250 second pass.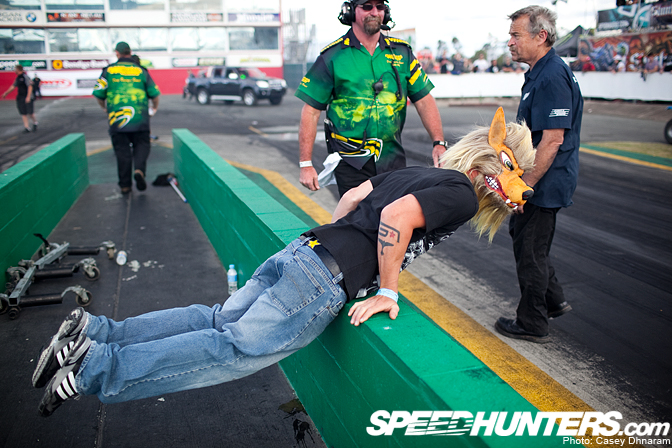 The crew from Motive DVD are always entertaining themselves.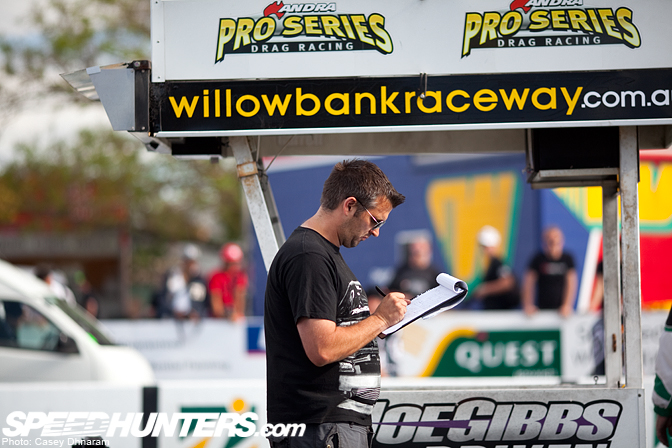 On the subject of Motive it was great to catch up with Andrew Hawkins. Here he is writing down the times after each and every pass.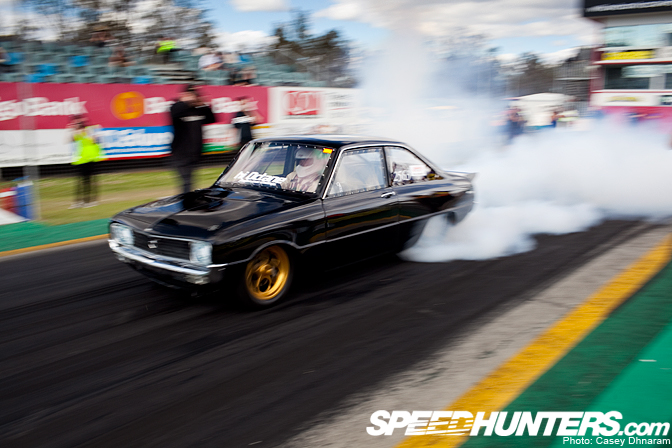 Craig Dyson was piloting the Hi-Octane Racing R100 which made the trip up from Sydney. After WTAC we ran a small spotlight of this little beast. Hi Octane took the win with a 7.296 second pass @ 193.21mph…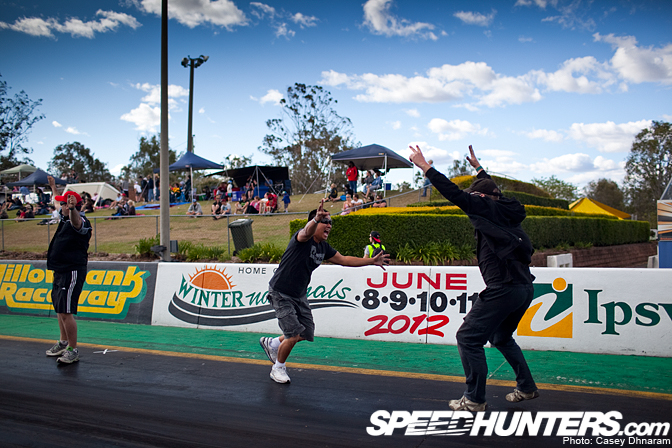 …Pushing them through to the finals.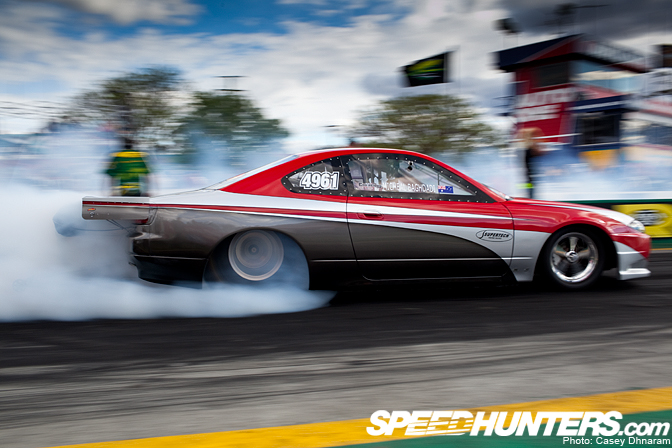 You might remember this S15 Dragster that was on display at Sydney's WTAC. Well, this Silvia wasn't all show!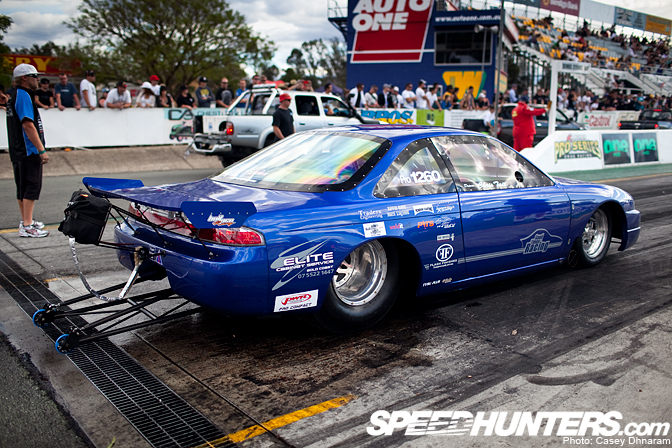 The driver of this gorgeous Zenki S14 goes by the name of Chris Tait, his fastest time over the whole weekend was a 7.560 @ 182.40mph.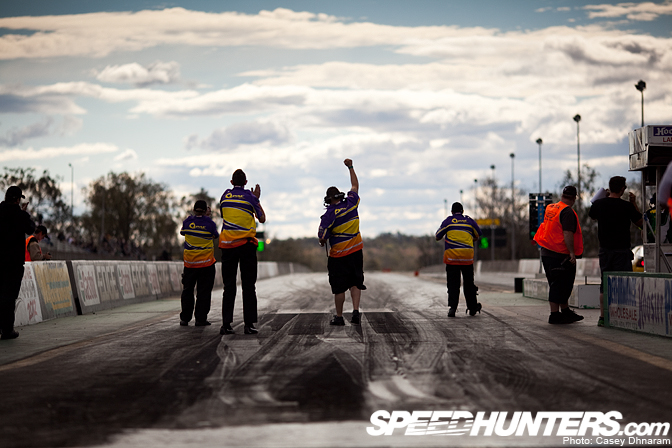 The Pac Performance Team celebrated as driver George Rehayem went through to the finals with a 6.819 @ 203.58mph pass leaving Mick Farrall defeated.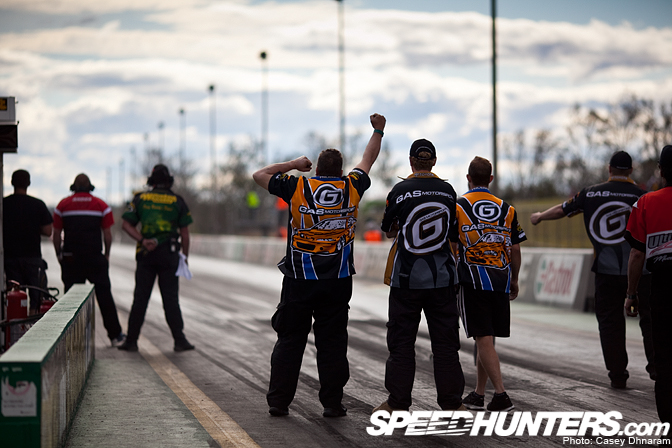 Gas Motosport were going strong in their BMW M3 winning against Scott Porter with a 6.886 @ 208.04mph. It was their quickest run all day.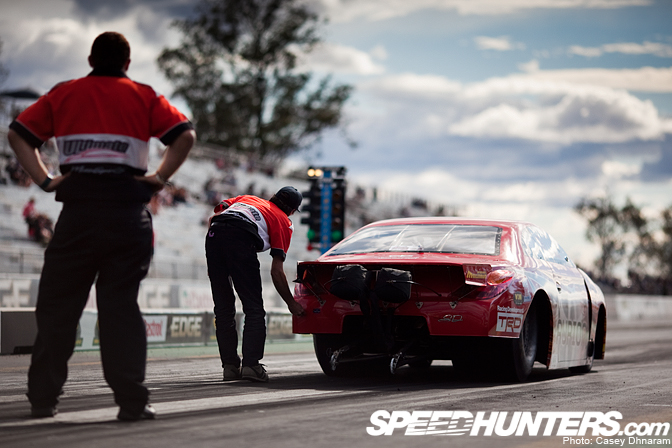 Next in line was Tony Wedlock and Malcolm Glassett from Hurricane Racing.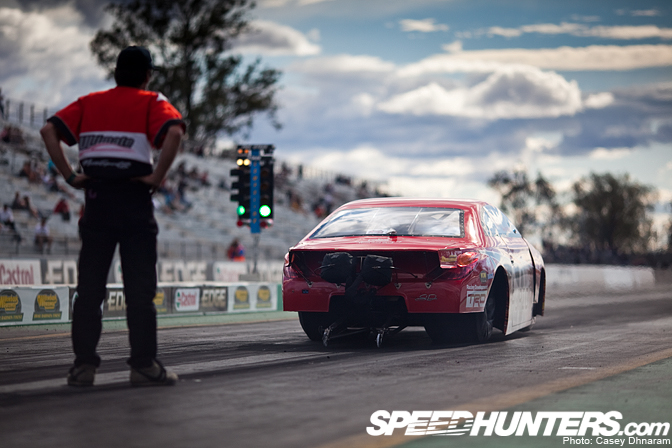 Both drivers experienced a lot of wheel spin off the line, with Wedlock defeating Malcolm with a 9.772 second pass.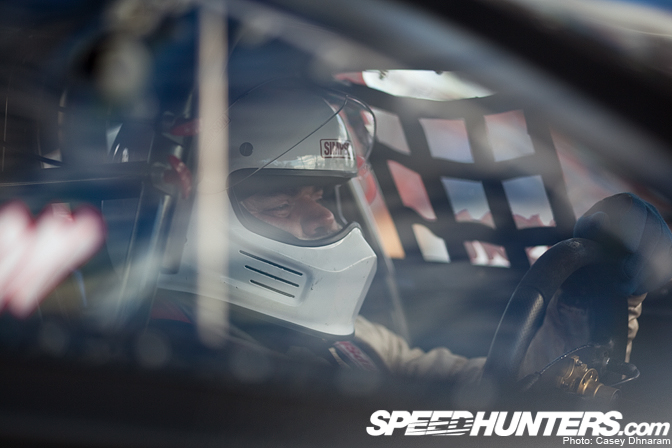 Here is a shot of Craig Dyson about to warm up his tyres.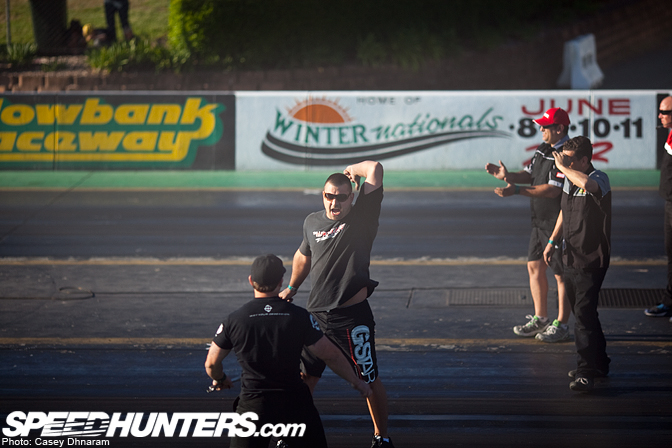 It wasn't all over for Hurricane Motorsport as they won their final race with a 6.765 @ 208mph.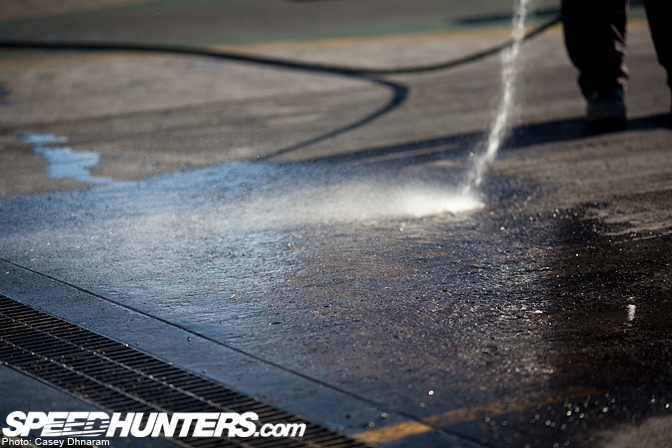 Prepping for the finals.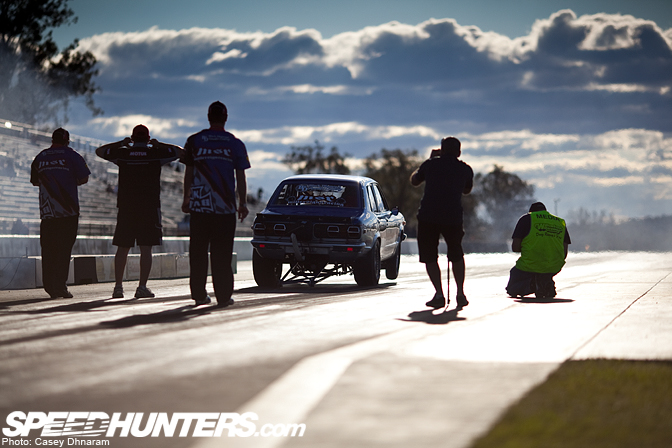 Wheel standing Bryce Miller lost his final race to Ben Hunt.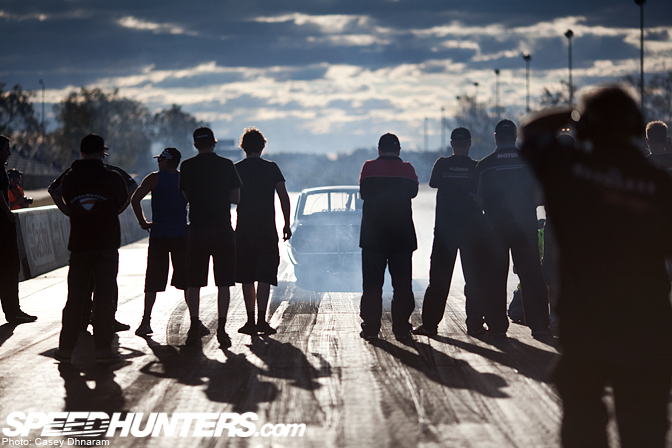 Finally we were down to the Pro Compact finals. Craig Dyson in the Hi Octane R100 lined up against Collin Willshire in the Mitsubishi 380. What a final, rotary vs piston.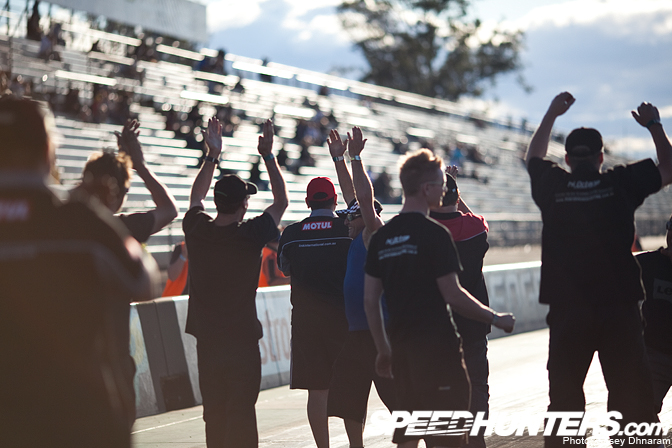 Crag Dyson won Pro Compact with a 7.248 second pass at 189.82mph.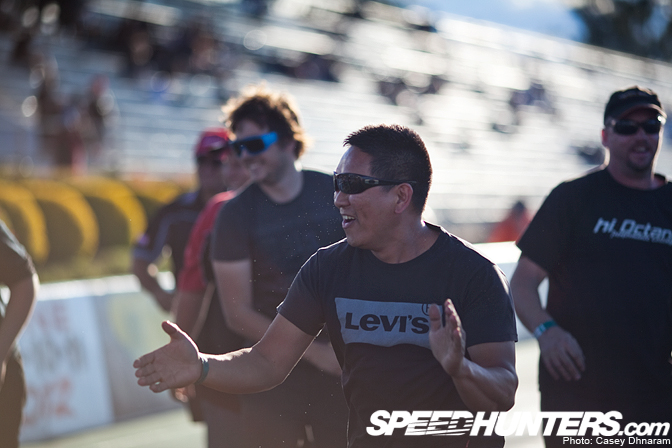 The boys from Sydney were extremely happy.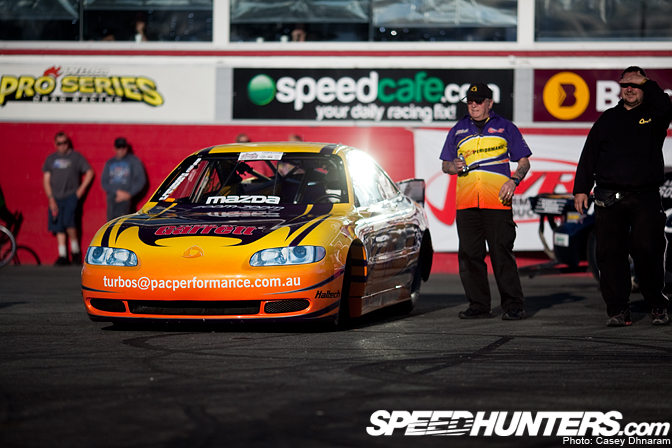 The Pro Turbo finals came down to two renowned drivers – in the right lane, George Rehayem piloting Pac Performance's Mazda 6 from Sydney, and in the left lane was 2010's winner Rod Harvey from New Zealand in the Rayglass Boats Celiac.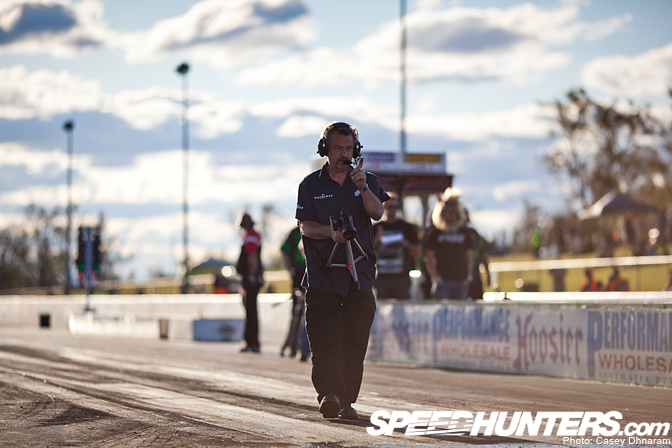 Here is a shot of Terry lining Rod up.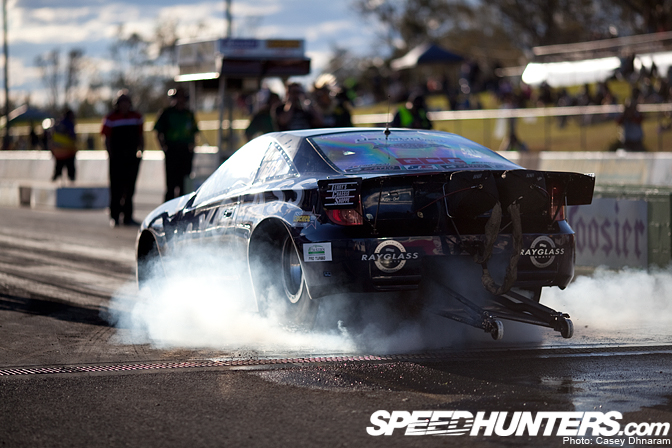 This would be Rod's final burnout for the whole weekend.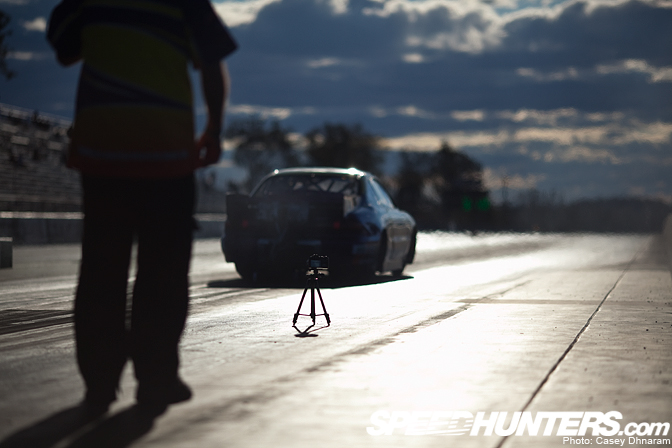 Off the line both cars were almost identical. It was one of those moments when everything stops and you can feel your heart beating purely through your chest. Both of the teams were yelling and screaming as the cars took off.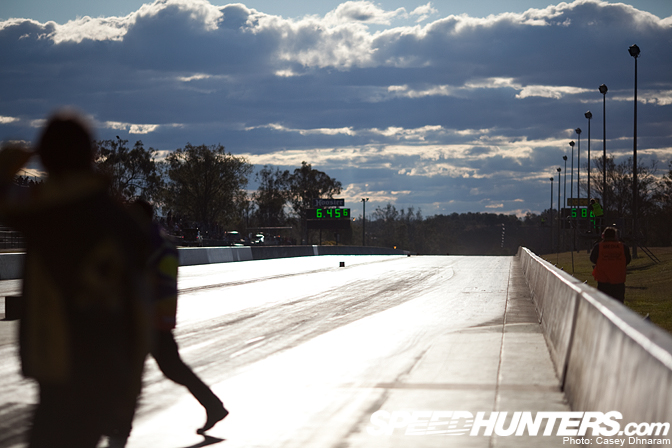 …And just a few seconds later there was a Jamboree winner. Rod Harvey had backed up last year's win with a 6.456 @ 222.40mph. Pac Performance finished second with a 6.883 @ 201.16mph.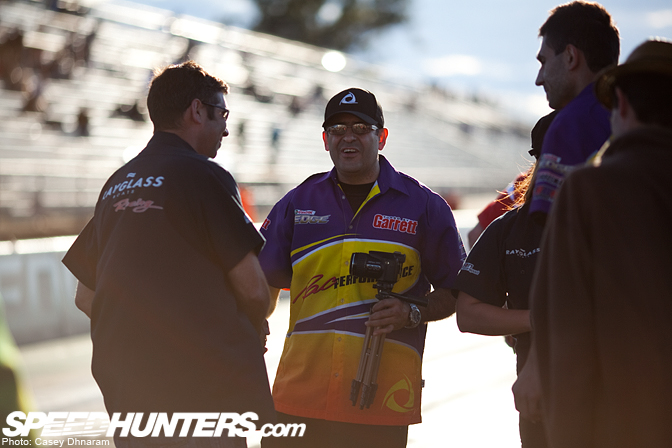 The teams congratulating one another.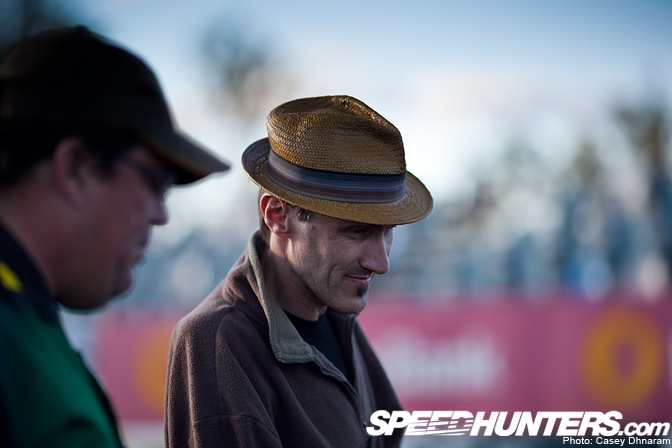 It was great to have a little chat with Ray Box – the event's organiser – after the finals. He was so busy the whole weekend that I hardly saw him.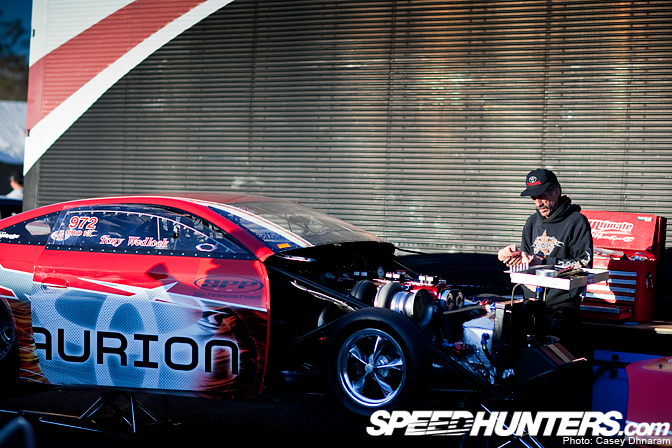 In the pits, the teams were busy packing up their cars.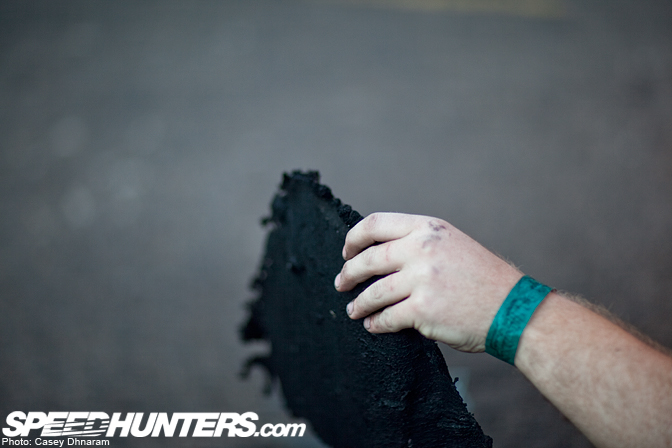 Tony Wedlock showed me the aftermath of a dozen or so burnouts.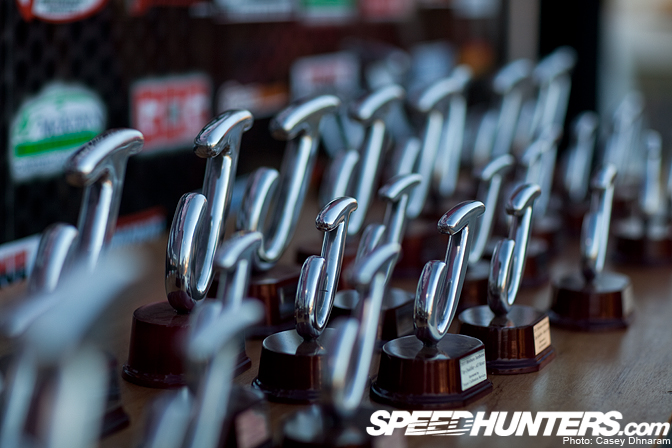 With the sun setting quickly the awards were given out for each of the classes. Congratulations to the winners!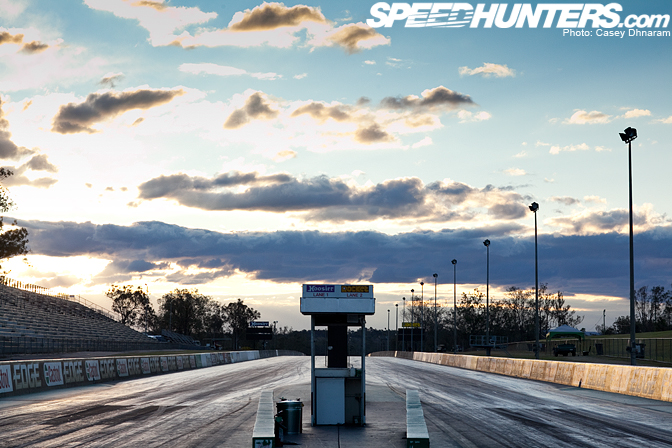 So, that's it for another 12 months…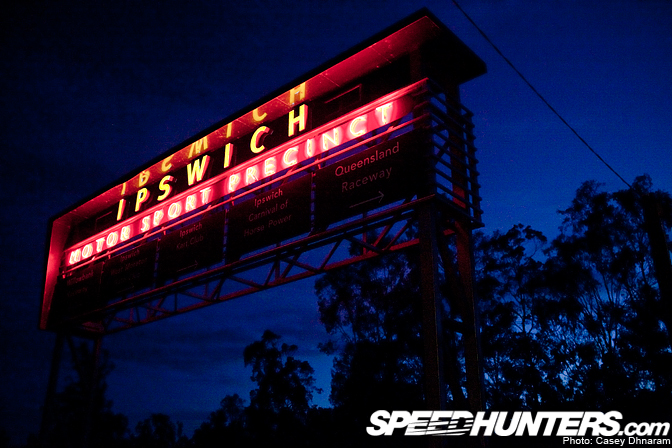 …We'll be seeing you at J22.
-Casey