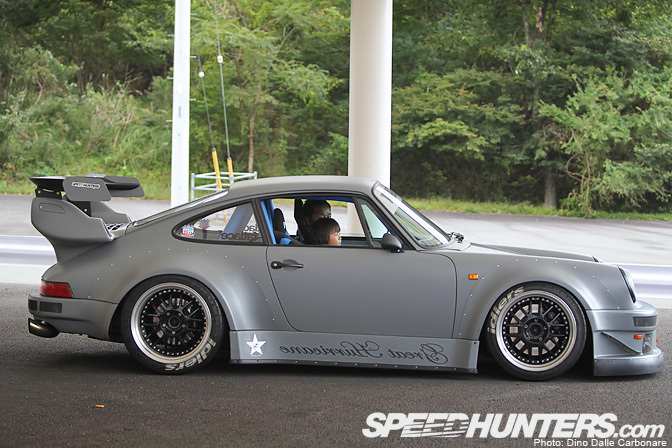 With all the work Nakai-san at RWB has been doing lately, putting the final touches to "Number One" in the UK and now busy in Bangkok finishing up RWB Thailand's second creation, I thought it would be fitting to open up this third part to the Hellaflush Japan coverage with a shot of Great Hurricane. This is one of his last projects and looked sensational with its shark-like satin gray paint, sitting in the display area at Fuji Speedway.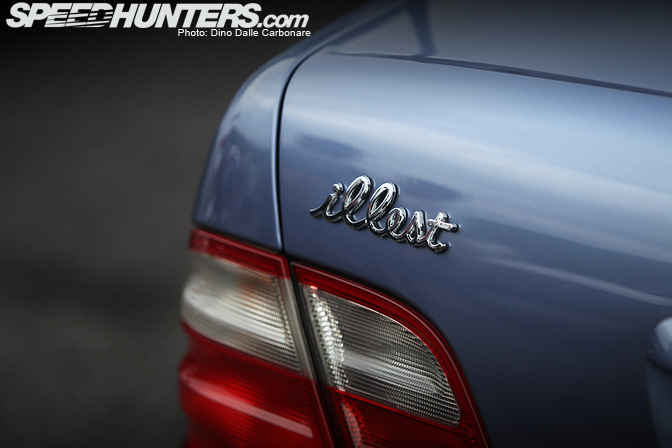 I'm very happy to see that what I have posted so far has been met with much interest and positive feedback, pure testament to the quality of work that the Japanese do…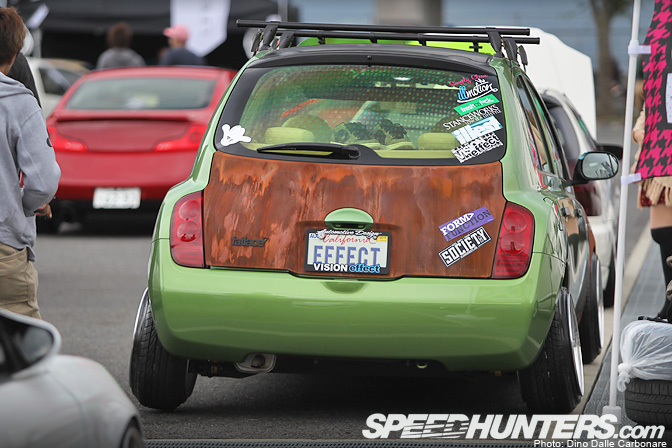 …even to "foreign" styles that they have embraced and emulated in their own unique ways.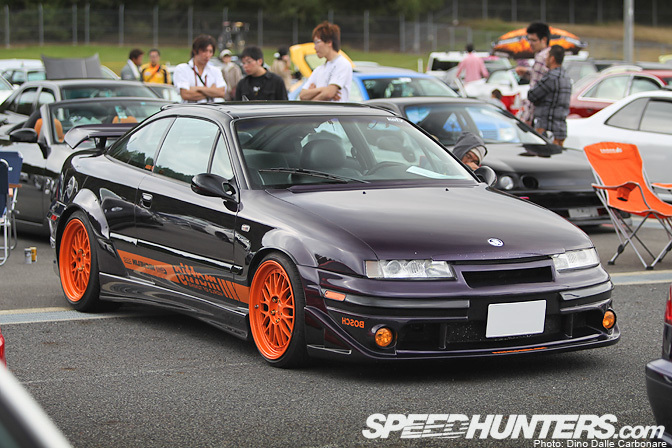 The mix of great rides now continues with some more cars that really stood out among the 300+ rides that showed up like this Opel Calibra, quite a rare sight on Japanese roads.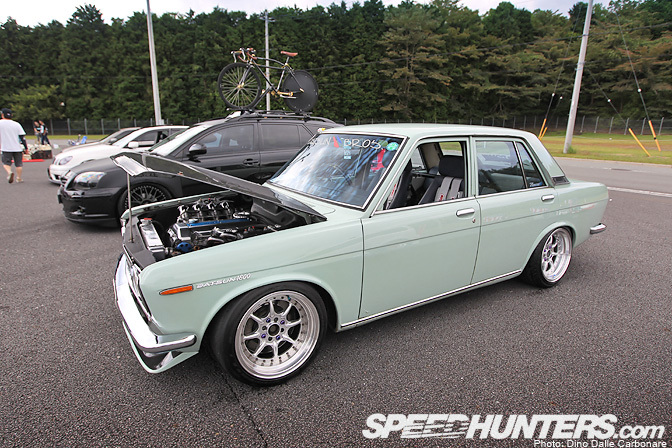 A few rows up I came across this Datsun 1600 running a somewhat more…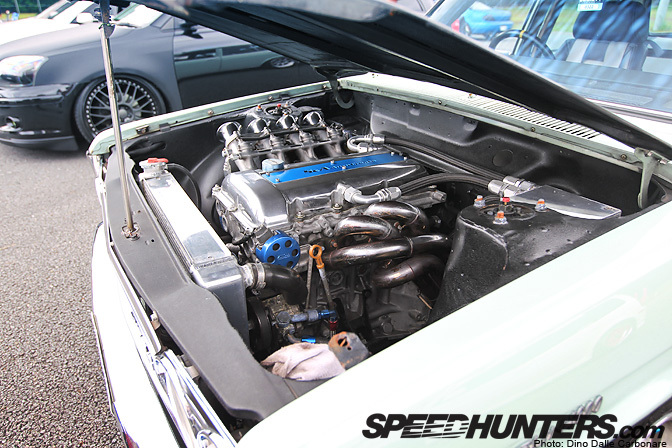 …modern powerplant, a very shiny SR20DE breathing through velocity stacks and dumping spent gasses into a custom made exhaust manifold.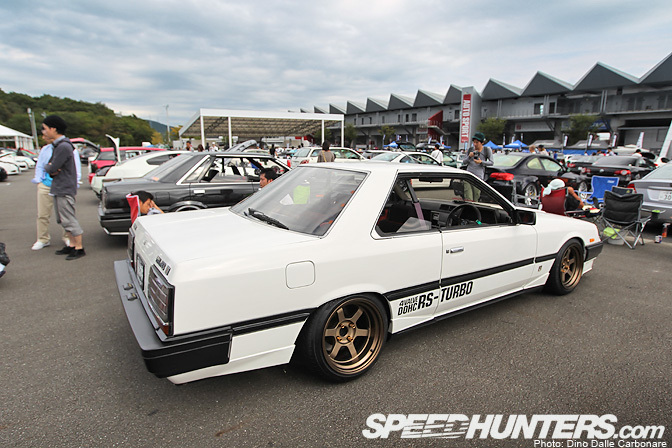 Vintage Skyline goodness on TE37Vs. Perfect in every way!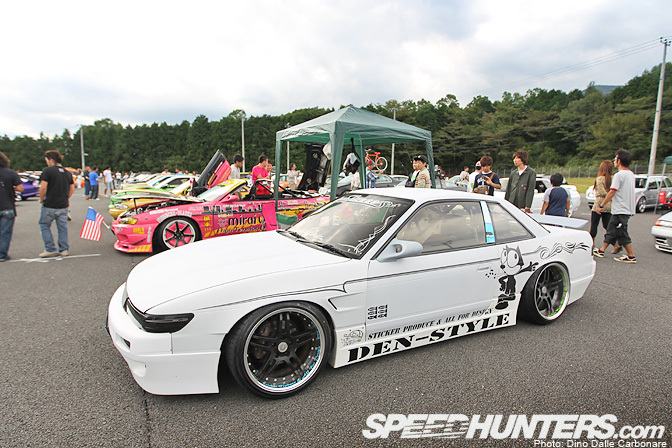 Drifting is an area of the JDM car scene that is continuously going through different styles, as tastes change and evolve. Some may prefer more show-car oriented looks…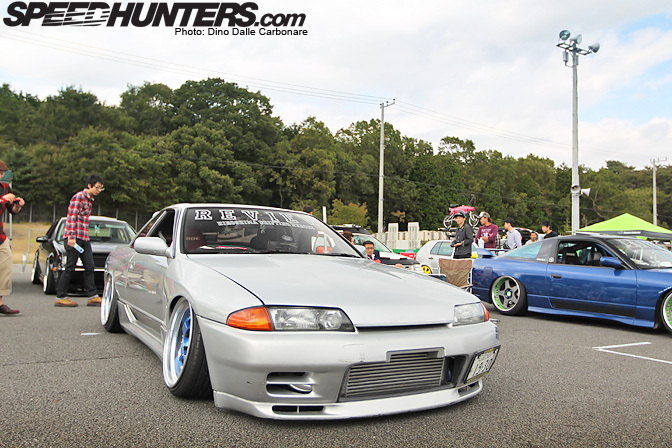 …others in your face, slammed and raw street drifter styles.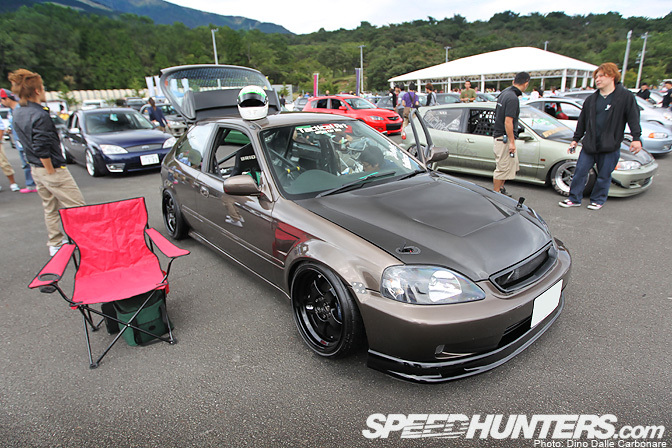 This was the best EK9 I came across, with menacing widened aero front fenders, big Meister S1Rs and a great choice of color for the body. The guys from Tactical Art came up all the way from Osaka to show off their creation.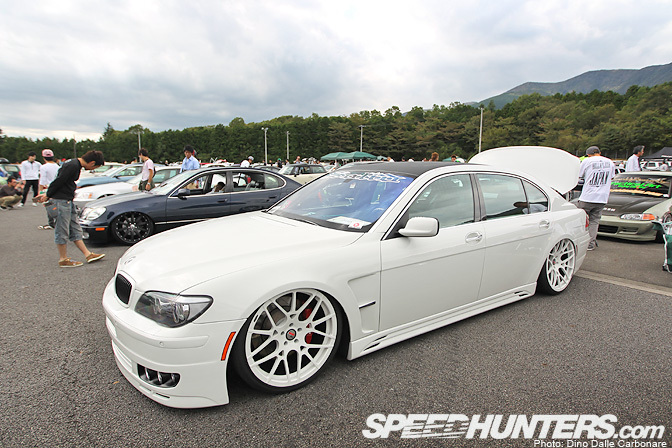 7-series on airbags.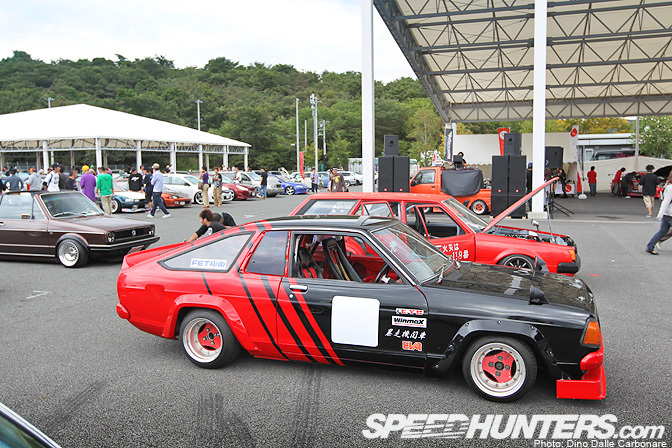 This Sunny race car is something I was definitely not expecting to see at the meet!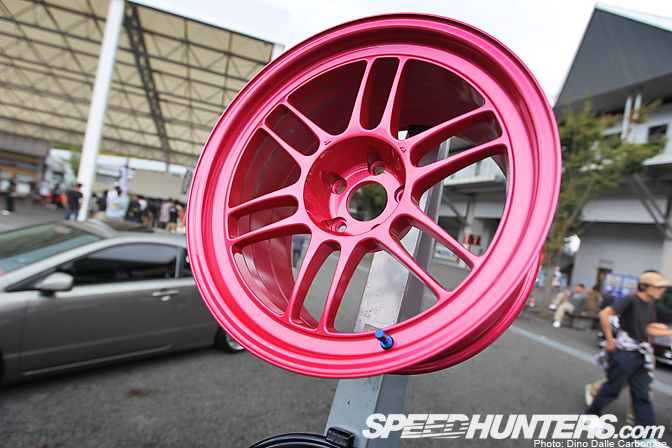 Enkei are obviously not shy about accepting the current trend for crazy colored wheels!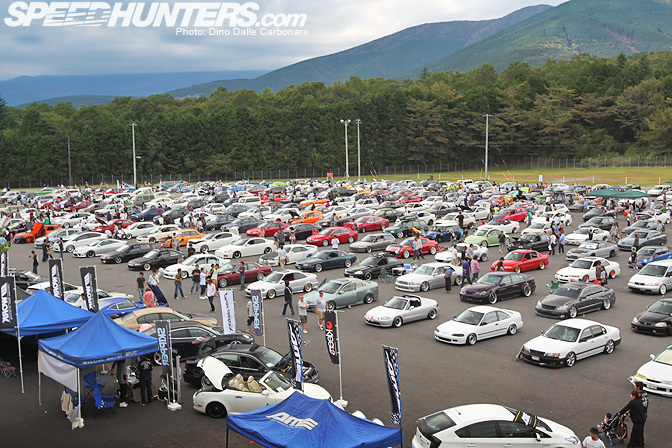 Resting a few minutes to take in the show from a higher vantage point was a great break and made me realize just how impressive the turnout was.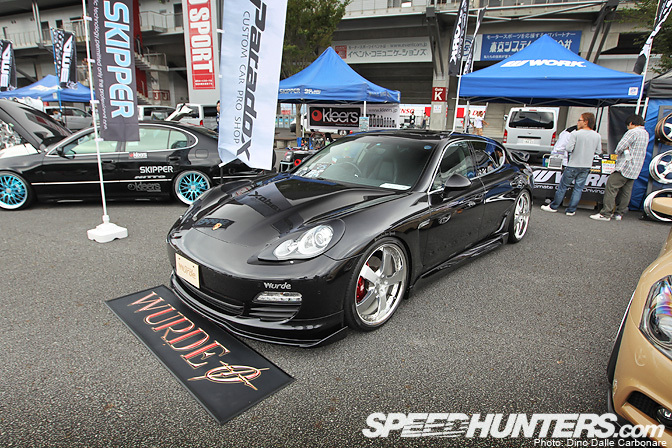 This Panamera at the Work Wheels stand represented the high end side of the show.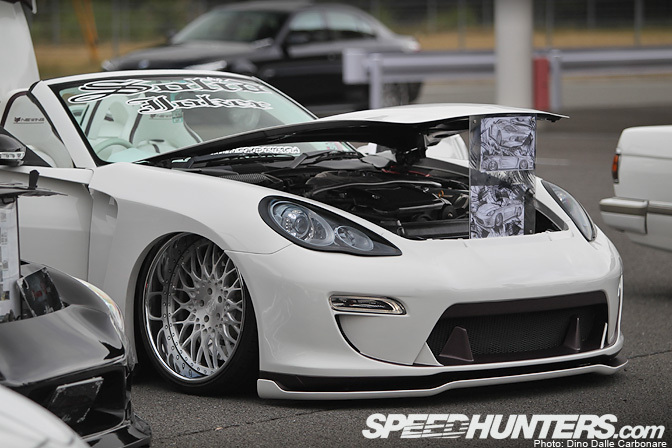 And on the subject of the Panamera the owner of this Z33 has put in a ton of work to transform his 350Z cabrio into a mini-Panamera! Porsche apparently isn't too impressed!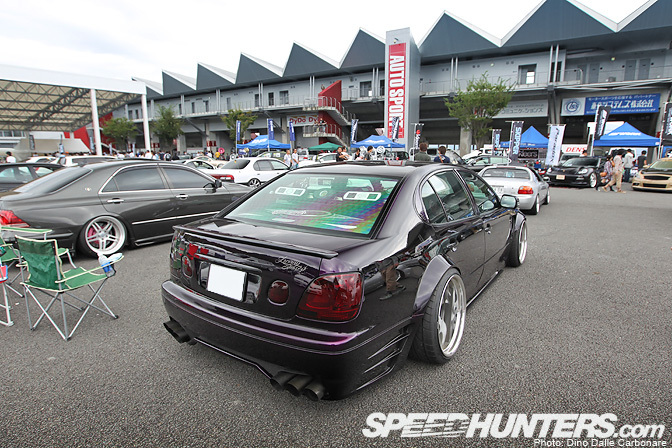 This JZS161 was the toughest VIP ride at the show. You can't go wrong with massively blistered wheel arches and crazy offset but it's the six tail pipes that have the biggest impact from this angle.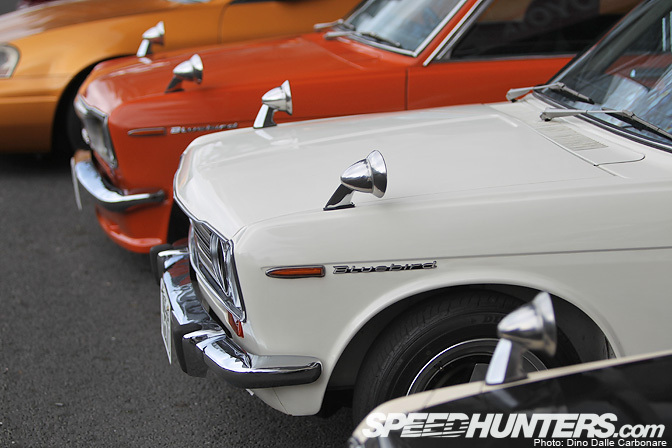 Back in the parking area I came across a nice line up of 510s going for a more vintage feel, so stanced appropriately.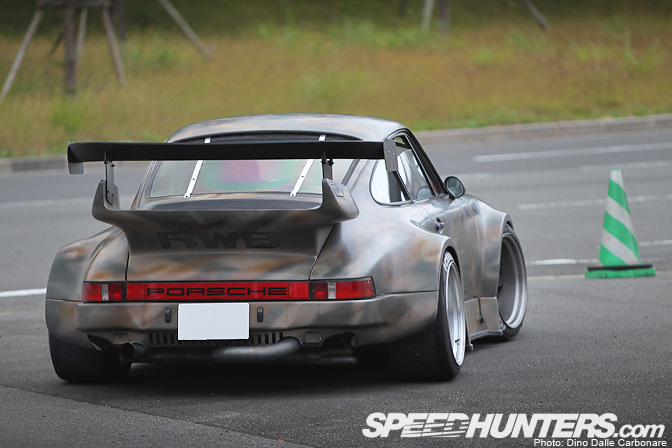 The guys from RWB decided to take off early in the afternoon to beat the traffic back to Tokyo.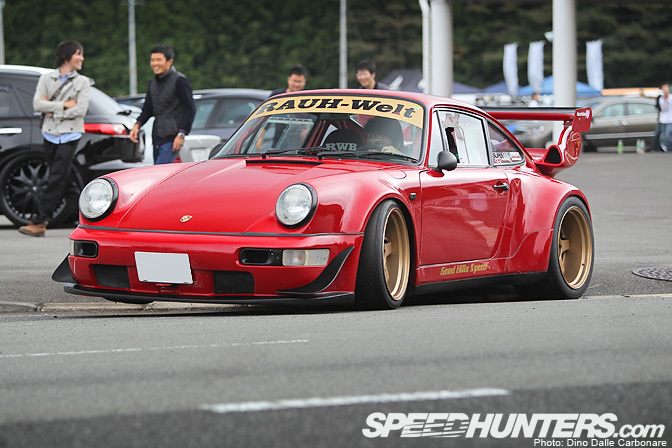 Here is Shinji-san with his Good Hills Speed sticking a front wheel in the air as he tackles the ramp from the paddock to the access road…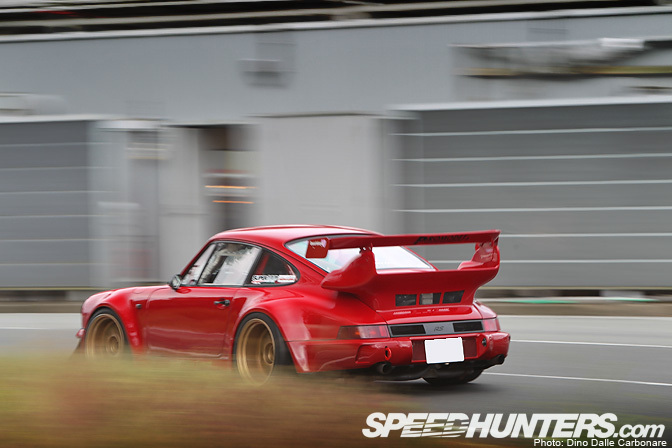 …and shoots off with his flat-6 screaming away.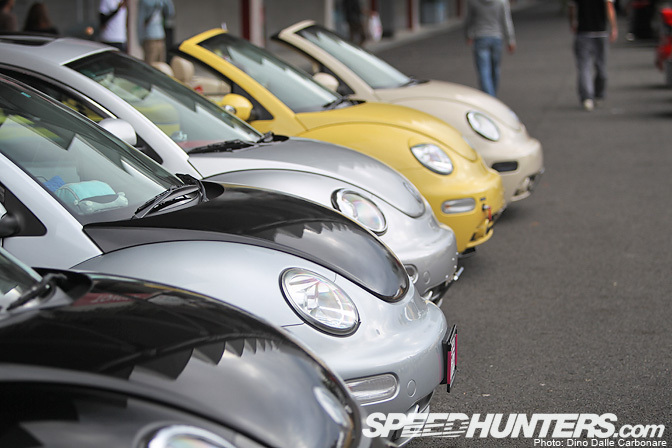 Bug-eyed bugs!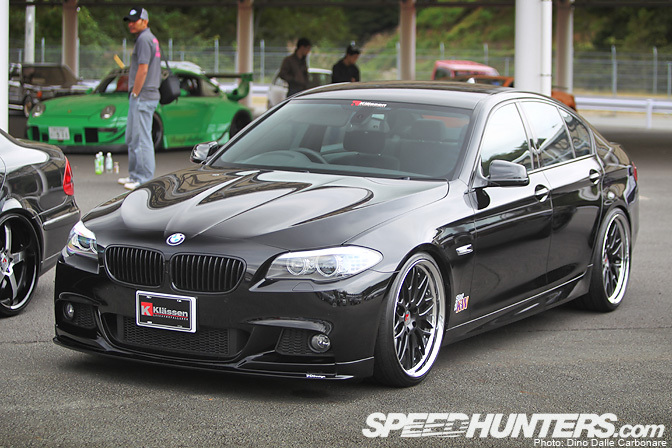 Most of the car world has been raving about the new F10 M5, but let's not forget how stunning more run of the mill new-gen 5-series are, especially sitting on nice wheels like the Klässen rims fitted to this black example.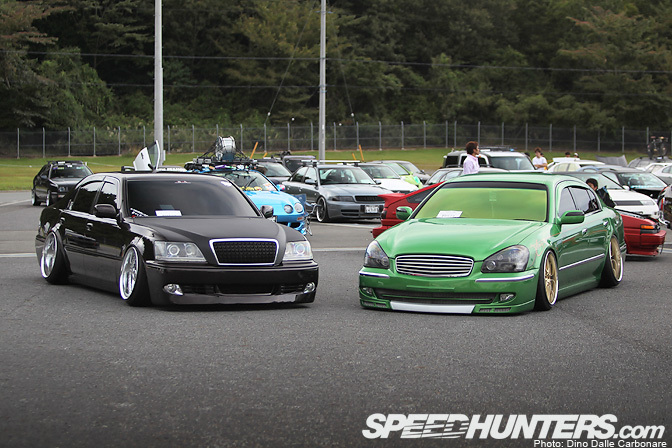 More bippu style sedans. I'm pretty sure I saw that green Cima at the King of Sedan Festival.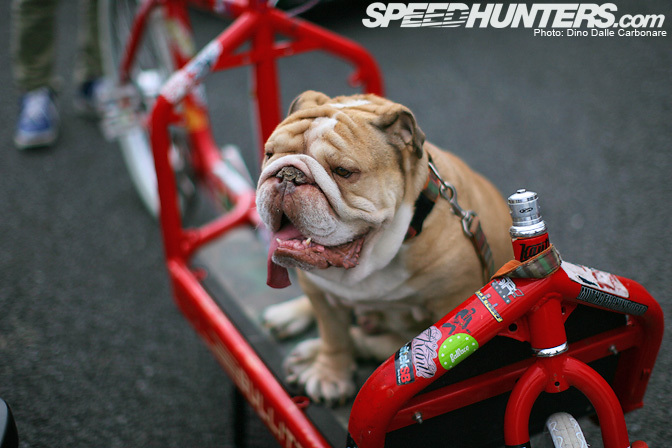 This little fellow was looking quite tired and overheated. Must be a hard life being carted around the paddock all day!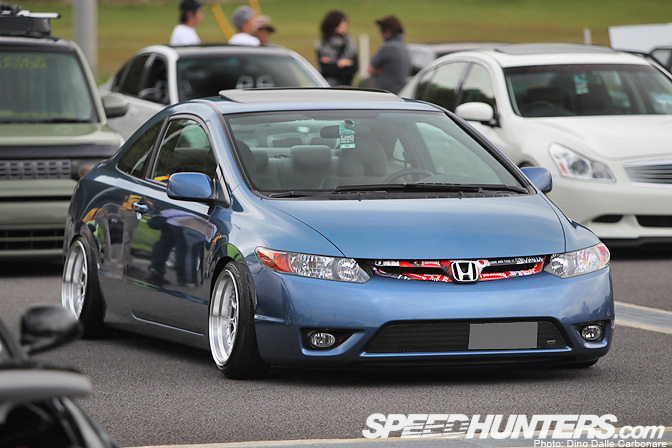 Yes there are crazy enough people that import USDM Hondas into Japan! One way to stand out.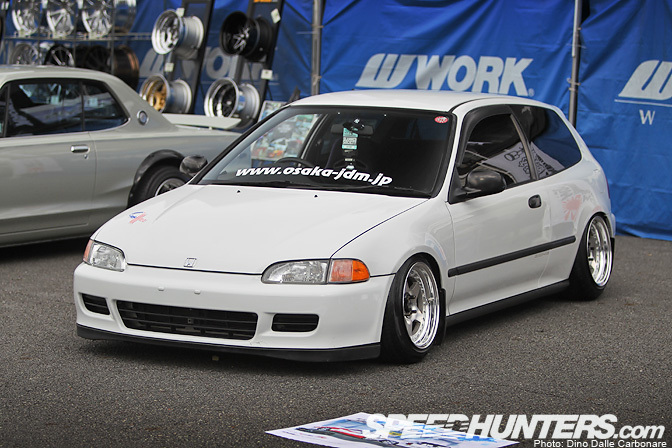 Another great Civic from Osaka JDM.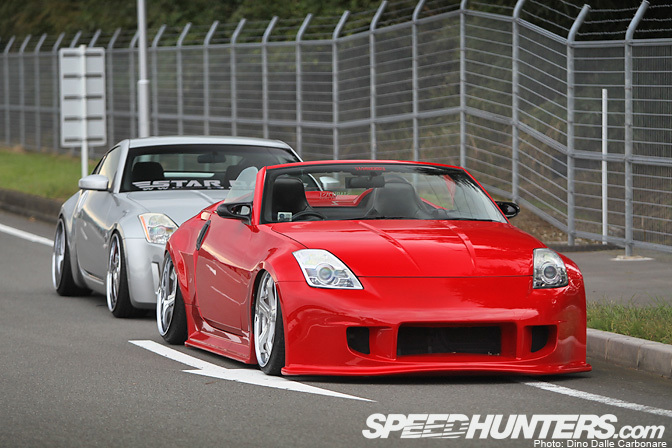 Hellaflush and a bit of tuck on these two Z33s parked along the access road.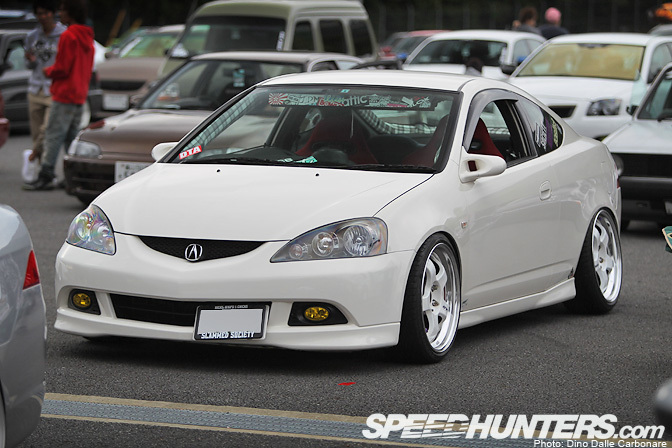 DC5 on Meisters.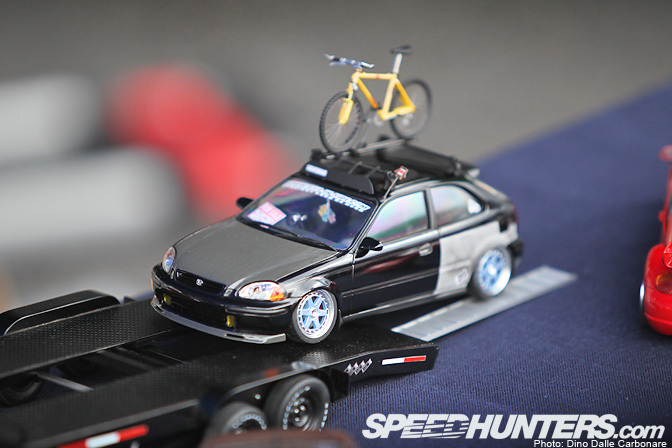 There was quite a cool model collection on display at one of the many booths that were set up.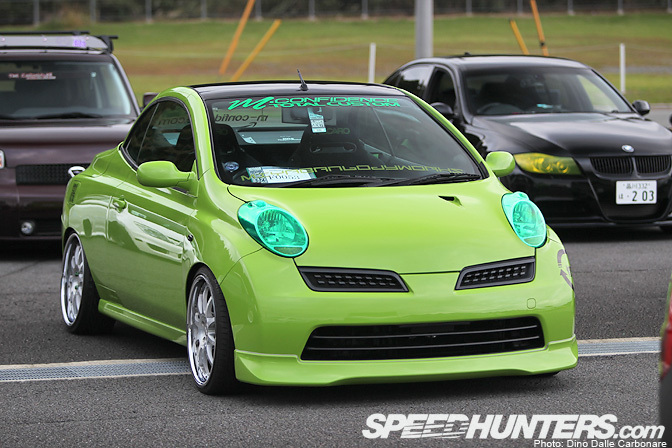 Proof that you can make even a March CC look mean and aggressive.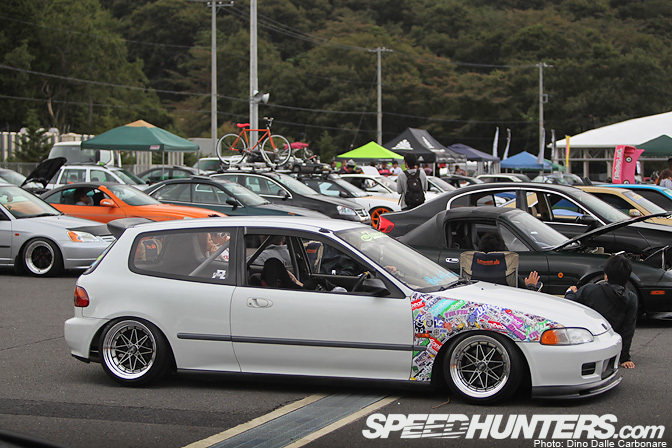 You can never go wrong with a set of Equip 03s!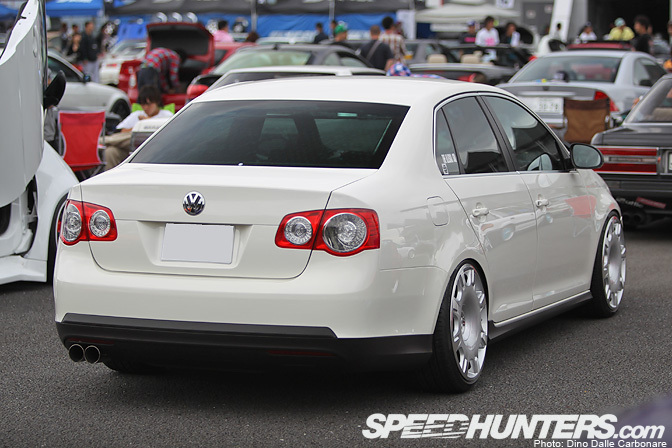 Big 20-inch Bentley wheels on VWs is something I have not really encountered in Japan before.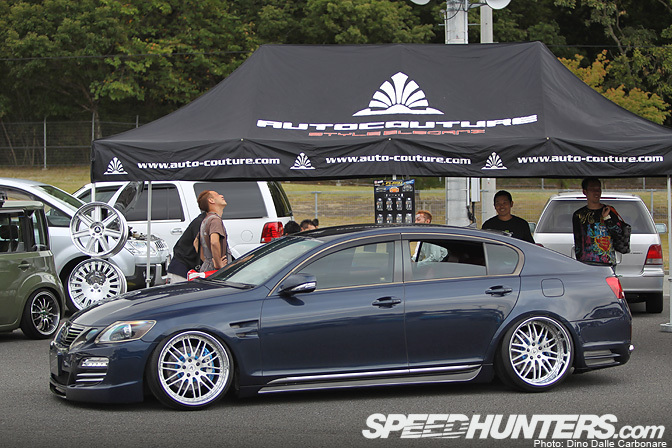 That's it for part three of our look at Hellaflush Japan. I've got one final collection of shots to share with you before I move onto a few spotlights from the cars that stood out the most.  Stay tuned for Part 4.
Hellaflush Japan coverage on Speedhunters
-Dino Dalle Carbonare