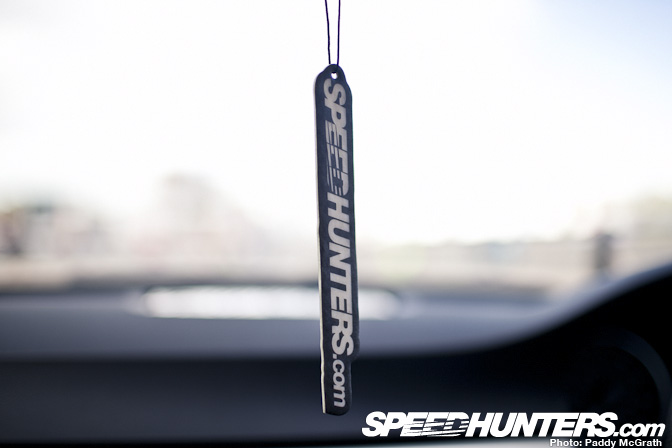 Another month is over – where has 2011 gone? – which means it's time to dig through our September shoots for the images that ended up on our cutting room floor. Enjoy!
Despite the warning from Gareth at Touge Automotive, Paddy still chose to take all the wrapping off his new Speedhunters air freshener. Weeks later, he can still only taste lemon.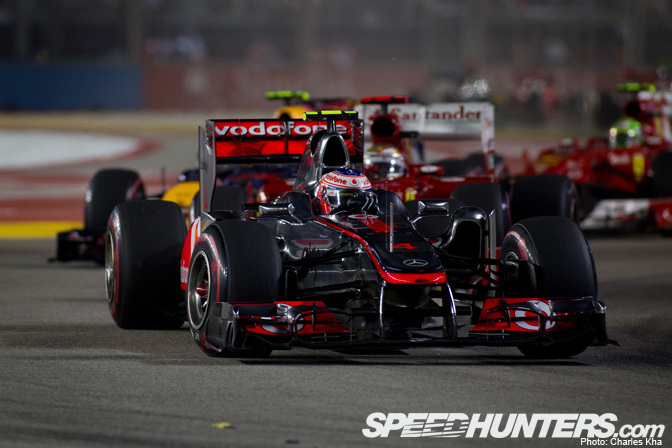 Jenson Button slots into second place on the opening lap of the Singapore Grand Prix.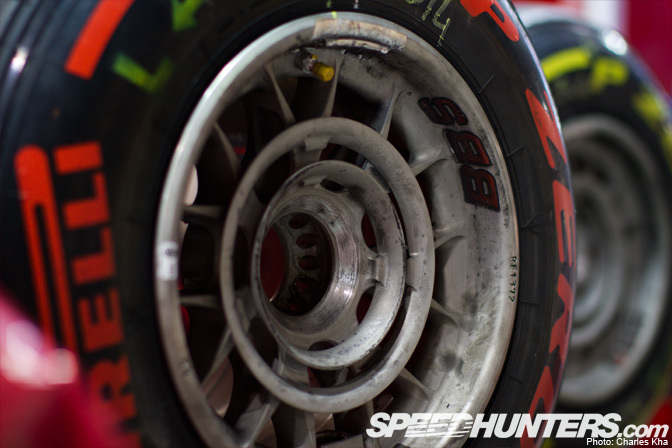 The BBS wheels from the Ferrari 150 Italia Formula 1 car.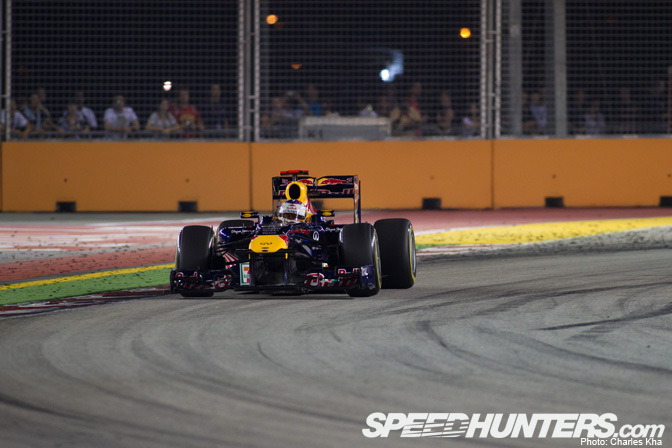 Sebastian Vettel, wearing an amber visor for the night race, was untouchable all weekend.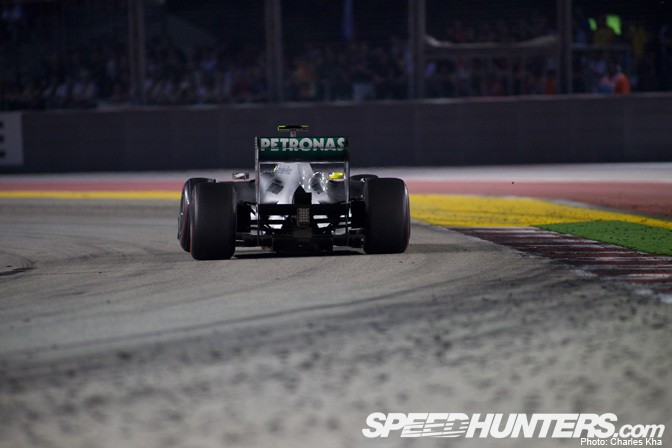 Nico Rosberg negotiates the two sweepers onto the main straight of the Marina Bay circuit.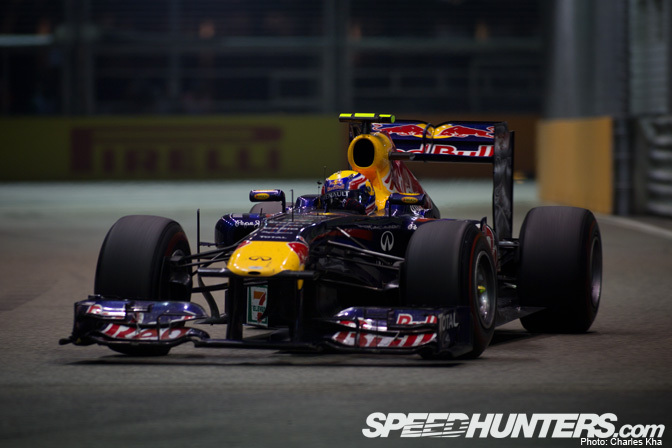 Australian Mark Webber ducks through the tunnel beneath the Bay grandstand…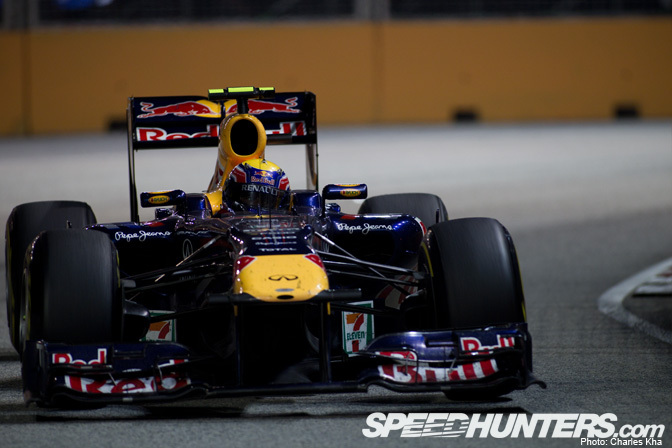 …On his way to a third place finish.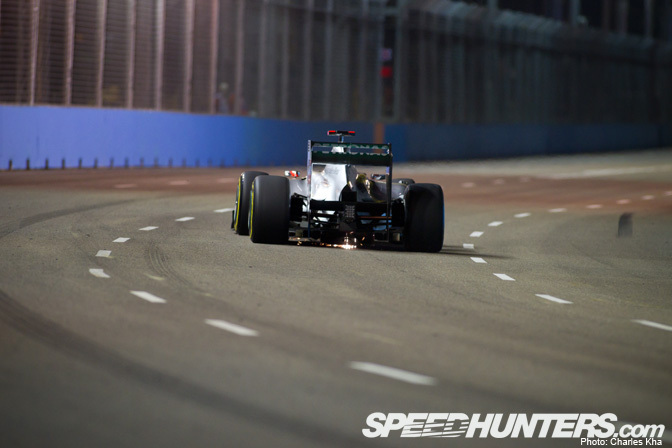 Michael Schumacher flat out with the DRS open.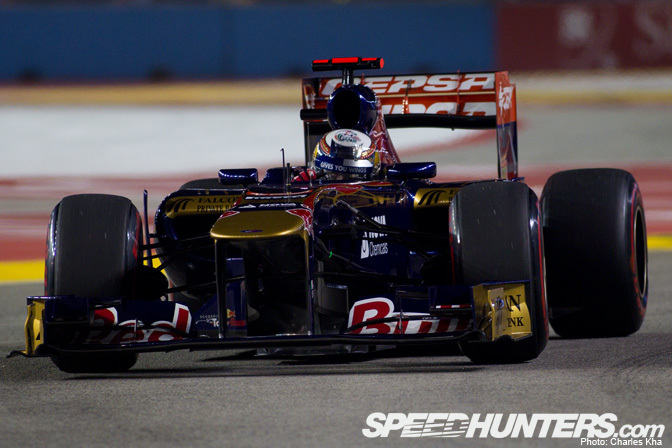 Head down and hard at work.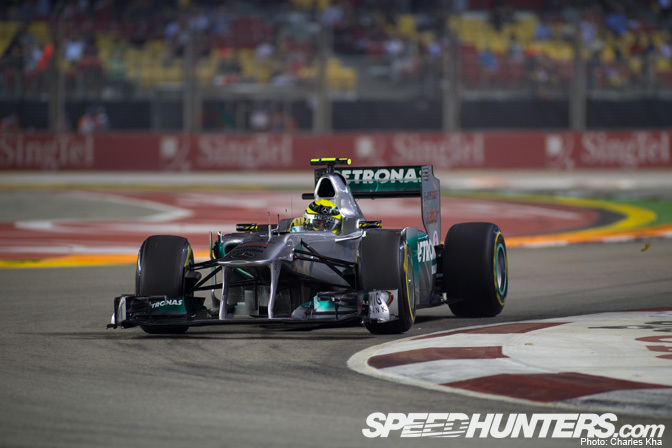 Nico Rosberg snakes through the Turn 1-2-3 complex.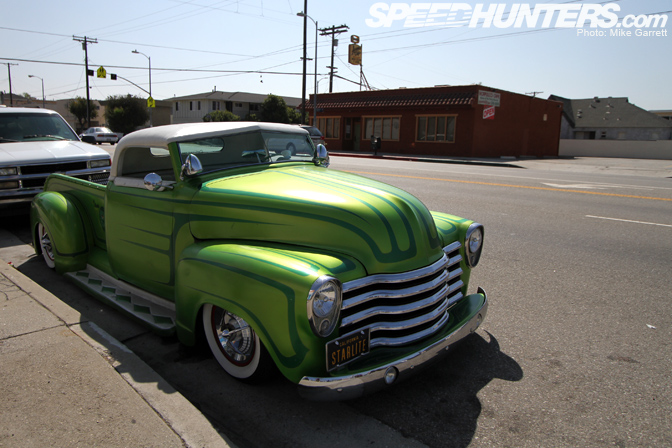 The Starlite Rod & Kustom pickup looking tough on Carson Street.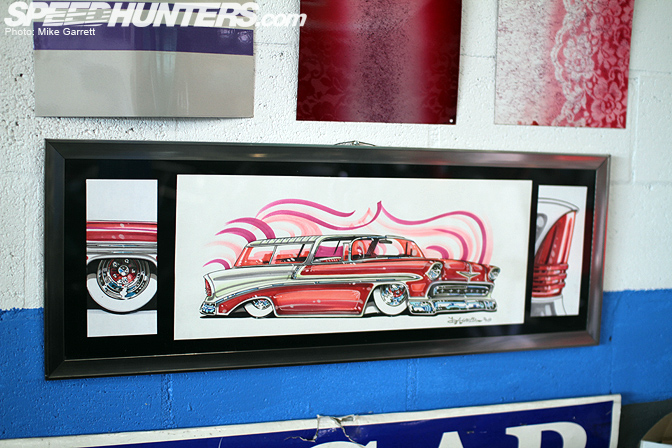 A future Starlite project?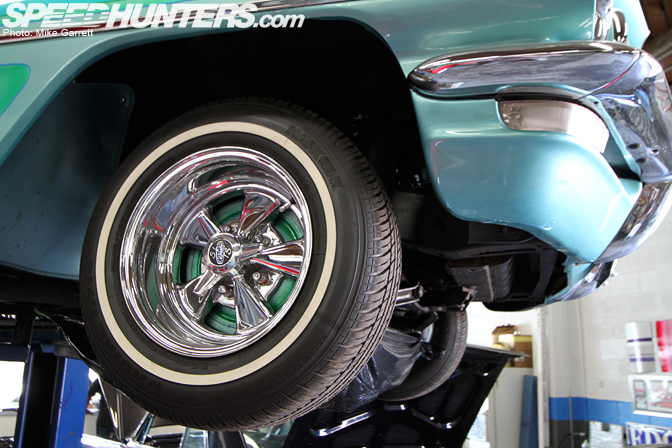 Deep offset Cragars and white walls on Erik's Oldsmobile.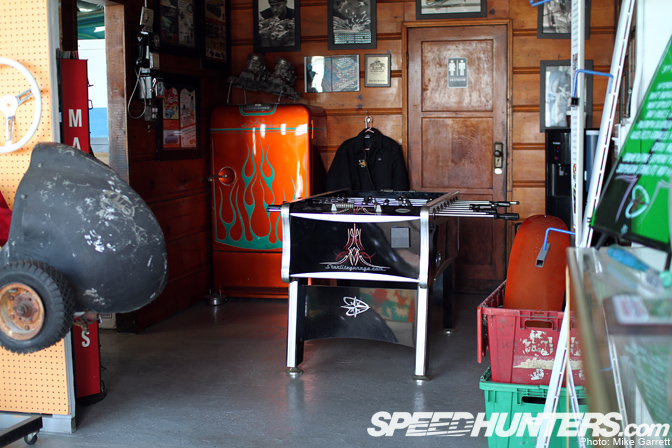 Looks like a fun place to hang out!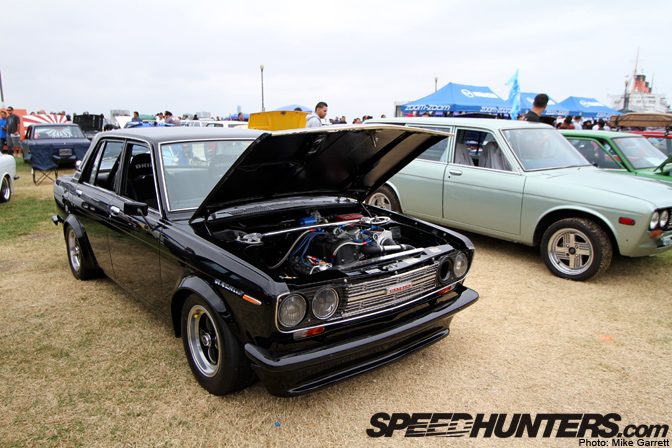 A very retro looking 510 at JCCS.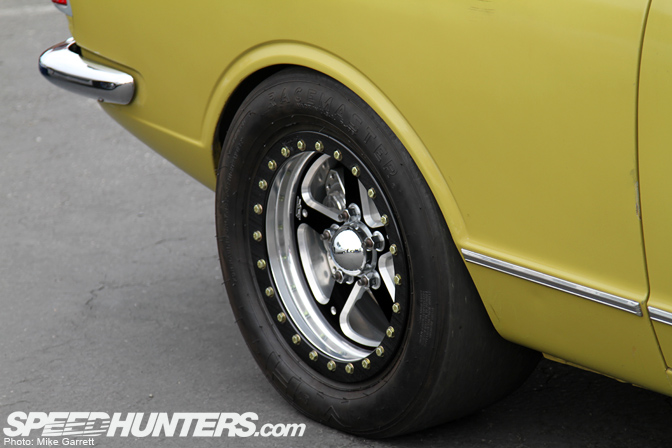 Corolla in drag.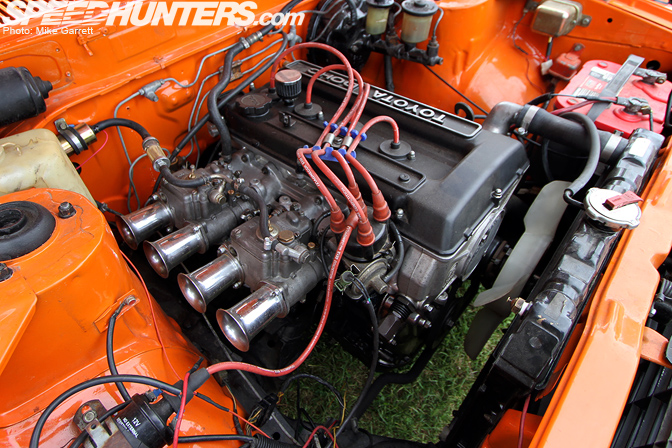 Some double cam Toyota goodness.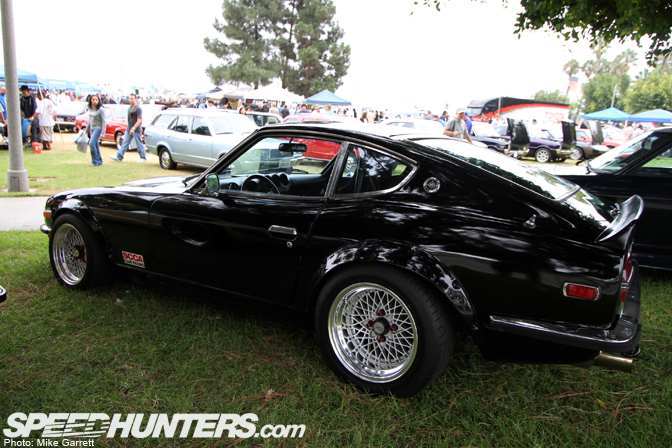 Black S30 is a thing of beauty.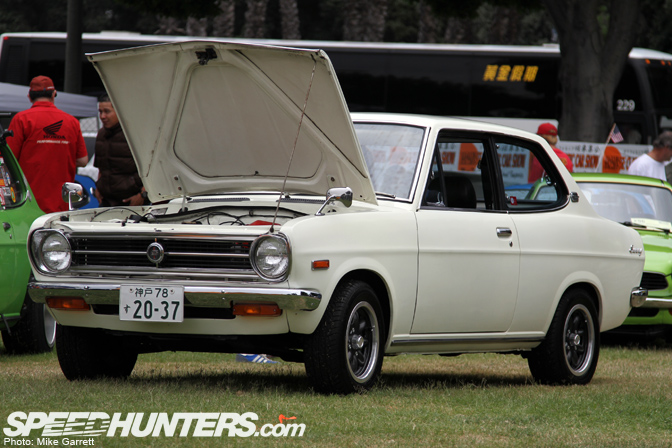 Cool little B110.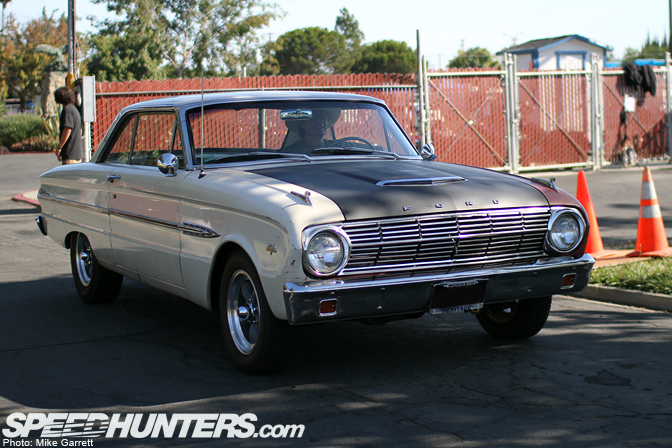 Falcon rolling in to Billetproof.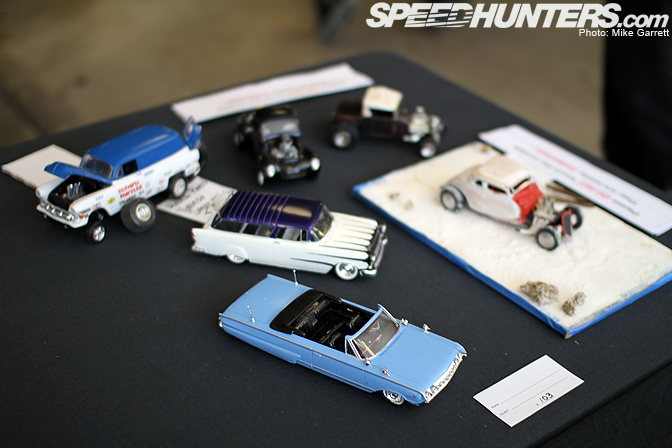 Another view from Billetproof's model contest.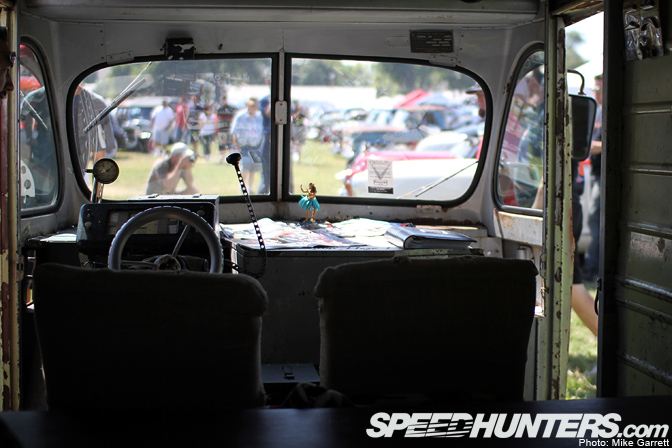 The cab of the slammed International Metro from Reno.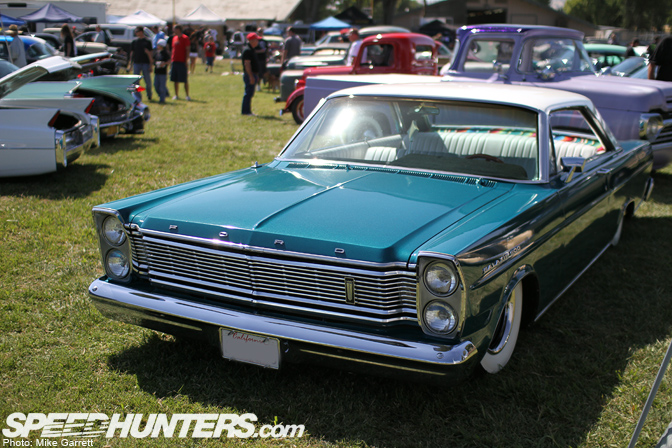 Lowdown Galaxie.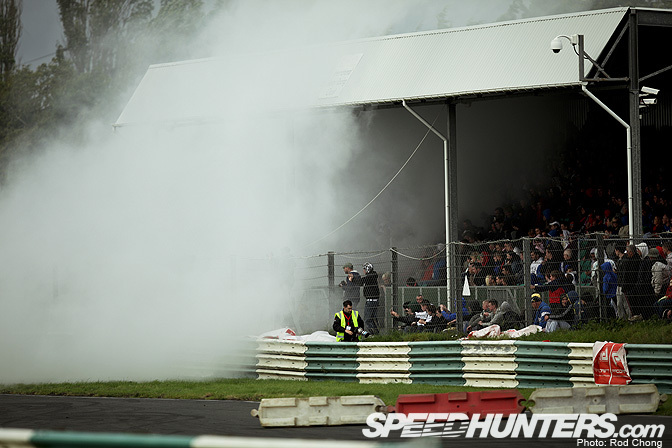 The assembled crowd in the Mondello Park get engulfed in a huge cloud of tire smoke.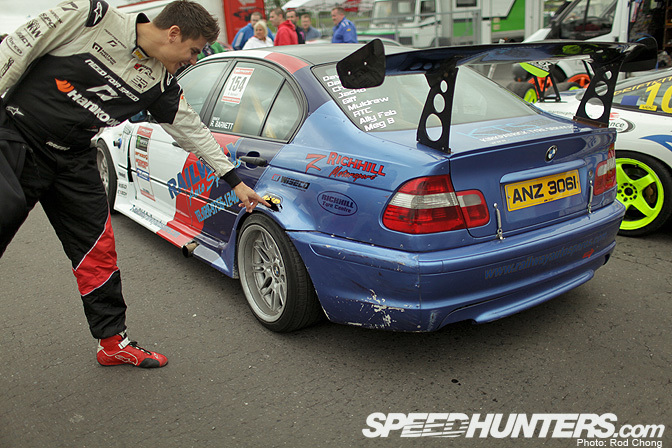 Fredric remarking on the worn fender flares on this drift spec BMW. Tough!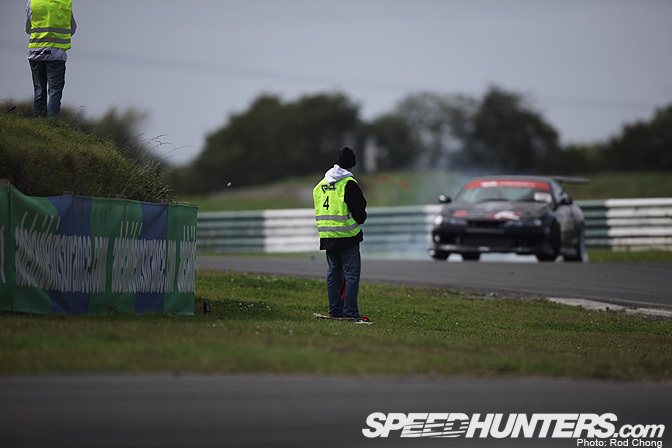 A Pro Drift marshal seems happy to stand on the inside of the first clipping point during one of the practice sessions.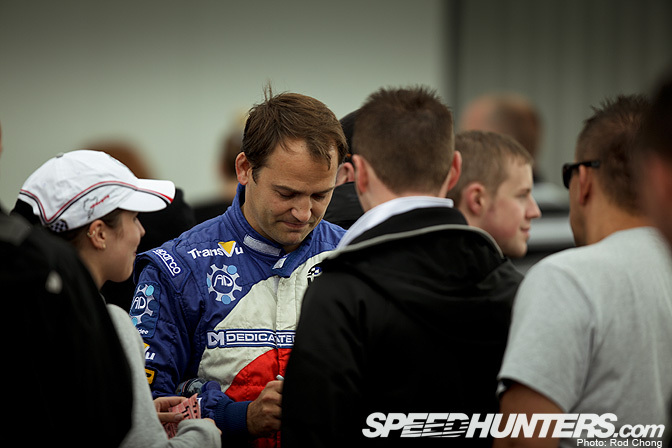 Ben Collins AKA the Ex-Stig seems to have quite the following in the UK. Here he's getting swamped for autographs at the Trax Show.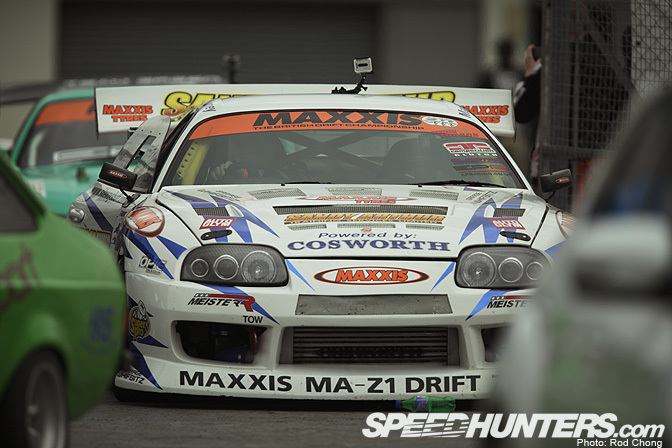 The stunning 1000 bhp SATS Drift spec Supra heads back into the pits after qualifying for BDC Trax at Silverstone.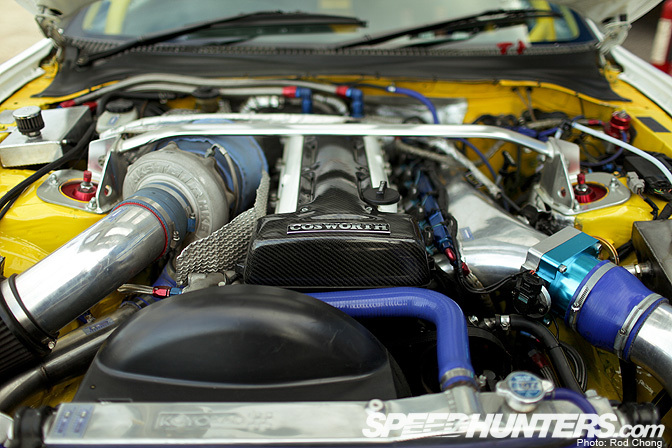 Check that tidy engine installation.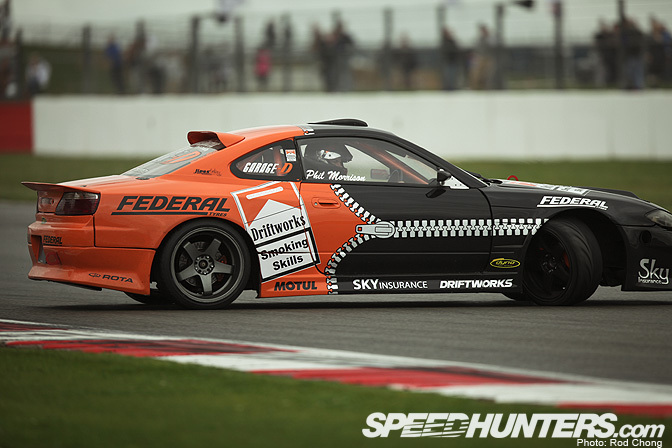 Phil Morrison tries his hand at a 90 degree drift entry during qualifying at Trax Silverstone.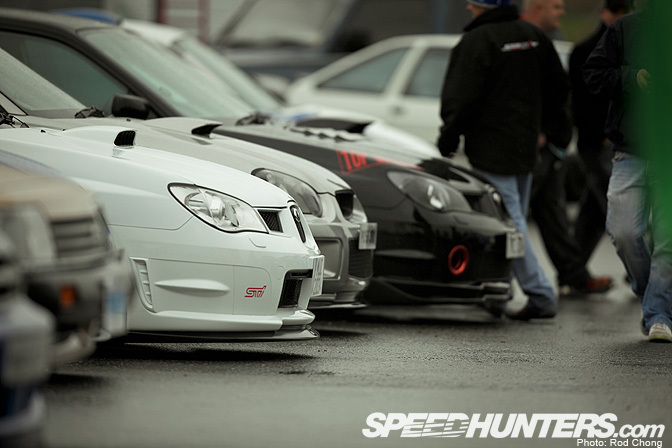 A line of Subarus at Japfest Ireland.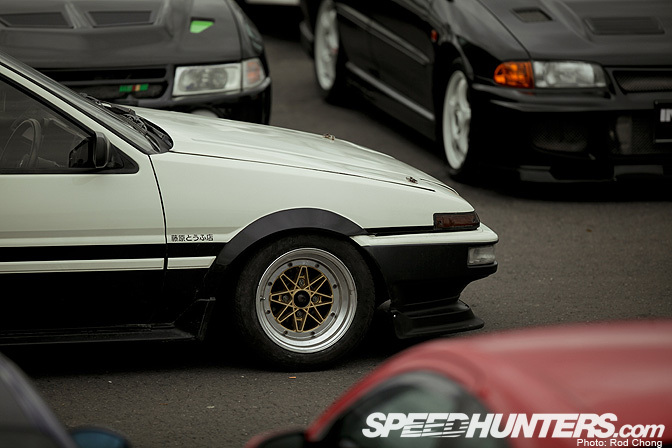 AE86 goodness at Japfest Ireland.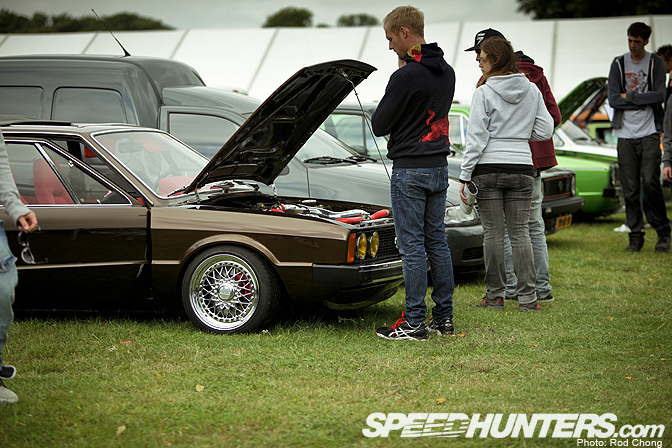 Edward Sandstrom ponders the use of chrome at Edition 38.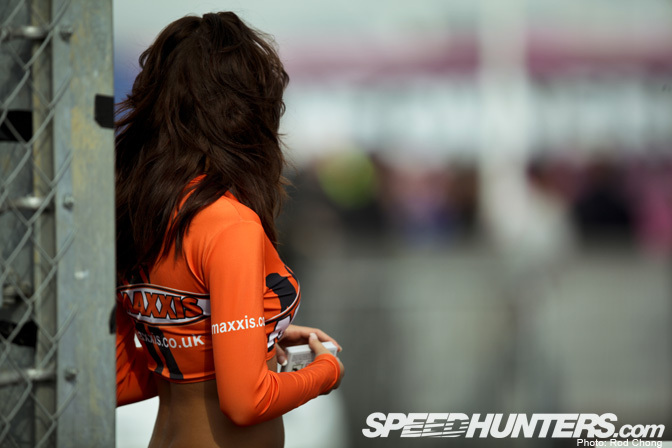 Dmac was talking about the brunnette Maxxis Girl from Trax in his post event driver blog… this shot is just for him.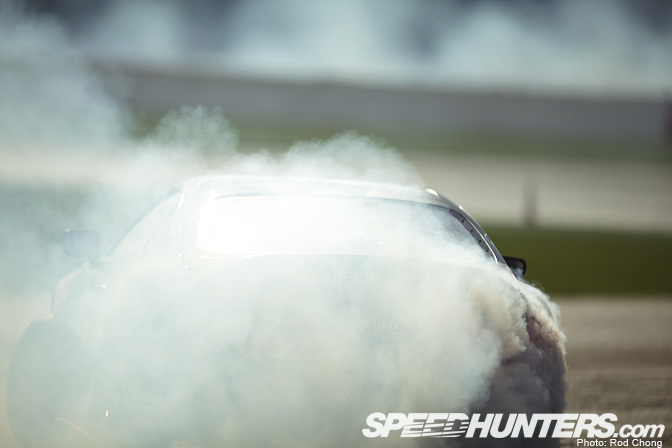 Fredric Aasbo the Smoke Machine!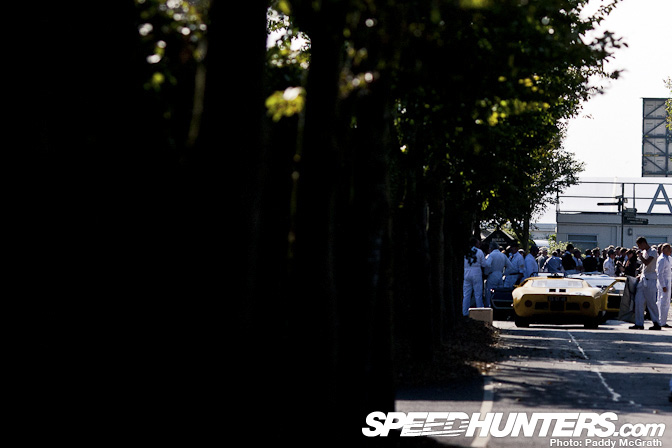 Likewise with a queue of priceless cars waiting to be unleashed on track.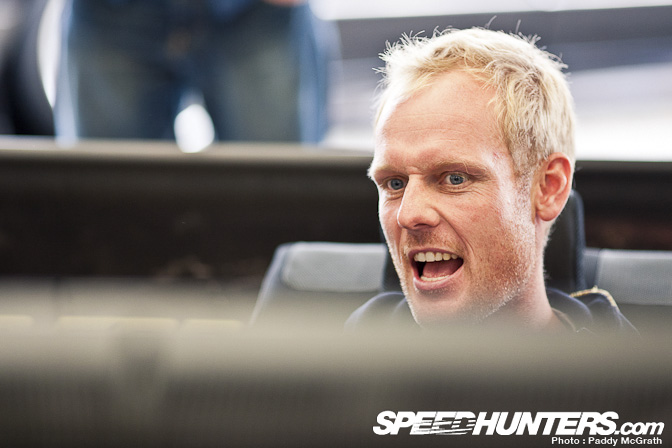 Edward Sandstrom takes his gaming very, very seriously.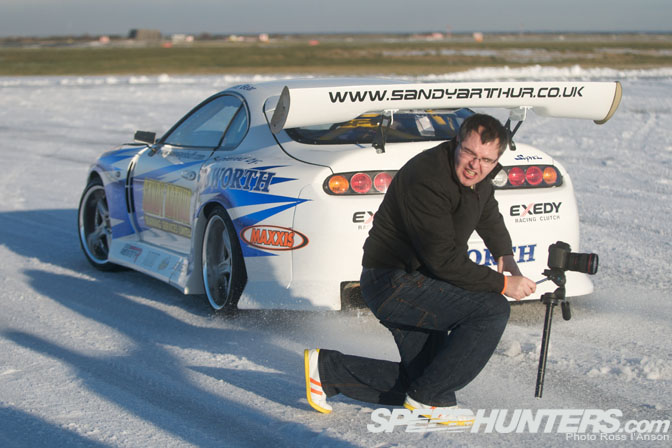 Johnathon was feeling a little under-branded at Trax. Rod was more than happy to help out.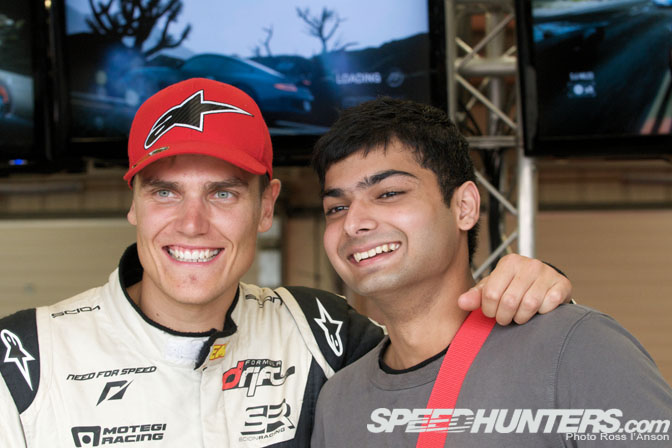 Fredrick Aasbo and a huge Speedhunters fan.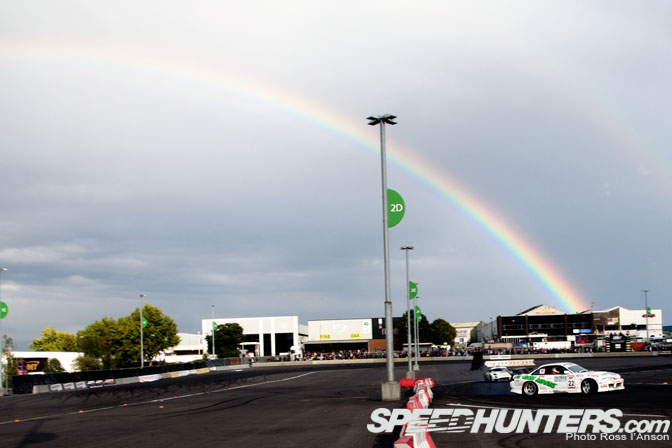 The London weather can always be a little unpredictable this time of year, but Drift Allstars Wembley was most defiantly four seasons in one day.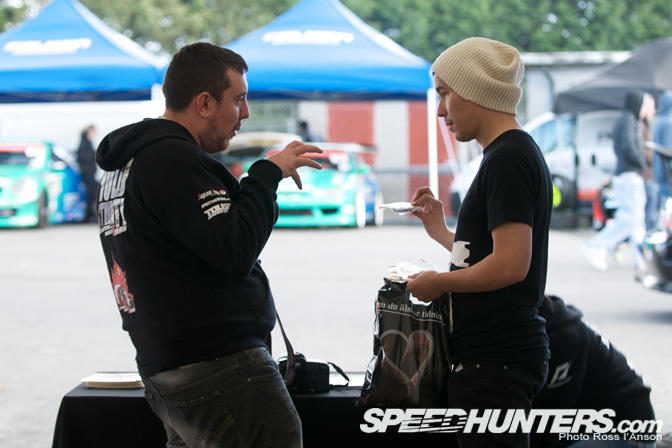 Paddy's hypnotic techniques proved futile on the Rodbot.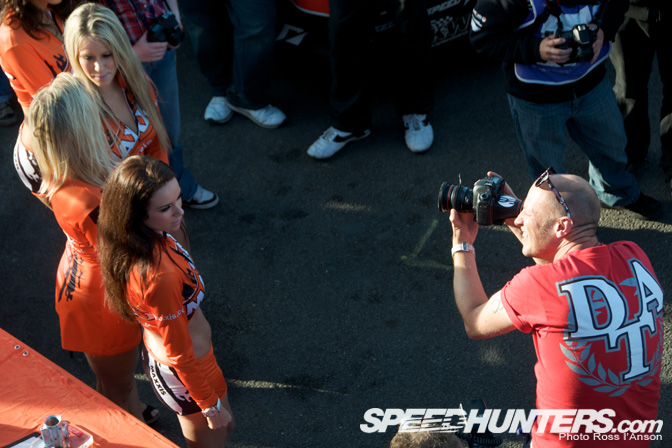 Stephen Brooks give us 'The fang'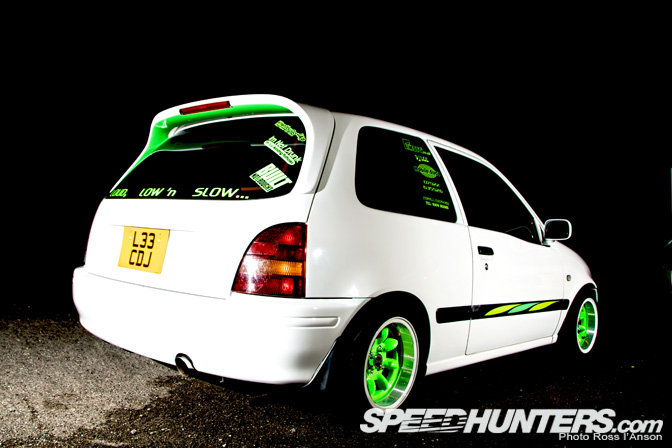 Cool Startlet from the Project Six meet.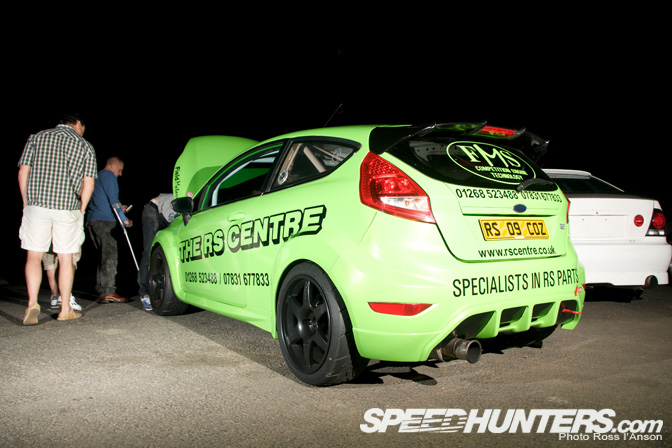 Very cool YB powered rear-wheel drive Fiesta.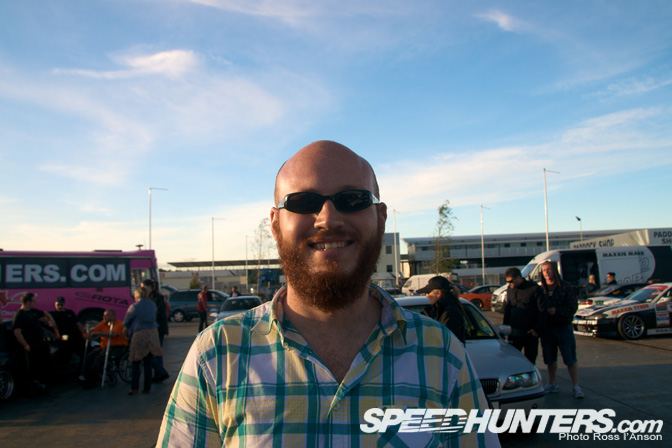 Ben Broke-Smith.. The most dangerous man Silverstone have seen in 16 years, apparently.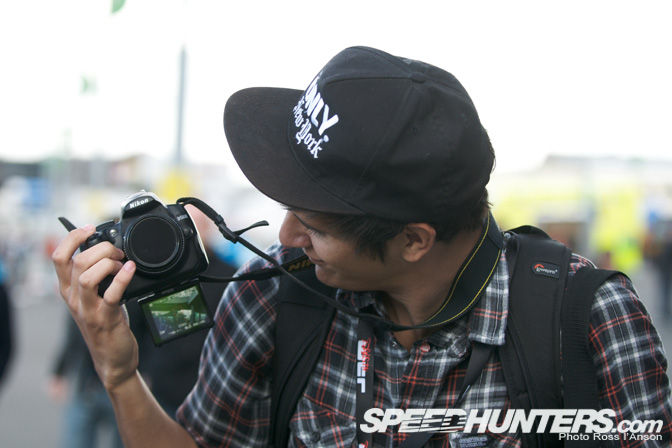 Motor Mavens 'The Briddler' made his first appearance of 2011 at Drift Allstars Wembley.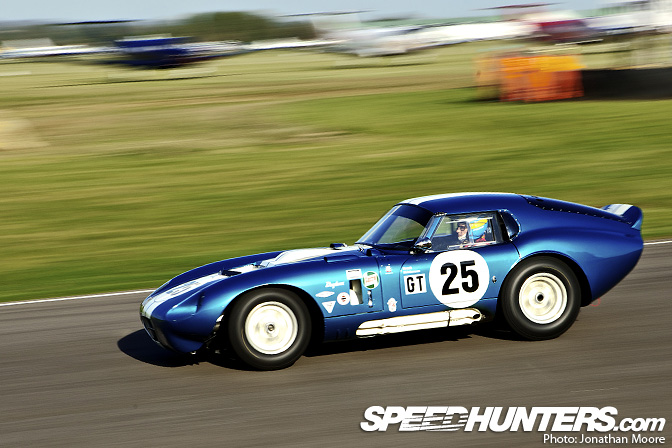 Some racing action from Goodwood: this is the Shelby American Cobra Daytona Coupé in the RAC TT Celebration.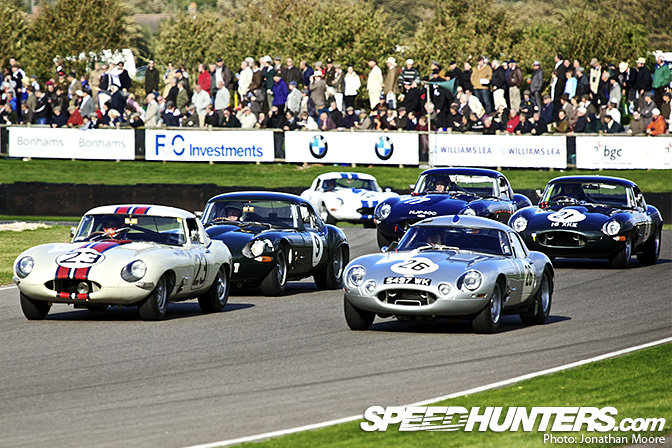 A horde of Jaguar E-Types took to the track for the Fordwater Trophy.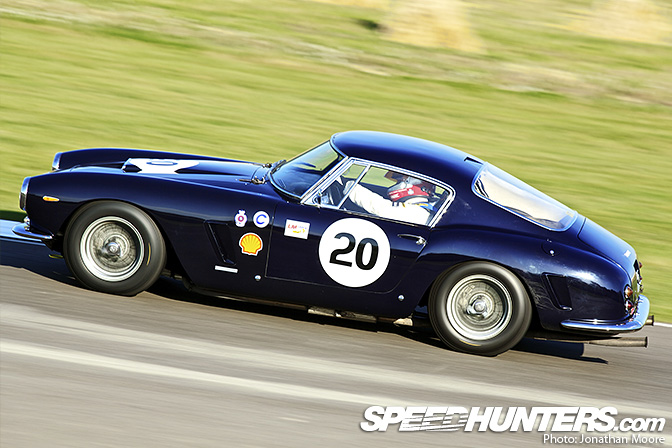 …and almost as many Ferrari 250 variants were also out in the RAC TT. This is a 1962 SWB model.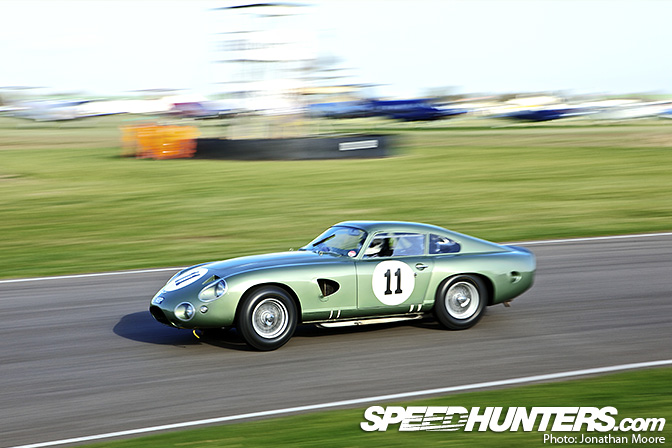 Rarities are, if you'll excuse me, a common sight at Goodwood: this is the Aston Martin Project 214.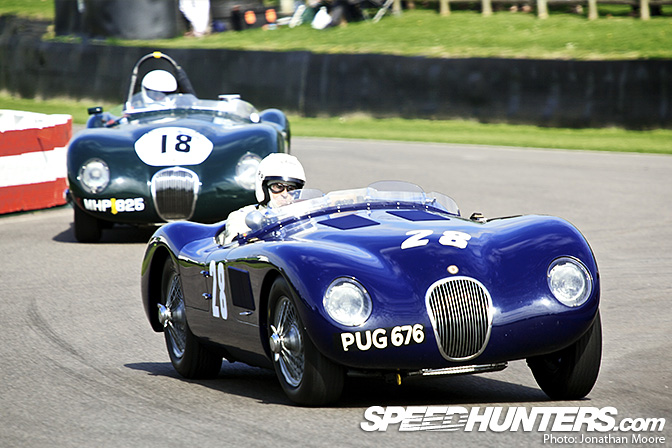 A pair of C-Type Jaguars in the Freddie March Memorial Trophy.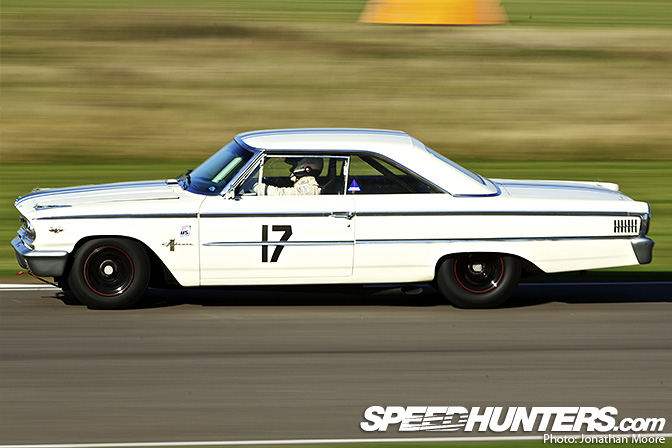 The St Mary's Trophy for production saloons included this Galaxie 500 – the Minis in the same class could have fitted in its cavernous boot…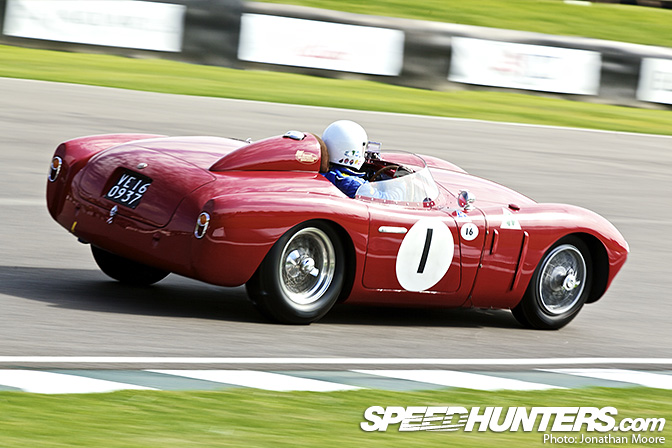 Cars are driven hard at the Revival, regardless of value. They are, after all race-cars. This is another rare car: the Alfa Romeo 3000 'Disco Volante' leaning over hard as it exits the chicane.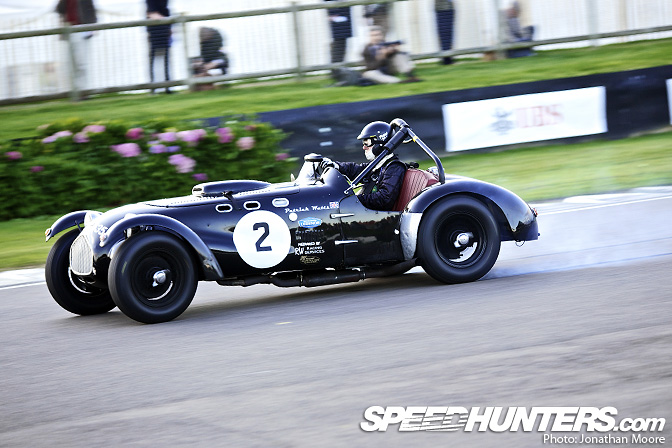 And finally the Allard 2J, perhaps the most entertaining car at the Revival: all low-end torque from its big V8 and sideways action out of any and every corner. Great fun!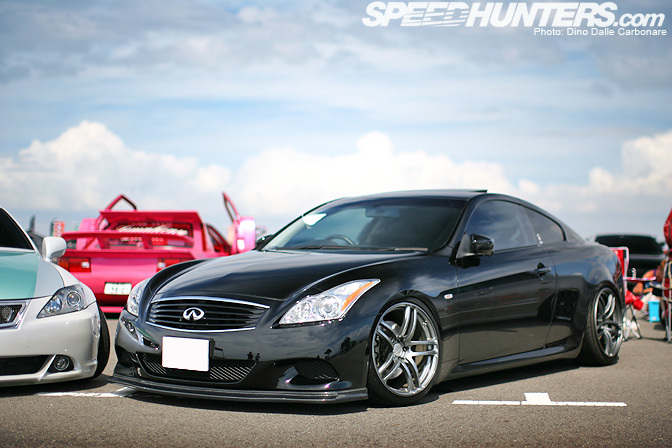 At the King of Sedan Meeting in Osaka Dino ran across a couple of cars that really didn't quite qalify as "sedans" but were equally as cool like this Inifiniti badge Skyline Coupe…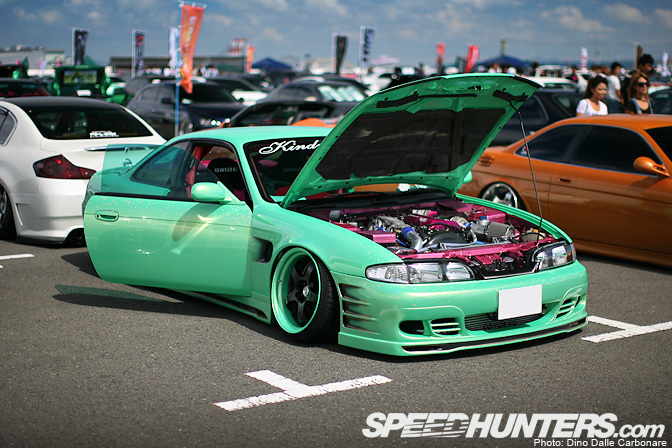 A drift-spec S14 with 326Power aero, as well as the orange…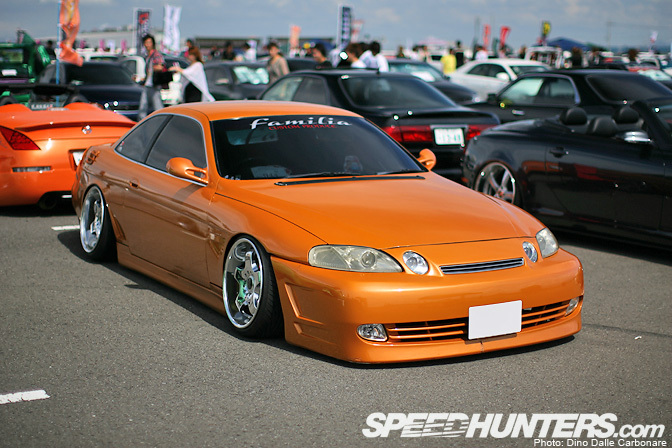 …Soarer parked next to it.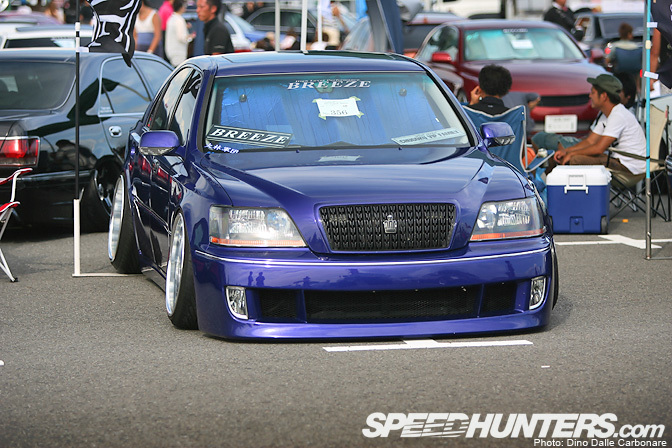 And to finish off a stanced Crown Majesta from Breeze.