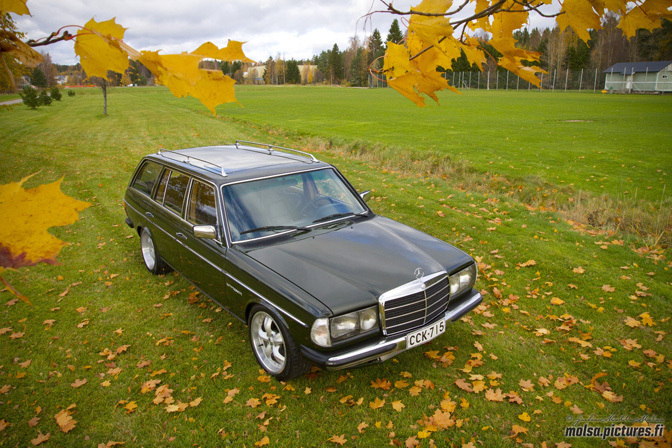 To the
average Joe, this car looks like a normal run-of-the-mill Mercedes Benz W123.
But I wouldn't feature this machine unless it has something special right? It's only
when you take a closer look, you'll start to notice that there are some big differences to a standard example.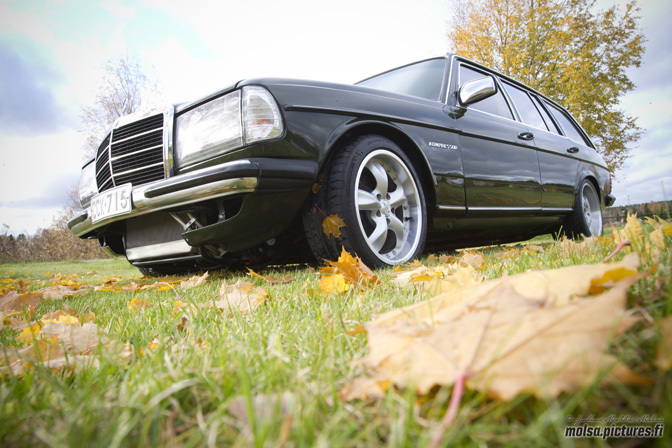 This becomes especially apparent when you look at the front of the car. You'll notice the lower half of the frontbumper has
been cut up to make place for a rather large intercooler. That's a sure sign
there is something lurking underneath that bonnet unintended by the
engineers from Mercedes Benz.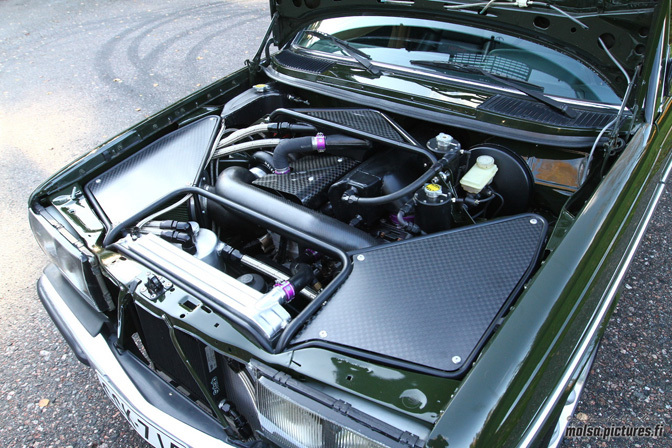 This is
where Valtonen Motorsport from Finland comes into play. The information I have about the car is a bit limited, but I do know that we're looking at a rebuilt Mercedes
Benz OM606 6 cylinder 24v diesel engine. It has a modified and ported head with
new valves and cams. In looking at this shot, the thing that struck me the most, was the attention to
detail. Everything has a place and nothing has been overdone.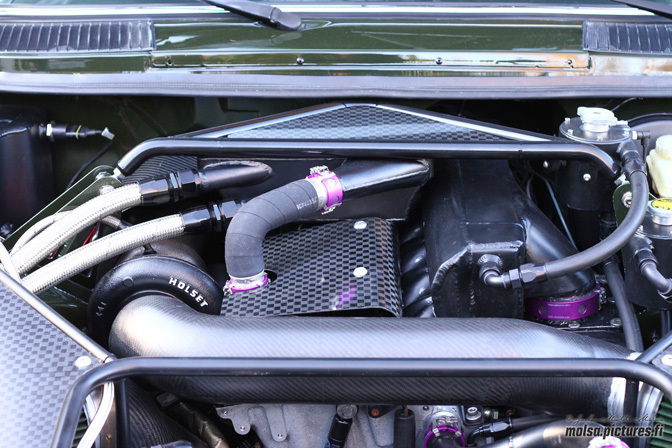 The engine
is being aided by not one, but two Holset HX35 turbos. The first turbo is
visible in this shot and the other sits right underneath. I'm also told
that there's a Eaton supercharger in there somewhere too. All this results in 500bhp engine
with 700Nm depending on the boost and fuel setup.
I found
this small video in which you can see how the two turbos are mounted and hear
the amazing sound it makes.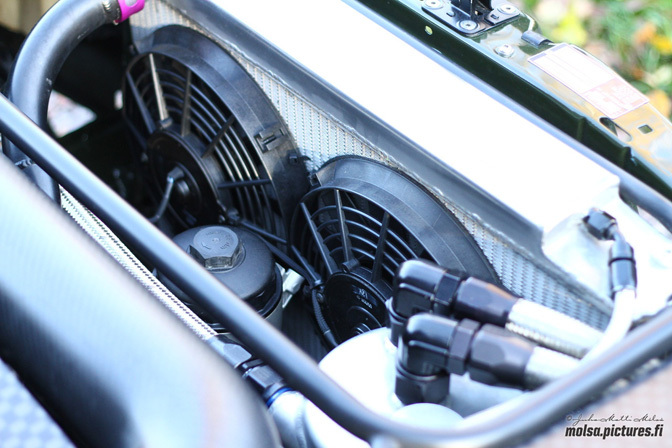 The engine is being cooled using two hybrid integrated
fluid-to-air intercoolers.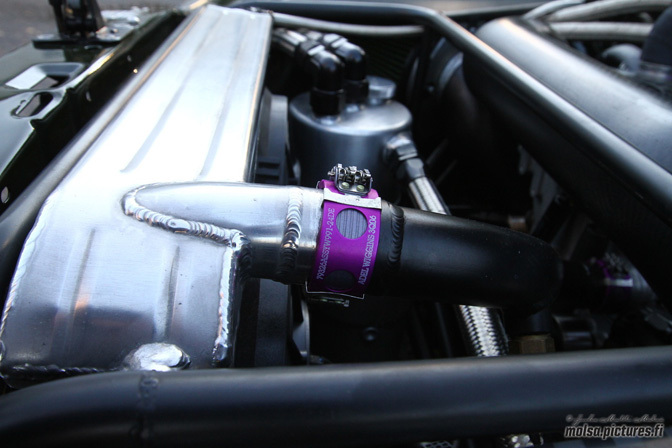 Valtonen
Motorsport only uses Adel Wiggins clamps to make sure none of the hoses pop
loose under full strain.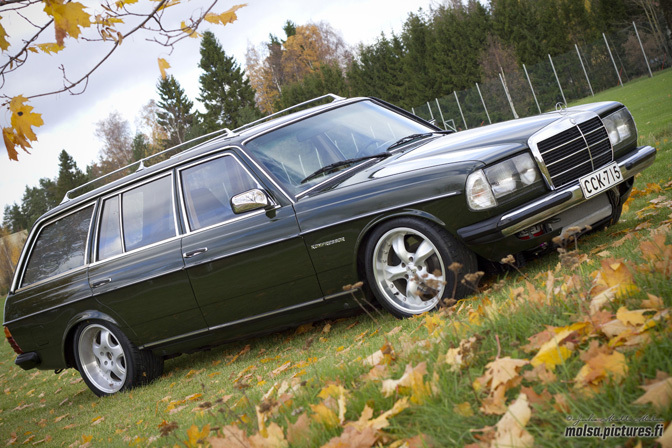 The front brakes consist of Wilwood 4 pot
calipers and Alcon 330mm  rotors and in
the back are 2 pot calipers with 300mm rotors.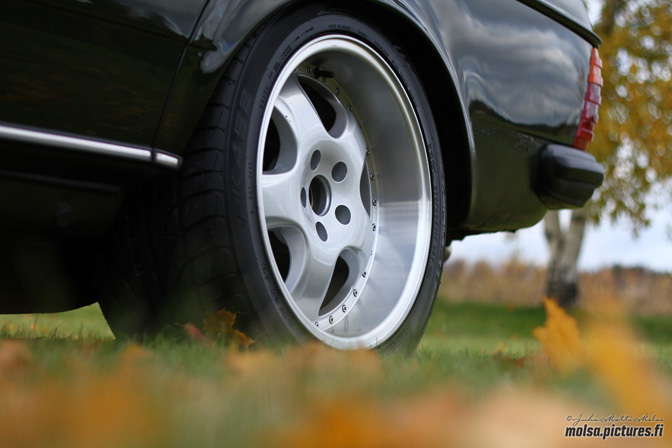 The rear
wheels measure 17″x10 with 275/45 rubber wrapped around them. As you can see in
this video, the car has no problem burning up that rubber in no time.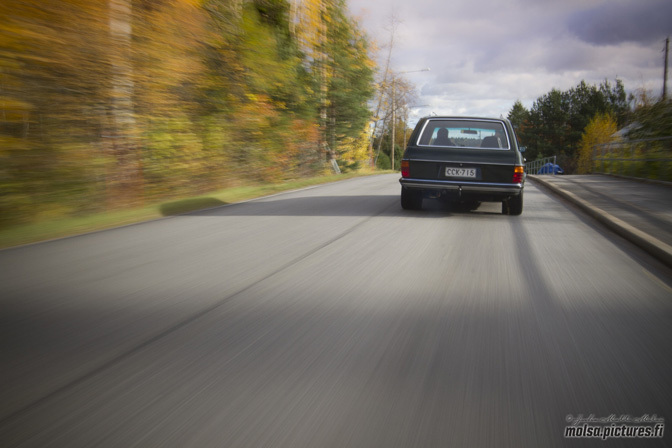 Just
cruising with this car knowing what its capable off must be great fun.
Hat tip to Juha-Matti Mölsä for the tip.
-Jeroen Willemsen
More street cars and sleepers on Speedhunters