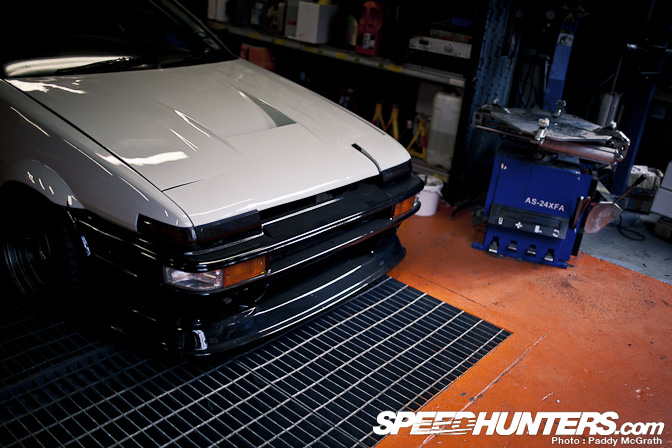 When documenting the Driftworks / Trackculture HQ recently, I stumbled upon Phil's (Yes he has far too many cool cars for one man and yes, he should definitely give me one) other project – this simple but rather beautiful '86.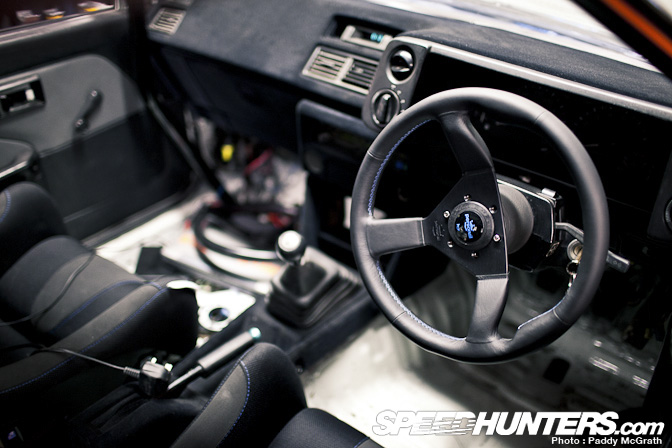 The interior has been stripped with the addition of a cage, a Nardi wheel and a pair of Trackculture seats. The dash has also been flocked.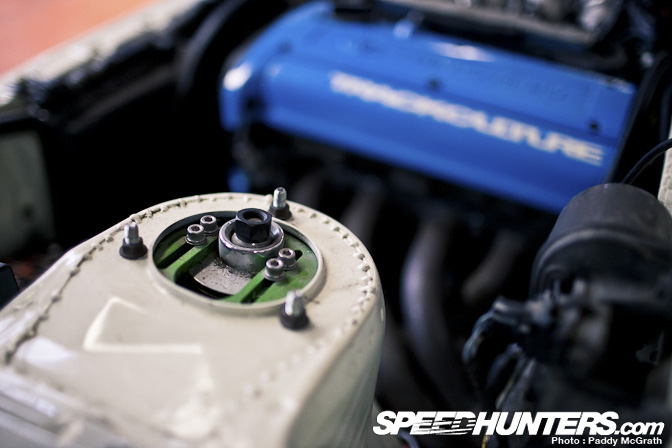 The shell has been spot welded for added rigidity and is running on some HSD coilovers.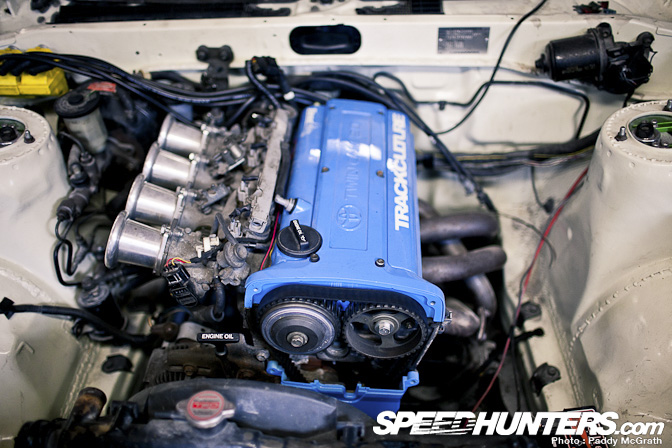 The party piece is however the 20v 4A-GE on individual throttle bodies.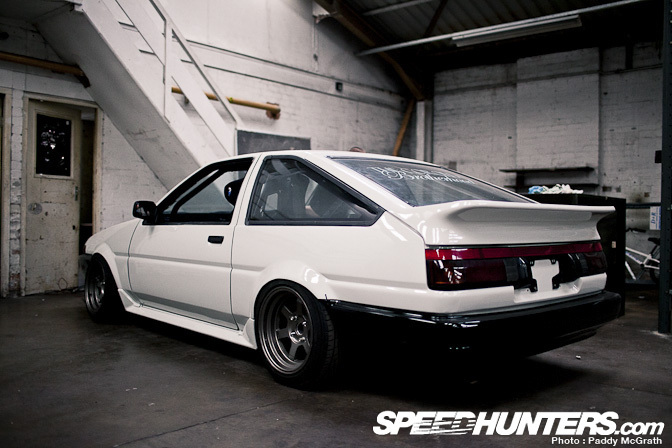 Although the car is still a work-in-progress, I thought you guys would appreciate some '86 love.
–
Paddy McGrath