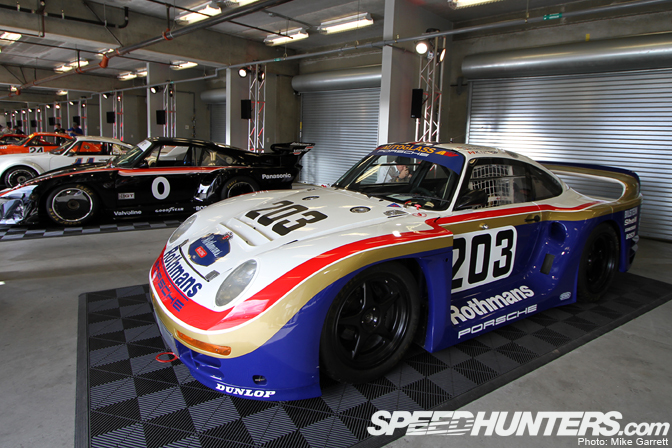 As part of the festivities at the Rennsport Reunion, Porsche displayed a selection of historic 911-based race cars which filled the pit garages at Laguna Seca. Among the bunch was the Rothmans-colored Porsche 961, which I found to be one of the most interesting cars of the weekend.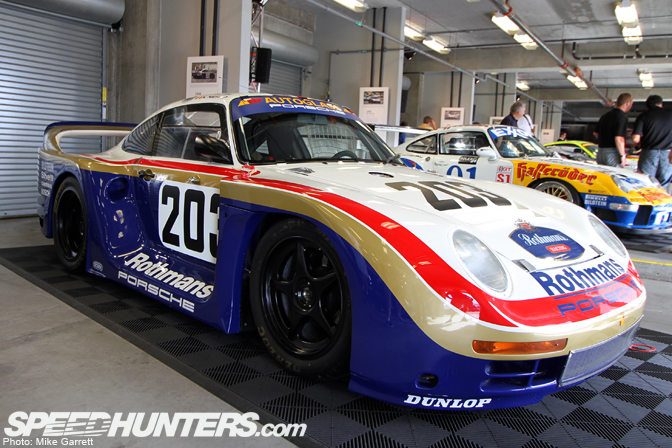 The 961 was the race version of the famous Porsche 959, and although it had a very short competition history it's a remarkable machine. In 1986 it became the first all wheel drive car ever to compete at Le Mans.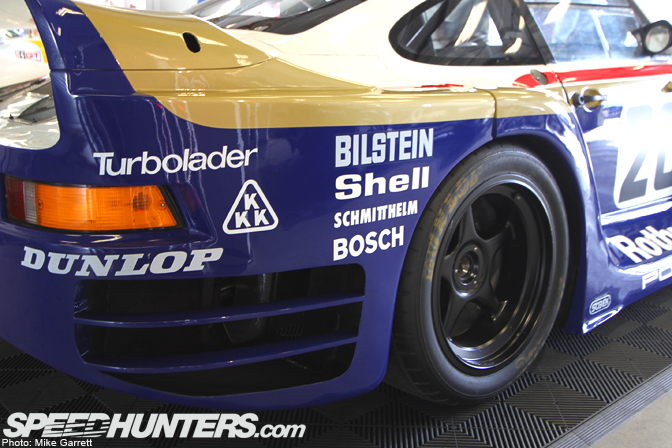 Rod covered the history of both the 959 and the 961 in his great retrospective a couple years ago. To see the one and only 961 on display at Rennsport was a treat to say the least.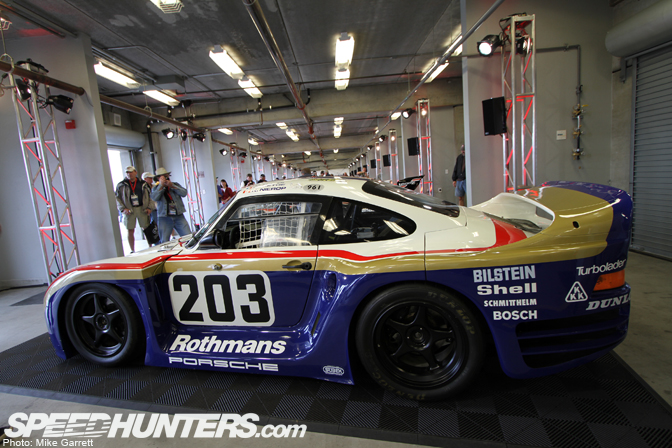 After an engine fire ended the cars racing career at Le Mans in 1987, the one and only 961 was restored to the condition you see here.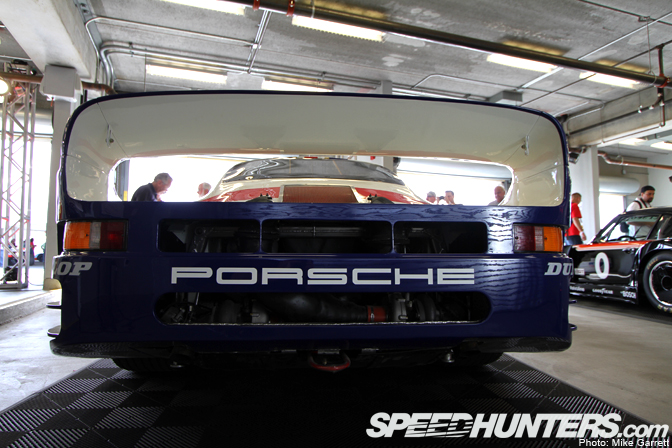 It's an incredibly aerodynamic car. Here you can see the big turbo lurking behind the rear bodywork.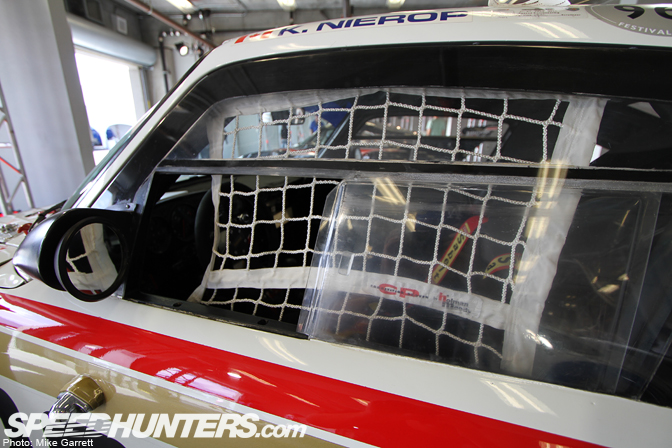 The nerd in me noticed the 961 was equipped with Holman Moody window nets. Interesting.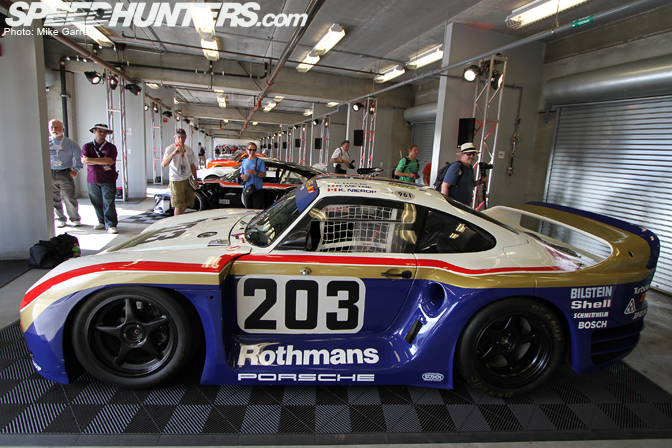 Look at the size of those wheels and tires! Groundbreaking stuff for the mid 1980s.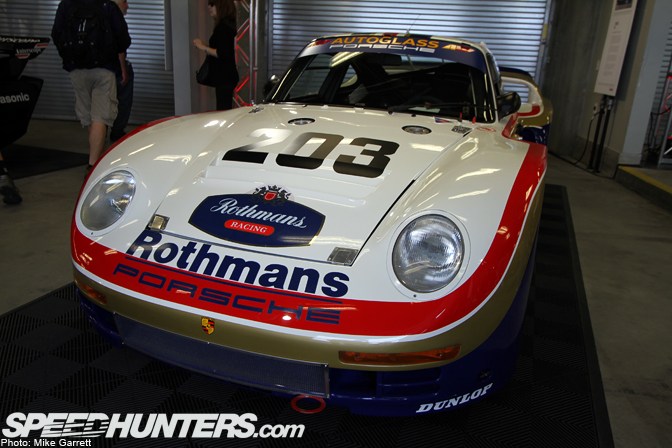 A final shot of the 961's very wide front profile.
The opportunity to see rare and historic race cars like this is just one of many reasons why Rennsport is held in such high regard among Porsche lovers.
-Mike Garrett
More Rennsport Coverage on Speedhunters