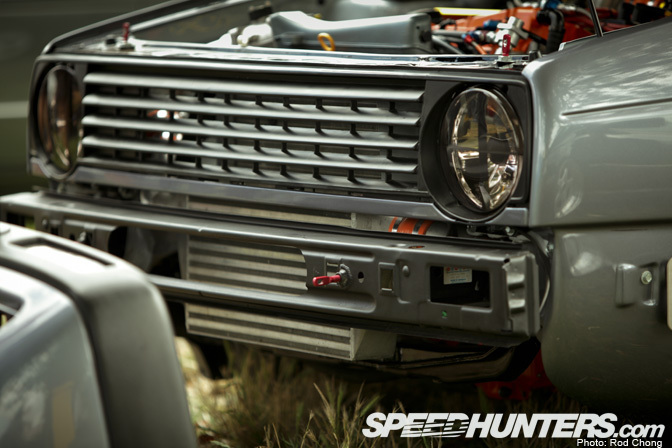 The VW scene is known for its style and exuberant culture which surrounds it. We all know of the odd sleeper which lurks amongst them but up until this year's Edition38, I'd never really seen a heavily performance orientated example.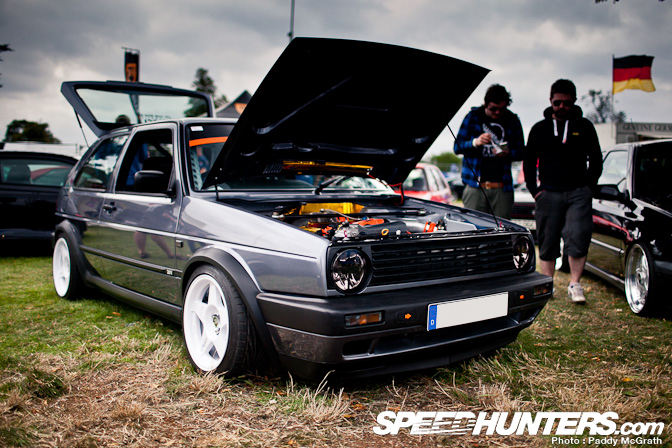 Thanks to J-Tech Automotive, I need to search no more as their rather impeccable MKII Golf was more than I could have ever asked for.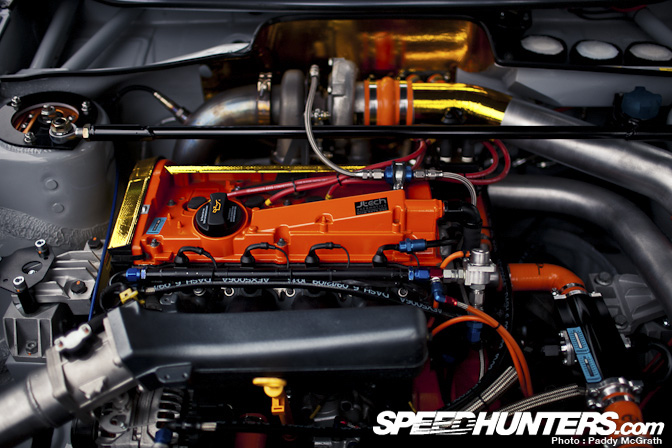 I still love the style aspect of the VW scene but it is refreshing to see a really well built and dedicated track car based on the MKII Golf. The 1.8 20 valve turbocharged motor should surely provide more than enough power.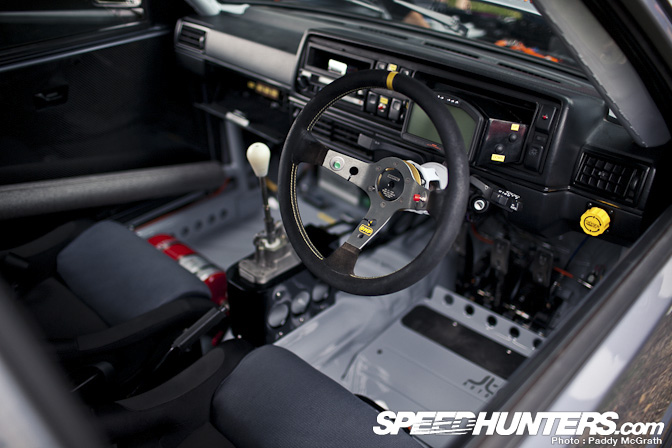 The interior, although very well put together is sparse of any creature comforts.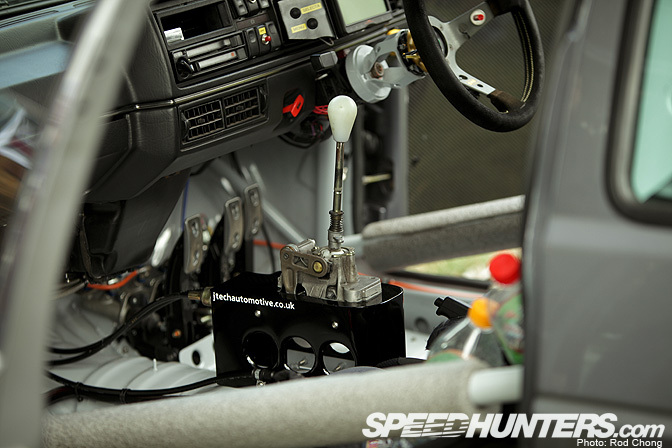 This is a full on and no holds barred performance build. Snap-off wheel, pedal box, fixed seats and harnesses connect you to the heart of this car.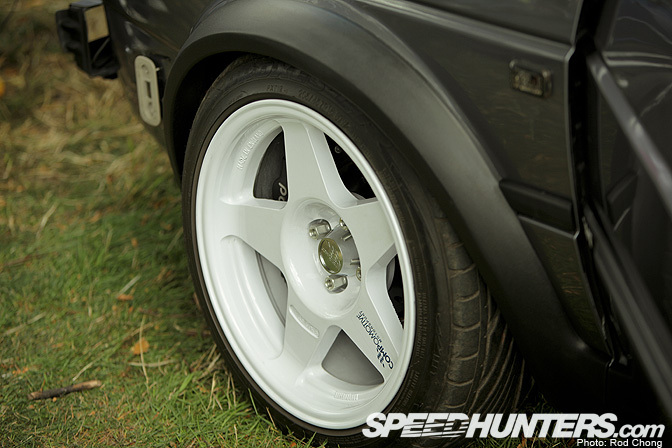 Compomotive wheels, Wilwood brakes and Toyo tyres. You can also just about make out the quick release front bumper catch in front of the wheel.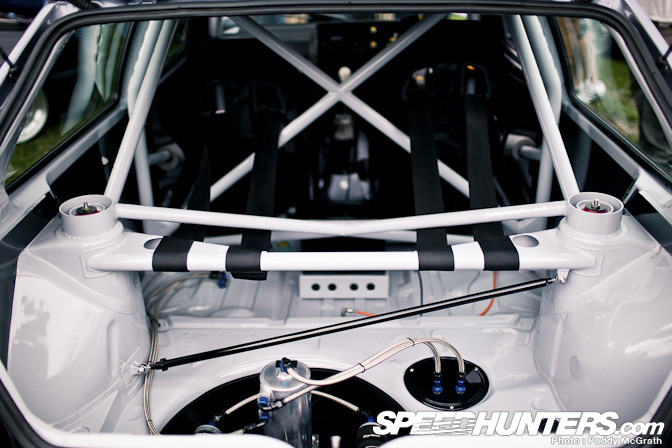 Taking a look into the back allows you a better look at the full weld-in rollcage, the welding on which deserves a feature of its own.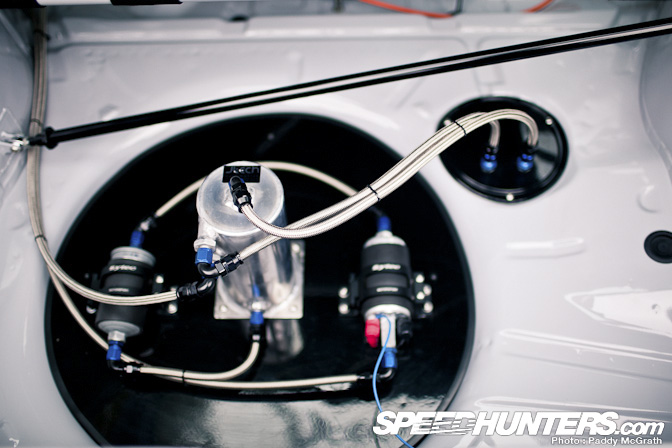 Recessed into the spare wheel well was a pair of fuel pumps and a swirl pot. So, this is what happens when you combine the VW levels of OCD clean and a full-on performance build. Now to see it in action …
-
Paddy McGrath
Additional Photos by Rod Chong