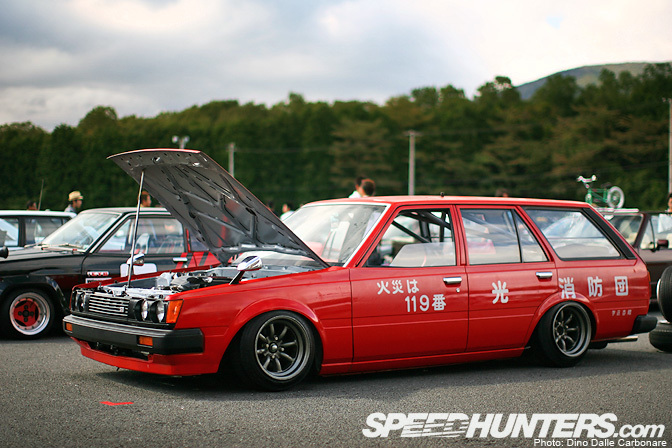 It took me about two minutes to spot this slammed red Toyota fire wagon at the Hellaflush Japan meeting. As soon as I arrived I did a quick walkthrough the show to quickly gauge how many cars had showed up when I was instantly captured by the awesomeness and utter uniqueness…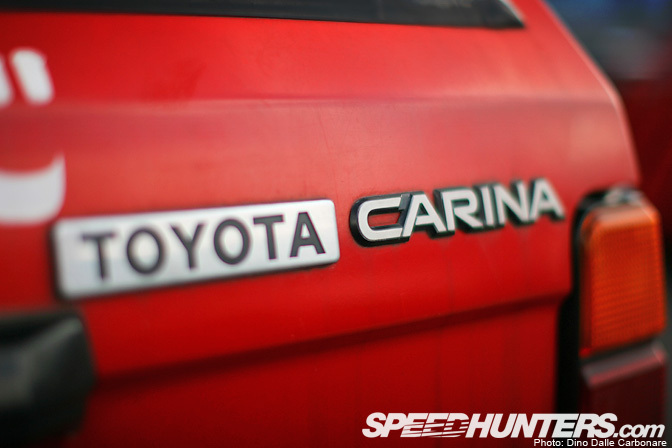 …of the KA67 Carina Wagon in front of me.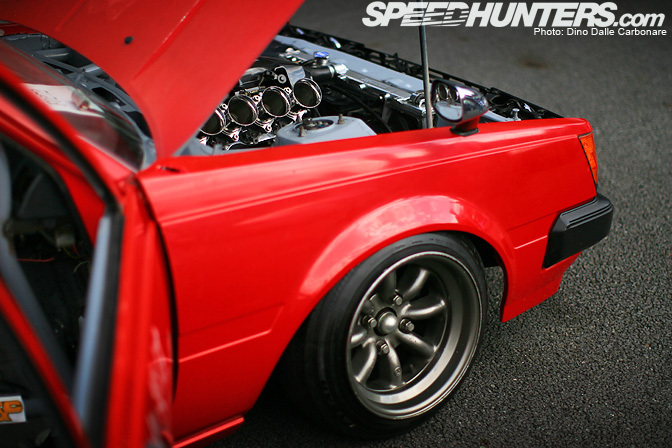 Aside form the fire truck theme it was what was sitting under the hood that made the car even more special…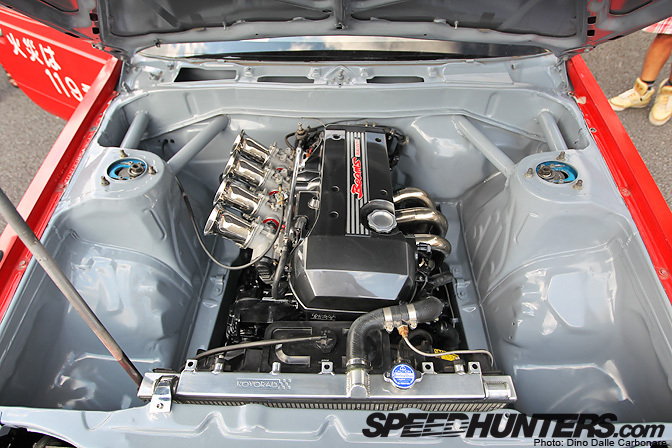 …one of the cleanest engine bays I have ever seen, with a 3S-GE sitting right in the middle of it. If you are going to do an engine swap you might as well do it perfectly right?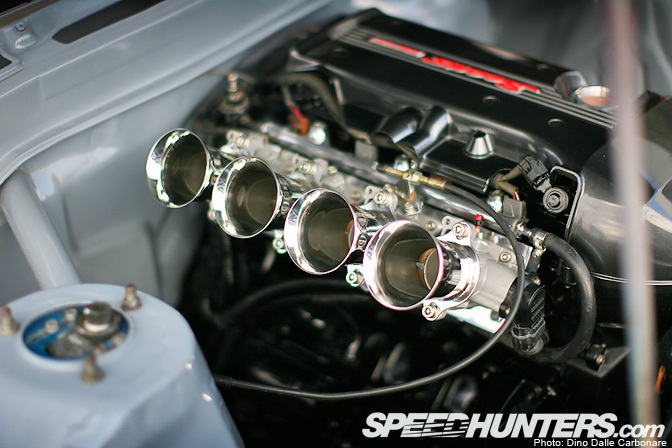 The 3S runs velocity stacks so each cylinder can get a direct and limitless supply of air…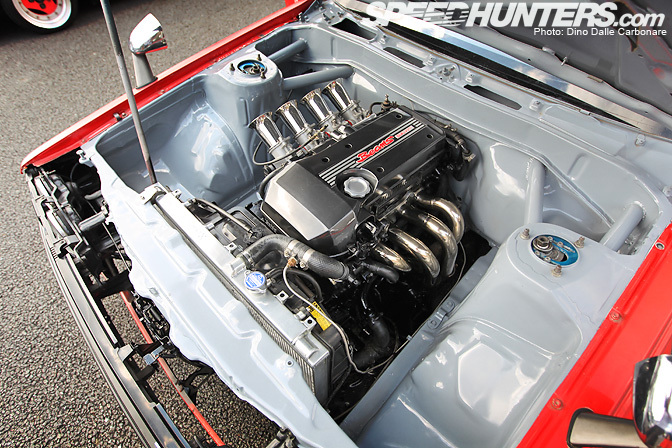 …while custom headers take care of dumping spent gasses into the exhaust. Too bad I didn't have a chance to hear this thing, it must sound pretty damn good.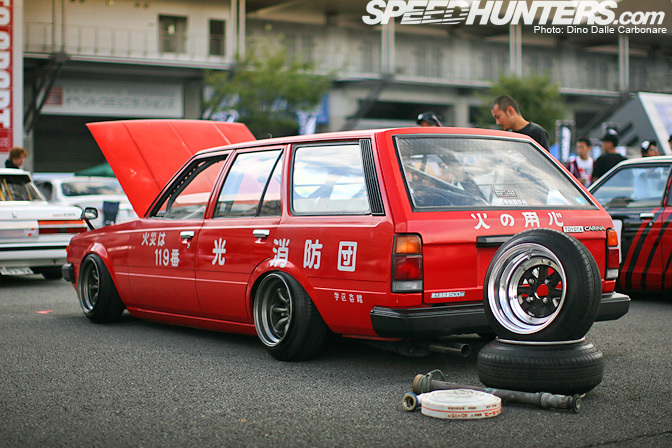 These old Toyota Carina wagons were actually used back in the day as support vehicles at Japanese fire stations across the country so it's probably from there that the idea was taken from. Or maybe the owner is a volunteer at his local fire station as the writing on the side reads Hikari Shouboudan, or Hikari Volunteer Fire Brigade…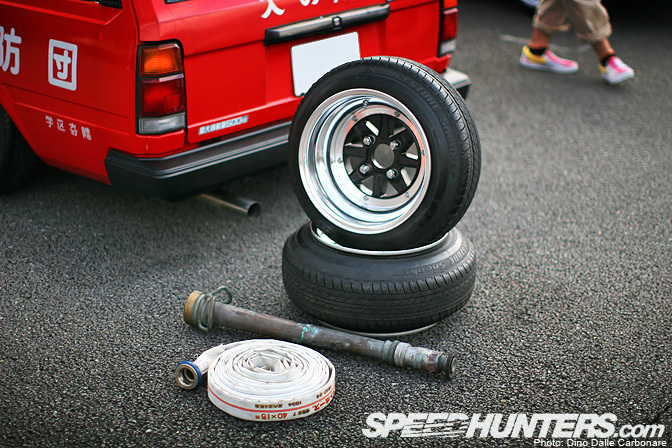 …he even brought his equipment along too! Not sure how the wheels and stretched tires would help though.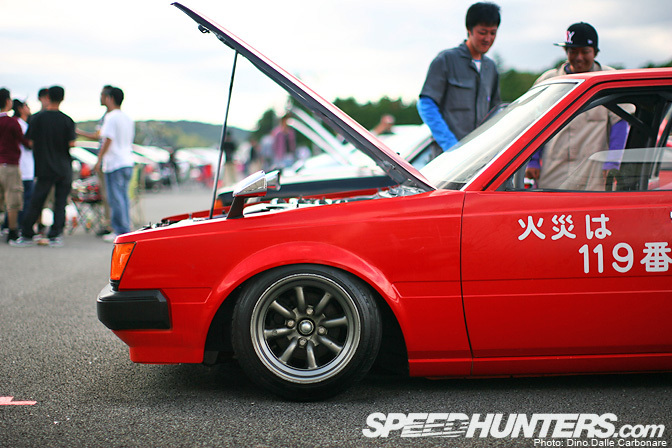 Not sure if the car is drifted or not…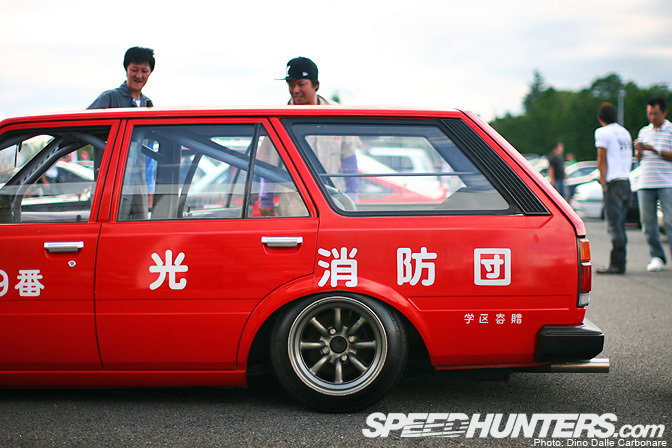 …but its stance screams out dorisha in every way!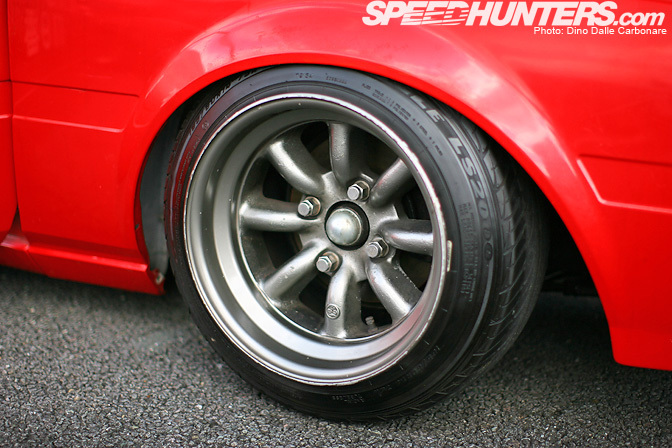 Wheels of choice are Watanabes of course, a perfect match.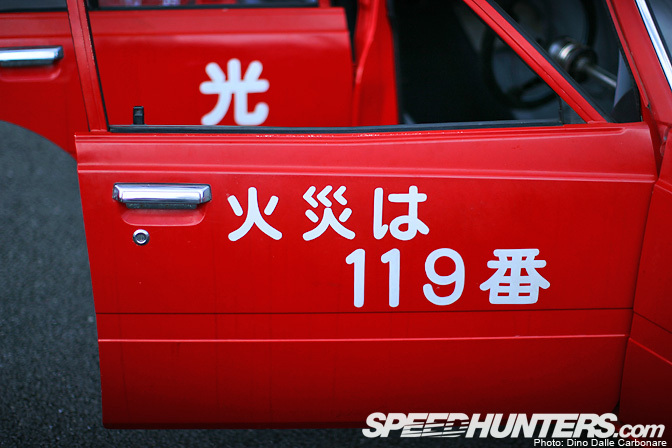 119 is the number to dial in Japan to call the Fire service.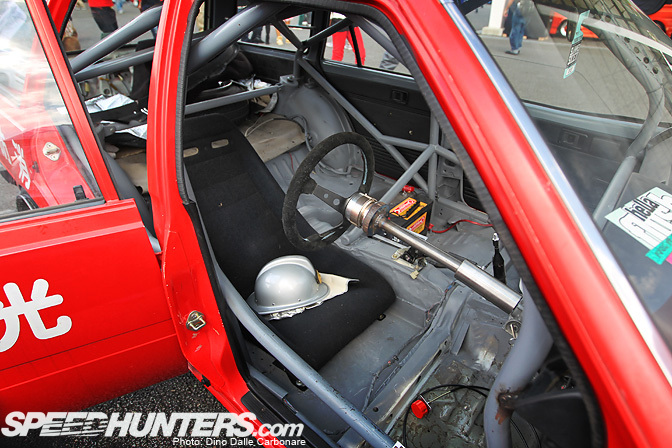 This impressive build surprises just as much in the interior with a full custom roll-cage…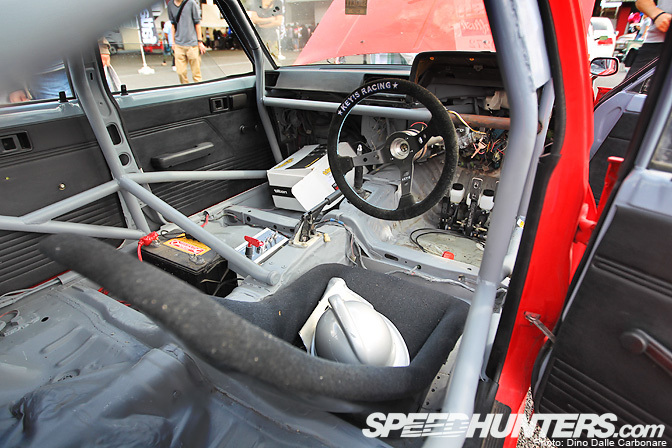 …and a repositioned driving position. The steering column has been extended to bring the Key's Racing steering wheel closer to the driver, who now sits in line with the B-pillar.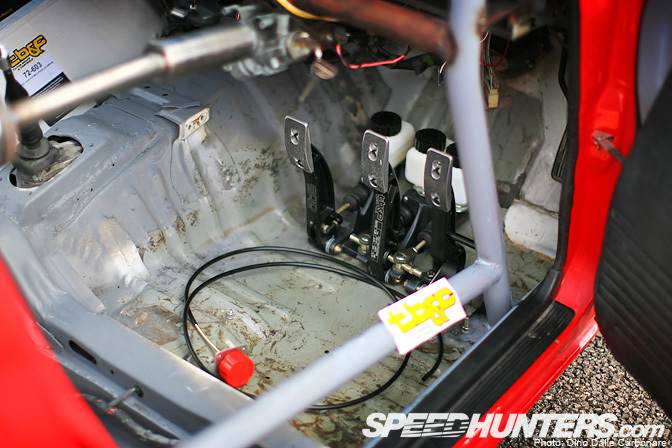 The shifted driver's seat called for a Tilton pedal box to replace the stock pedals, which are just too far to reach in this configuration.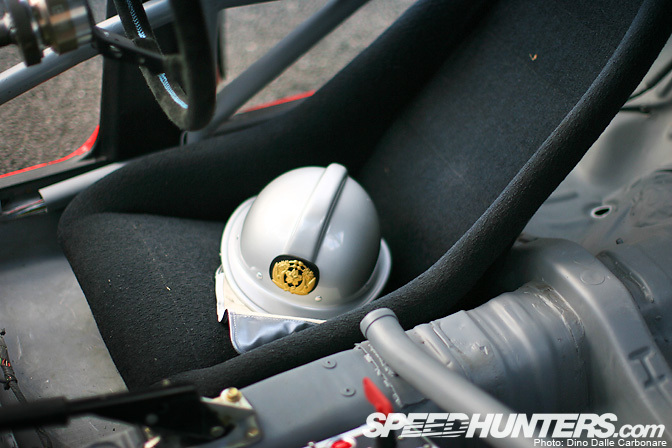 Wonder if this is what the owner wears when driving on track!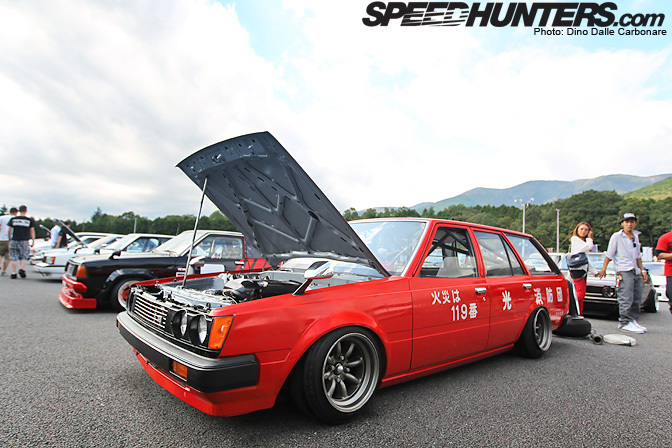 This is the perfect example of just how wild and diverse the Japanese car scene is.
Hellaflush Japan coverage on Speedhunters
-Dino Dalle Carbonare