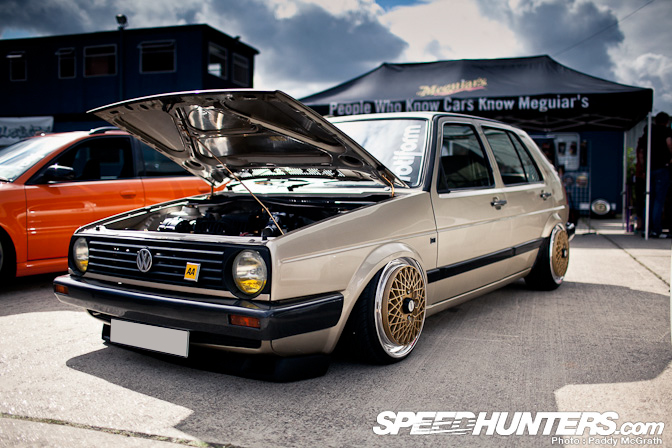 An important aspect of any self respecting motoring enthusiast's life should involve having your views challenged on a regular basis. After all it would be a boring world if we all liked the same thing right?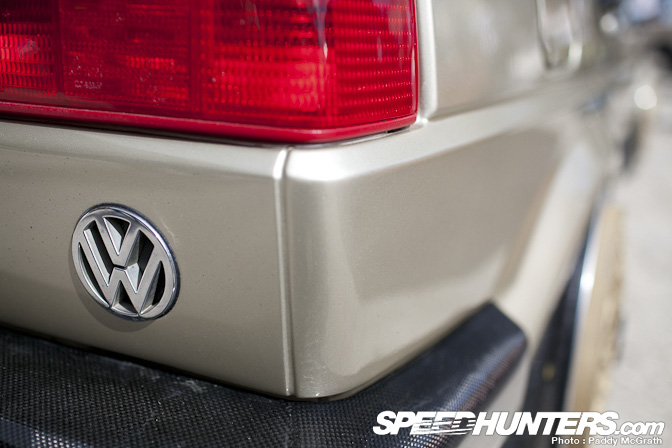 But it's only by having our opinions challenged that we can grow as connoisseurs of automotive culture and further expand our knowledge and taste.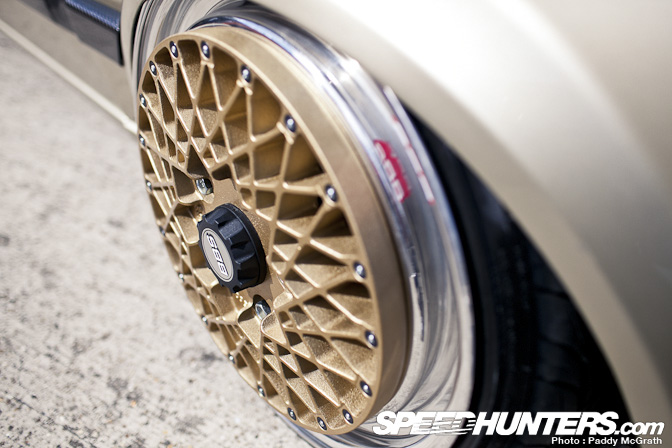 This is the second time I've been in the presence of this MKII Golf and truth be told, I'm still not sure of what to make of it.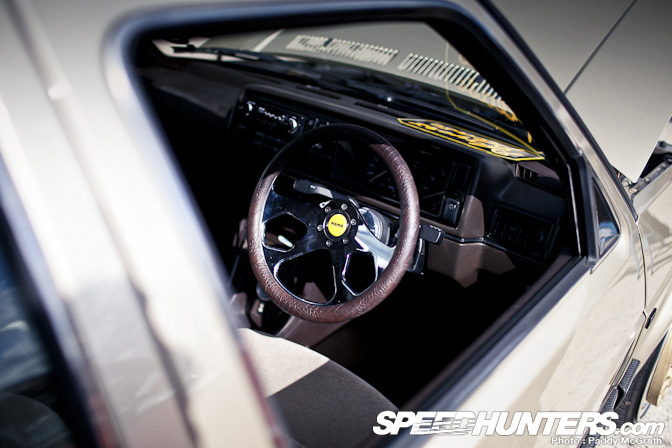 As an overall package it's very well executed and the finish is flawless. It's a very clean motor where attention has been paid to the details – this is always a big plus in my book by the way.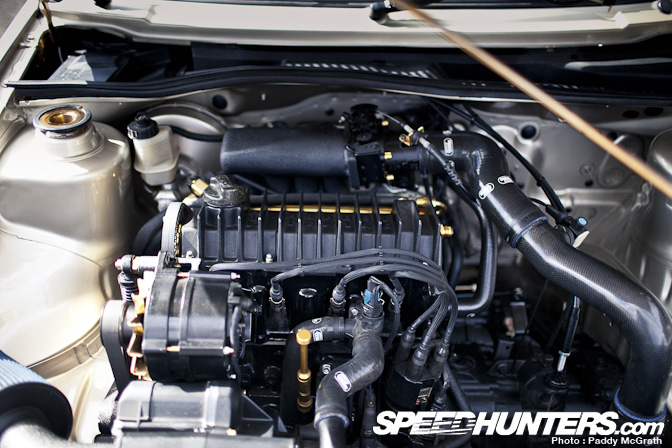 The details continue under the bonnet, where subtle but classy touches of gold have been added to compliment the car's overall theme.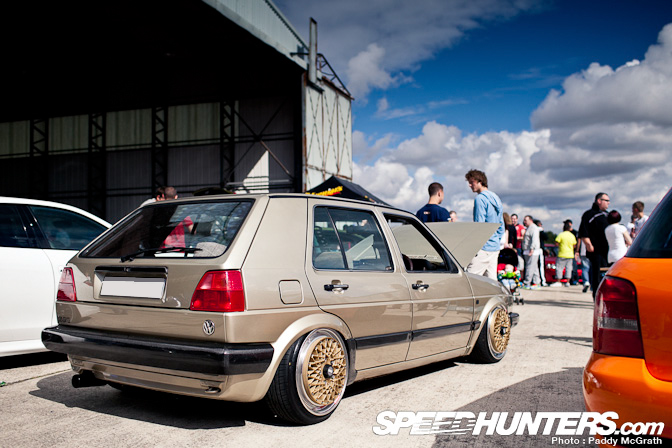 One of the biggest talking points surrounding this Golf is the 'zero-lip' BBS wheels (which were modified by Rotiform if my memory serves me correct). I know our own Jeroen loves them but I'm still not sure and I've been thinking about them for quite some time. If they were just regular BBS rims, no one would look twice so I can appreciate that they're different and do help the car stand out from the crowd. You can't deny the workmanship which has gone into the car either.
So I ask, what do you think? Is zero-lip the next thing? What are your opinions on this car as an overall package? If you like it, tell us why. If you don't, give us reasons. For the record and in advance '0MG, the wh33ls r teh ghey' is not a valid piece of constructive criticism.
I'm looking forward to hearing your thoughts …
–
Paddy McGrath
Players Show 5.0 on Speedhunters