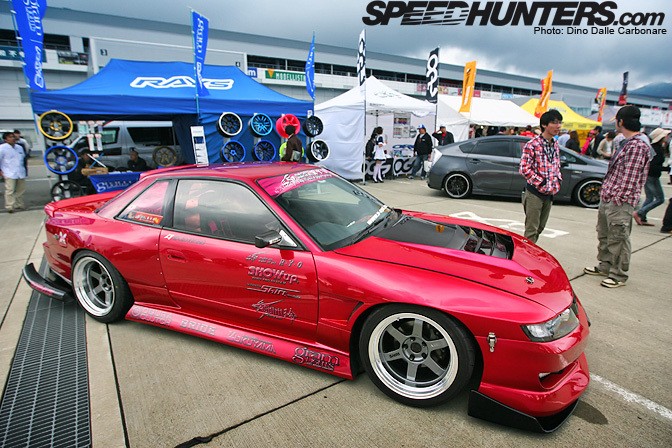 OK so I would usually post spotlights after I'm over and done with an event coverage but I just couldn't wait. I just had to show you all this crazy S13 that R.Y.O in Hiroshima built…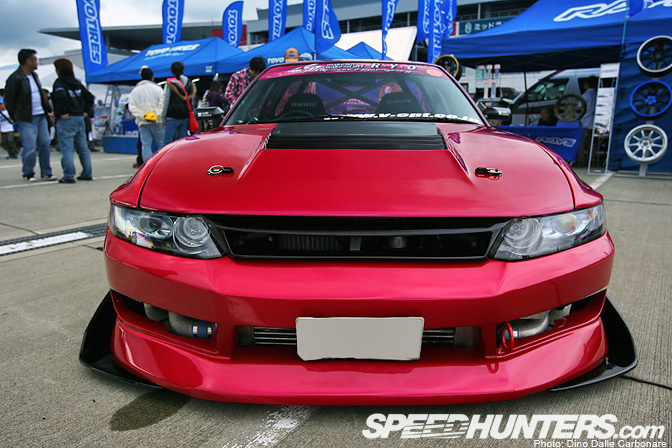 …and that was on display in front of the Rays Engineering booth at yesterday's D1 final in Fuji Speedway.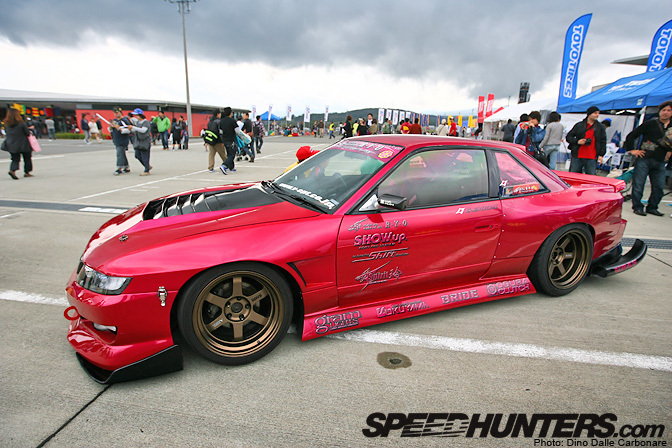 These Odyvia conversions are getting pretty popular and while it's nothing new, the execution and detailing sure is. The R.Y.O kit is awesome, widening the S13 considerably for a proper drift-oriented stance.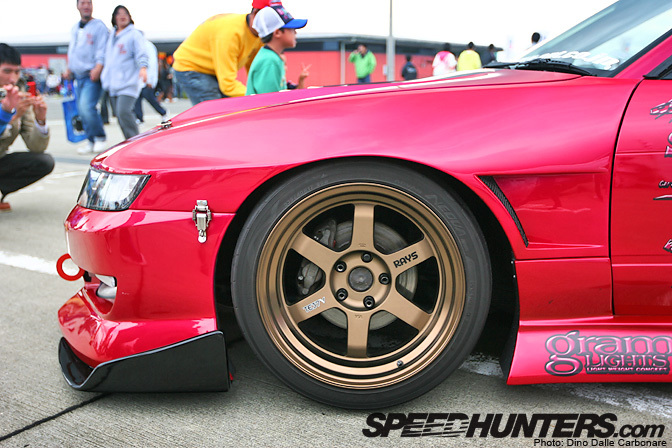 The 17-inch, Neova-wrapped, TE37Vs suit the car perfectly…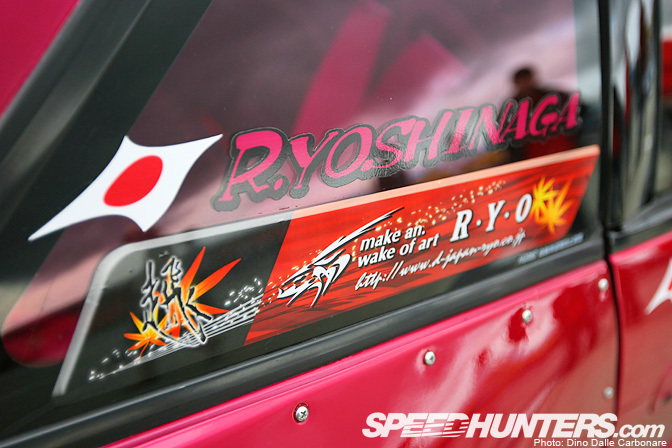 …a great match for R.Y.O's usual wild style.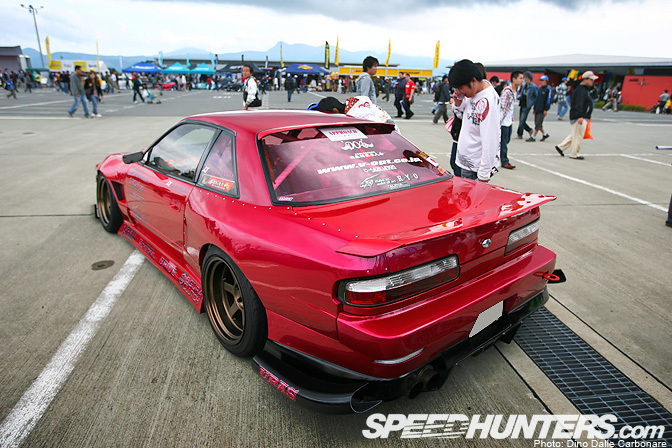 Check out the oversized URAS vortex generators attached to the rear diffuser.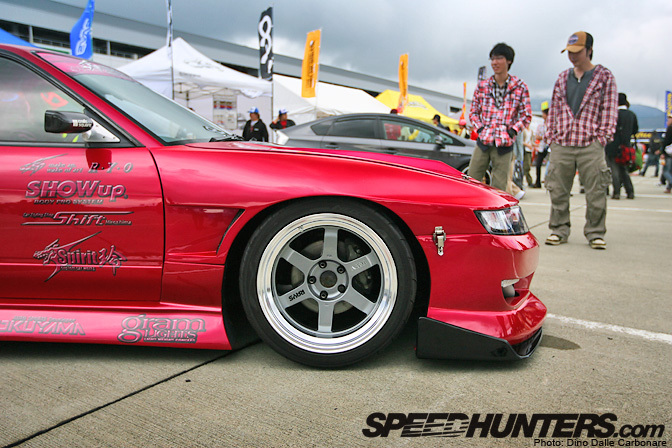 On the driver's side of the car the TE37Vs run different coloring.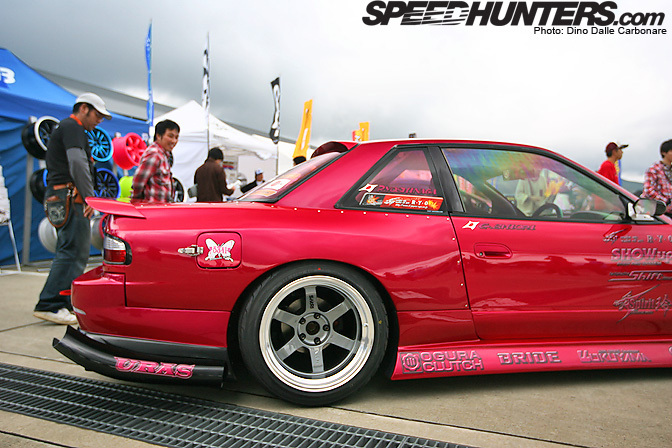 Tough choice! Which would you choose, the metallic silver with polished lip, or Volk's signature matte bronze?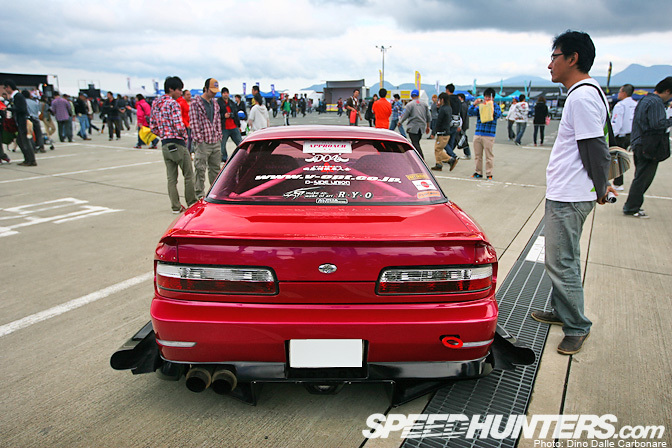 It's all in the details, from the twin exhaust to the lip spoiler and pink-tinted glass.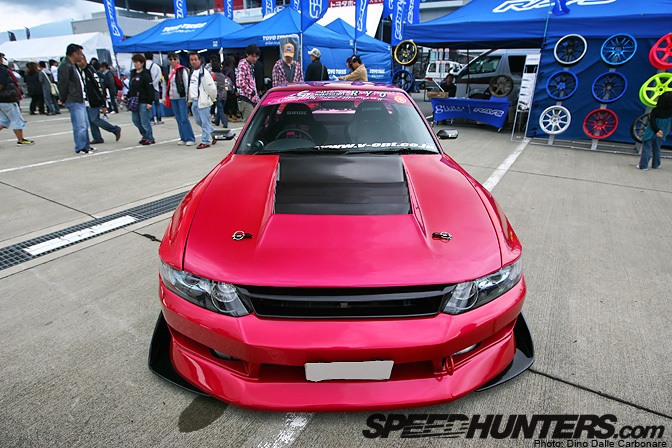 The contrasting black under-canards, grille and hood vents are nice touches too.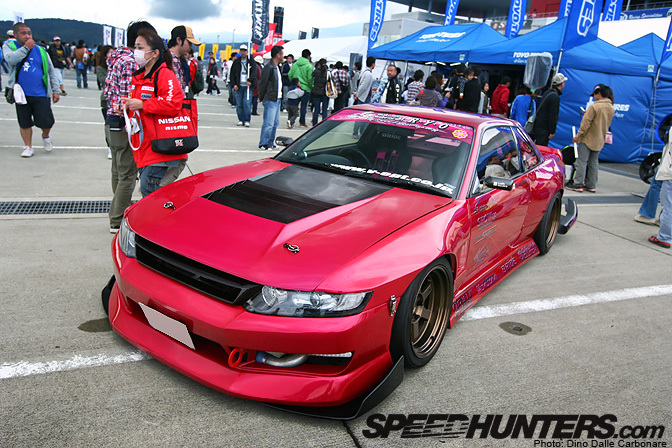 This is the freshest drift car I've seen this year!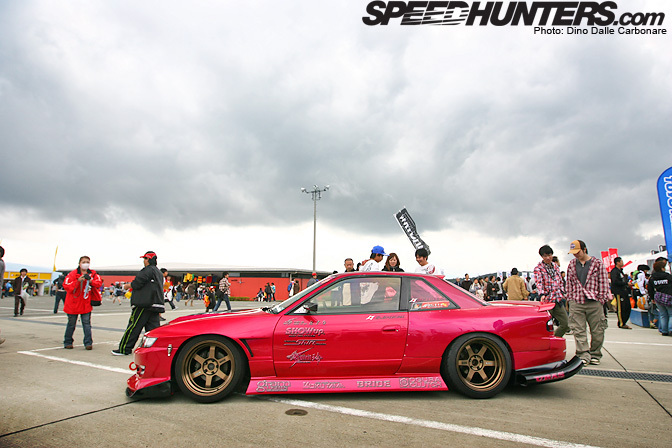 Opinions?
-Dino Dalle Carbonare